July 3, 2014
From A.D. John Currie: Projected 2015 fiscal year budgeted revenues, expenses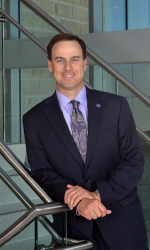 Good Morning K-State Fans!

The month of July is upon us, which always means two things: the July 4 holiday filled with food and fun with friends and family, and it also marks the beginning of another fiscal year here at K-State Athletics Inc.

In my last letter, I shared that for FY14 we will have a balanced budget and achieve a surplus for the fifth straight year. I appreciate our coaches and staff for continuing to make budget-conscious decisions each and every day as well as all of Wildcat Nation for filling our stadiums all year long and participating in the Ahearn Fund.

In keeping with our commitment to transparency, today it is our pleasure to share with you our projected fiscal year 2015 budgeted revenues and expenses, and if you click here you can see both sides of our annual "budget card" — which of course I'll be carrying in my pocket at all times!

For FY15 we are projecting a balanced budget of $65.7 million, a $5.65 million increase over last year and a 49 percent increase from our 2010 budget of $44.1 million.

Our largest revenue sources will again be the combined $31.16 million in ticket purchases and contributions by our loyal fans and Ahearn Fund donors and $26 million in projected Big 12/NCAA revenue shares. Keep in mind that while our Big 12 revenues have doubled since 2009, the grass-roots participation and dedication of our fans and donors is still the largest source of support for K-State student-athletes.

On the expense side, approximately 58 percent of our budget is in the direct operations of our teams, which includes scholarships, sports medicine, coaching, travel, recruiting, etc. We will see an 18 percent increase (approximately $700,000 total) in our student-athlete support line, which accounts for additional nutritional expenses that we will incur under recent NCAA legislation that allows institutions to provide additional meals and snacks to student-athletes. Our plan is to provide an enhanced morning "snack" Monday through Friday while also significantly upgrading the nutritional offerings in our strength training areas with "fuel stations" which will include healthy performance items like fruit, smoothies, etc.

Nutrition enhancements are another way we continue to add real value to Wildcat athletic scholarships. And, since the topic of scholarship value/worth continues to be a hot-button discussion item across the country as the evolution of intercollegiate athletics continues, perhaps you have asked yourself, "What exactly is the current value of a K-State athletic scholarship?"

This year, each full out-of-state scholarship (57 percent of our full-scholarship student-athletes are from outside the state of Kansas) will cost the athletics department roughly $31,500, which covers tuition, food, housing and books. In addition, we spend approximately $11,000 per student-athlete on academic services, sports medicine, insurance and personalized strength and conditioning. So in our calculation, the current "value" of a K-State scholarship is approximately $42,500, and given that a typical football player also has a redshirt year, the five-year total value of that scholarship is $212,500. Like most scholarships, this is not subject to income taxes so one would estimate a student-athlete would need to earn at least $50,000 in wages annually before taxes to afford the tuition and room and board to pay the full cost of a one-year $42,500 full grant-in-aid.

Not included in this estimate, of course, are the cost of coaches, facilities, travel, marketing, game management, etc. It also does not include summer school tuition and support we provide, or the aid and special support available to student-athletes with financial need. For instance, a full federal Pell Grant (available to all students who meet the designated government need index) was $5,645 this past academic year. And, through the NCAA Student Assistance Fund, or SAF we are able to assist with other special needs and emergencies (like trips to attend a family funeral, etc.). At K-State we use some of our SAF funds to provide an annual $500 clothing allowance to Pell Grant eligible student-athletes.

Back to our budget analysis, our "Administration" line item for FY15 will be about $3.4 million, while our annual institutional support fee, which we pay to the university to help provide administrative support to K-State Athletics, will increase by 23 percent to $370,000 in FY14. You also may remember that in addition to completing a four-year plan to eliminate $1.6 million in direct institutional support of athletics a year early in 2013, we are also in a multiyear plan to assume full responsibility for utility payments for athletic facilities. By FY16 the elimination of these direct and indirect subsidies will enable just under $3 million of university dollars annually to be instead retained for general campus needs. Put another way, direct and indirect university support of athletics was 6.1 percent of our budget in FY10. In FY16 it will be 0.

We have made tremendous progress over the past five years toward our vision of being a Model Intercollegiate Athletics Program, and there are no plans to slow down. Stay tuned next week as we take a look at our K-State Pledge, which on July 10, will mark the five-year anniversary of that announcement as well as salute Ahearn Fund contributors for a fifth consecutive record-breaking year of donations!

We live in the greatest country on earth and Mary Lawrence and our family hope you and yours enjoy a safe and enjoyable Independence Day holiday! Thanks again for all that you do to support K-State student-athletes!
Go Cats!
John Currie