May 6, 2014
iPad user meeting May 8 'In the Cloud: Navigating Through Cloud Services'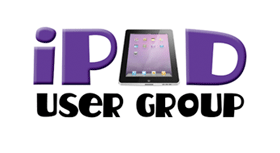 Join the iPad user group as we compare a few of the cloud services available to use with your iPad. The meeting is noon to 1 p.m. Thursday, May 8, in 119 Bluemont Hall and open to all K-Staters.
"In the Cloud: Navigating Through Cloud Services" will cover:
iCloud
Dropbox
Box
Microsoft OneDrive
Google Drive
and others, as anyone would like to share and time permits
As always, we invite questions and sharing. You are welcome to bring your lunch. Please check out our website.