April 14, 2014
SHAPE presents Sex Ed Boot Camp's Joni Frater and Esther Lastique
Submitted by Sexual Health Awareness Peer Educators (S.H.A.P.E)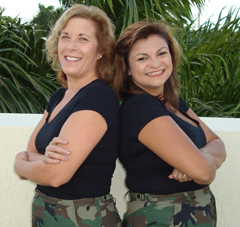 Come enjoy a night of fun at 7 p.m. Tuesday, April 22, in Forum Hall at the K-State Student Union.
The Sexual Health Awareness Peer Educators, or SHAPE, are bringing Joni Frater and Esther Lastique, best-selling authors, radio hosts and trained sexologists, to K-State.
The creators of Sex Ed Boot Camp, Frater and Lastique will present their funny, sassy and informative conversation about healthy versus unhealthy relationships in Sex Ed Boot Camp: Loving Right.