March 25, 2014
University Life Café call to poets for third annual Poetry Contest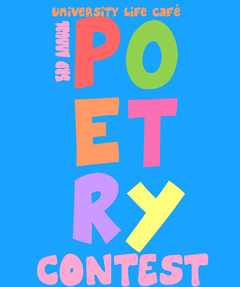 University Life Café announces a call to poets for the 3rd Annual University Life Café Poetry Contest. Entries are currently being accepted until April 18.
We are seeking talented individuals from all majors to share their writing talents with the viewers of University Life Café. Poetry of any length, style and format will be accepted, but imagery and metaphor also are important. Judges for the contest are from around the state of Kansas and will remain anonymous until the contest closes.
University Life Café is a website designed entirely by K-State students, and serves as a place where K-State students can connect with one another as well as contribute their thoughts and creative works. University Life Café promotes emotional wellness through an extensive collection of informative articles, a gallery of user-submitted artwork and writings, and connection to a network of mental health professionals.