February 24, 2014
Letter to campus from President Schulz: Search begins for vice president for human capital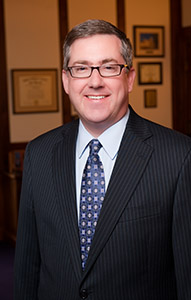 Dear K-State Faculty and Staff,
As we focus on human capital at Kansas State University, strategic development and transformative leadership are keys to centralizing and developing efficient, effective and integrated human resource processes and services that take the development of our faculty and staff — K-State's greatest resource — to a higher level.
Meeting the university's evolving human capital needs ensures the continued recruitment, retention and development of a diverse and highly skilled workforce that advances our vision and goals for K-State 2025. As such, we are announcing our search for a vice president for human capital.
To support the search process, K-State is partnering with Parker Executive Search, an academic leadership search firm. An internal search committee also has been formed. The members are:
Jackie Hartman, chief of staff and chair of the search committee


Maria Beebe, associate director of international programs at the International Student Center


Lynn Carlin, special assistant to the provost


Betsy Cauble, associate professor, department head of sociology, anthropology and social work, and faculty senator


Lindsay Chapman, assistant general counsel


Lori Goetsch, dean of K-State Libraries


Tanya Gonzalez, associate professor of English


Myra Gordon, associate provost in the office of diversity


Derek Jackson, director of housing and dining


Gary Leitnaker, associate vice president for human resources and parking services


Eric Maatta, professor and department head of chemistry


Roberta Maldonado-Franzen, interim director of the office of affirmative action


Priscilla Roddy, assistant dean for administration and finance in the College of Veterinary Medicine


Alysia Starkey, assistant dean and associate professor of technology and aviation at K-State Salina


Jan Taggart, accountant II in grain science and industry


Zelia Wiley, assistant dean of the College of Agriculture
The role that intellectual capital must play as a key differentiator between K-State and any other educational institution is hugely important. While the physical plant, equipment and technology that an institution possess is important to an organization's status and mission, its intellectual capital and the purveyors of it — its people — could be argued as being the most important asset to the long-term viability and credibility of the organization. As such, a search to locate the individual who will lead us in this transformation is critical to our success in the coming years.
I encourage you to stay informed about our progress at the Human Capital Services Assessment website.
Onward and upward to the Top 50!
Kirk Schulz
President