December 3, 2013
Online search committee training available
Submitted by Roberta Maldonado Franzen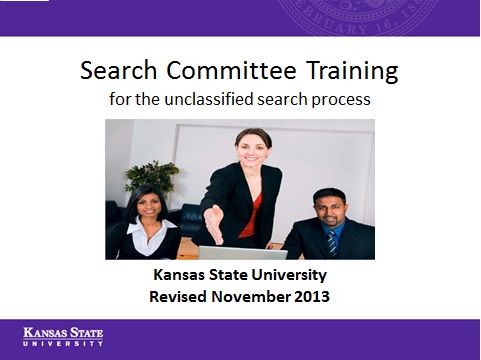 After many months of development, and obtaining feedback from focus groups that consisted of members of academia, unclassified professionals and classified professionals, the affirmative action office is pleased to announce online search committee training for the unclassified search process to the campus community.

You may access the training online or visit the affirmative action office website and select the Training tab, and then the Search Committee tab. You can also download a handout of the training and print a copy of it to follow along with during the online presentation. The training is presented in three sections to allow users the flexibility to complete each of the topics.

Thank you to those of you who participated in the focus groups and provided feedback on the training. Please share with your staff as an available resource to the unclassified search process.
Lastly, we are diligently working on the completion of Prevention and Recognition of Sexual Harassment training to be offered online, too. This is scheduled to be completed and offered to the campus community spring 2014. We plan to have focus groups review the content before it is rolled out. Please let Jaime Parker, jaimelou@k-state.edu, know if you are interested in participating in a focus group.