November 26, 2013
Several K-State faculty and staff present at state conference on student affairs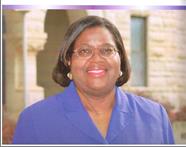 Several K-State faculty and staff presented interest sessions at the recent Kansas Student Affairs Conference, Oct. 31-Nov. 1, in Manhattan. More than 120 practitioners from across Kansas participated in the two-day meeting.
Presenters from K-State included:
• Carla Jones, student life, who served as the planning committee chair for the recent conference, presented the interest session "Senior Student Affairs Officers' Round Table."
• Anita Cortez, student life; Farrell Webb, College of Human Ecology; and colleagues, "Bridges to the Future."
• Cortez and Bernard Franklin, student life, presented "It Takes a Village: The Edgerley-Franklin Scholarship Program."
• Heather Reed, student life, presented "Students of Concern."
• College of Arts and Sciences advisors Julie Hunt, Sheryl Peters, Nancy Habluetzel, Angelia Perry and Tami Duch presented "Advising Full Throttle."
• Pat Bosco, Andrea Blair and Romel Boiser, all from student life, presented "What Would a Student Success Center Look Like?"
• Christy Moran Craft, College of Education, presented "Making Residence Halls and Apartment Communities Accessible to Religious Students."
• Courtney Beach, student life; Dorith Rotenberg, plant pathology; Webb; and students Josh Ames and Obdulia Covarrubias presented "Mentoring Undergraduates in a Research Setting."
• "Competing for Student Involvement" was presented by Rachel Bouza, K-State Salina housing.
• Lauren Edelman, student life, and Crystal Lenz, College of Arts and Sciences, presented "Bridging the Gap."
• Brianna Hayes and Andrea Brown, student life, presented "Pinning with a Purpose."
• "Planning for Success of Under prepared Students" was presented by Andrea Lo and John Kulikowski, student life.
• Grizelda MacDonald, College of Education, presented "Study Abroad."
• MacDonald and Della Perez, College of Education, presented "Acculturation and Study Abroad."
• Dorinda Lambert, student life, and Fred Newton, emeritus, presented "College Learning Effectiveness Inventory."