November 1, 2013
Bill Nye tickets available Monday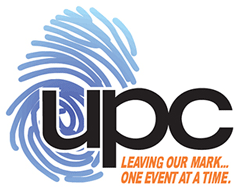 Beginning at 10 a.m. Monday, tickets to Bill Nye the Science Guy will be available for pick up or purchase. Union Program Council had to reschedule Nye's Oct. 11 lecture on sustainability after Nye was injured on ABC's "Dancing with the Stars." Nye will speak at 7 p.m. Tuesday, Dec. 3, in Bramlage Coliseum.
K-State students: If you secured a ticket to the Oct. 11 lecture in McCain, exchange it at the UPC table from 10 a.m. to 2 p.m. today in the K-State Student Union food court or from 2-5 p.m. in the Union Program Council office on the third floor of the Union. You will turn in your McCain ticket for a comparable seat for the Dec 3 lecture in Bramlage. After 5 p.m. today, your Oct. 11 ticket to Bill Nye is no longer valid.
K-State students who did not secure a ticket or were on the wait list: For your convenience, Union Program Council will have 500 student tickets available at a table in the K-State Student Union food court from 10 a.m. to 2 p.m. Nov. 4-8, while supplies last. K-State students with a valid student ID can pick up one ticket at the table. Limit one ticket per person. You will not be able to pick up a ticket for a friend even if you have his or her ID. Students may also pick up a free ticket at the Athletics ticket office in the southwest corner of Bramlage beginning at 10 a.m. Monday. When the 500 tickets are distributed at the Union, students will have to go to Bramlage if the event has not already sold out.
NOTE: Students with a student ticket will need to present their valid K-State ID to enter Bramlage for the lecture.
For non-K-State students that purchased tickets to the McCain date: McCain Auditorium will do a total refund but only back to a credit card/debit card, as this is the only way to keep compliant with state and university guidelines. For refunds, you must bring your purchased tickets and a credit/debit card to the McCain Auditorium Box Office by Nov. 4. After Monday, no refund will be issued. The box office is open between 11:30 a.m. and 4:30 p.m. Monday through Friday.
After you receive your refund, you will need to purchase tickets at the Athletics Ticket Office between Oct. 28 and Nov. 1. The ticket office is open from 8:30 a.m. to 5:30 p.m. Monday through Friday. The ticket office will have the names of those people that purchased tickets from McCain, so they will be expecting you. The reserved seats will be comparable to the seats in McCain. After Nov. 1, all remaining tickets will be made available for student and public distribution and sale starting Nov. 4.
For general public and those on the wait list: Tickets to the Dec. 3 lecture go on sale at 10 a.m. Monday. Tickets are available at the ticket office, by calling 800-221-CATS or by going online to kstatesports.com. Tickets are $10 per ticket. Military tickets are $8. Additional fees may apply.
For questions, call the Union Program Council at 785-532-6571 or visit www.k-state.edu/upc.