May 3, 2011
2011 Royal Purple yearbook arrives on campus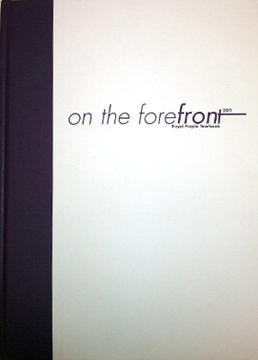 The 2011 Royal Purple yearbook, containing 432 pages of coverage about K-State's students, faculty and programs, has arrived on campus. Faculty, departments and students are encouraged to order their copy today. The book also makes a great gift for graduates, colleagues, alumni, prospective students and others in the K-State community.
The Royal Purple, created and edited solely by K-State students and now publishing its 102nd volume, is among the most recognized collegiate yearbooks in the country. It consistently wins top honors from the Columbia Scholastic Press Association and the Associated Collegiate Press. It holds more All-American ratings than any other collegiate yearbook in the nation.
The cost of the Royal Purple yearbook is only $42.95 each. Individuals can purchase a copy by calling 532-6555 or visiting the Student Publications office in 103 Kedzie Hall. Departments may purchase a copy by including the vendor copy of an A.P.V. or enclosing a check with the downloadable order form and sending it to 103 Kedzie Hall. We're sorry, but we can't process I.D.V.s.