TLC Bi-Weekly Newsletter for Tuesday, October 13, 2020
Good morning, K-State!
We are nine weeks into the Fall semester and the Teaching & Learning Center (TLC) would like to remind you of our commitment to supporting your efforts in teaching, mentoring, and advising. We at the TLC are excited to announce the various priorities, events, and resources that are designed to advance teaching and learning at K-State!
Click HERE to see what the TLC can do for you!
KSUNITE!
KSUnite is TODAY (Tuesday, October 13th)! Show your support for diversity and inclusion by attending and participating in today's events. The conference starts at 11:00AM with live events occurring between 1:00PM and 4:00PM. For more specific information (e.g., schedule of events), click here.
TLC Highlighted Teacher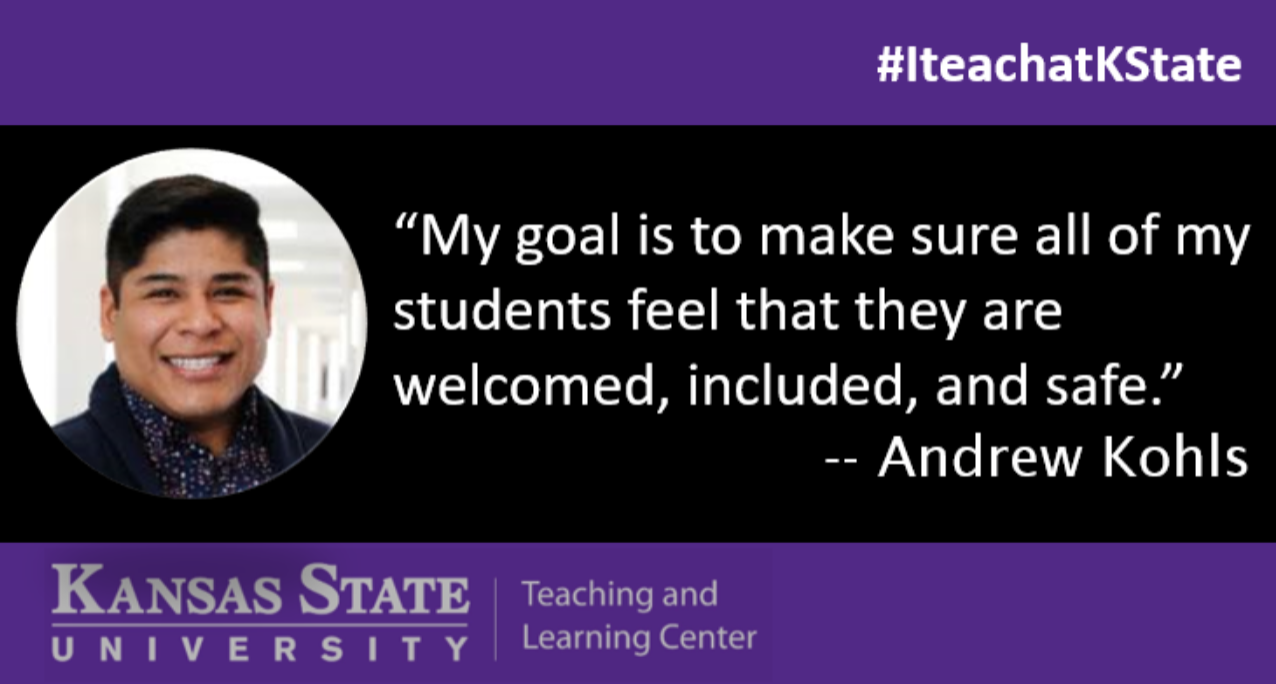 Our TLC Highlighted Teacher this week is Andrew Kohls. Andrew has been working at Kansas State University since 2012. During his time at K-State, he has met some amazing colleagues and mentors who have pushed him to not only continue in his own educational endeavors and professional development, but to also consider teaching. Education has always played an important role in Andrew's family; with many of his cousins also choosing to pursue careers in education. Since 2016, Andrew has been an instructor for DAS100: Introduction to K-State Culture with the K-State First Program.
Through his teaching, he values communication and inclusion among his students and strives to expose students to all that K-State can offer; particularly in their first year. In his full-time role, Andrew serves as Senior Assistant Director in the Kansas State University Career Center where he works with Arts & Sciences graduate students, as well as students in the College of Architecture, Planning and Design.
Click here to view a video of Andrew discussing his teaching.
September Twitter Teachers
The following individuals were recognized as part of our TLC Twitter Teachers program: Jessica Fefer, Harlan Weaver, and Katie Loughmiller. Congratulations and thank you for all that you do!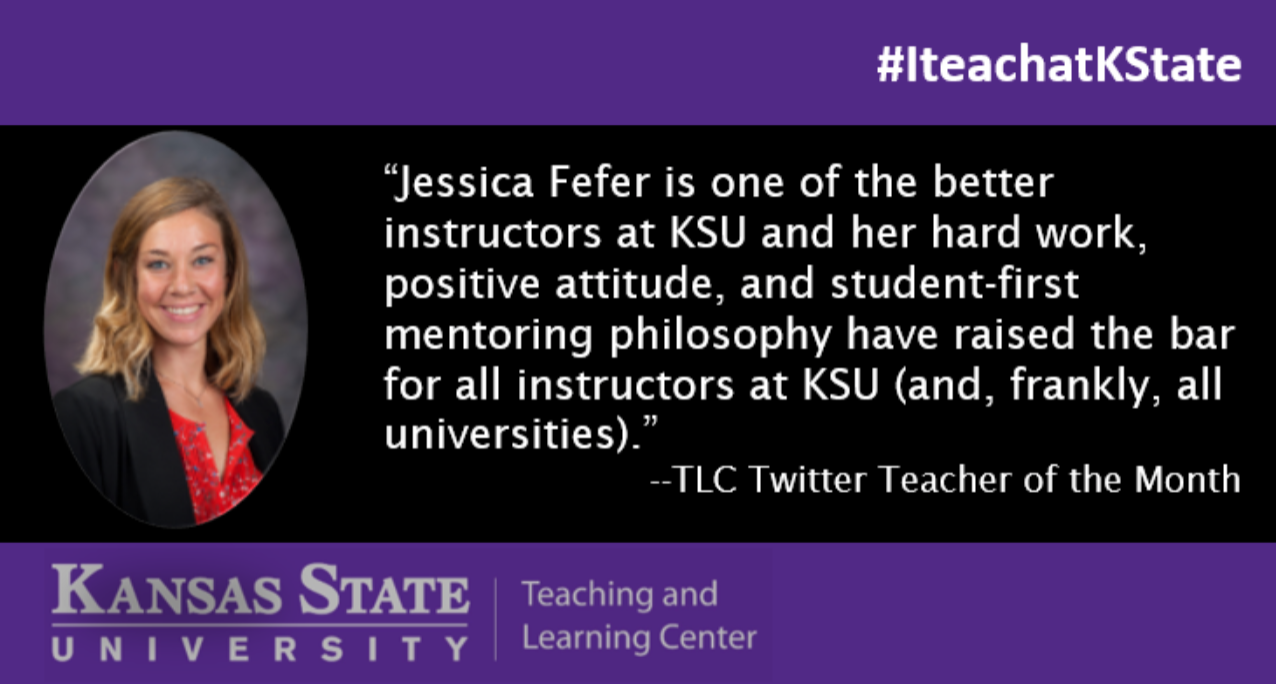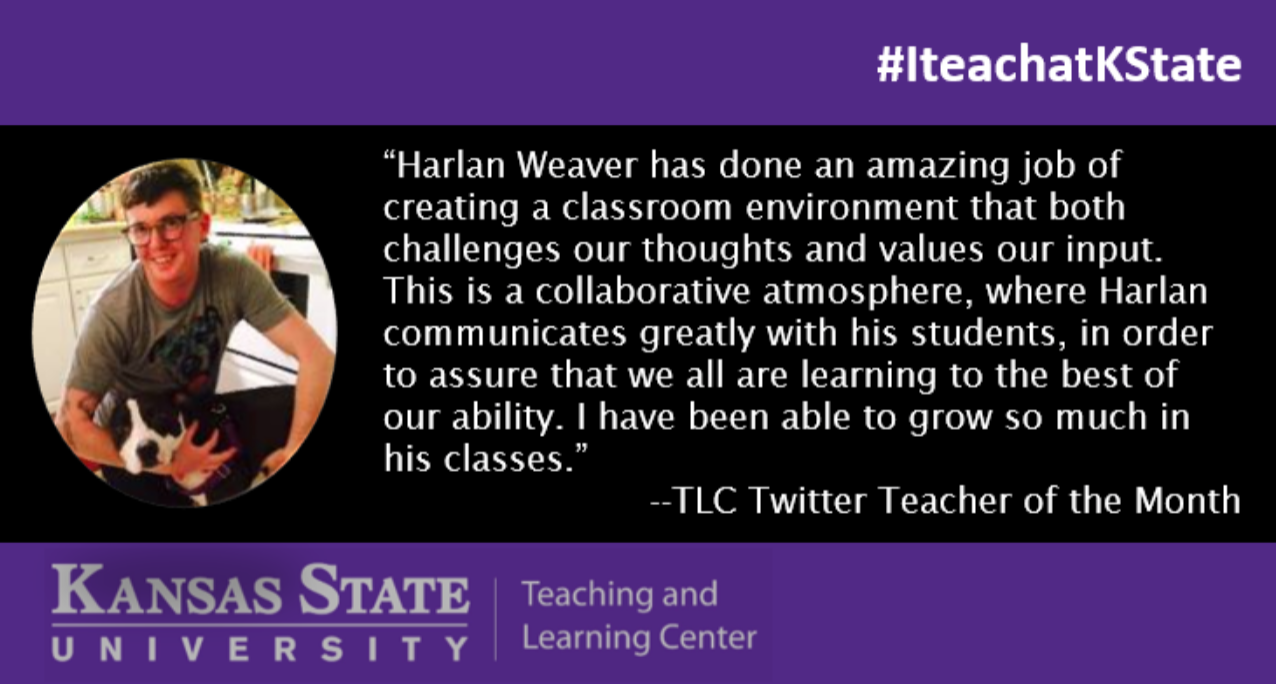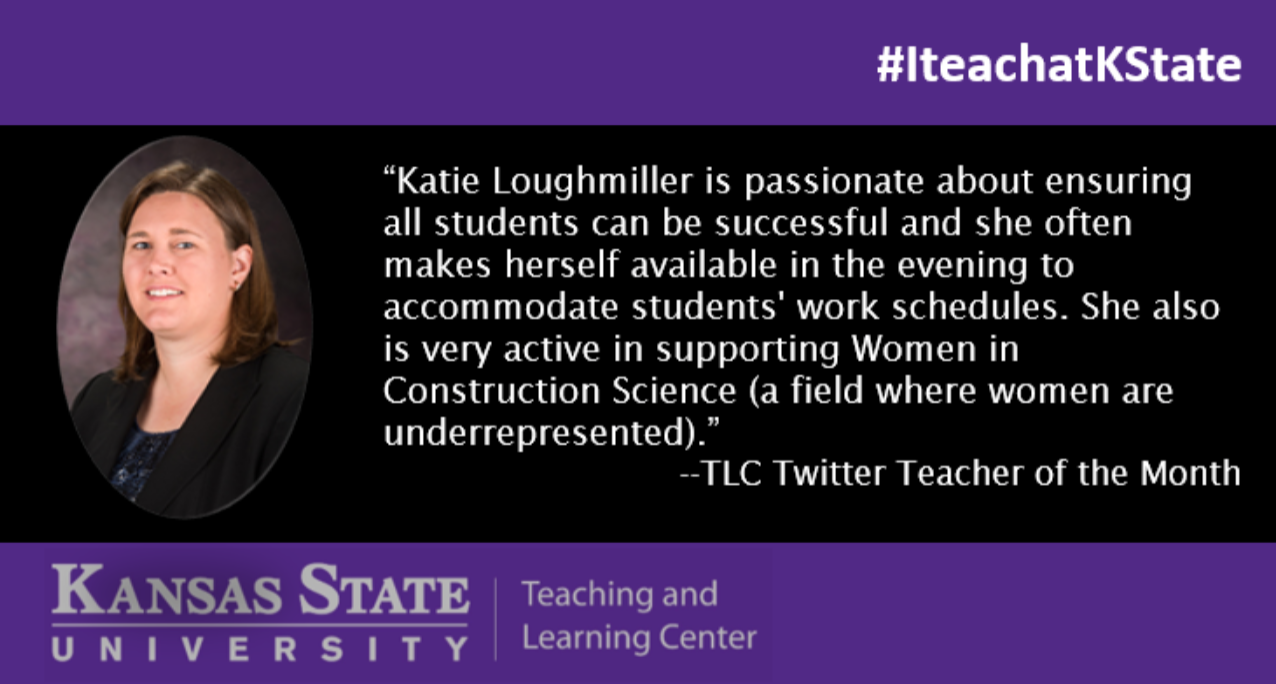 TLC Video Series
In the Spring of 2020, we invited teachers to share what was working well in their remote classes in our Teachers Thriving Remotely video series. Click here to see a playlist of our Teachers Thriving Remotely series. However, despite our best efforts, teaching remotely/online does not go as planned, which is normal, and sometimes hilarious, so this Fall we have created a Remote Teaching Fails video series to normalize these experiences. Click here to see a playlist of our Remote Teaching Fails series. For full archives of these video series, see our Teachers Thriving Remotely page and/or our Remote Teaching Fails page.
Programs & Events
To show our commitment to K-State teaching, we partner with programs like the New Faculty Institute and offer our professional development series, both of which have upcoming events (see our Events page). We hope to see you there!
The theme for our professional development series this year is "Caring, Connections, and Community," and events occur every Wednesday at 12 noon via Zoom. Thus far, we have already offered six events this semester! Over 545 people have attended synchronously, and over 302 people have participated asynchronously. See our Professional Development Series page for more information (e.g., types of events, the post-event survey link, the TLC Professional Development Certificate, how to become a TLC Fellow). For recordings of past events, see our Archived Events and Canvas pages.
Upcoming TLC Events in the Next Two Weeks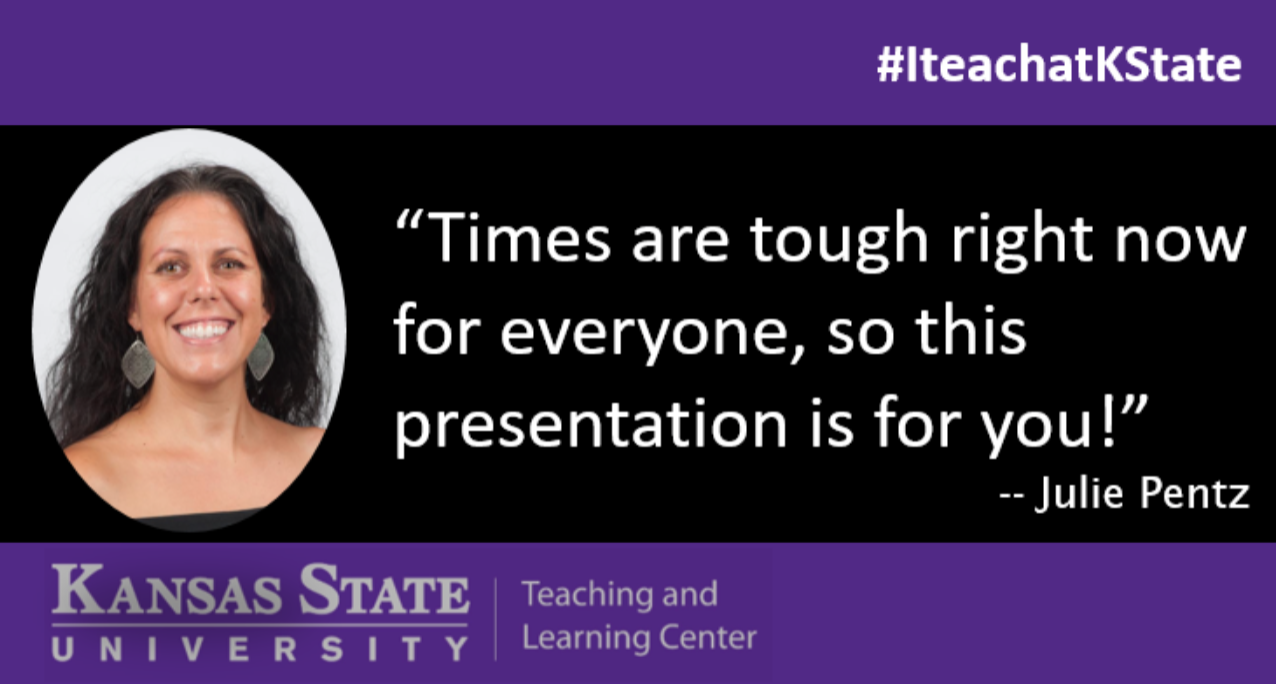 On Wednesday, October 14th at noon, Julie Pentz will present her event titled "Teaching Resilience in the Classroom". Click here for the promotional video for this event.
On Wednesday, October 21st at noon, we will have our second Teaching CHAT where any topics related to teaching can be freely discussed!
Follow Us on Social Media!
Like us on Facebook, follow us on Instagram and Twitter, and subscribe to our YouTube channel! Please use the hashtag #ITeachAtKState when you post about your teaching, mentoring, and advising activities!
Please email us (teachingandlearning@k-state.edu) if you would like access to our TLC Professional Development Series Canvas page!
We look forward to this exciting year as we advance K-State's teaching and learning mission, as always, with energy and optimism! We are proud to say that, "I teach at K-State!"
#ITeachAtKState
Sincerely,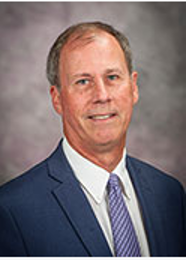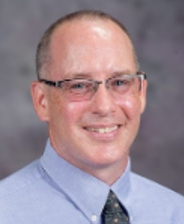 Brian Niehoff Don Saucier
Director, Teaching & Learning Center Associate Director, Teaching & Learning Center