TLC Bi-Weekly Newsletter for Tuesday, September 19th, 2023
Good morning, K-Staters!
We are now in the fifth week of the Fall 2023 semester, and the Teaching & Learning Center (TLC) would like to remind you of our commitment to support your efforts in teaching, mentoring, and advising. We are excited to announce the various priorities, events, and resources that are designed to advance teaching and learning at K-State. This video explains what the TLC can do for you.
Content Disclosures
If you teach about sensitive topics in any of your classes, we encourage the use of content disclosures (aka trigger warnings). We provide recommendations for how to do this well on our Content Disclosures website. This information is also summarized in a recent Faculty Focus piece written by the TLC Team, "Using Content Disclosures in Our Courses" (Renken, Schiffer, & Saucier, 2023).
Service Learning Blog
The Staley School of Leadership published this blog, written by Lori Kniffin, who facilitated the service-learning workshop Spring 2023. It is the first of a series of blogs about service-learning that Lori will be authoring/co-authoring over the course of the year. The blog series is a resource for faculty and graduate students interested in this work.
Programs & Events
We look forward to another semester of our Professional Development (PD) Series, and, again, these events will occur on Wednesdays at 12 noon via Zoom. All events are free, and no registration is required. As we finalize our PD Series, we will post the schedule on the Upcoming Events page of our website and on our social media: Facebook, Twitter, and YouTube.
Today (!!), Tuesday, September 19th from 12:00-1:00pm, the New Faculty Institute will host a virtual event, "Getting to know our K-State students" featuring a student panel. Click here for more information.
Tomorrow (!), Wednesday, September 20th, Dr. Fred Burrack, Director of the Office of Assessment, and Dr. Brad Regier, Associate Director of the Office of Assessment, will lead a professional development event titled, "Overview of Assessment at K-State". Click here to watch the promotional video.
On Wednesday, September 27th, we will have our second Teaching CHAT of the semester. Our primary topic will be active learning techniques. Feel free to bring ideas and/or questions for the group or to just sit back and listen.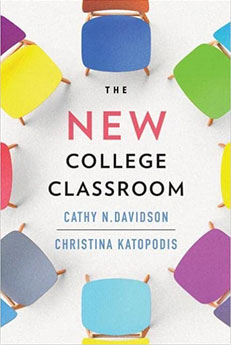 Also, if you are interested in earning a PD Certificate or in becoming a TLC Fellow for this academic year, check out the requirements on our website.
Engage the Sage Videos to Support Excellent Teaching
We would like to remind you of several video resources as part of Dr. Don Saucier's YouTube channel, Engage the Sage, that are particularly relevant for the beginning of the semester:
Our two newest releases:
Thank You & Encouragement
We are grateful for your continued support of your students and colleagues and hope you take advantage of the resources available to you at K-State, including us at the TLC, throughout the upcoming semester. Thank you for all you do for your colleagues and our students. And thank you for advancing K-State's teaching and learning mission with energy and optimism.
Sincerely,