TLC Bi-Weekly Newsletter for Tuesday, November 29th, 2022
Greetings, K-Staters!
We are now in week 14 of the Fall 2022 semester, and the Teaching & Learning Center (TLC) would like to remind you of our commitment to support your efforts in teaching, mentoring, and advising. We are excited about our various priorities, events, and resources that are designed to advance teaching and learning at K-State. This video explains what the TLC can do for you.
TLC Highlighted Teacher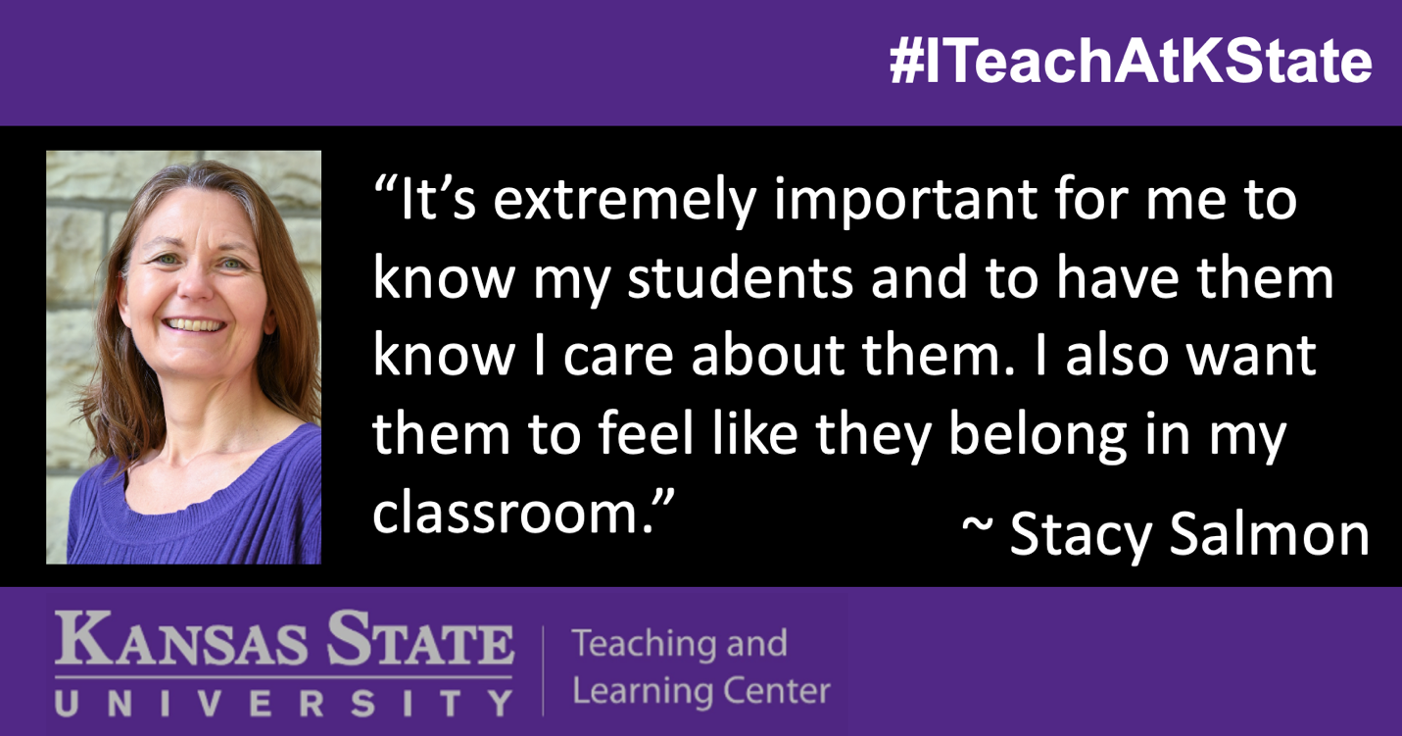 Our highlighted teacher this week is Stacy Salmon, whose teaching philosophy is as follows. "I love teaching! I consider myself to be one of the luckiest people in the world to be able to get to go to work each day, talk about something I love and have the opportunity to show students how it so greatly impacts all aspects of their lives. I've always considered myself to be a facilitator of learning. I don't pretend to know everything about our subject matter, but I want to be a good "tour guide" as explore each area. Teaching in the field of Communication Studies for over 25 years, I've been fortunate to be able to teach everything from Public Speaking to Interpersonal Communication to Intercultural Communication and Professional Interviewing. While these classes may seem very different, I approach them all with passion and a desire to help students see the importance of improving their communication skills in a variety of areas. Students quite often ask themselves, "What's in it for me?" and "Why do I have to take this class?" I hope after they've taken my class, I've not only helped to answer those questions for them, but I've also stirred up a little passion in them, too!"
Click here to see a video of Stacy discussing her teaching.
Programs & Events
We look forward to another semester of our Professional Development (PD) Series, and, again, these events will occur on Wednesdays at 12 noon via Zoom. All events are free, and no registration is required. Our schedule is available on the Upcoming Events page of our website, and we post reminders on our social media: Facebook, Twitter, and YouTube. We hope to see you there.
Writing: On Wednesday, November 30th (tomorrow!), Don Saucier will lead a professional development event on how, as academics, we all should be writing!
Inclusive Teaching: On Friday, December 2nd, the TLC will be hosting the last set of meetings for the Inclusive Teaching Book Groupat 8:30-9:20 a.m. Coffee Hour on Zoom and 2:30-3:20 p.m. in person Afternoon Snack option in Hale Library 307. These meetings will cover Chapter 5: "Classroom Environment and Interactions," Chapter 6: "Inclusive Practices Outside the Classroom," and Chapter 7: "Reflecting and Documenting Your Inclusive Practices" of Kelly A. Hogan's and Viji Sathy's Inclusive Teaching: Strategies for Promoting Equity in the College Classroom (Morgantown: West Virginia UP 2022). Free access to the electronic version of the book is available via Hale Library. If you are interested in attending these events, please RSVP for these meetings.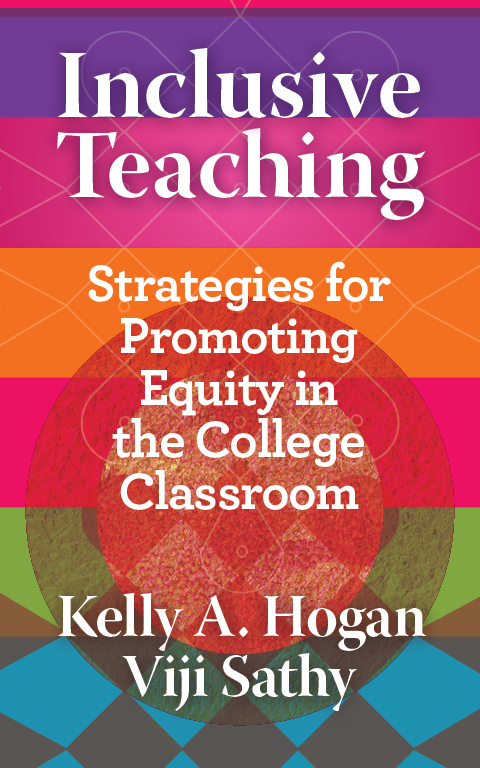 Teaching CHAT: On Wednesday, December 7th, we will have our last Teaching CHAT of the semester.
Also, if you are interested in earning a PD Certificate or in becoming a TLC Fellow for this academic year, check out the requirements on our website.
Engage the Sage Videos to Support Excellent Teaching
We would like to remind you of several video resources as part of Dr. Don Saucier's YouTube channel, Engage the Sage, that are particularly relevant toward the end of the semester:
Our two most recent releases are also provided below:
Thank You & Encouragement
As a K-State community, we continue to offer grace and compassion to one another during these challenging times. We are grateful for your continued support of your students and colleagues and hope you take advantage of the resources available to you at K-State, including us, throughout the upcoming semester. Thank you for all you do for your colleagues and our students. And thank you for advancing K-State's teaching and learning mission with energy and optimism.
Sincerely,