TLC Bi-Weekly Newsletter for Tuesday, February 22nd, 2022
Good morning, K-State!
We are now in the sixth week of the Spring 2022 semester, and the Teaching & Learning Center (TLC) would like to remind you of our commitment to support your efforts in teaching, mentoring, and advising. We are excited to announce the various priorities, events, and resources that are designed to advance teaching and learning at K-State. This video explains what the TLC can do for you.
TLC Highlighted Teacher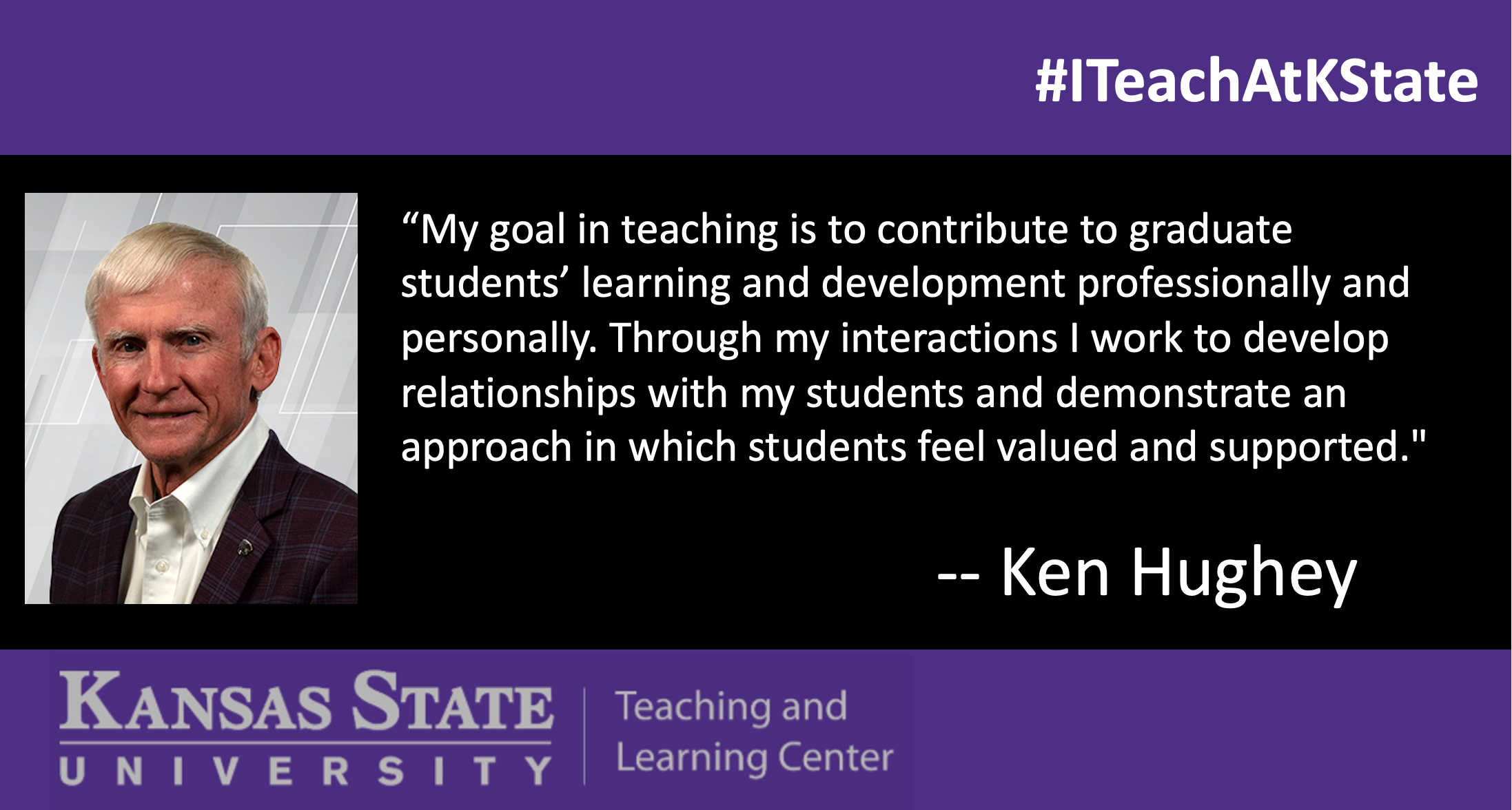 This week's highlighted teacher is Ken Hughey, whose teaching philosophy is as follows. "I am a Professor in the Department of Special Education, Counseling, and Student Affairs in the College of Education and in my 32nd year at Kansas State. Currently, I teach in School Counseling, and advise master's students in Academic Advising and School Counseling and doctoral students in Counselor Education. My goal in teaching is to contribute to graduate students' learning and development professionally and personally. Teaching is a responsibility I take seriously as my work involves preparing graduate students to work with elementary, middle, and high school students and in higher education. In my teaching, I continually strive to learn and to be current in the profession. Through my interactions I work to develop relationships with my students and demonstrate an approach in which students feel valued and supported. In addition, my intent is to provide constructive, relevant feedback that contributes to students' learning. Over my career in education which began in 1972 as a high school math teacher to my faculty role at Kansas State University, I found working and interacting with students to be a rewarding experience and one that I hope contributed to the development of quality professionals."
Click here to see a video of Ken discussing his teaching.
Free Class on Black History, Black Freedom, & Black Love
MasterClass is offering a free three-part class on Black History, Black Freedom, and Black Love that will examine the past, present, and future of race relations in America. This class spans 54 weeks, click here for the episode guide. The class is available on IMDb TV or Prime Video for Prime members.
Academic Achievement Center
The first weeks of the new semester are important for all faculty, staff, and students and the Academic Achievement Center (AAC) provides services that engage, equip, and empower students to be academically and personally successful. Faculty, staff, and student organizations can request either in-person or virtual workshops and presentations designed to help students improve key skills related to academic success. We provide options that range from quick and informational to in-depth sessions with resources and strategies that help students achieve their academic goals. Options include:
Presentations (5-15 minutes): Presentations from the AAC cover a specific topic without a lot of hands-on work or engagement. The intent is to raise awareness about free campus resources.
Workshops (50-minutes): Workshops introduce a typical student experience, take a deep dive to understand challenges, and present several strategies or ways to make progress on those challenges. These sessions are hands on with a high level of student engagement.
Skill Builders (10-minutes): A spin-off of highly requested workshops. In our skill-building sessions, we highly-engage students to dive into a specific challenge and offer a AAC Success Tool that students might use.
Utilizing this AAC service will be beneficial to students as they start off the spring semester. Please make workshop or presentation requests at least one week in advance to allow for scheduling. To find out more or request a presentation, visit the AAC website.
Programs & Events
The theme for our Professional Development Series this year is "Mindful Returns." The events in our PD Series are free and no registration is required. Events occur on Wednesdays at 12 noon via Zoom: https://ksu.zoom.us/j/91689499348. We hope to see you there.
On Wednesday, February 23rd (TOMORROW), Heath Ritter, Shams El-Adawy, and Jason Bergtold will lead a seminar entitled, "Getting Engaged in the Scholarship of Teaching and Learning: A Discussion About Things to Know Getting Started." Click here to see the promotional video for this event.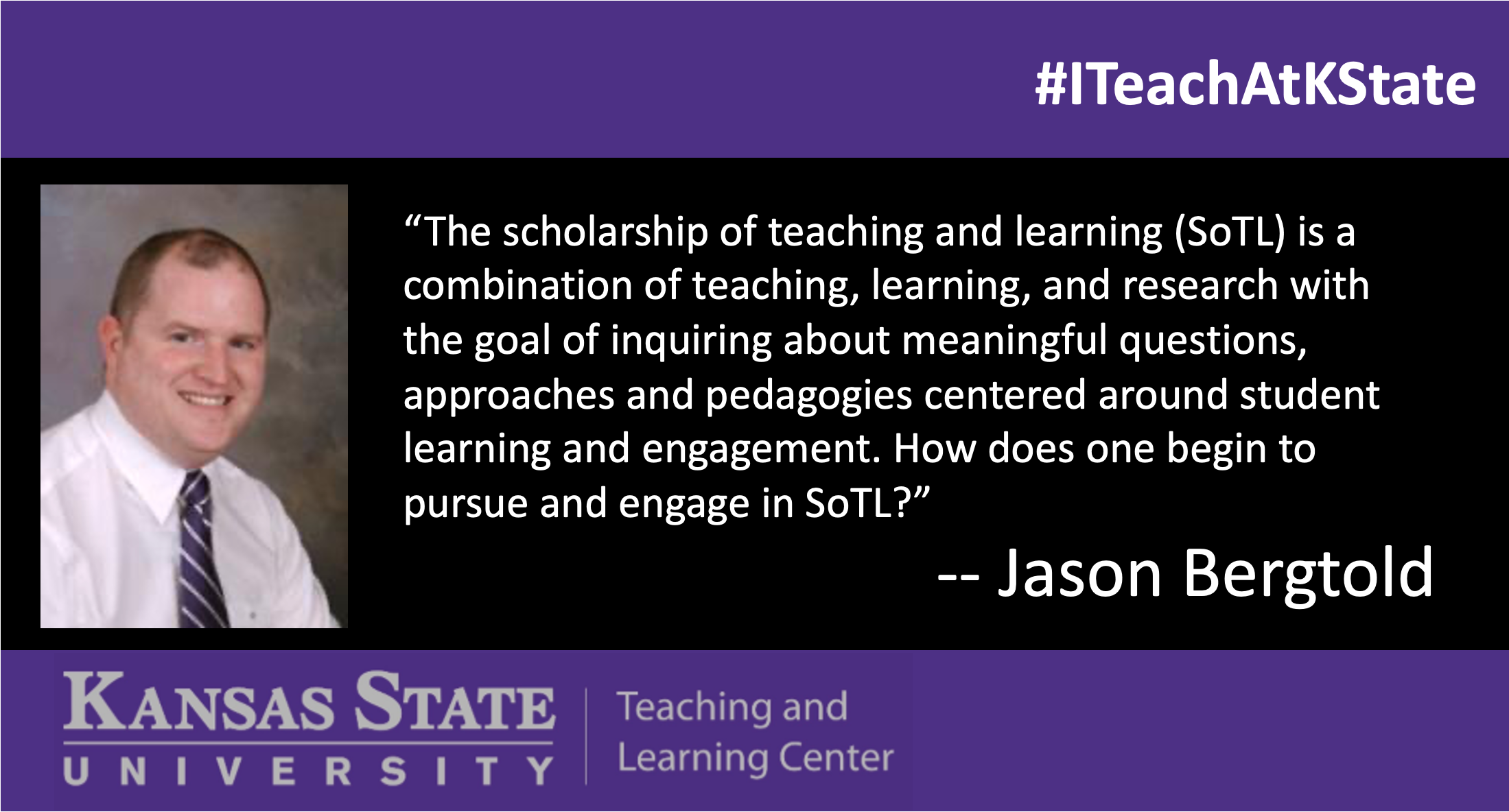 On Wednesday, March 2nd, we will host another Teaching CHAT. We welcome all attendees – including those who have questions and those who prefer listening. We hope you will join us!
Engage the Sage Videos to Support Excellent Teaching
As we begin the Spring 2022 semester, we would like to remind you of several video resources as part of Dr. Don Saucier's YouTube channel, Engage the Sage:
Our latest video, "Don't Start Your Classes Like This", goes over some ways in which we fail to express our engagement to our students and provides some practical tips for increasing student engagement.
Social Media
To stay in touch with new resources and events, like us on Facebook, follow us on Twitter, and subscribe to our YouTube channel. To let us know how your semester is going, please use the hashtag #ITeachAtKState when you post about your teaching, mentoring, and advising activities.
Thank you for all you do for your colleagues and our students. And thank you for advancing K-State's teaching and learning mission with energy and optimism. We look forward to partnering with you this academic year.
Sincerely,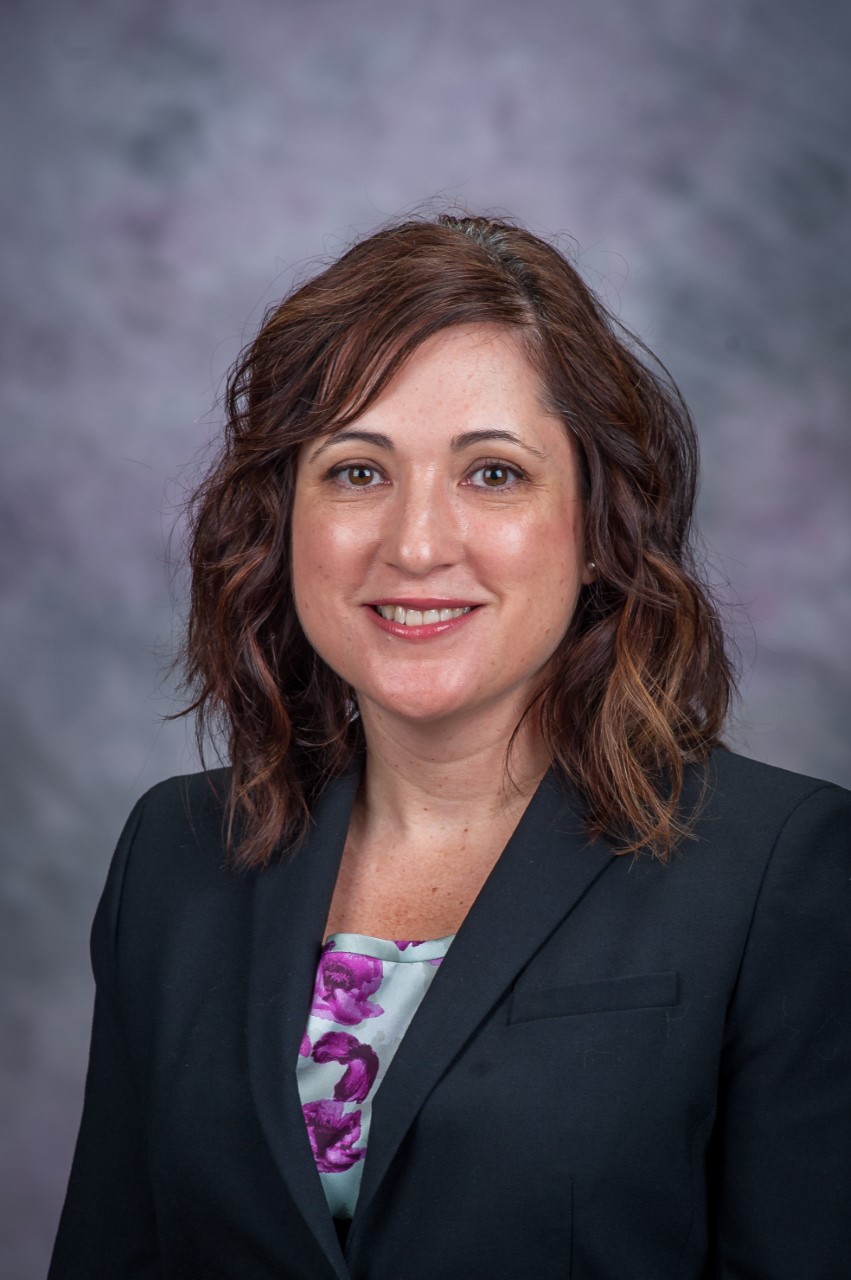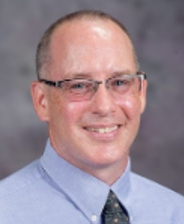 Tanya González Don Saucier
Interim Director of the TLC Associate Director of the TLC