TLC Bi-Weekly Newsletter for Tuesday, April 19th, 2022
Good morning, K-State!
We are now thirteen weeks into the Spring 2022 semester, and the Teaching & Learning Center (TLC) would like to remind you of our commitment to support your efforts in teaching, mentoring, and advising. We are excited to announce the various priorities, events, and resources that are designed to advance teaching and learning at K-State. This video explains what the TLC can do for you.
Educational Technology Graduate Certificate
The 'Educational Technology Graduate Certificate' (ETGC) program provides rigorous insights into key areas (including educational media evaluation, instructional systems design, online teaching and learning, social/cultural issues regarding technology integration into diverse classrooms, and fostering proactive technology-mediated change) that are immediately relevant and transferable to your classroom teaching praxis, whether F2F, blended, or all-online. This credential is especially relevant in today's world of "pandemic pedagogy" which involves widespread blended learning and rapid pivoting between different course delivery modalities.
This is a 12-credit program that can be earned at little-to-no cost by K-State faculty/staff using their 3-credit/semester tuition benefits. Those wishing to earn this credential in the shortest possible timeframe can start in May and finish by December, while a more leisurely approach is also welcomed and supported.
Click here for more information or contact Dr. Deepak Subramony at deepak7@ksu.edu for the most up-to-date information regarding this certificate.
Programs & Events
The theme for our Professional Development Series this year is "Mindful Returns." The events in our PD Series are free and no registration is required. Events occur on Wednesdays at 12 noon via Zoom: https://ksu.zoom.us/j/91689499348. We hope to see you there.
On Wednesday, April 20th (TOMORROW), Tess Hobson and Mac Benavides will lead a professional development event entitled, "What Does Our Teaching Sustain? Surfacing the Underlying Cultural Frameworks of Classroom Instruction." Click here to see the promotional video for this event.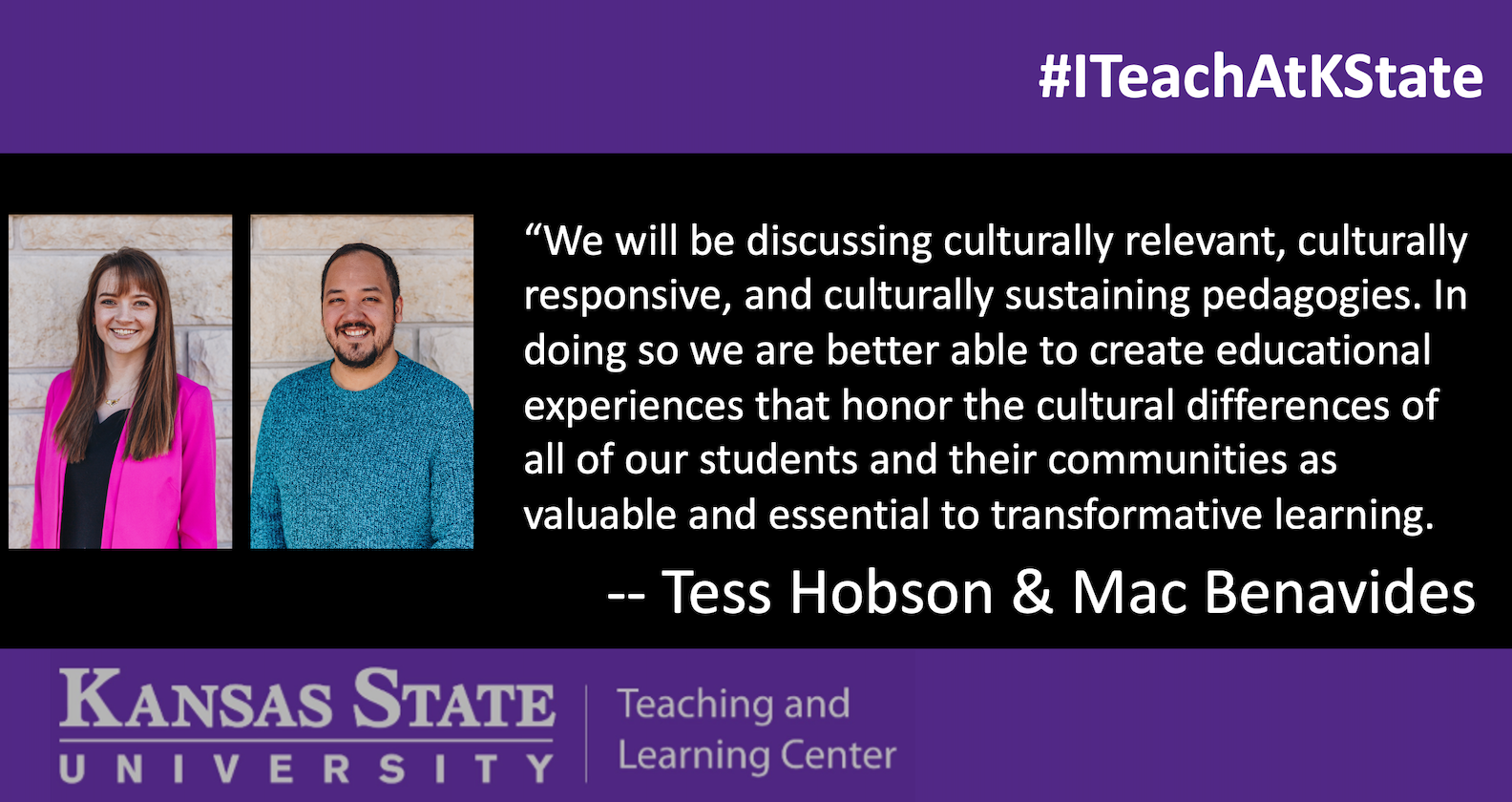 Jason Bergtold, 2021-2022 Coffman Chair for University Distinguished Teaching Scholars, will present "Building on What We Have Learned: Enhancing Teaching and Learning Using Hybrid and Online Teaching Approaches and Methods after the Pandemic" from 3:30-5 pm on Thursday, April 21. Please join in person in the Flint Hills Room of the K-State Student Union or via livestream.
On Wednesday, April 27th, Kodee Walls will lead a Need-To-Know professional development event on mental health and well-being. We hope to see you there!
On Thursday, April 28 at 2:00 pm, Sara Thurston will moderate an EducationUSA Dialogues discussion entitled, "The Role of Faculty in DEI and Campus Internationalization." This discussion will address how faculty can engage international students in higher education settings, support international students' learning and development, and facilitate the sharing of diverse perspectives and viewpoints among students from different backgrounds. This event is free and open to everyone. Please visit their website for more information and to register.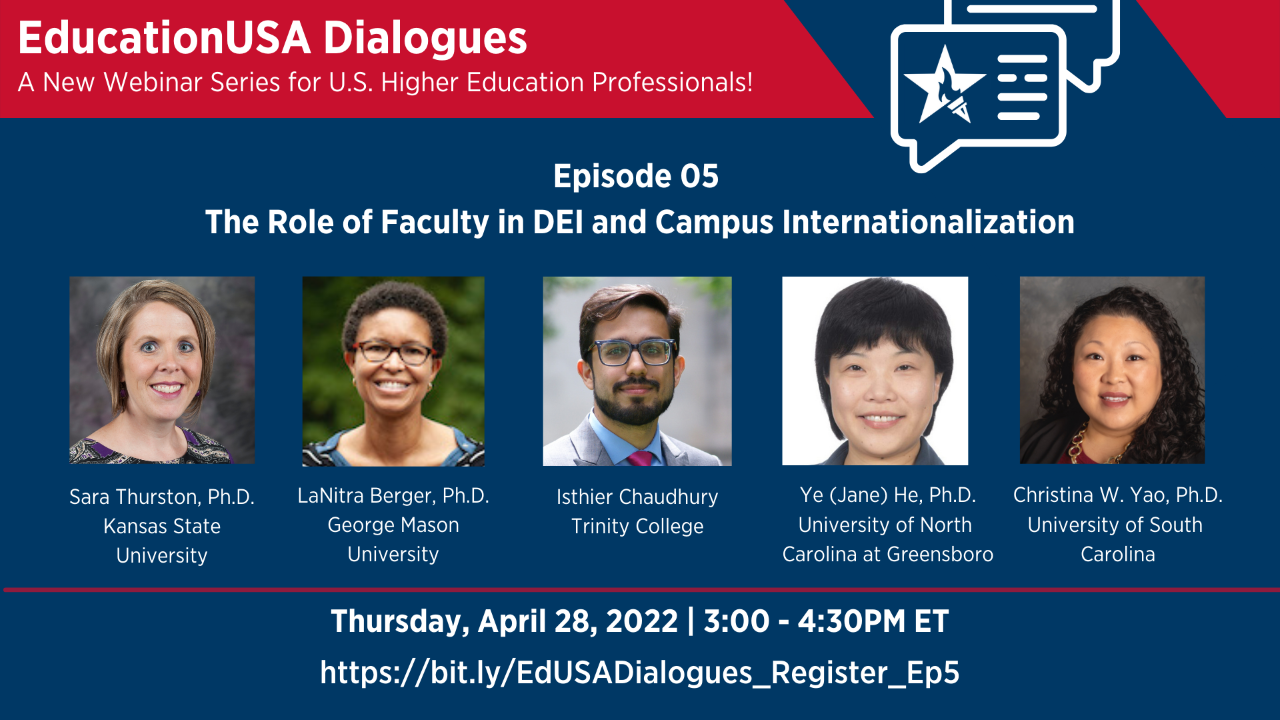 Our first Scholarship of Teaching and Learning (SoTL) Showcase is Monday, May 9th in Hale Library, Room 181 starting at 1:30pm. The goal of this showcase is for K-Staters to share ideas and/or research pertaining to teaching and learning. Mark your calendars!
TLC Highlighted Teacher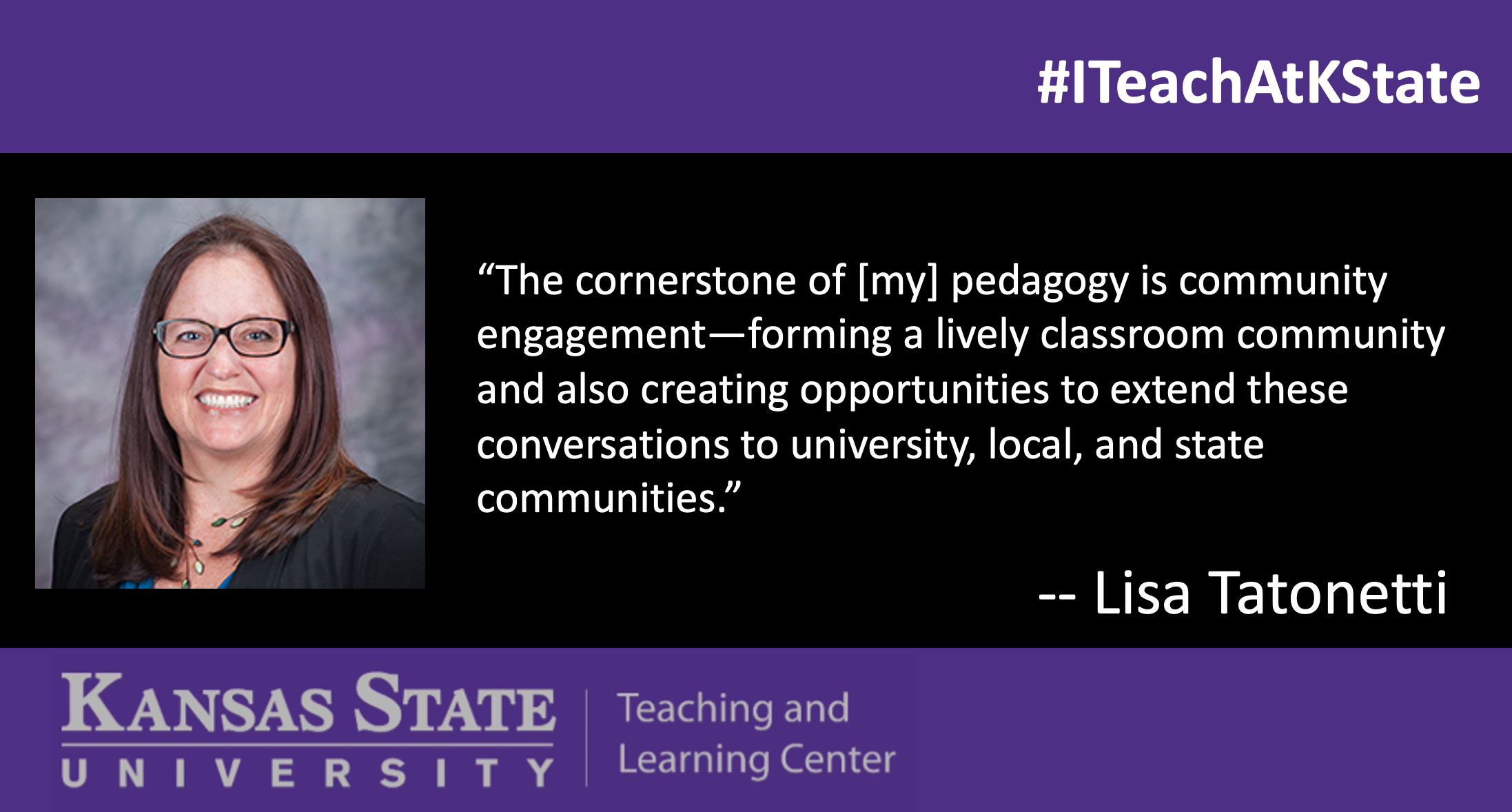 Our highlighted teacher this week is Lisa Tatonetti. who is a settler scholar and a professor of English at Kansas State University where she studies, teaches, and publishes on queer Indigenous literatures and works to make productive change happen with her partners in the Indigenous Faculty and Staff Alliance. Tatonetti is co-editor of Sovereign Erotics, an award-winning collection of Two-Spirit creative work, and author of The Queerness of Native American Literature, which won WLA's Thomas J. Lyons Book Award and is on the ALA Over the Rainbow Recommended Reading List. Her most recent book, Written by the Body: Gender Expansiveness and Indigenous Non-cis Masculinities, was published in September 2021 by the University of Minnesota. She has been recognized multiple time for her teaching, including, most recently, by the Ron N. Gaches Lifetime Teaching Award. Tatonetti argues that the cornerstone of her pedagogy is community engagement—forming a lively classroom community and also creating opportunities to extend these conversations to university, local, and state communities. Check out her students' photo essays, plague diaries, her work with McNair mentee Bailey Britton, or her work with undergraduate researchers like Kinsley Searles.
Click here to see a video of Lisa discussing her teaching.
Click here for an archive of past highlighted teachers.
Engage the Sage Videos to Support Excellent Teaching
As we begin the Spring 2022 semester, we would like to remind you of several video resources as part of Dr. Don Saucier's YouTube channel, Engage the Sage:
Similarly, our students may also be disengaging, too. In the "My Disengaged Student (The Bumblebee Story)" video, Don describes his most disengaged student and how we can learn from these experiences moving forward.
Social Media
To stay in touch with new resources and events, like us on Facebook, follow us on Twitter, and subscribe to our YouTube channel. To let us know how your semester is going, please use the hashtag #ITeachAtKState when you post about your teaching, mentoring, and advising activities.
Thank you for all you do for your colleagues and our students. And thank you for advancing K-State's teaching and learning mission with energy and optimism. We look forward to partnering with you this academic year.
Sincerely,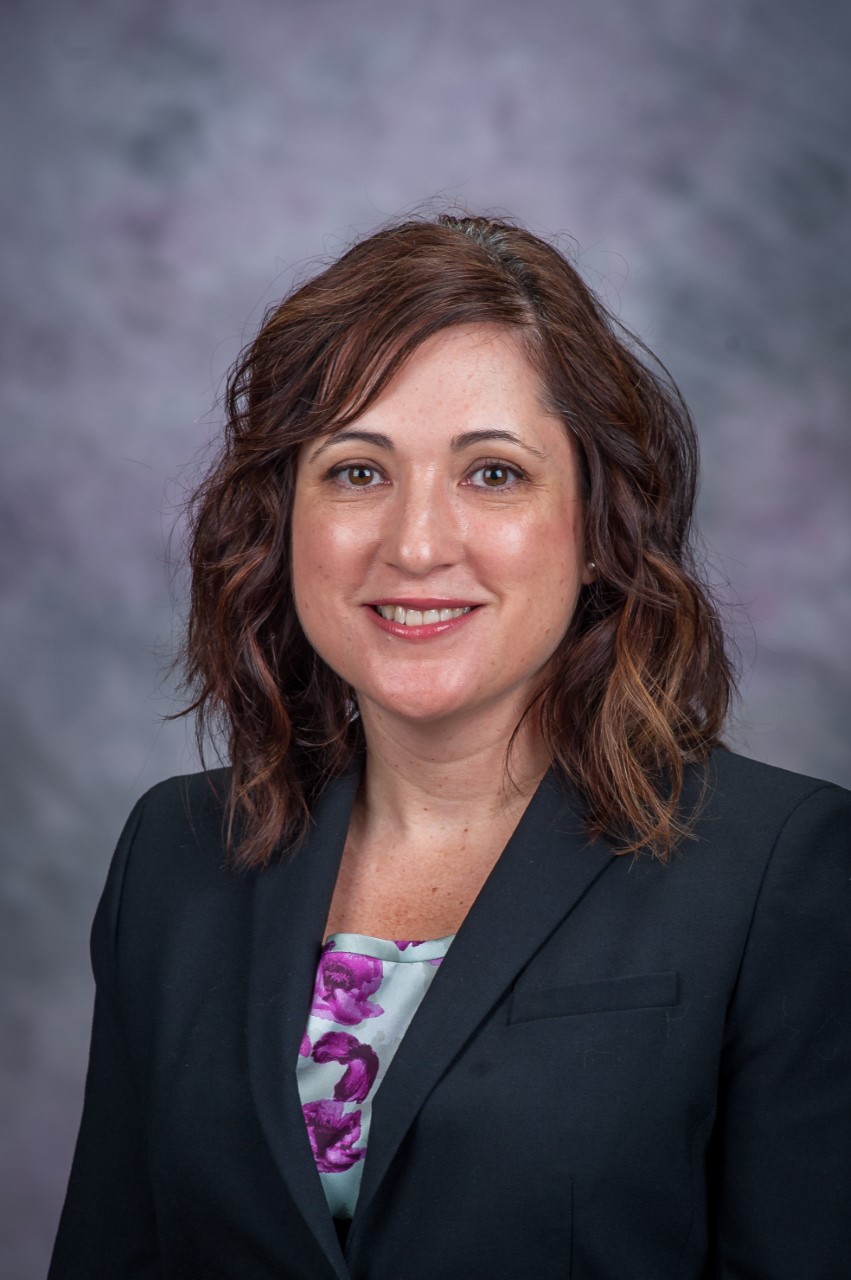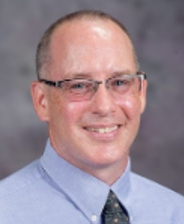 Tanya González Don Saucier
Interim Director of the TLC Associate Director of the TLC