Environmental
The Environmental section is responsible for:
hazardous waste management.
the University air permit.
spill response.
EPA Spill Prevention, Control and Countermeasure Plans.
underground and aboveground storage tanks, and more.
While the Environmental Management section keeps track of these regulations to ensure the University's compliance, Supervisors and Principal Investigators are responsible for being aware of these regulations and ensuring they, their employees and students comply with the regulations. Visit the training page or contact our office for additional information (785-532-5856).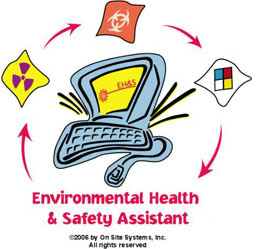 KSU EHS Assistant
Chemical Inventory - Online Inventory System
This program is an online tool to assist KSU personnel in managing their hazardous chemical and radiological materials. All laboratories must maintain an up to date chemical inventory within this system.