PIRE students
The PIRE education plan has the following four objectives:
Enhance undergraduate and graduate student research experience via short-term research abroad with priority

given to women, underrepresented groups and first-generation students to attend college.

Integrate polymer-derived ceramic research into education via short course offerings and hands-on modules.
Enhance knowledge generation and quality of graduate programs through collaboration among multiple research groups including reciprocal visits and dual degree graduate programs.
Broaden communication with materials science and ceramics communities through technical interest groups at the American and European Ceramic Societies.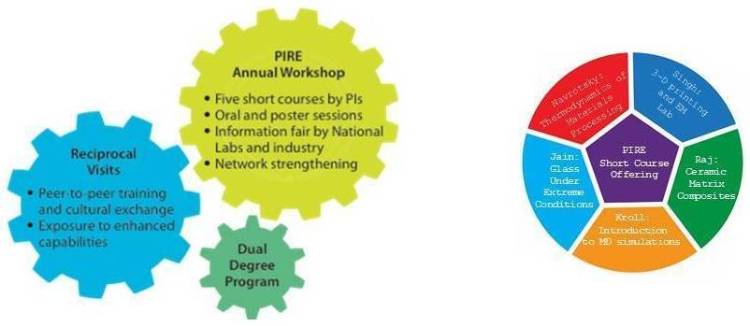 Graduate students
| | |
| --- | --- |
| Spencer Dansereau (PhD) | University of Colorado, Boulder |
| Sonjoy Dey (PhD) | Kansas State University |
| Gerson Leonel (PhD) | Arizona State University |
| Akshada Hande (PhD) | University of Texas, Arlington |
| Joel Garcia (PhD) | Lehigh University |
| Kendall Hendrix (PhD) | University of Texas, Arlington |
| Michael Bustamante | Arizona State University |
| Benjamin Robles | University of Colorado, Boulder |
| Shariq Haseen (PhD 2022) | University of Texas, Arlington |
| Shakir Bin Mujib (PhD 2022) | Kansas State University |
| Aly Badran (PhD 2021) | University of Colorado, Boulder |
| Casey Sugie (Master's 2020) | University of California, Davis |
| Aaron West (Master's 2020) | University of Texas, Arlington |
| Zhongkan Ren (PhD 2020) | Kansas State University |
| Federico Toigo (Master's 2019) | University of Padova/Kansas State University |
| Susana Aguirre-Medel (PhD 2019) | University of Texas, Arlington |
2022 undergraduate student researchers
| | |
| --- | --- |
| Mohammed Rasheed | Kansas State University |
| Maren Ellis | Kansas State University |
| Hildana Abamegal (traveling to CU-Boulder) | Kansas State University |
| Khushi Pandey (traveling to TU-Darmstadt) | Arizona State University |
| Hannah Hayes | University of Texas, Arlington |
| Takhya Holley (traveling to Bayreuth University) | University of Texas, Arlington |
| Jonathan Kroll (traveling to Fraunhofer Institute) | University of Texas, Arlington |
| Henry Price (traveling to University of Montpellier) | Lehigh University |
2021 undergraduate student researchers
| | |
| --- | --- |
| Keegan Taylor | Kansas State University |
| Dylan Kruep | Kansas State University |
| Mabel Anstine | Kansas State University |
| Wyatt Blackson | Arizona State University |
| Langston Tillman | Arizona State University |
| Eleanor Christman | Lehigh University |
| Karla Silva | University of Texas, Arlington |
| Hannah Hayes | University of Texas, Arlington |
| Jonathan Kroll | University of Texas, Arlington |
2020 undergraduate student researchers
| | |
| --- | --- |
| Maren Ellis | Kansas State University |
| Porter Herold | Kansas State University |
| Isaiah J Morris | Arizona State University |
| Alex Howler | Arizona State University |
| Michelle Dao | University of Texas, Arlington |
| Jonathan Coria | University of Texas, Arlington |
| Jonathan Kroll | University of Texas, Arlington |
| Thomas Siggillino | Lehigh University |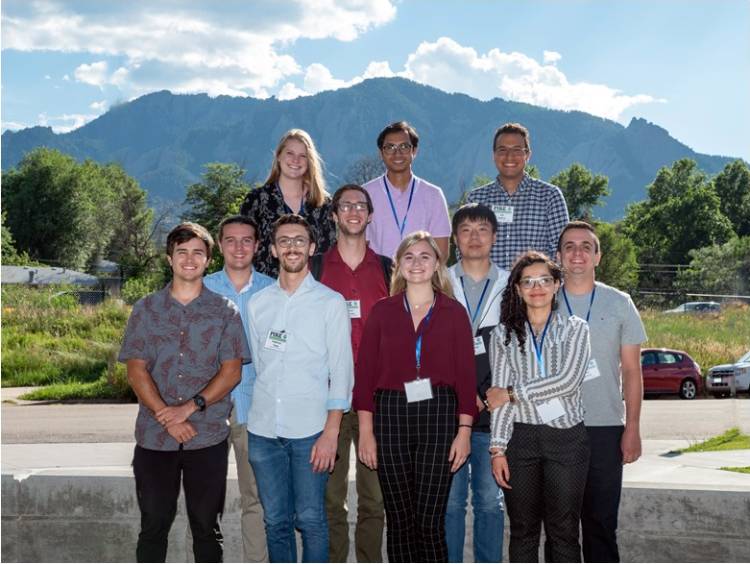 2019 undergraduate student researchers
| | |
| --- | --- |
| Karissa Cordero | University of Texas, Arlington |
| Henry Alan Anderson | University of California, Davis |
| Jacob Regler | Lehigh University |
| Spencer Dansereau | University of Colorado, Boulder |
| Sophie Justus | Kansas State University |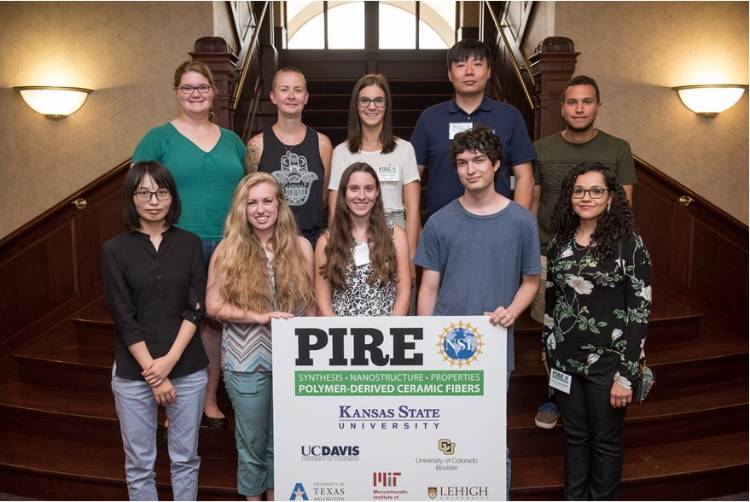 2018 undergraduate student researchers
| | |
| --- | --- |
| Kendall Hendrix | University of Texas, Arlington |
| Sally Burke | University of California, Davis |
| Thomas Siggillino | Lehigh University |
| Spencer Dansereau | University of Colorado, Boulder |
| Isabella Cesarone | Kansas State University |