Prepare to be a part of a multicultural and multilingual world
As a student in the Department of Modern Languages you will be able to combine your interest in languages, cultures, linguistics and literature with other fields of study across the university. By majoring or minoring in a world language you will gain valuable language and cultural skills, which will make you a better communicator and critical thinker. You will learn how to use these skills domestically and internationally to find a rewarding career and to make a difference in the world.
Visit our Prospective Students page to find out more about Modern Languages
Modern Languages Profiles
Alyssa Parsons
I chose to take several Spanish courses because I believe that the ability to communicate in a second language- especially Spanish- will become more and more important in the near future...Read More Here!
Notable News
Modern Languages Collaborates with Beach Museum of Art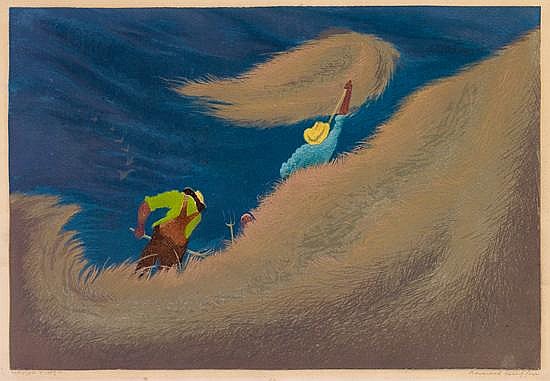 This semester, the Dept. of Modern Languages is teaming up with the Beach Museum of Art to provide immersive learning experiences and professional development opportunities for our bilingual students while increasing access to the museum's collection to speakers of languages other than English. "Art Bytes" is a new series of short videos about works in the KSU Beach Museum collection. This semester, Spanish M.A. student Fernanda Ramírez and faculty mentor Dr. Laura Kanost are partnering with the museum to create Spanish versions of the videos. Read More Here!
(painting by Bernard Joseph Steffen, "Haying", courtesy of the Beach Art Museum)