Mary Lynn and Warren Staley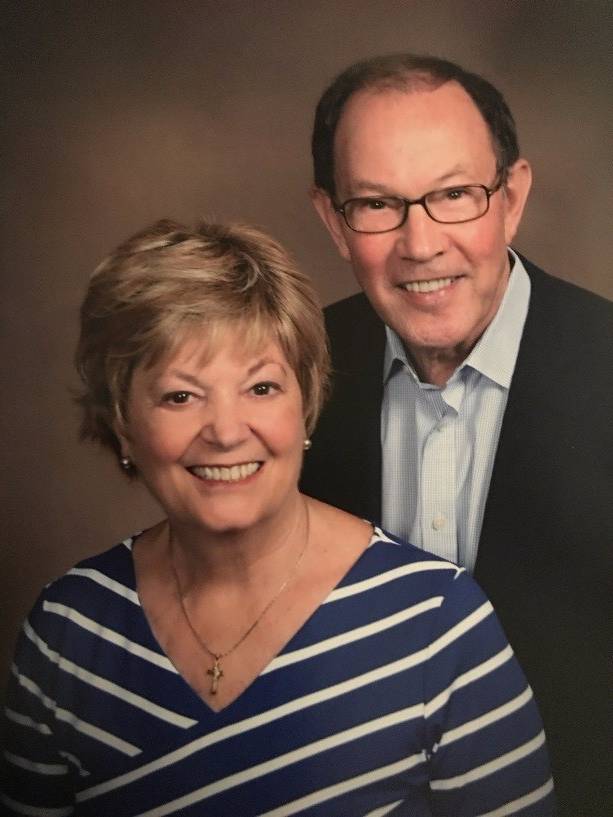 Mary Lynn Staley graduated from Kansas State University in 1965 with a bachelor's degree in elementary education. While at K-State, Staley was a member of Delta Delta Delta sorority, the Chimes honorary society and was involved in student government. Since her time at Kansas State, she has been a teacher and held numerous leadership positions in philanthropic organizations.
Warren Staley graduated from Kansas State University in 1965 with a bachelor's degree in electrical engineering. While at Kansas State, he served as the president of the Beta Theta Pi fraternity, president of the Interfraternity Council, and was a member of the Blue Key Honor Society. After K-State, Staley attended Cornell University in Ithaca, New York, where he received his master's degree in business administration in 1967. Staley began his career with Cargill in 1969. In 1998, Staley became the president and chief operating officer; in 1999 he was named CEO, and in 2000 was named chairman of the board. In 2007, nearly 40 years after starting his career with Cargill, Staley retired from the company.
Prior to beginning his career with Cargill in 1969, Warren and Mary Lynn accepted a Ford Foundation fellowship working with the poor in Cali, Columbia. The couple credits this experience as a major influence for their dedicated work on issues of education and opportunity for the globally dispossessed. The couple has mutually embraced the mission of Opportunity International, a nonprofit microfinance organization helping the working poor work their way out of poverty; Mary Lynn served as Chair of the Board of Governors. Warren is currently serving as a member of the global board of Opportunity International and on the Music Academy of the West board of directors as Vice President. In addition to Opportunity International, the Staleys spend time working with Habitat for Humanity. The Staleys participate in Habitat for Humanity Jimmy Carter Work Projects in Thailand, Durban, South Africa, and Veracruz, Mexico. Mary Lynn is the Vice President on the Habitat for Humanity International board.
Warren, since he retired from Cargill, has co-founded 0'Brien Staley Partners (OSP) financial business and both Mary Lynn and Warren are repurposing homes and schools in Detroit in partnership with Banyan Investments and establishing a high school in Mamponteng, Ghana, Africa.
Mary Lynn and Warren were major donors to the construction of the Leadership Studies Building at their alma mater, KSU, completed in 2010. The Leadership Studies Building houses the Staley School of Leadership Studies whose mission statement and programs reflect the couple's long held values. The teaching of ethics exists throughout the Staley School's classes and programs and is specifically developed through The Cargill Center for Ethical Leadership (Warren retired as Cargill's CEO in 2007), and the international service teams program encompasses the Staley School's mission statement while serving the "globally dispossessed." In 2009, Kansas State University awarded the Staleys the Medal of Excellence. The Staleys have received numerous awards for their service, and most recently they have received the Al Whittaker Founder's Award for their service to Opportunity International, and the NCEA Elizabeth Ann Seton Award, the highest honor conferred by Catholic educators.
The couple has three children and seven grandchildren.