Welcome to the Staley School of Leadership Studies
The Staley School provides students with academic knowledge and hands-on learning experiences that advance our mission of "Developing knowledgeable, ethical, caring, inclusive leaders for a diverse and changing world." Students can pursue a minor in leadership studies, which offers a standard and nonprofit focus, as well as participate in co-curricular programming that focuses on personal and social responsibility. Learn more about the minor in leadership studies and additional ways to get involved with the community, make an appointment with an adviser in the School.
Minor in Leadership Studies
If you are an incoming or transfer student preparing for orientation and enrollment and wish to learn more about how our unique coursework combines theory and practice with an emphasis on personal leadership development, view the minor in leadership studies.
Hiring: Graphic Design Public Relations Coordinator
We are hiring for one individual skilled in graphic design and experienced in writing with previous experience and/or the ability to learn, web editing. We are looking for an individual who works efficiently alone, as well as in a collaborative setting.
For more information see application and position description. Please email slsinfo@ksu.edu with any questions or concerns.
Applications Now Open for Snyder Leadership Legacy Fellows
Applications for the 2019-2020 class of Snyder Leadership Legacy Fellows are now open. Applications are due February 22, 2019 at 11:59 pm. Please visit our page or contact snyderfellows@ksu.edu for more information!
Applications can be found here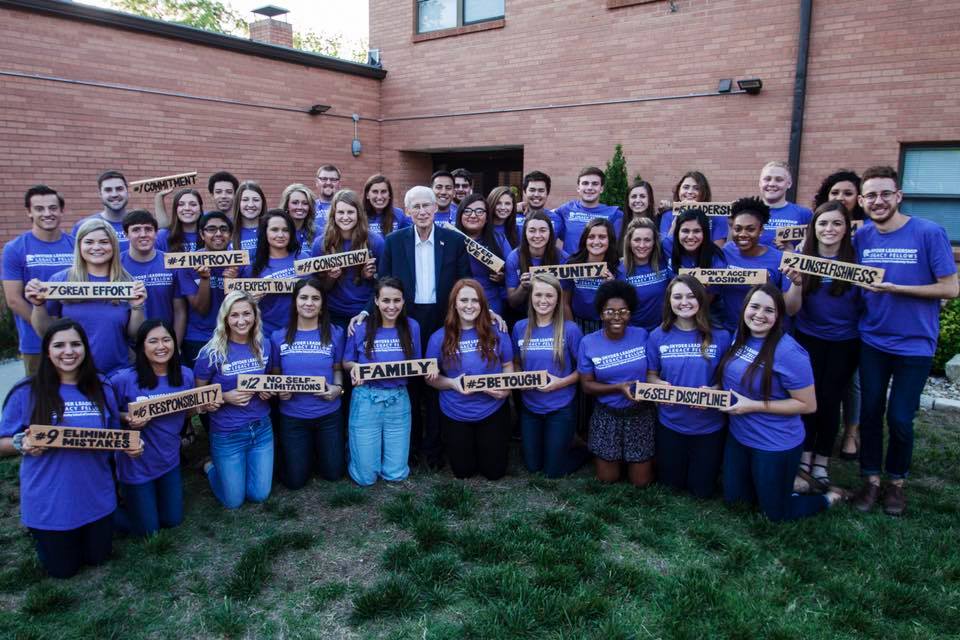 Support Coach Bill Snyder's Leadership Legacy!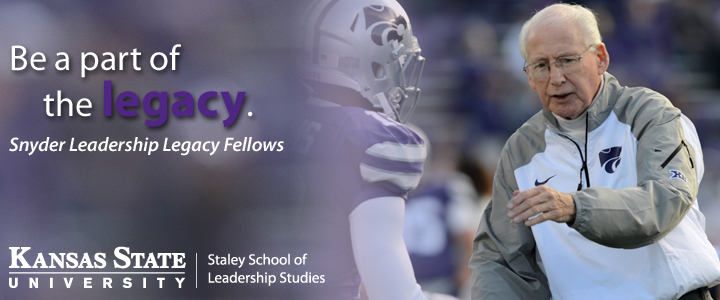 Learn more about the Snyder Leadership Legacy here.
Study abroad in Orvieto, Italy - Summer 2019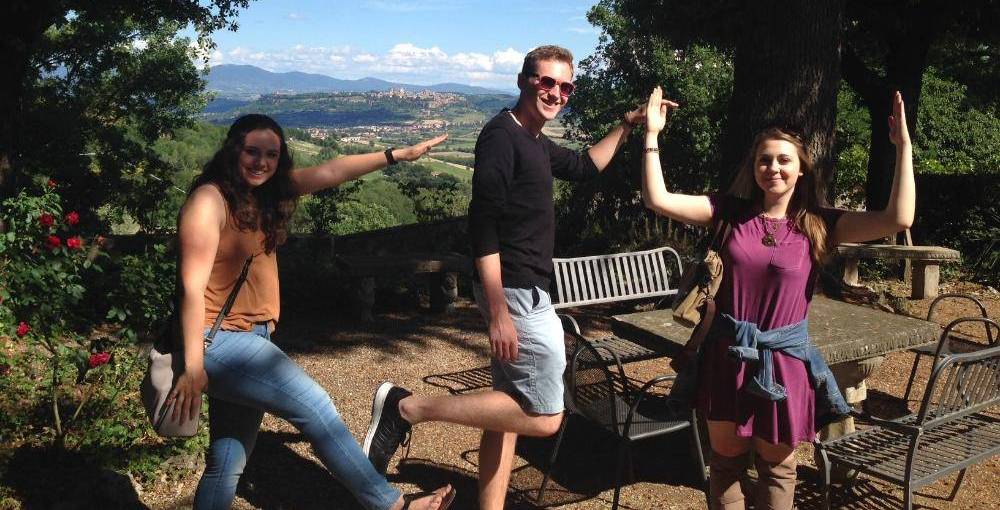 Get the program information.
Director's Note
Greetings from the Staley School of Leadership Studies!
At the time of this writing, several Staley School members are participating in the 20th Annual International Leadership Association's Global Conference, where faculty members are highlighting various scholarship efforts, our students are competing in the undergraduate case competition, and all are learning, making connections, and building the relationships critical to advancing our work.
We recently hosted our 8th annual Spirit of Leadership celebration (more pictures HERE), and our theme was engagement in communities – locally, and around the world. As we reflect on all of the initiatives we have developed, I am struck by the diversity and the impact of our mission in action.