Fake Patty's Day Clean Up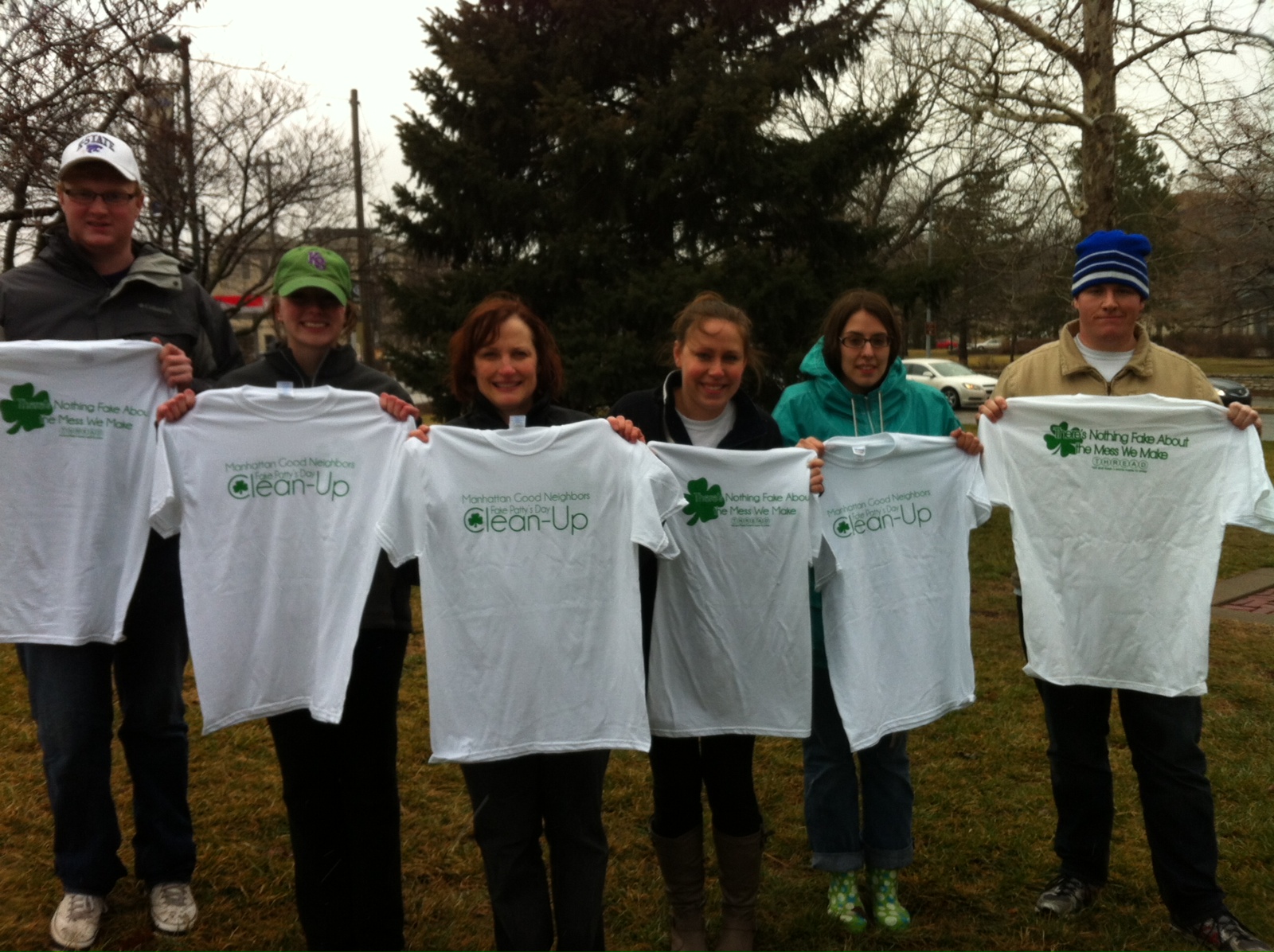 Manhattan Good Neighbors is hosting their annual Fake Patty's Day Clean Up on Sunday, March 8 the day following Fake Patty's Day from 10 am to 12 pm. Volunteers will clean up surrounding neighborhoods in the Manhattan area in an effort to help keep our community a safer, friendlier, and cleaner place to live. If you are interested in volunteering, please contact mgn@k-state.edu or sign up through this link: bit.ly/HOKS_signup
KSU Recycling for Fake Patty's Day

KSU Recycling staff and students have been recycling in Aggieville for the past 4 years DURING Fake St. Patty's Day. Volunteers are most needed at 4 pm to 2 am to help retrieve and sort recyclables from the bars in Aggieville. Sign up in a minimum of 2 hour shifts!
Why should you sign up?
It is FUN- what better way to spend part of your Fake Patty's Day than hanging out and recycling with all of your friends!
Is helps the ENVIRONMENT- any recycling we can divert from the landfill helps!
Follow the link to sign up for recycling in Aggieville on Saturday March 7:
https://docs.google.com/spreadsheets/d/1CKqTZVClDR7pQruFOGeoMB09efdLBf-EjBruzlmT_fU/edit?usp=sharing
Certificate in Community-Engaged Leadership
The Staley School of Leadership Studies is very excited to announce, in partnership with Points of Light, the certificate in Community-Engaged Leadership! The certificate is available to anyone across the country with a passion for positive community impact and is ideal for undergraduate students or national service members. To learn more visit the Community-Engaged Leadership certificate webpage.
Academic Mentoring is Seeking New Mentors
Apply to be an Academic Mentor and you could be part of the dedicated group of students committed to helping children in the Manhattan community!