Prepare to be a part of a multicultural and multilingual world
As a student in the Department of Modern Languages you will be able to combine your interest in languages, cultures, linguistics and literature with other fields of study across the university. By majoring or minoring in a world language you will gain valuable language and cultural skills, which will make you a better communicator and critical thinker. You will learn how to use these skills domestically and internationally to find a rewarding career and to make a difference in the world.
Visit our Prospective Students page to find out more about Modern Languages!
Visit our Events page to learn more about what we're doing and how to join us!
Interested in taking Summer classes? Learn more about the Summer Language Institute!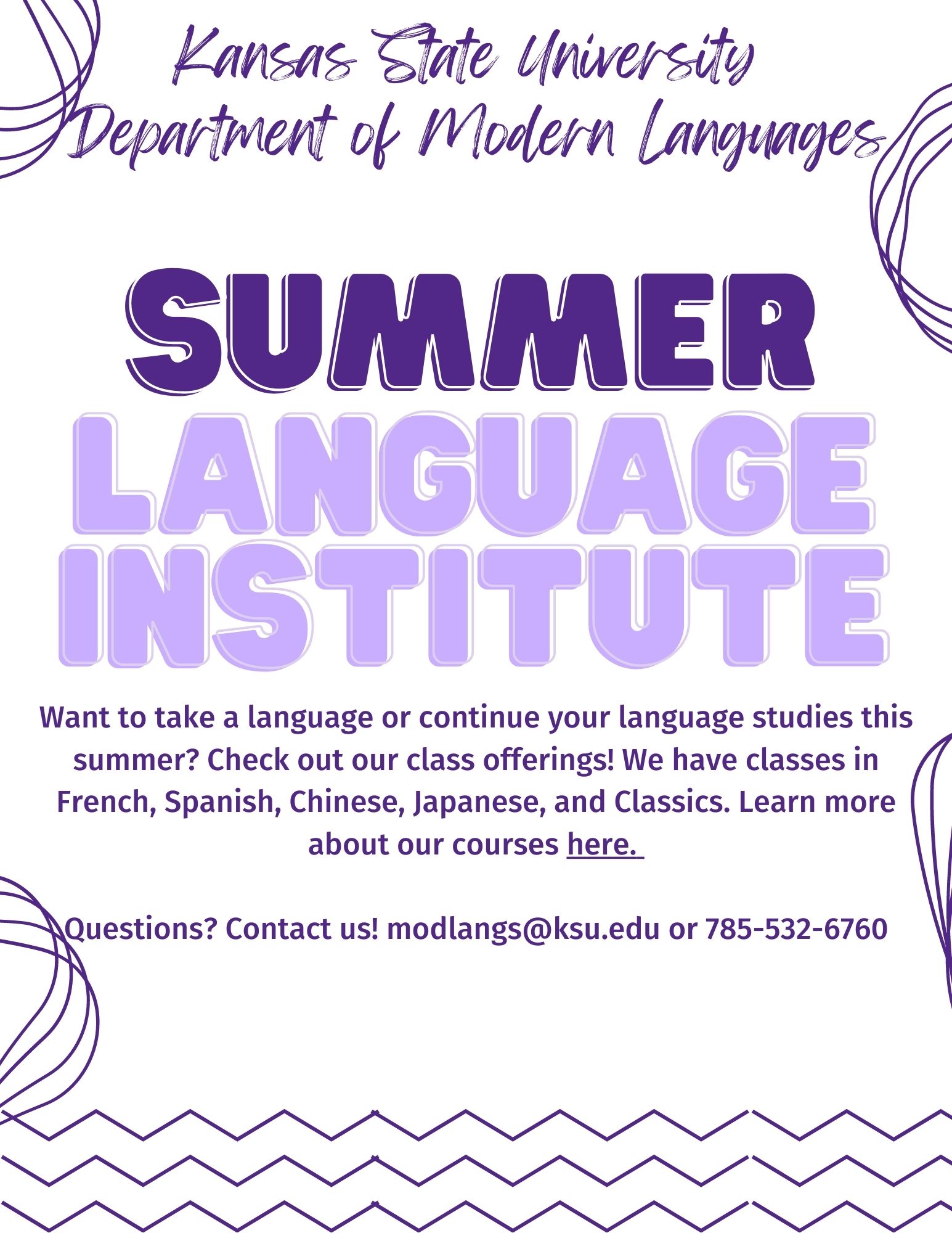 Want to start or continue your language studies? Check out our flyer to learn more about our Summer Language Institute! We offer a wide range of classes from beginning, intermediate, and advanced classes. Click here to see what we are offering for the summer!
Looking for a study space? Language Tutoring? Check out the KLC!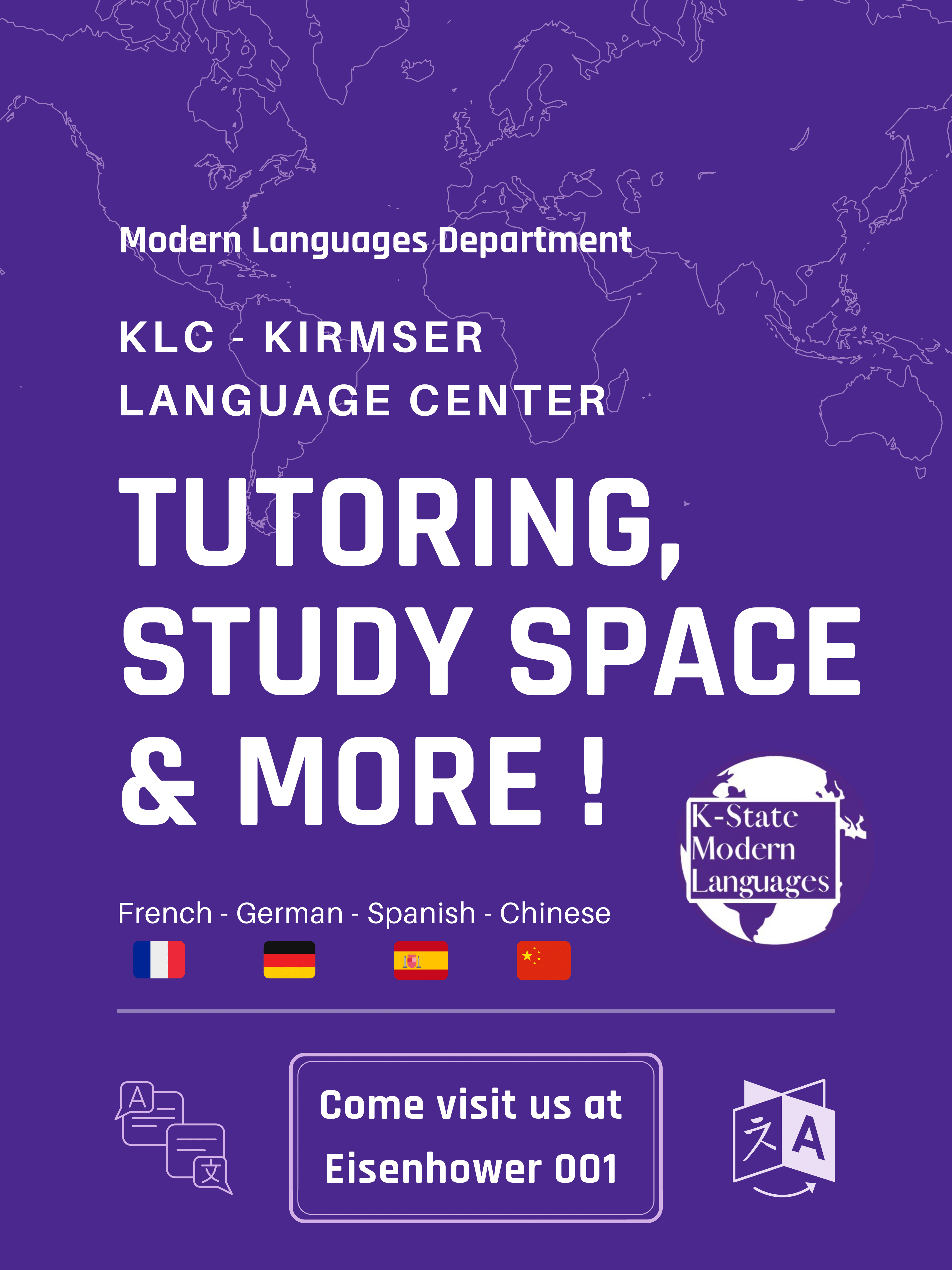 The KLC has re-opened this spring semester to serve as a study and workspace for students, and offers a variety of technology available for use and to check-out. The KLC also offers drop-in tutoring for all levels of Spanish, German, and French as well as for Chinese I & II. Stop by anytime in-between classes, or come to receive tutoring, or simply to study and hang out. We look forward to seeing you! Click here to see the KLC hours of operation.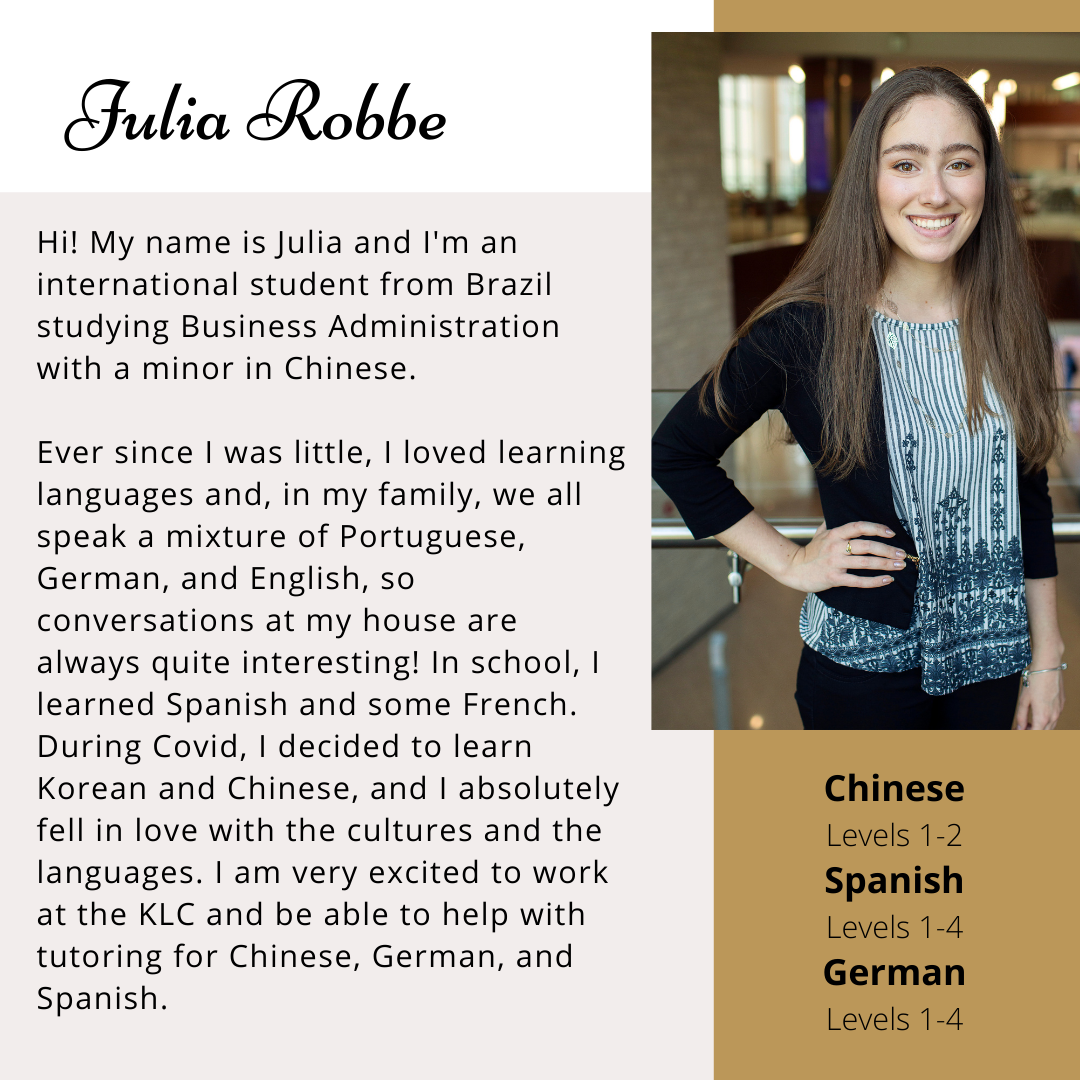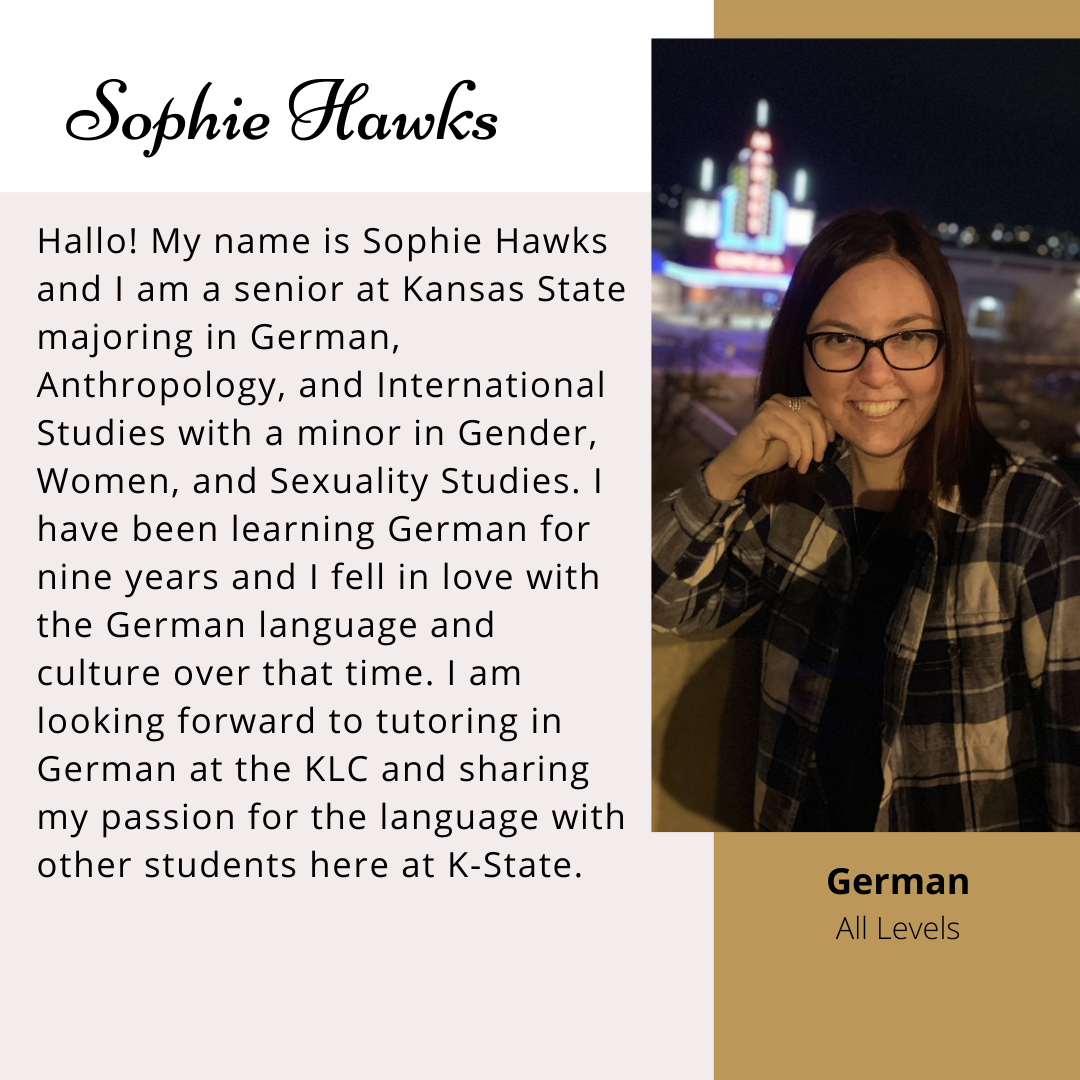 Check out their hours and what languages they tutor. Read more about them here!
More Culture Clip videos for you to check out!
If you want to watch the full interview or just pick a topic you like and watch a clip of Dr. Kanost discussing it, we've got both! Check out the series, and our other videos, on our YouTube channel HERE!