Welcome to K-State Modern Languages!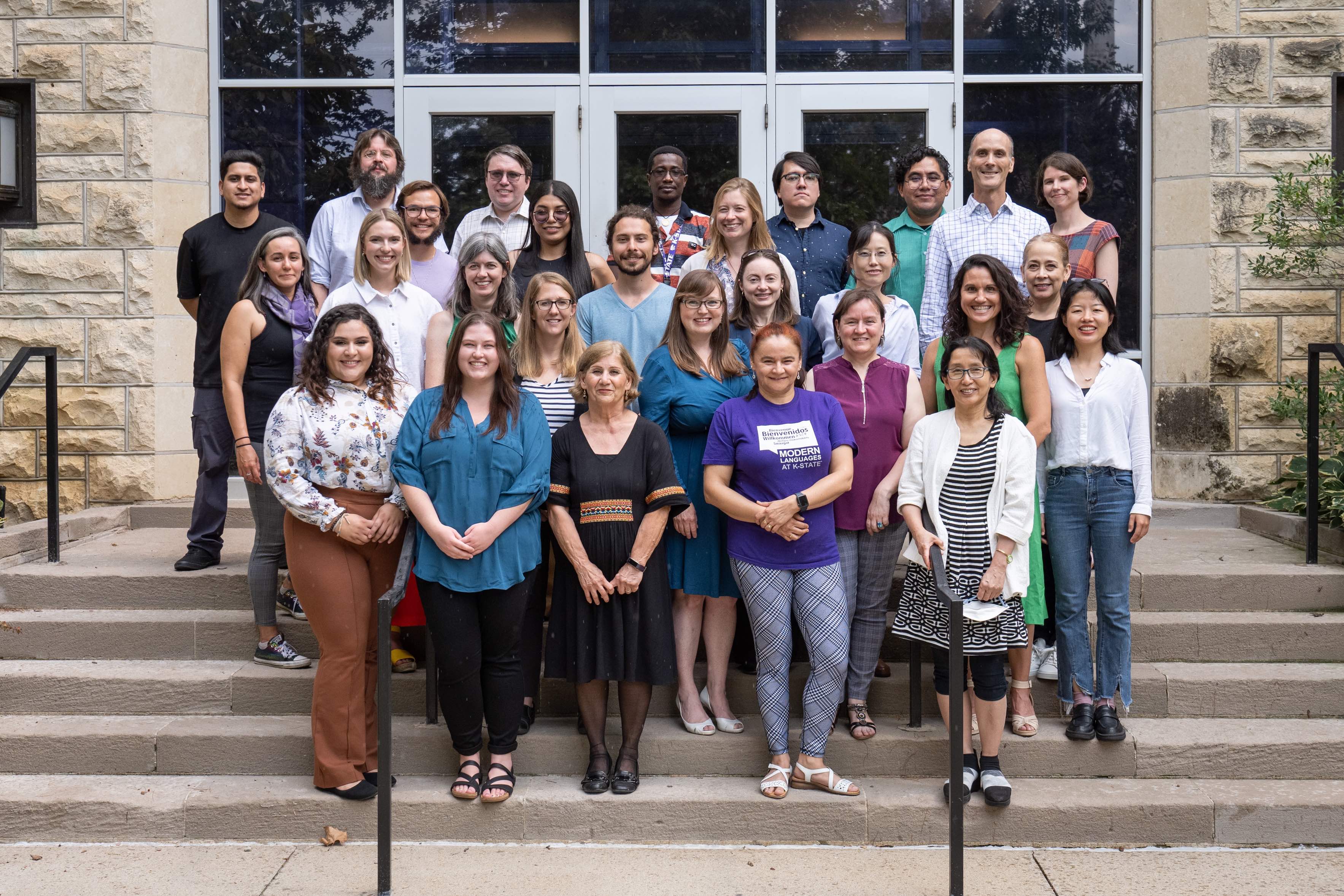 Our Faculty and Graduate Student Instructors (GTAs) are ready for the 2022-2023 adacemic year!
UPCOMING EVENTS
Ecology and Literature in Latin America Lecture in collaboration with Hale Library.
Hale Library and the Department of Modern Languages Present a lecture on Ecology and Literature in Latin America presented by Luis Felipe Gomez Lomeli. The lecture will be on Monday, September 26th at 4:00 PM in the Hemisphere room. Cookies and Coffee will be provided!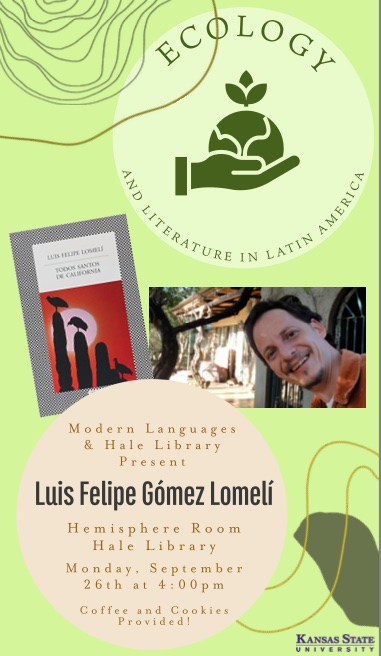 Interested in becoming a Modern Languages Ambassador? Join us for an information session!
Want to get involved in promoting Modern Languages? Join us for an information session about becoming an ambassador! The information session will be held on September 22nd, in EH 212 at 4:00 PM! Interested in applying? Check out the application here!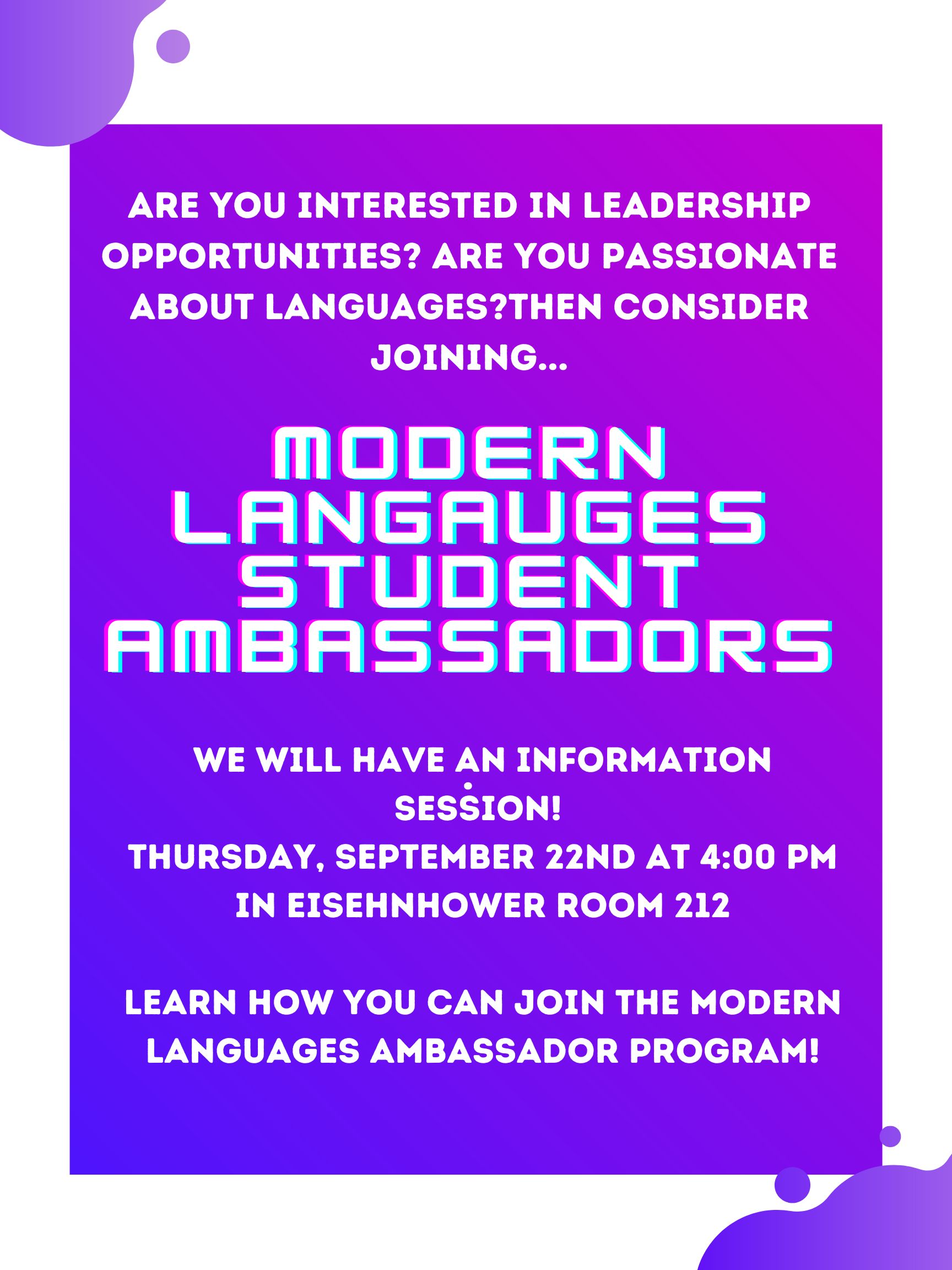 The KLC is Modern Languages' exclusive student learning space in 001 Eisenhower Hall. Stop by to study independently or with your classmates, visit during tutoring hours for your language, or simply stop in to see our facilities and meet our staff.
Silvan Plattner (German & French) - Silvan is the KLC manager for Fall 2022 and is a Graduate Student (MA) and instructor of German I-II.
Sophie Bond (French) - Sophie a French major; she will be tutoring in the lab on Tuesdays and Thursdays.
Jordan Kreps (Spanish) - Jordan is a Spanish and Life Sciences (Pre-Med) major; she will be tutoring in the lab on Wednesday mornings.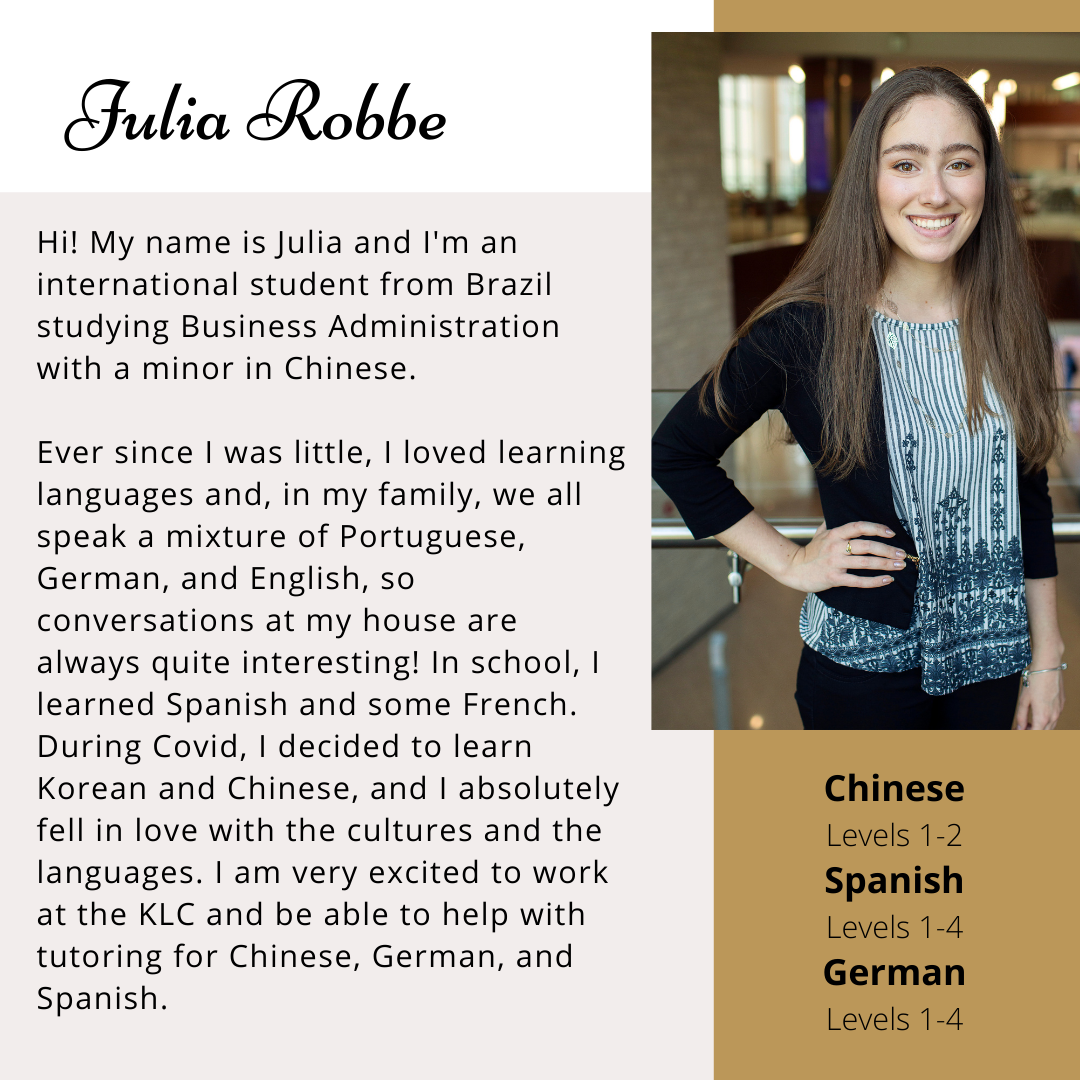 Check out their hours and what languages they tutor. Read more about them here!
Culture Clip videos!
If you want to watch a full interview or simply pick a topic you like and watch a clip of Dr. Kanost discussing it, we've got both! Check out the series, and our other videos, on our YouTube channel HERE!