May 2, 2022
Gain a competitive advantage by earning a GIS or GIScience certificate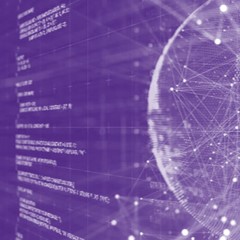 Kansas State University's geography and geospatial sciences department offers two unique certificate opportunities in geographic information systems, or GIS, and geographic information science, or GIScience. Coursework for the undergraduate certificate in GIS or graduate certificate in GIScience often fits within available electives for most majors. Earning a certificate helps document important knowledge and skills that help make student resumés stand out from the competition.
Graduates with expertise in GIS and GIScience enjoy excellent employment prospects and competitive salaries in a variety of career fields with duties including analyzing spatial data through mapping software, developing digital maps, designing and maintaining spatially enabled databases, writing programs and scripts to improve spatial analyses and developing custom software applications to deliver geographic services to users.
As one of the twenty fastest-growing occupations in the U.S. over the next decade, the U.S. Bureau of Labor Statistics forecasts 15% job growth for GIS professionals nationally and a 24% increase in the state of Kansas. With a median annual salary exceeding $65,000, GIS careers are highly dispersed across many job titles and fields, most of which are expected to see continued and significant job growth into the future or, as with the career geographer, comprise the necessary skills for today's most highly-ranked science jobs.
Students seeking more information about certificates should visit the department's website or contact Shawn Hutchinson in the geography and geospatial sciences department.