August 31, 2020
KSUnite Oct. 13: Classes will not be canceled
Submitted by Chuck Taber and Bryan Samuel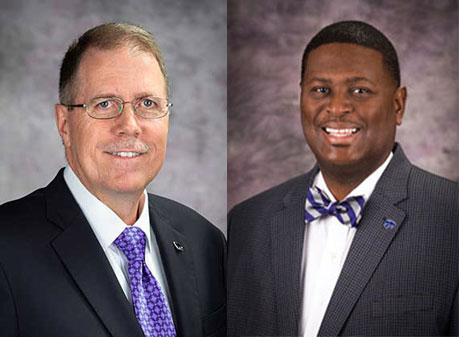 Dear K-Staters,
For the past three years, the university has canceled classes in order to accommodate students, faculty and staff who wanted to attend the events surrounding KSUnite. Given the unique circumstances created by the COVID-19 pandemic, KSUnite, scheduled for Tuesday, Oct. 13, will be an entirely virtual event. Most speakers will be either prerecorded or recorded live for future viewing at the convenience of all. Breakout sessions will be live but accessible remotely by all who can participate; they will not be recorded.
Because of the virtual and accessible format of the event, along with the already condensed nature of the fall semester and the significant number of classes that are online, we have decided not to cancel classes on Oct. 13. We will continue to encourage all students, faculty, staff and administrators to participate in virtual plenary and breakout sessions as they are able throughout the day, and to view those sessions online that have been recorded if they cannot attend live.
K-State's commitment to diversity and inclusion is more important now than ever before. We believe that KSUnite is not just a program that occurs once a year, but a theme for our learning and actions all throughout the year. The KSUnite365 initiative has begun and will highlight programs, events and activities from across the entire university. KSUnite Weekly provides updated information on events in the immediate future.
We appreciate all that you are doing for K-State. We encourage you to participate in KSUnite sessions on Oct. 13 as best you can, but also to seek out other diversity and inclusion events to extend your learning.
Sincerely,
Chuck Taber
Provost and executive vice president
Bryan Samuel
Chief diversity and inclusion officer