April 16, 2020
K-State Launch moves online; awards more than $20,000 to student entrepreneurs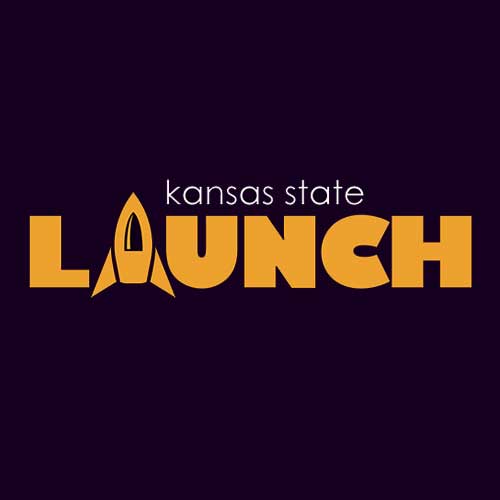 A Kansas State University competition has awarded 20 student business ideas with a total of $21,000 in prize money.
The K-State Launch competition gives students experience in the process of creating and pitching a business idea. The competition is organized by the Center for the Advancement of Entrepreneurship in the College of Business Administration and is open to all students and majors in the university.
This semester's competition was modified to an online format in response to the COVID-19 pandemic. In total, 279 students representing every college on campus entered the competition this semester by submitting a YouTube video pitching their business idea, which was used to narrow the field to 20 finalists.
"The results from this year's K-State Launch demonstrate the incredible entrepreneurial talent at K-State," said Chad Jackson, Jack Vanier director of entrepreneurship. "I'm especially proud of our student competitors this year who demonstrated key entrepreneurial skills like adaptability and perseverance in these challenging times."
In the end, all 20 businesses were awarded $1,000 scholarships and two businesses were awarded the "fan favorite," receiving a $500 scholarship for the two most liked videos. The competition was divided into two divisions, a Global Food Systems division and all other entries that met the eligibility requirements competed in the Open division.
Winning the Global Food Systems division were:
Barista Box — Levi Van Hoecke.
Critter Sitters — Elly Dahl and Cruz Escobedondo.
HeyChips — Grace Truelove and Xinran Chu.
Jamaica's Appetizing Food — Janique Burgher.
K-State Plate — Colton Miller, Eli Wietharn, Wendi Koehn and Shawn Carter.
Local Food Box — Colton Buessing, Joseph Govert, Drew Kramer and Jason Willbrant.
Made New Tailored for You — Lyndsie Schroeder.
SimpleGarden — Alicia Alonso, Dawson Aydogan, Joseph Hoskinson and Megan Wheeler.
Slush Bros — Sam Immenschuh.
Thayer Brothers Land & Cattle — Jackson Thayer.
Winning the Open division were:
Booz Cruise — Makenzie Moran, Jessica Haas, Mason Jackson and Kerina Vander Dussen.
Crazy Horse Outfitters — Chase Fisher and Nicki Kirchhoff.
CUTZ — Emilee Cotter and Dalton Shields.
The Dog Detailer — Blake Plattner.
Dorm Decorators — Morgan Kaiser, Alyssa Keller and Talia Ramsey.
Evergreen — Nolen Wright.
Global Game Land — Yslam Akmyra.
JourneyGPS — Morgan Meadows.
Meek Money Guidance — Thomas Meek.
Tiny Homes Community — Emmett Keene.
The fan favorites were Made New Tailored for You by Lyndsie Schroeder and CUTZ by Emilee Cotter and Dalton Shields.