Kansas History: Journal of the Central Plains
Current Issue

Autumn 2022


Current Issue Contents

(Click to Enlarge)

Kansas History: A Journal of the Central Plains is a collaboration of the Kansas Historical Foundation (Kansas State Historical Society, Inc.) and the Department of History at Kansas State University.
This scholarly journal, recipient of awards from the Western History Association and the American Association for State and Local History, publishes new research on Kansas and western history and offers well-illustrated articles that appeal to both the serious student and the general reader. To contact the editorial offices at Kansas State University, email khjournal@ksu.edu or call (785) 532-0375 (due to COVID-19, please contact us via email instead of by phone).
Editorial Staff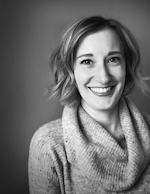 Editor Kristen Epps is an Associate Professor of History at Kansas State University. She specializes in the history of slavery, the sectional conflict, and the Civil War in the West. Her first book, Slavery on the Periphery: The Kansas-Missouri Border in the Antebellum and Civil War Eras, was published in 2016 by the University of Georgia Press as part of the Early American Places series. She has taught at the University of Central Arkansas, Colorado State University-Pueblo, and the University of Kansas. She has also held positions at the Kansas Historical Society, The Journal of the Civil War Era, and the Omohundro Institute of Early American History and Culture. Her email is kkepps@ksu.edu.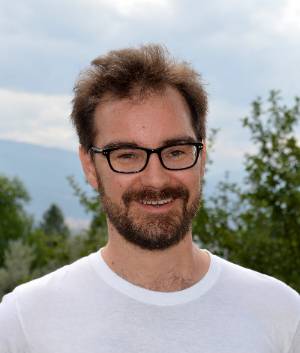 Associate Editor Eric Brandom is a Visiting Assistant Professor of History at Kansas State University. He wears multiple hats. He joined the department in 2013, having earned his Ph.D. at Duke University in 2012, and has taught Caribbean as well as European and ancient Roman history. His research is in modern European intellectual history, particularly of political and social thought, especially in France. Recent publications include a book chapter on Aimé Césaire, articles in History of Political Thought and French Historical Studies, and as co-author Georges Sorel's "Study on Vico": Translation, Edition, and Introduction (Brill, 2019). His email is ebrandom@ksu.edu.
Book Review Editor Kelly Erby is an Associate Professor of History at Washburn University where she teaches classes in revolutionary and early nineteenth-century American and gender history. She is the author of Restaurant Republic: The Rise of Public Dining in Boston (2016). She received her Ph.D. from Emory University.
Student Editorial Assistants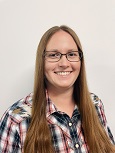 September Gering is a PhD student in the history department of Kansas State University. She studies U.S. foreign policy and national security with a focus on American imperialism. Her background is in history, classics, and archeology with work at museums, research centers, and archaeological sites in Europe, Canada, and her native South Dakota. Her email is sgering@ksu.edu.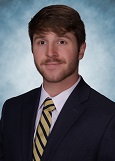 Jacob Brown is a student in the Department of History at Kansas State University. Born and raised in Kansas City, Missouri, Jacob is a third year Wildcat and heavily involved on campus. With a passion and focus on Native American and First Nations history, Jacob brings U.S. history expertise to the editorial team. His email is brownjacob5733@ksu.edu.
Instructions to Authors
Articles submitted to Kansas History must make a persuasive historical argument that appears early in the article, based on careful use of both primary and secondary sources. Some attention should be paid to previous academic scholarship on the topic (i.e. historiography), although an extensive historiographical analysis is not needed. There should be a balance between summary and analysis. Articles should follow a logical organization (including both intra- and inter-paragraph organization) with clear topic sentences. Writing should be straightforward and concise. The content should total about 7,500-8,000 words, not including endnotes. Kansas History follows the Chicago Manual of Style, 17th edition.
Manuscripts are peer-reviewed anonymously by scholars who determine their suitability for publication based on originality, quality of research, significance, and presentation, among other factors. We do not consider previously published articles or manuscripts under consideration for publication elsewhere. Potential authors also should consult the journal's editorial policy and style sheet, which is available here. Manuscripts may be submitted for consideration (as a .doc or .docx file) to khjournal@ksu.edu.
Book Reviewer Information
Kansas History: A Journal of the Central Plains welcomes hearing from scholars interested in writing book reviews. Please fill out the form below and e-mail it to khjournal@ksu.edu, or our book review editor, at kelly.erby@washburn.edu. Or you may print it and mail to:
Professor Kelly Erby
Kansas History: A Journal of the Central Plains
History Department
Kansas State University
201 Calvin Hall
802 Mid-Campus Drive S
Manhattan, KS 66506-1002
The History of the Journal
Kansas History continues the Kansas Historical Society's long tradition of quality publications dating to the late nineteenth century. Beginning with the Transactions of the Kansas State Historical Society (later known as the Kansas Historical Collections), launched within five years of the Society's 1875 founding by the Kansas Editors' and Publishers' Association, a regular publication was central to the mission of the KSHS. The Collections were published annually until 1931, when the Society introduced a brand-new quarterly, the Kansas Historical Quarterly, a worthy successor and venue for much of the best in Kansas scholarship until 1977. The long legacy continues today in the pages of Kansas History: A Journal of the Central Plains.
In 2010, longtime editor Virgil Dean, Bonnie Lynn-Sherow, then-director of Kansas State's Chapman Center for Rural Studies, and Professor of Kansas History James Sherow (now emeritus) started a conversation over lunch to discuss the potential benefits of moving the editorial offices of the journal from the Kansas Historical Society to the Center. Although the KSHS's extensive collections made fact-checking and image selection easy, it was difficult to engage graduate student editor/interns in the process of making the journal.
The solution was to move the editorial work of the journal to K-State, where graduate student editors could learn the art and craft of publication, while maintaining the services of associate editor Melissa Tubbs Loya, who oversaw editing and production at the Historical Society. With financial support from Mr. Mark Chapman to pay a consulting editor and an equal commitment from K-State's Provost, April Mason, to hire two graduate editorial assistants, all the pieces for a move were finally in place. The Kansas Historical Foundation board approved the move in December 2011, and the Historical Society also gave its approval that same month. The first issue jointly sponsored by the Kansas Historical Foundation and the Chapman Center for Rural Studies was released in April 2012.
In late 2013, a new set of circumstances made more change necessary. As a result, the Kansas State editorial office of the journal officially moved to the Department of History, and as of the spring 2014 issue, Kansas State manages all of the journal's editorial activities in Manhattan. The Foundation continues as publisher, but the university is responsible for each stage of production, from manuscript selection to printing.
To learn more about the journal (subscribe or submit an article for consideration) please visit the journal website at: http://www.kshs.org/p/kansas-history/12443.