Alumni
We love when our graduates and friends stay in touch, so please fill out the form below!
You can now also donate to the History Department online.
Want to contribute to the next newsletter? Email Melissa Janulis at hoffice@ksu.edu with your news stories, alumni updates and/or faculty accomplishments.
Friends of History listserv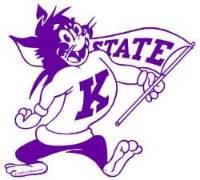 Are you a KSU History alumnus? Do you want to stay up-to-date with the most current activities in the Department of History? Join the Friends of History listserv to get updates on academic presentations, public announcements and the History e-newsletter. Join today by emailing Melissa Janulis at hoffice@ksu.edu.