Current Graduate Students
Below is a compilation of our current Graduate Students in History, including short biographies, CV's and contact information. Graduate students are listed in alphabetical order by last name. A full list of graduate students is linked at the bottom of the page.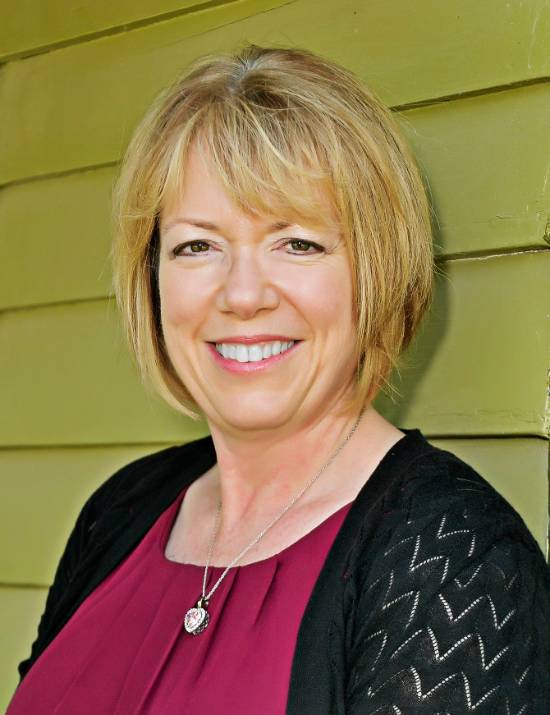 Krysti Carlson-Goering is a Doctoral Candidate in History, with particular emphases in United States History, Gender & Labor History, History of Science and Technology, Women & Technology, Mass Media History. View her full CV.
Email: krystic@ksu.edu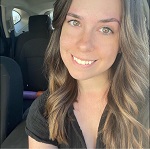 Lisa Caitlin Highsmith is a Doctoral Candidate at Kansas State University who studies the commercialization of death in nineteenth-century America, Spiritualism, and the role of print media in the emerging funeral industry. Additionally, Ms. Highsmith is the Director of Programs and Education for the Geary County Historical Society and Museums. Previous degrees include an M.A. in Physical Anthropology from Texas Tech University, where she studied degenerative joint disease in skeletons from the St. Nicholas Cemetery in Limassol, Cyprus (2015), and a B.A. in History from Angelo State University (2012). View her full CV.
Email: lchighsm@ksu.edu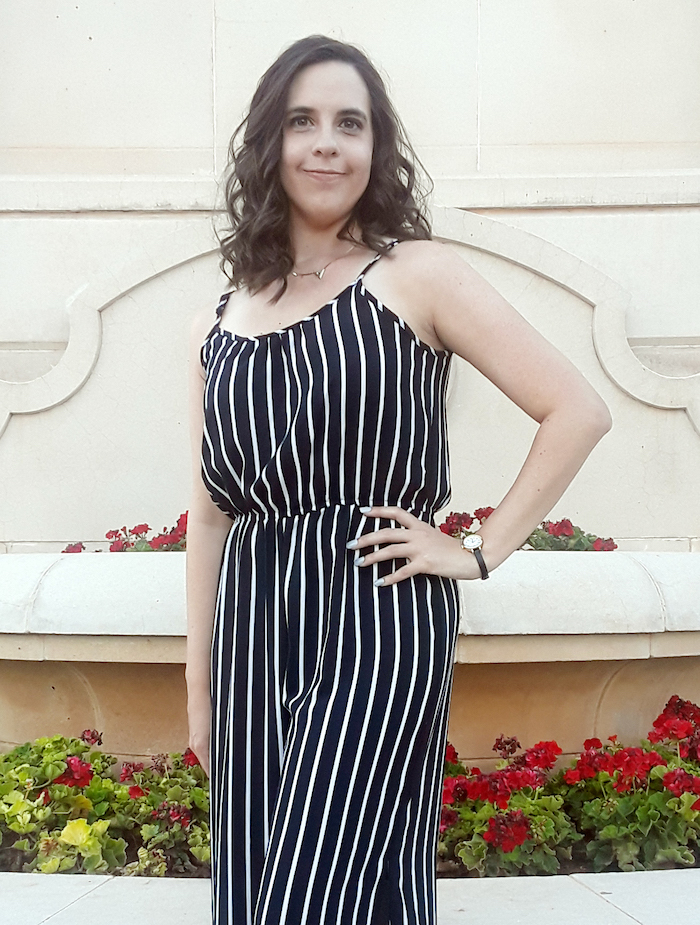 Melanie Highsmith is a doctoral student at Kansas State University who studies 19th century conceptions of health and wellness, and construction of asylums. Ms. Highsmith is currently a Graduate Teaching Assistant who teaches US History to 1877. Previous degrees include two M.A. degrees from Texas Tech University in History (2018) and Physical Anthropology (2015) as well as a B.A. in History from Angelo State University (2012). Theses over power dynamics at St. Elizabeths Hospital and forensic analysis of heavy bladed tool marks provide an interdisciplinary background to draw from. Former work experiences include time as a Biological Science Aid for the USDA and a Dermestid Colony Operator. Her research interests include: Illness and Medicine, Social Deviancy, and Asylum Construction. View her full CV.
Email: mhighsmi@ksu.edu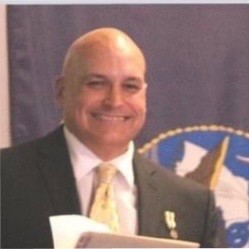 Scott E. McIntosh is a doctoral student at Kansas State University researching Soviet policy regarding the Vietnam War, 1954-1968. Additionally, Mr. McIntosh sits on the Exhibits Committee at the Museum of World Treasures in Wichita and the Editorial Board at The Air Commando Journal. Before pursuing a terminal degree, he headed the Business and Strategic Intelligence curriculum at Newman University (Wichita) and retired as a Foreign Area Officer (Russia/Eurasia) from the United States Air Force. Previous degrees include an M.A. in International Relations and National Security Studies from Naval Postgraduate School (2004), where he studied Russian urban warfare in Chechnya, as well as B.A.s in Russian and East European Studies and Slavic Languages and Literatures from the University of Kansas (1993). View his full CV.
Email: snsmcintosh@ksu.edu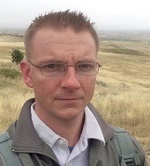 Bryant Macfarlane is a doctoral student researching the co-creation of military society and vertical flight technology. Prior to coming to Kansas State, he completed his MA in History at Southern New Hampshire University in 2019, BA in History at Thomas Edison State University in 2015. He is a Graduate Teaching Assistant in the Department of History with experience in instructing courses in the History of Technology, American History, Race and US Foreign Relations, and the Vietnam War. View his full CV.
Email: bmacf002@ksu.edu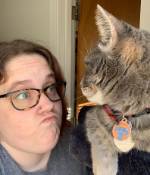 Hannah Palsa is a PhD student at Kansas State University. Prior to coming to Kansas State, she received her MA in History from Northern Illinois University and her BA in History from Purdue University in 2014. Her research is focused on Dogs for Defense Inc., which formed during World War II by civilian dog fanciers. The organization convinced civilians to enlist their pet dogs for the war effort. Using the lenses of moral obligation, and patriotism, she examines why dog owners participated in Dogs for Defense Inc. by donating their animals, even if they did not want too, or helped by raising money for the War Dog Fund. Her focus on social and cultural examination of Dogs for Defense Inc. honors the sacrifices made by dog owners, adults and children alike, who willingly donated their animals to the war effort. She is owned by a very, very, spoiled cat named Smokey. View her full CV.
Email: hepalsa@ksu.edu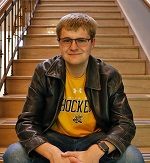 Damon Penner is currently a Master's student at Kansas State Univeristy. He graduated in December of 2020 with a Bachelor of Arts in History from Wichita State Univeristy. Throughout his collegiate career Damon has interned at many Kansas museums, including the Kansas Cosmosphere and Space Center, Harvey County Historic Museum and Archives, and the Fort Riley museums, has been selected to accompany an archeological expedition sponsored by Wichita State Univeristy, and presented one of his papers, Project Gemini: Turning "When" Into "Now", at a conference. A lifelong Kansan hailing from Newton, Kansas, his graduate research being conducted at Kansas State focuses in the area of Nineteenth Century American Military History, primarily the Mexican-American War and American Civil War actions west of the Mississippi River. View his full CV.
Email: dcpenner@ksu.edu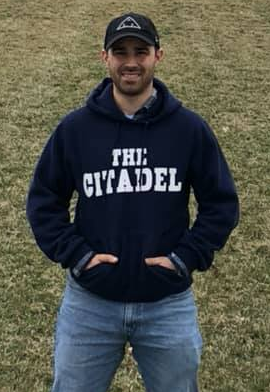 Michael Santana is a doctoral student at Kansas State University whose research focus is US and Spanish counterinsurgency and military action in the Greater Caribbean Basin during the late nineteenth and early twentieth centuries. Originally from Miami, FL, he attended the Citadel Military College of South Carolina, earning B.A. in History and Spanish. After graduating in 2015, he returned home, and earned his M.A. in History from Florida International University while teaching full time at a local middle school. Currently serving as a graduate teaching assistant, his coursework is focusing on the social and cultural makeup of the United States and Latin America, and the interplay between hegemonic powers and smaller states. View his full CV.
Email: msantana15@ksu.edu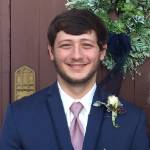 Paxton Stover is a doctoral student and graduate teaching assistant at Kansas State University, where his research focuses on US Military History and US-Asian relations in the 20th Century. Originally from Springdale, Arkansas, he graduated from the University of Arkansas in 2019 with a BA in history, and the University of Central Missouri with a MA in history in 2021. View his full CV.
Email: plstover@ksu.edu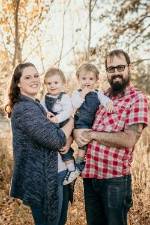 Zane A. Whitney Jr. is a PhD student at Kansas State University. He holds a MA in World War II Studies from Arizona State University and a BA in History also from ASU. His last time on a college campus was 2010 when he graduated with a BFA in Performance from Stephen F. Austin State University. He is a military historian focusing on a unique commando unit of the Second World War. He is also interested in the history of memory, particularly to how nations commemorate WWII. He lives in Manhattan with his wife and twin sons. View his full CV.
Email: zwhitney@ksu.edu
See a full listing of our Graduate Students.