In Memoriam
The Department of History is very saddened to share that our friend and colleague Professor Al Hamscher passed away on June 6, 2019 after a short battle with cancer. A native of Philadelphia, Professor Hamscher had been a member of the History Department since 1972. Over the course of his career, he established an international reputation as a specialist of French 17th century. In 2008, he was named the inaugural Kenneth S. Davis Chair of History in recognition of his exemplary teaching and overall impressive record of professional accomplishments. In recent years he was named Honorary Sergeant of the US Army and in 2019 chosen as a Friend of the 97th M.P. Battalion. Private services were held with burial in the Sunrise Cemetery in Manhattan. Memorial contributions in Professor Hamscher's memory may be made to either the T. Russell Reitz Animal Shelter (https://cityofmhk.com/288/Adopt-a-Pet) or the Kansas State University Foundation for the Florence Hamscher Fund (https://www.k-state.edu/history/alumni/donations.html).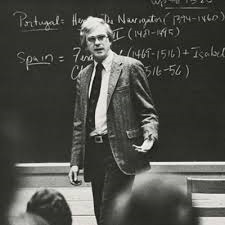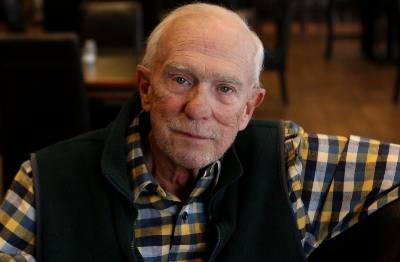 (updated June 2020)
___________________________________________________________________
With great sadness, the History Department regrets to share that our longtime colleague, friend, and mentor Bob Linder passed away Sunday, April 4, 2021. The news came via a post from the Evangelical History Association and word from one of his former students (https://www.facebook.com/evangelicalhistoryassociation).
A note from Michael Krysko, Department Chair from 2015-2021: "Bob was a pillar of our program, especially its religious history emphasis, for 53 years before his retirement in 2018. I appreciated that a scholar of his stature was especially supportive and encouraging to me when I joined the faculty in 2006. Although, as many of you know, he was deeply displeased by the move from Eisenhower Hall to Calvin Hall. With that move imminent, he sent me a good natured note threatening that if he was made to move out of Eisenhower Hall, he'd come back in the afterlife and "haunt you all for the next 20 years." I look forward to him keeping that promise."
Respect calls were made at the Yorgensen-Meloan-Londeen Funeral Home on Sunday, April 11 from noon-5pm. You can read the obituary published by the funeral home HERE.
Memorial contributions may be made to the Kansas State University Foundation Robert D. Linder History Scholarship. Contribute online today or learn more about the Linder Scholarship HERE. Or, send a check directly. We thank you for your contribution to the future of our History students in Dr. Linder's memory.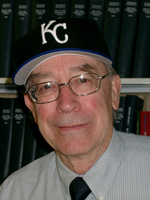 (Updated May 2021)