Space Food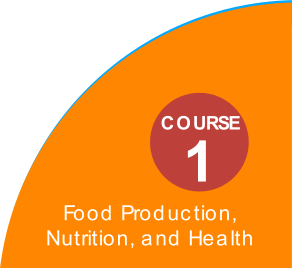 Essential Question
How do we make food safe for a long period of time and still maintain sufficient nutrient levels?
Engagement Scenario
One of the limits to exploring deep into space is the amount of time it would take. It takes nine months to get to Mars, one of the closest destinations. In that time, fresh food would spoil but astronauts require healthy food for the entire trip and the return mission. You are a (food scientist or nutritionist make half of project scenarios for each and distribute randomly) with the ______ Food Company and you and your team have been asked to develop and propose preserved foods for the astronauts. The food selection team at NASA will choose some of the presented foods to be included in the meals for their Mars mission program.
With your team, you will research methods of food preservation, healthful foods for long journeys, and typical food preferences of NASA astronauts. Your team will research the preservation technique you choose in detail including the role it plays in a healthy diet, its history, and the anticipated nutritional changes to the source food. This research will be included in your final presentation and written report.
You will test two hypotheses - one about the nutrient content and one for the sensory evaluation – and develop a third – shelf life – based on your research that can be tested later in the semester. After reading informational texts on nutritional value and food preservation and participating in enabling learning activities intended to assist you in designing, creating, and testing a long-term food preservation product, write a design brief in which you discuss the merits of your food product and evaluate its potential use for astronauts. Be sure to support your position with evidence from the texts and from participation in enabling learning activities.
You will present your product to food scientists or nutritionists who will decide which product(s) will be sold to NASA. You will deliver an oral presentation that covers the content of your written report and includes the opportunity for your audience to taste your product.
Course 1 Unit 4 Complete Curriculum
Appendices
| | | | | |
| --- | --- | --- | --- | --- |
| Day 1 | Day 2 | Day 3 | Day 4 | Day 5 |
| | | | | None |
| Day 6 | Day 7 | Day 8 | Day 9 | Day 10 |
| | None | None | | None |
| Day 11 | Day 12 | Day 13 | Day 14 | Day 15 |
| | None | None | | |
| Day 16 | Day 17 | Day 18 | Day 19 | Day 20 |
| | | None | None | |
Videos
Additional Resources
Day 3 - Tasting Astronaut Food Inside NASA's Space Food Systems Laboratory