First-generation Initiatives
The Office of First-generation Students is proud to be part of the following initiatives geared toward first-generation student success.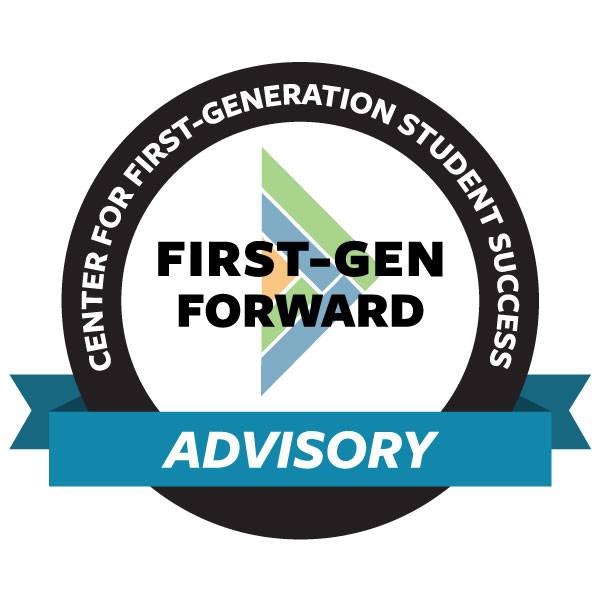 K-State Receives First-gen Forward Designation;
National Honor for Commitment to First-generation Student Success
The Center for First-generation Student Success, an initiative of NASPA – Student Affairs Administrators in Higher Education and The Suder Foundation, recently announced their inaugural cohort of First-gen Forward Institutions. The First-gen Forward designation recognizes higher education institutions who have demonstrated a commitment to improving experiences and advancing outcomes of first-generation college students. Selected institutions receive professional development, community-building experiences, and a first look at the Center's research and resources.
K-State will serve in an advisory role as a First-gen Forward leading institution to eight institutions in the midwest to facilitate their advancement of first-generation student success in their respective campuses.
Institutions advised in the First-gen Forward Midwest Regional Community are:
Doane University
University of Iowa
University of Kansas
University of Memphis
University of Nebraska - Lincoln
University of Nebraska - Omaha
Washburn University
Wichita State University
NASPA's Center for First-generation Student Success seeks to expand evidence-based practices, professional development, and knowledge creation for the higher education community to advance the success of first-generation students
Higher Learning Commission Quality Initiative: The Higher Learning Commission (HLC) is a regional accreditation agency that accredits degree-granting colleges and universities. Kansas State University's goal for the next accreditation cycle is to increases the recruitment, retention and graduation rates of first-generation students. Learn more about K-State's work for the HLC Quality Initiative.
NACADA First Generation College Student Advising Community: Join a community of academic advisors to learn about best practices in advising first-generation students and engage in conversations related to the first-generation student experience.
K-State's First-generation Data: Find information on the most current University's first generation student data from the Office of Planning and Analysis Dashboard.