Remember to check k-state.edu/COVID-19 for updates and answers to frequently asked questions.
We are here for you!
The staff of the Office of First-generation Students is available at our new location in Holtz Hall 101 as well as remotely. You may email us at rpaz@ksu.edu or firstgen@ksu.edu with a question or if you would like to set up a time to meet. We are happy to meet you at the First-gen Lounge observing social distancing practices. Please let us know how we can support you!
---
Invest in first-generation student success.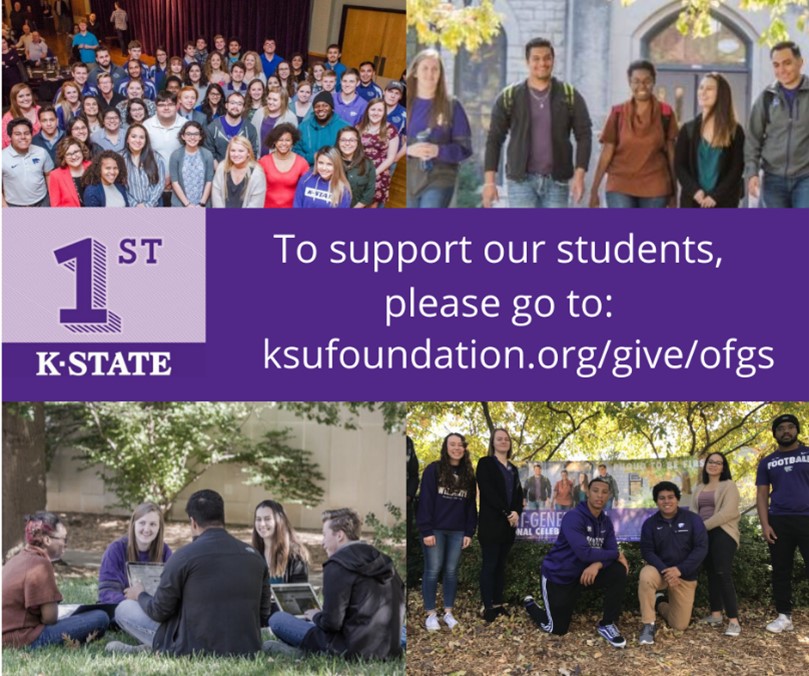 Sixty five percent of first-generation students use financial aid during their first-year, versus 49% of continuing generation students. Financial assistance is a key factor in improving first-generation students' graduation rates – our goal is to support first-generation students in completing their degrees and graduating! Join us and #investinfirstgen as we campaign to raise support for the next first-generation Wildcats!
Financial support for first-generation students is critical to their success. Learn how you can support first-generation students through the K-State Foundation.
Or support us directly through your phone by scanning the QR code below!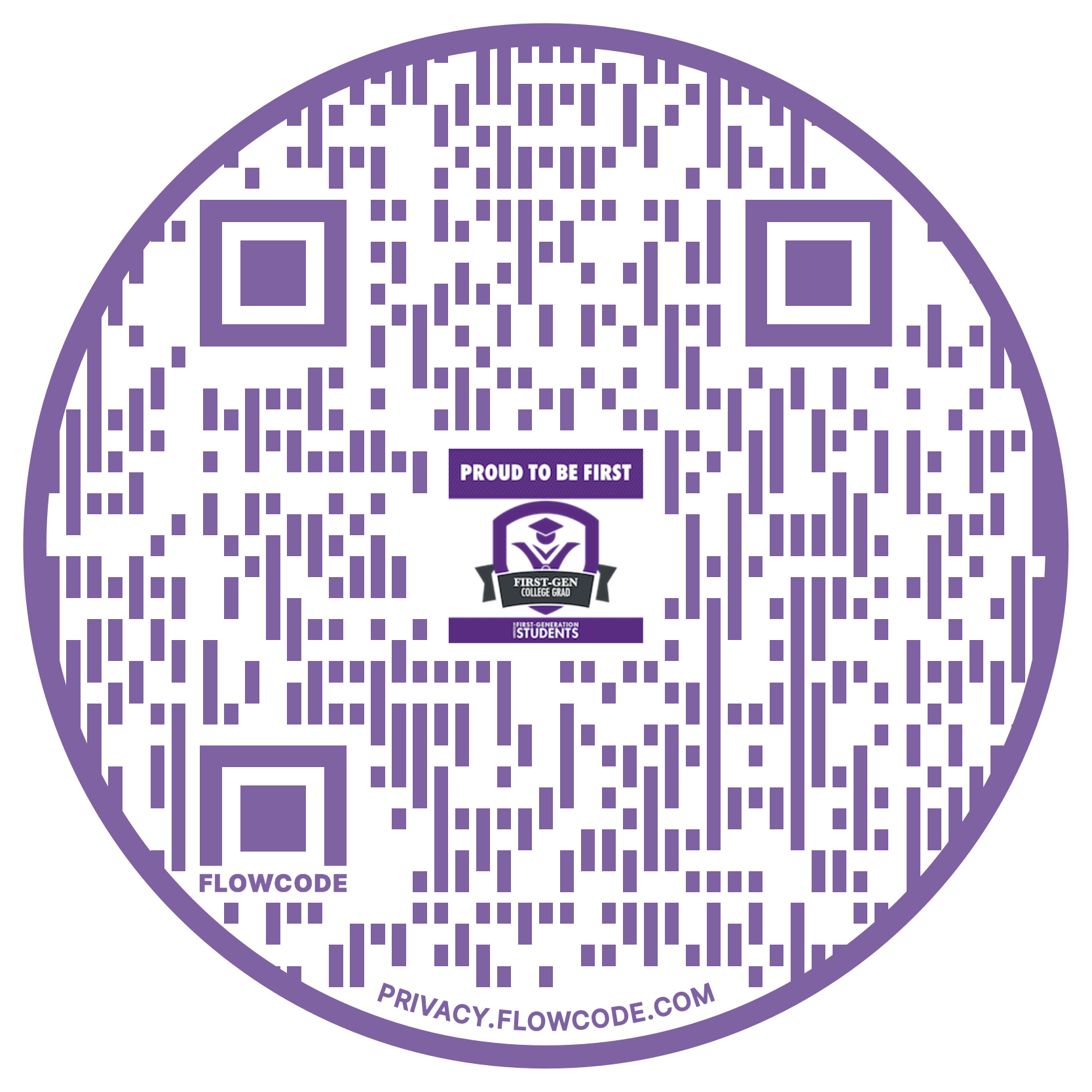 Congratulations First-generation May and Summer 2021 Graduates!
---
The Front Line of Success
The Office of First-generation Students supports students whose neither parent or guardian completed a four-year college degree by connecting them to campus resources, coordinating efforts across the university to serve them and fostering a first-generation community.
Financial Aid:
FAFSA information: Follow this link to go to K-State's Office of Student Financial Assistance webpage. There you will find videos from the Federal Student Aid YouTube page that cover how to fill out the FAFSA to what to do next. Check out all the important information about the FAFSA on this webpage.
Scholarship and financial aid process: Follow this link to see a step-by-step guide on how to obtain aid, and keep the important dates in mind
---
Instructions to fill out the FAFSA in Spanish, instrucciones para llenar el formulario de FAFSA en español: