National First-gen Student Celebration Day
Each November, colleges across the nation celebrate the success of first-gen students. Look for various activities throughout the day that celebrate first-generation students!
2020 Events and Photos
K-State Celebrates National First-generation Week November 6th-12th.
Participate all week with a virtual background!
Instructions for setting virtual background
Friday, Nov. 6: Virtual First-Generation College Celebration in partnership with NASPA's Center for First-generation Student Success. Hear a panel discussion about the history of the first-generation student definition, utilizing an asset-based lens. Registration via Qualtrics here. We will send you an email with the zoom address the day before the event. Time: 1:00pm - 2:30 pm
Saturday, Nov. 7: First-generation Student Athletes recognition at football game, K-State vs. Oklahoma State, Bill Snyder Family Stadium, time TBA.
Sunday, Nov. 8: National First-generation Student Day, join us via Instagram @K-StateOFGS #FirstgenForward #CelebrateFirstGen
Monday, Nov. 9: Tie-dye and decorate masks: 10:00 am to 2:00 pm. Bosco Plaza. Masks and supplies provided. Social distancing practices enforced.
Monday, Nov. 9 & 10: 11:00 am to 1:00 pm. Stop by the Union in front of the food court to pick up your "Proud to be first" t-shirt!
Monday, Nov. 9 & 10: Breaking Barriers: First-gens in Tech 2020. Register here.
Tuesday, Nov. 10: Join us for a Mini Wildcat Dialogue: Unpacking our First-generation Student and Military Student Identities. 2:30 to 3:30 pm. During this interactive session, a panel of first-generation students, traditional and non-traditional, will talk about their intersecting identities and will share their first-generation experiences at the university. Audience will have the opportunity to participate by asking questions and sharing their own stories.
Register here. We will send you an email with the zoom address the day before the event.
Wednesday, Nov. 11: "Engaging and Supporting First-generation Students" in partnership with K-State First and the Teaching and Learning Center. Time: 12:00 to 1:00 pm. Presenters: Dr. Greg Eiselein, Kiley Moody, Rebeca Paz. Register here.
Thursday, Nov. 12: Wildcat Experience Sessions for first-generation prospective students and their families. Please register here. 4:00 pm. English session, 7:00 pm: Spanish session
Thank you to the following departments for your collaboration and generous support: Academic Achievement Center, College of Agriculture, College of Business, College of Health and Human Sciences, Department of Athletics, Department of Diversity and Multicultural Affairs and Division of Biology.
2019 Photos
National First-generation Student Celebration was a week long event for 2019. Many events were held such as webinars discussing first-generation student barriers, an art competition, a large 1 party that included music, food, and tabling. We even had a photo booth! The success of this week long event would not have been possible without the help of all of the support around campus!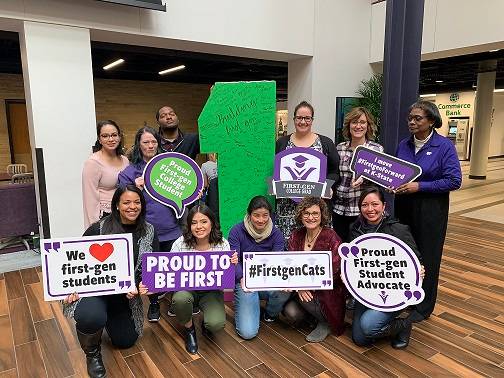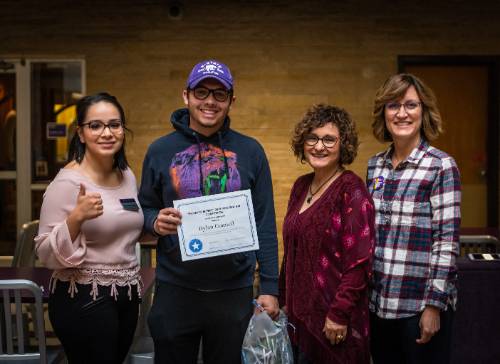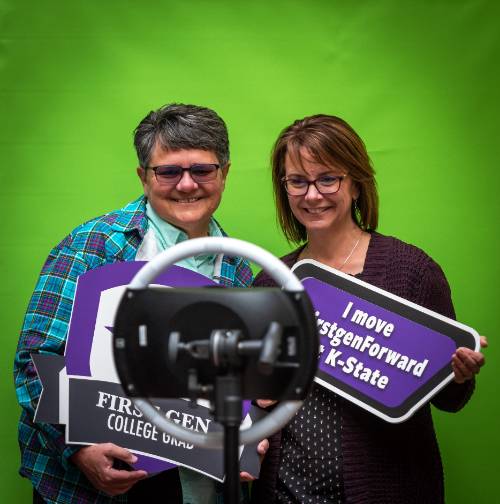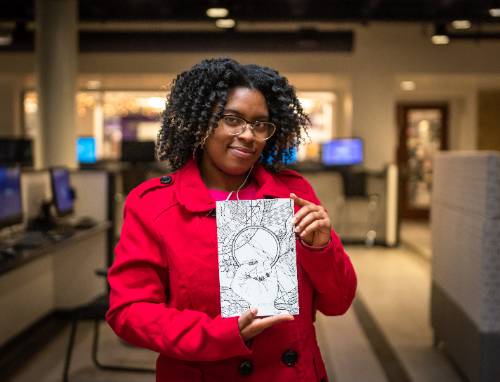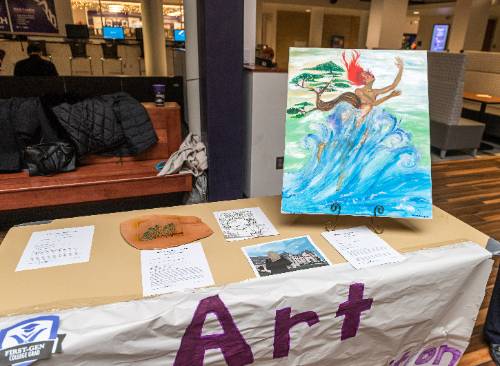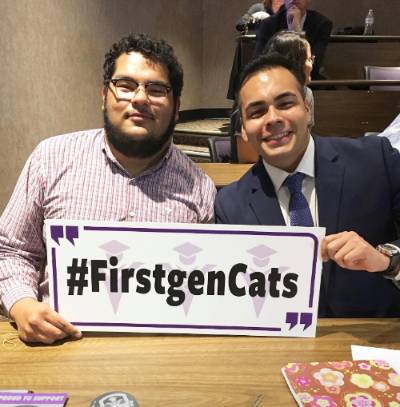 2018 Photos
Students from the First-generation Student Organization (FGSO) created this "Big Green 1" with the theme of Building First-gen. The 1 traveled around to different areas for first-gen students to sign, and landed in the Student Union for the National First-gen Student Celebration Day on November 8th!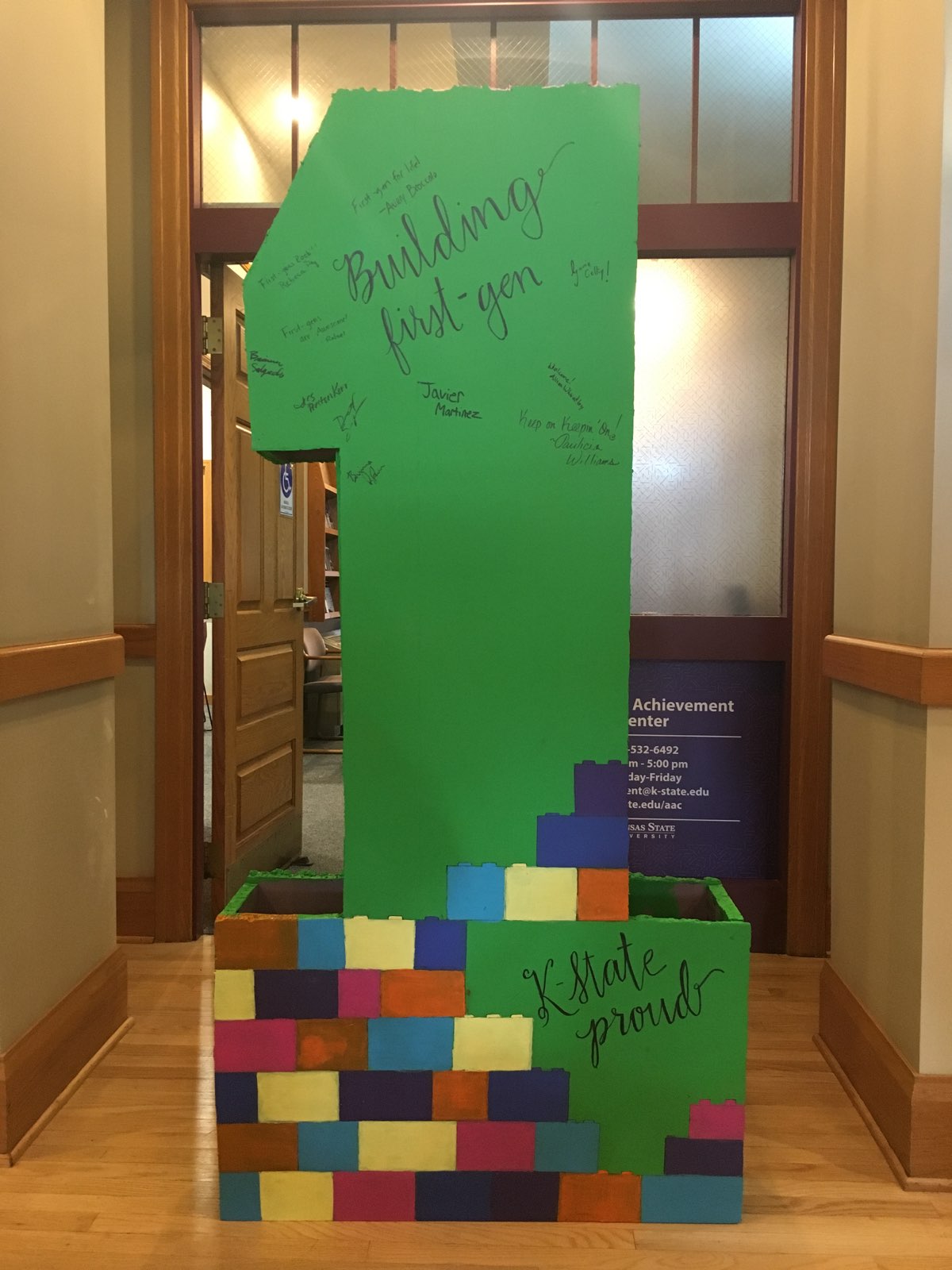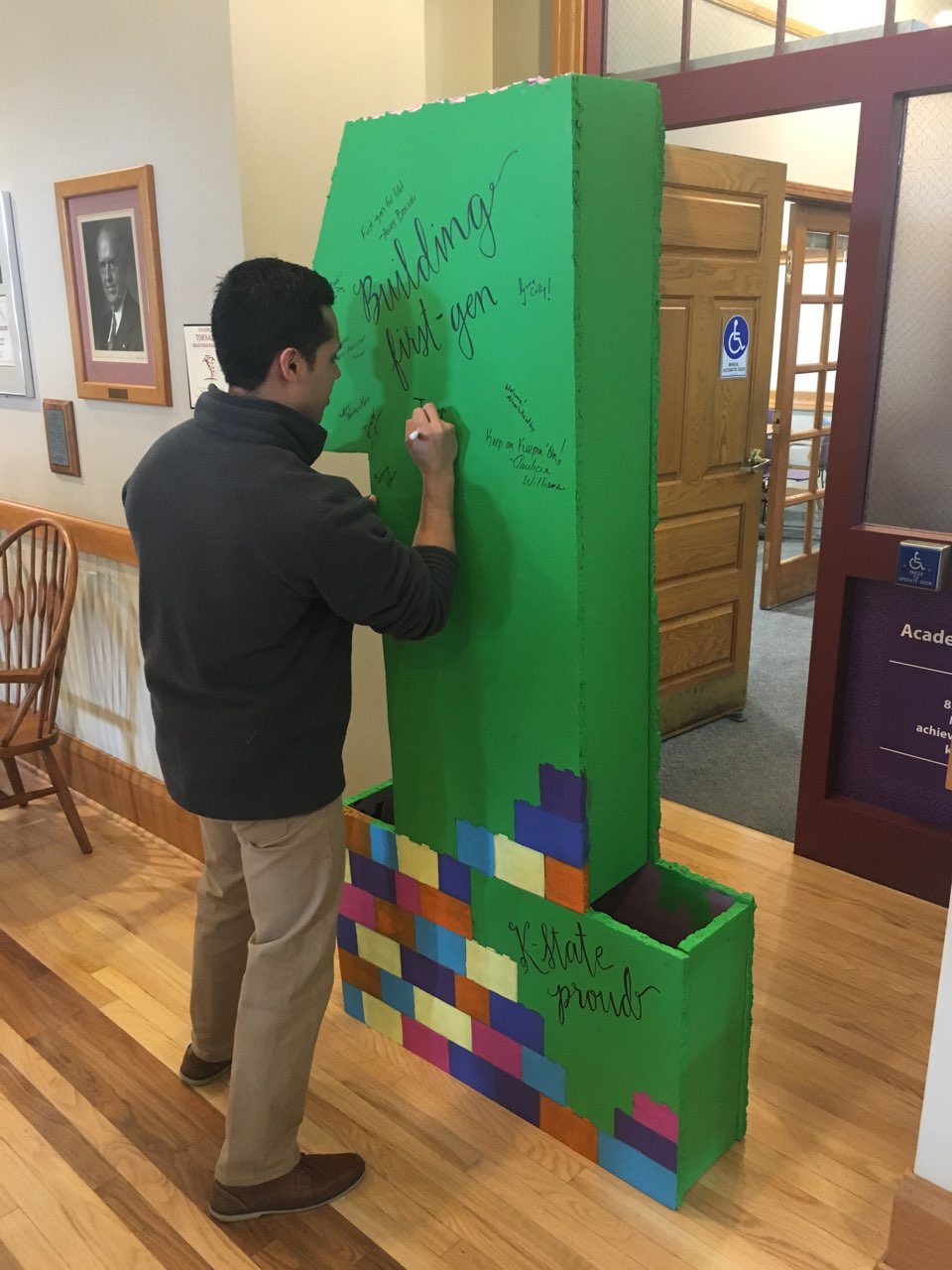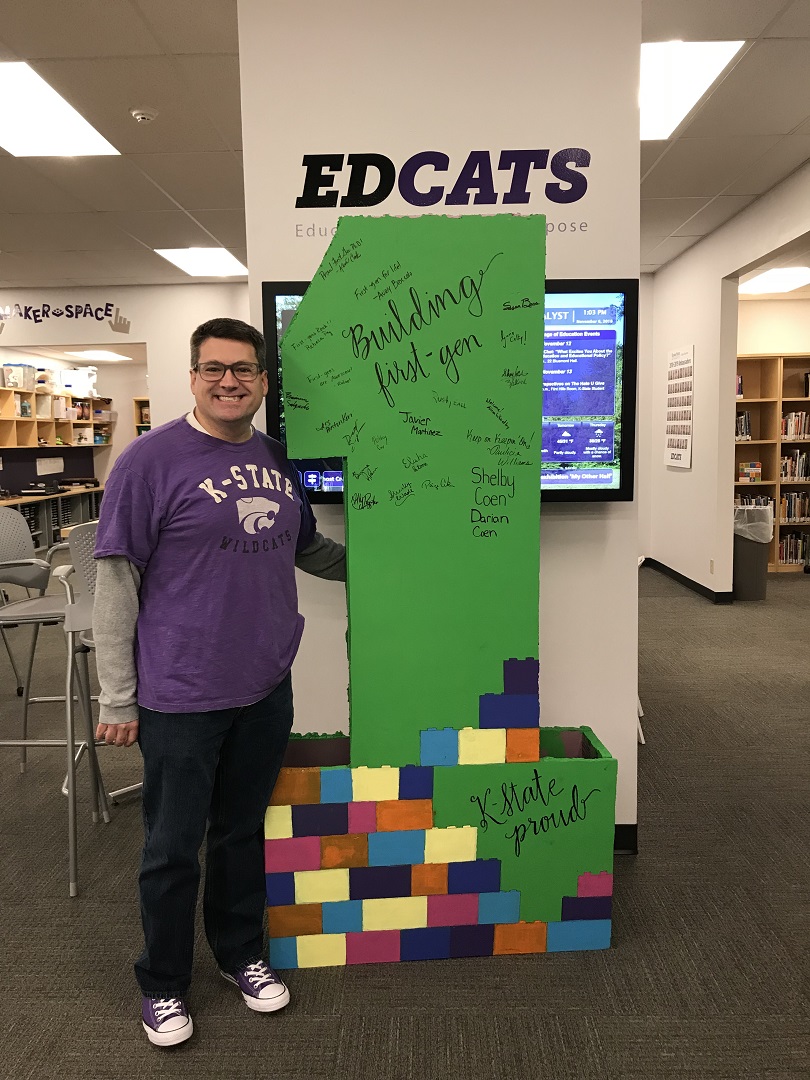 Dr. Kevin Cook, first-gen college graduate, Associate Director, Housing and Dining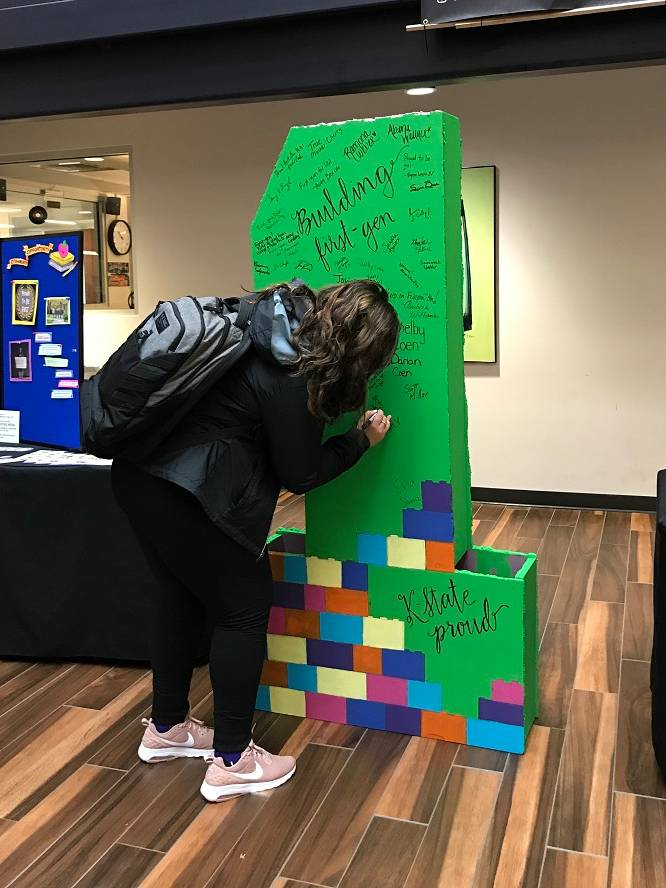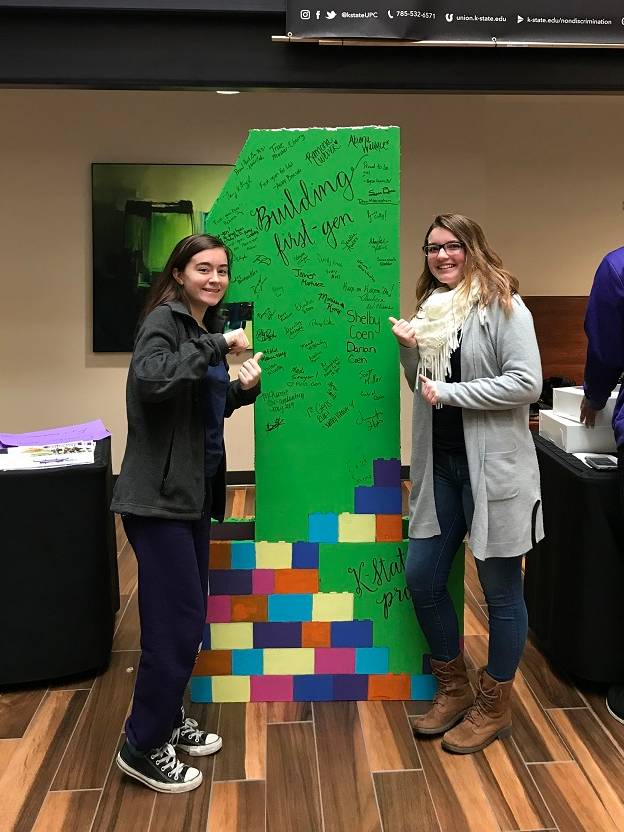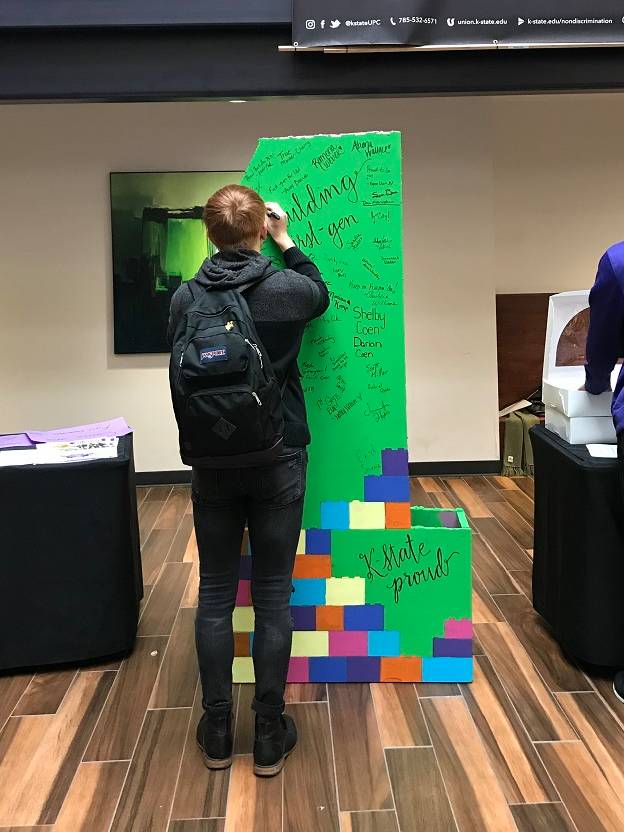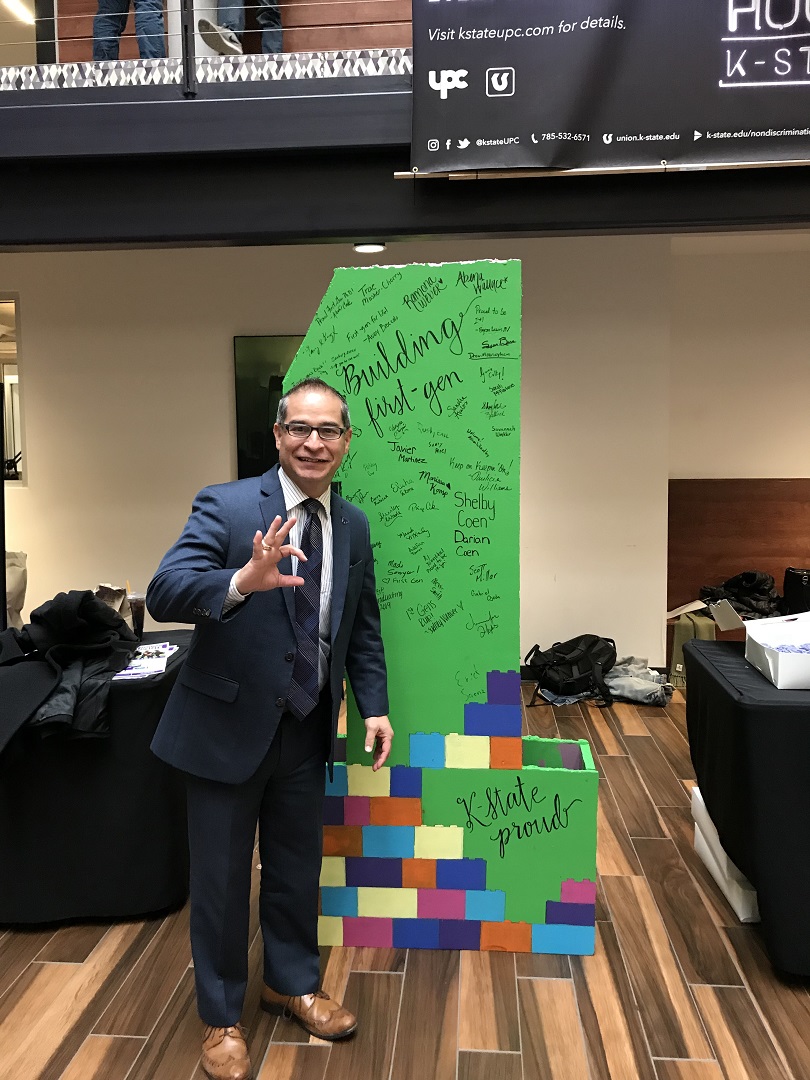 Adrian Rodriguez, first-gen college graduate, Associate Vice President for Student Life and Director of the Department of Diversity and Multicultural Affairs