Diversity and Multicultural Student Affairs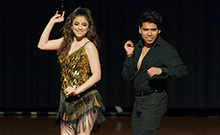 There are so many opportunities and experiences available to you as a student, and we hope that you'll take advantage of everything that K-State has to offer.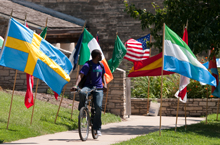 The K-State DREAMZone is a safe space designed to provide support to undocumented and DACA-mented students born in various countries around the world, currently residing in the U.S.; and those from mixed-status families.

---
Communications
Brenée King, Christopher Burrell and Lonnie Hobbs Jr. will receive Commerce Bank Presidential Awards for promoting diversity at K-State at a reception from 3:30-5 p.m. Tuesday, Jan. 24, at the K-State Alumni Center.
Rana Johnson, a highly experienced higher education diversity leader and champion, will become Kansas State University's first vice president for diversity, equity, inclusion and belonging, effective Dec. 1.
Kansas State University's diversity and inclusion efforts are being recognized as among the best in the nation with the Higher Education Excellence in Diversity, or HEED, Award from Insight Into Diversity magazine.
Kansas State University is being recognized as one of the most LGBTQ+-friendly colleges in the nation by Campus Pride and its annual Best of the Best Colleges and Universities for LGBTQ+ Students list.
During the 2021-2022 academic year, the Department of Diversity and Multicultural Student Affairs hosted more than 1,200 students from across Kansas as part of its Project IMPACT programs.
---