Serving 1st Generation, Income-limited, and Students with Disabilities at K-State since 1972
A program within the Office of Student Success, Educational Supportive Services (ESS) is a federally funded TRIO program which provides a comprehensive support community for students who are first generation, income-limited, and/or have a documented disability, while pursuing their undergraduate degree. ESS provides services designed to assist students achieve academic success and graduate with their degree.
The Following ESS Services are currently being provided through Zoom: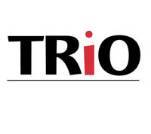 One-One Tutoring
Individualized Success Coaching from professional staff
Workshops (academic, financial, career, etc.)
Writing Specialist help
GRE Prep
Grant Aid Awards (Fall 2020)
Check out the "Qualifying and Applying" tab on the left for more info and application.
Summer 2020 One-One Tutoring Available Thru Zoom
FOR CURRENT ESS STUDENTS
One-to-One Tutoring
Summer 2020 tutoring is available. Please email Academic Services Coordinator - Scott Velasquez at sev9355@ksu.edu with course request.
Student Success Coaching
ESS Students will be able to contact and/or meet with their ESS Coordinators by email, Zoom, or phone, M-F, 8 AM - 5 PM. (refer to following contact info)
Paulicia Williams (Student Srvs. Coord.)- paulicia@ksu.edu
Scott Velasquez (Academic Services Coord) - sev9355@ksu.edu
Emily Miner (Writing/Program Specialist)- eaminer@ksu.edu, Zoom link: https://ksu.zoom.us/my/eaminer
Tyler Bowen (Graduate Assistant) - tmbowen@ksu.edu
Geralyn Tracz (Program Associate - General questions) - essinfo@k-state.edu, Ph# 785-532-5642
Writing Specialist Help
ESS Writing Tutoring is still available for ESS students and can be arranged by emailing Emily Miner (eaminer@ksu.edu). Request service in one of two ways:
1. Written Feedback: Email a draft of your writing assignment to Emily, as well as the assignment rubric and any feedback from your instructor. You will receive written feedback from Emily within 48 hours.
2. Video Chat via Zoom: Read, discuss, and revise your writing assignment during a 1 hour video session with screen sharing capability.
GRE Prep
Help preparing for the GRE help is available. Email Emily Miner at eaminer@ksu.edu for information.
---
ESS is funded by a TRIO Student Support Services (SSS) grant from the Department of Education with additional assistance from Kansas State University.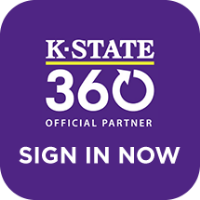 ESS is a partner with
K-State 360 | Kansas State University