Joe Sutliff Sanders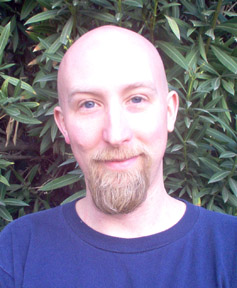 Associate Professor / Graduate Faculty
Ph.D. 2005, University of Kentucky

Email: joess@ksu.edu
Office: English/Counseling Services Bldg. 110
Phone: (785) 532-2173
Fields of interest:
Children's and Adolescent Literature, Multicultural Literature, Women's Studies.

Joe Sutliff Sanders is a specialist in children's and adolescent literature, and he teaches a broad variety of courses relevant to books for young readers. He is the co-editor of Frances Hodgson Burnett's The Secret Garden: A Children's Classic at 100 and the author of Disciplining Girls: Understanding the Origins of the Classic Orphan Girl Story. His current book project explores how nonfiction for young people can invite critical engagement. In addition to these subjects, he has a particular passion for comics, graphic novels, fantasy, science fiction, and horror. His work appears in The Rise of the American Comics Artist: Creators and Contexts, Teaching African-American Women's Writing, Children's Literature, Extrapolation, the Children's Literature Association Quarterly, The Lion and the Unicorn, and elsewhere.
He is currently editing The Comics of Hergé for the University Press of Mississippi, and invites you to read the Call for Papers.