Anuja Madan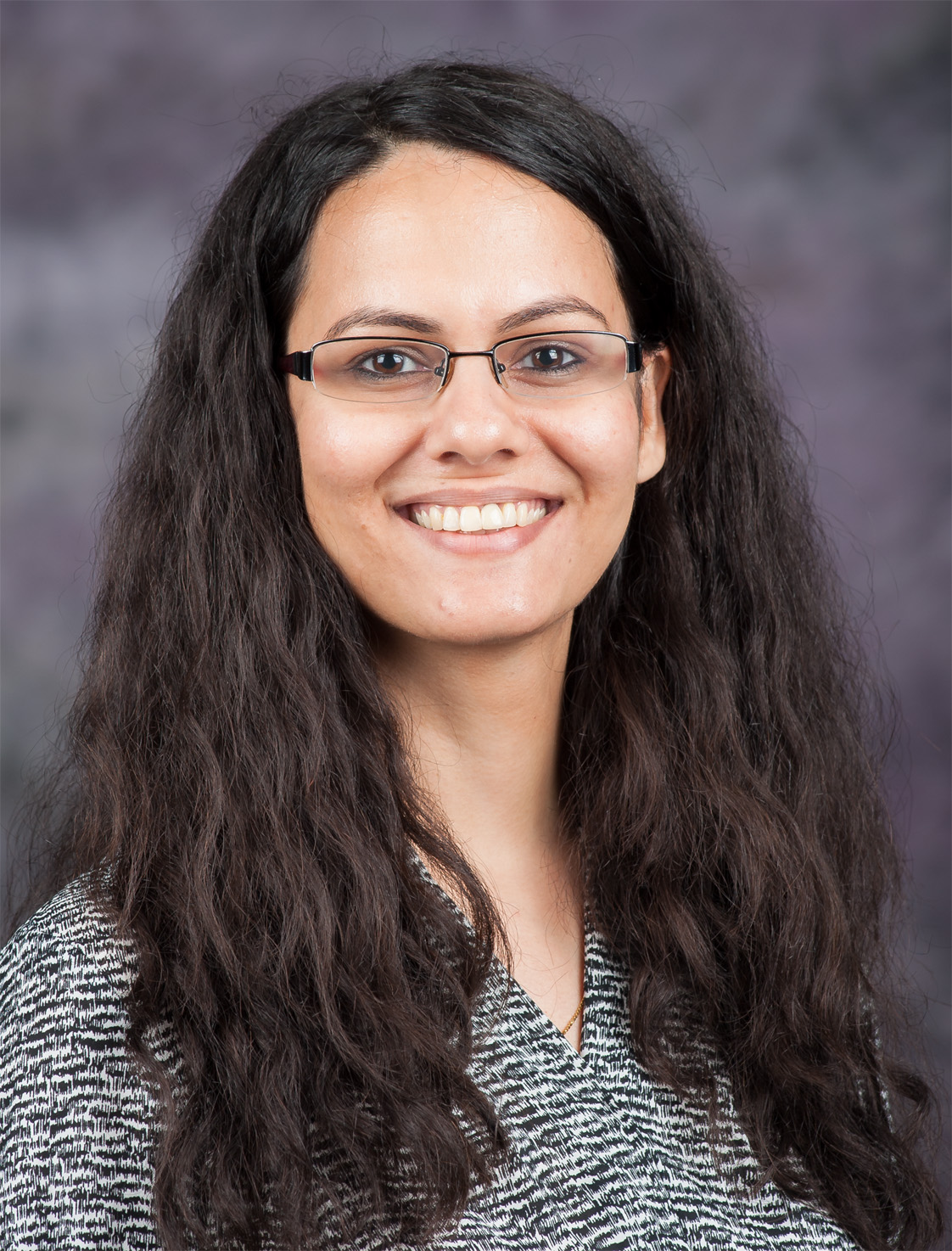 Associate Professor / Graduate Faculty
Ph.D. 2016, University of Florida; M.Phil., 2008, University of Delhi.

Email: amadan@ksu.edu
Office: English/Counseling Serices Bldg. 121A
Phone: (785) 532-2182
Fields of interest:
South Asian Studies; Postcolonial Studies, Children's Literature, Comics, Visual Studies, Cultural Studies, Childhood Studies, Gender and Women Studies.
Anuja Madan's primary research areas are contemporary Indian comics, children's literature, media and childhoods. She is currently working on a book project that investigates post-millennial Indian graphic narratives and animations which draw on Hindu mythology, paying special attention to cross-cultural influences and processes of nation-building within these texts. She teaches courses in postcolonial literature, children's literature, and adolescent literature.
She is a recipient of the Davids-Dunham Award from the College of Arts and Sciences. This award celebrates "faculty members who through their scholastic efforts support diversity at Kansas State University." The award recognizes Madan's "excellence as a teacher and scholar" and her "support of the mission of Kansas State University and the College of Arts and Sciences to promote diversity through teaching and scholarship."
Madan is part of the Children's Literature track. She teaches graduate courses such as Multiethnic Young Adult Fiction, Postcolonial Children's and Young Adult Literature, and Critical Approaches to Children's Literature.
Selected publications include:
"A is for Anglophone." B is for Baldwin: An Alphabet Journey Through the Baldwin Library, ed. Suzan Alteri and produced by The Baldwin Editorial Collective. Gainesville, FL: University of Florida Press, 2022, pp. 14-19.
"'I Am Not an Animal': Vikram Balagopal's Psychologization of Hanuman in " Journal of Graphic Novels and Comics Special Issue "Post-Millennial Indian Graphic narratives," edited by Emma Varughese Dawson, Sakshi Wason and Varsha Singh. 25 Jan. 2022. https://doi.org: 10.1080/21504857.2021.2010994
"Ganesha Is My Best Friend": Homological Boyhood in Hindi Mythological Animated Films." Literary Cultures and Twenty First Century Childhoods,

edited by Nathalie op de Beeck.

Literary Cultures and Childhoods,

series editor Lynn Valone, Palgrave MacMillan, 2020, pp. 163-181. Invited submission.
"Slow Violence and Water Racism in Sarnath Banerjee's All Quiet in Vikaspuri."South Asian Review Special Issue "South Asia in Graphic Narratives," edited by Kavita Daiya, vol. 39, no. 1-2, 01 Nov. 2018, pp. 125-143. Invited submission. https://doi.org/10.1080/02759527.2018.1509548 Reprinted in Graphic Narratives about South Asia and South Asian America: Aesthetics and Politics,

edited by Kavita Daiya, Routledge, 2020, pp.125-143. 2019.
"Child Hanuman and the Politics of Being a Superhero." The Routledge Companion to International Children's Literature, edited by John Stephens et al, Taylor and Francis, pp. 269-279. Invited Submission. 2017.
"Sita's Ramayana's Negotiation with an Indian Epic Picture Storytelling Tradition." Graphic Novels for Children and Young Adults: a Collection of Critical Essays, edited by Michelle Ann Abate and Gwen Athene Tarbox, University of Mississippi Press, pp. 312-331. 2017.
Notes of Running Feet: English in Primary Textbooks, co-authored with Dr. Rimli Bhattacharya, Sreyoshi Sarkar and Nivedita Basu. Madhya Pradesh: Eklavya. 2013. Reviewed in Language and Language Teaching.
"Construction of Morality in Contemporary English Adaptations of Mahabharata for Children." The Journal of Children's Literature Studies 7, no. 3, pp. 80-97. 2010.