News from the department of economics
From the Linkedin group: New econometrics course to be offered this semester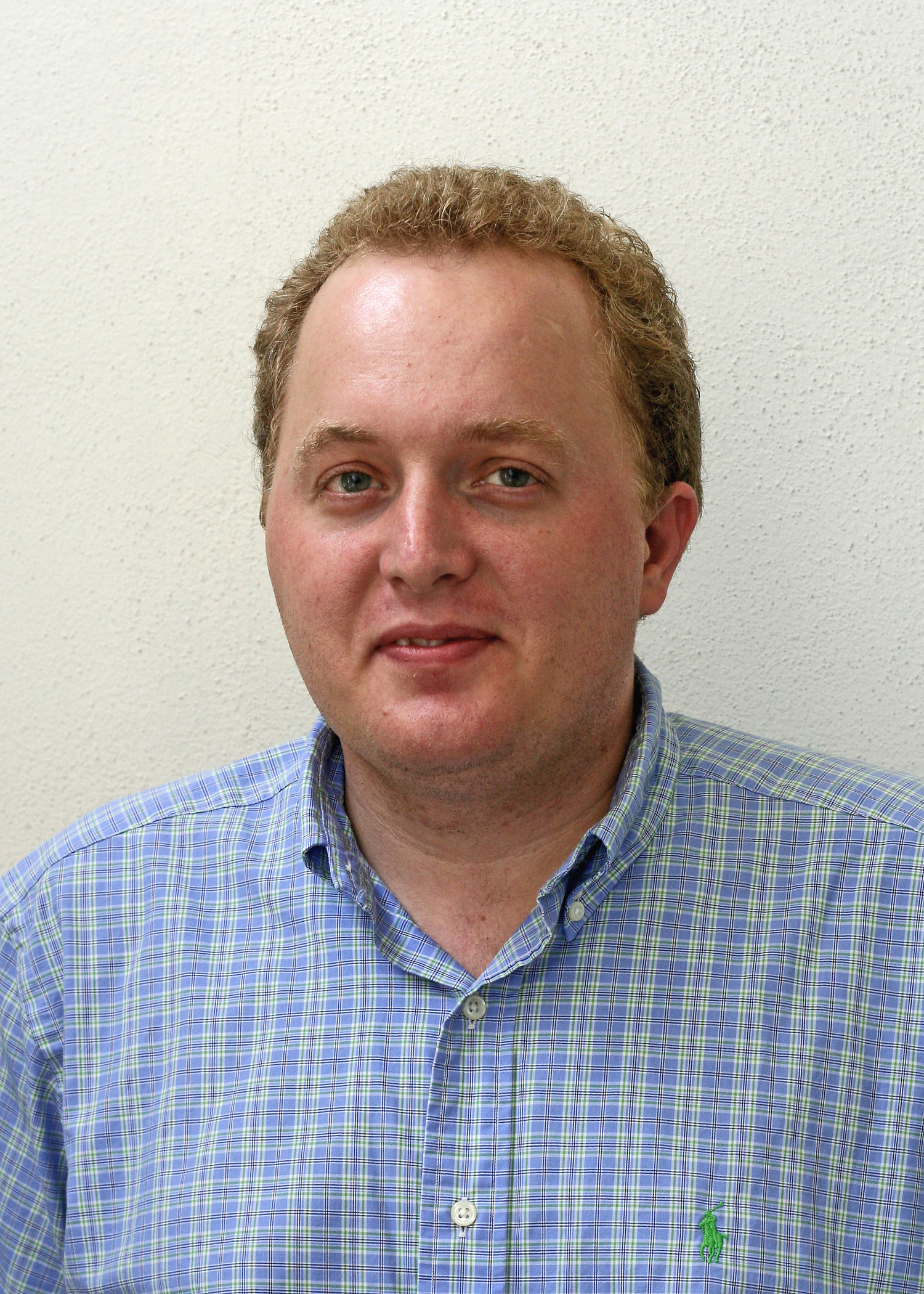 Lance Bachmeier: I will be teaching a new course this semester, ECON 686: Economic Forecasting. As you would expect from the name of the course, I will be covering methods that are commonly used by economists to make forecasts, but I plan to do a lot more than that. I'm going to draw on my related experience in the areas of tax revenue forecasting, sales forecasting, and Federal Reserve forecasting. In particular, I am a member of the Consensus Revenue Estimating Group for the state of Kansas, and I plan to walk them through the process that we use to arrive at a forecast of tax revenues. Our next set of forecasts will be released in mid-April, so students will get to see how the process works in real time.
I hope students walk out of my class with some new skills. One is the ability to present their work to others. Whether they are reporting their findings to management, to coworkers, or to the public, they have to decide which of their results are important, and then they have to explain them clearly and concisely. Another skill is the ability to use a computer to clean and analyze a large dataset. R is a statistical package that is rapidly becoming popular with corporations, startups, and government agencies, and online job postings indicate that it is one of the most sought after skills. The students will be very comfortable with R when they leave my class.
As an aside, I will be using two textbooks that are (legally) freely available on the internet. They are "Forecasting: principles and practice" by Rob Hyndman and George Athanasopoulos and "Elements of Forecasting" by Frank Diebold. I'm happy to see the growing trend in the direction of open textbooks, and I was excited to find that the two best available textbooks on forecasting come with open licenses.
This class is being offered as part of the department's new distinction option. As part of this, students will complete a three course sequence of Introduction to Econometrics, Economic Forecasting, and a research methods course methods course being developed by Tracy Turner. This course sequence is one part of the improvements we will be making to the undergraduate program as we pursue our K-State 2025 goals. Ideally, it will make our students competitive for the best data analyst jobs.
New graduate student scholarship honors Dr. Wayne Nafziger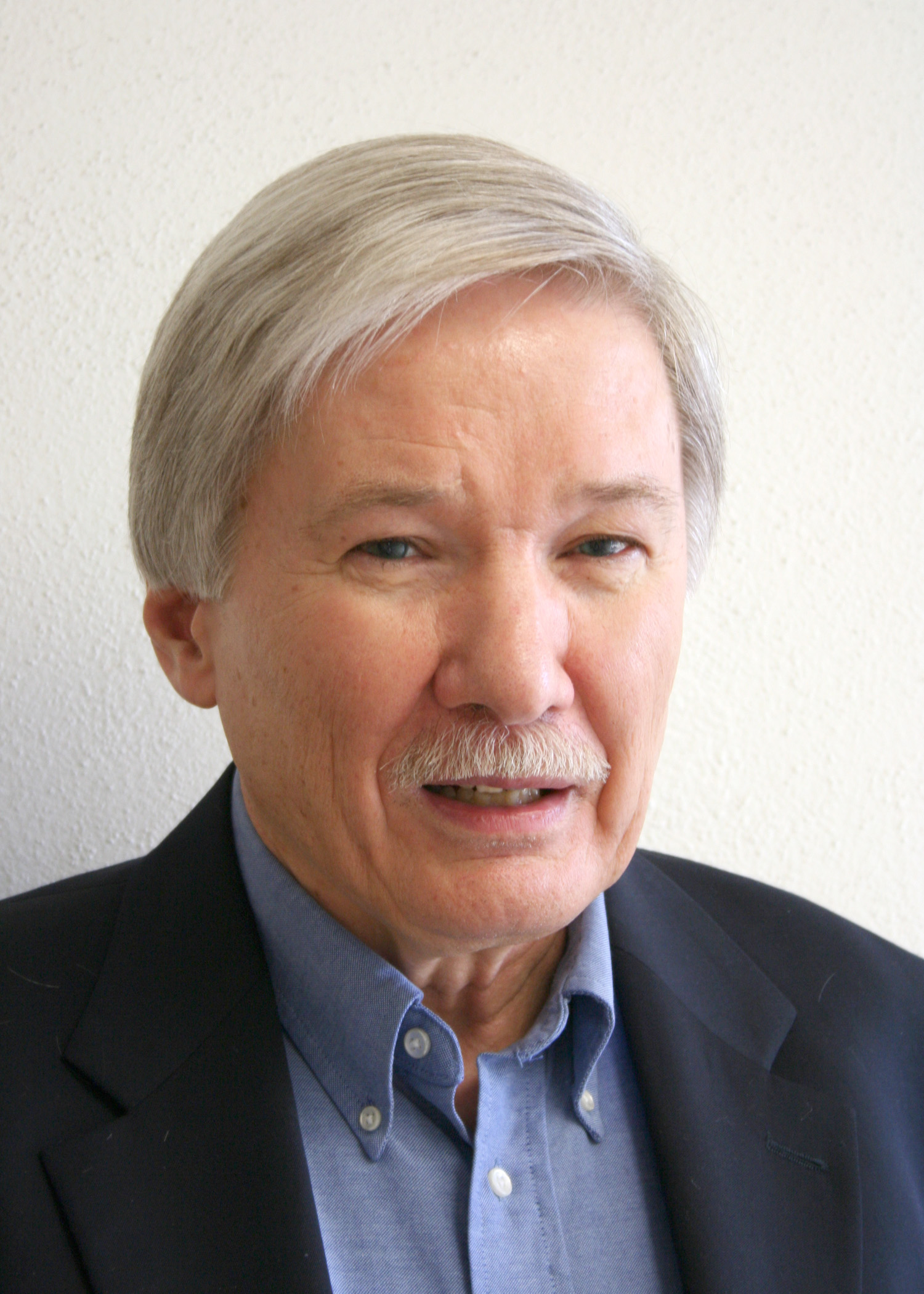 K-State alumnus Jim Haymaker has generously endowed a graduate student scholarship in the Department of Economics. With this gift, the department is on its way to achieving its goal of increased support for graduate students. "Graduate students bring to the program exceptional enthusiasm and talent that cannot be matched in any other way," said Bill Blankenau, K-State economics department head. "Economics graduate students participate fully in the mission of the department. They contribute greatly to the department while they are here and have a global reach throughout their careers. Our graduate students teach more than 1,500 undergraduate students annually and contribute to the intellectual energy of the department. We are very grateful for this gift which will allow us to recruit and support excellent graduate students."
The scholarship will have the namesake of one the department's internationally distinguished professors, Dr. Wayne Nafizger (pictured above). "Wayne was one of the professors who really positively influenced my K-State experience," Haymaker said. "He gave me the special attention that K-State is known for and he helped to set me on a path to success. With this scholarship we will be able to bring the best and brightest to K-State to study economics." Blankenau added, "Wayne is a testament to the importance of what we do. To see Jim make this generous donation in Wayne's name shows the impact that higher education can have in our lives."
Nafziger is a University Distinguished Professor emeritus. He is the author or coauthor of more than 15 books, including a widely-known economics textbook and has published in prominent journals. In his nearly 50 years at K-State, he has travelled the world as a researcher and teacher. This includes time as a Fulbright Professor in India and a United Nations University Research Fellow in Oxford and Helsinki.
The new graduate scholarship is part of a joint effort with the alumni council to provide scholarships for students. With generous support from alumni and friends, great strides have been made in providing undergraduate scholarships. The department has gone from four annual scholarships to 23 in the past few years and several new scholarships will be given out next year. With this excellent momentum toward its goal of 35 undergraduate scholarships, the department and council are now additionally focusing on graduate scholarships. Attracting the best graduate students is an integral part of the department' ambitious K-State 2025 goals. With scholarship support for graduate students, the department will be able to offer funding at levels making it more competitive for exceptional talent. The new goal is to have five graduate scholarships endowed at $100,000 each. With the first already established, these efforts will have an immediate impact as the department recruits graduate students for the fall semester.
Distinguished economics grad gives back to K-State, credits university as 'core' of success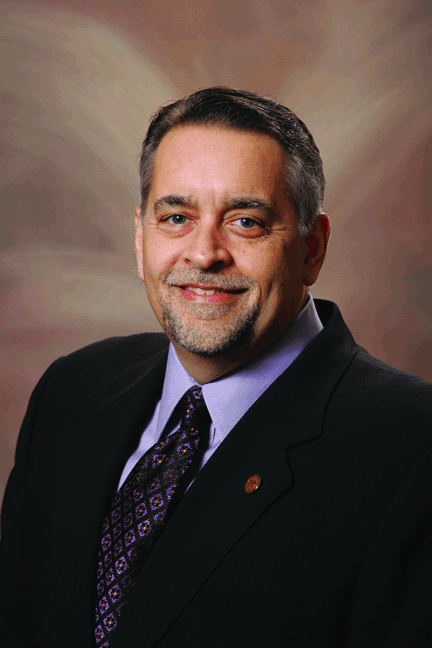 By Sheila Ellis-Glasper

Duane Cantrell, a 1978 K-State economics graduate, has an impressive business track record and credits his undergraduate experience at Kansas State University as the "foundation" of his career. "It is somewhat cliché that K-State grads exemplify a 'strong work ethic', but it is cliché because it is true," Cantrell said. "I believe that one of the consistent values demonstrated and deeply ingrained in most K State grads is that work ethic and drive to do well and succeed."

Cantrell's extensive background in growing companies in tough competitive environments led him to his current role as the Kansas Bioscience Authority president and CEO. Before his role with KBA, he was a managing partner of Genus Consulting where he counseled clients on optimal performance whether they be equity fund managers in the retail sector, organizations undergoing transformational change or businesses looking to align culture, strategy and structure.

"While my career experiences and responsibilities have ranged widely across multiple disciplines and industries, at the core is my experience and education at K-State," Cantrell said. "It is the foundation that has allowed me to have the confidence to take on new challenges, experience success and be able to give back to the University and State of Kansas." Previously, and for more than 25 years, Duane worked at Payless Shoe Source, Inc., where he worked his way up to president and director, guiding a $185 million regional footwear retailer with 575 stores to an international footwear company with revenues of $3 billion with operations in more than 10 countries. Cantrell previously served as chair of the KSU Foundation Board of Trustees, co-chaired a $500-million KSU campaign for scholarships, faculty enhancement and learning environment and served as board chair of the KSU College of Business Administration. In 2003, he was named a College of Business Administration Distinguished Alumni Fellow. Cantrell and his wife Leslee, have contributed generously to the K-State economics department.

"Duane and Leslee's generosity will have a lasting impact on individual students and on the department. These scholarships have significance well beyond the essential financial assistance," said Bill Blankenau, K-State economics department head. "They will help students stay focused on their studies and provide recognition of their achievements." "The leadership of distinguished alumni like Duane is critical as we pursue the ambitious goals laid out in the department's K-State 2025 strategy. A key component is improved financial assistance to our undergraduate and graduate students."

"It is gratifying to see alumni reflect on their time at K-State and see investment in the department as an important way to help the next generation of students build the 'foundation' for an exciting career."

Cantrell says scholarships have always been important, but with the cost of education today, he is concerned that bright and capable young people would choose not to pursue higher education purely for reasons of cost. "If we can provide some level of scholarship that can lessen that financial burden, then the value is multiplied in the lives of those students and in the marketplace," he said.

"Leslee and I have always felt that we have lived a blessed life and have a sense of obligation and duty to try and give back wherever we can. The education that I received at Kansas State University was the foundation for a wonderful career and we want to make sure that other young people have the same opportunities that we have enjoyed and if in some small way the scholarships can enable those students to realize their potential then we will have made some contribution to that end," Cantrell said.
Economics student receives Truman Scholarship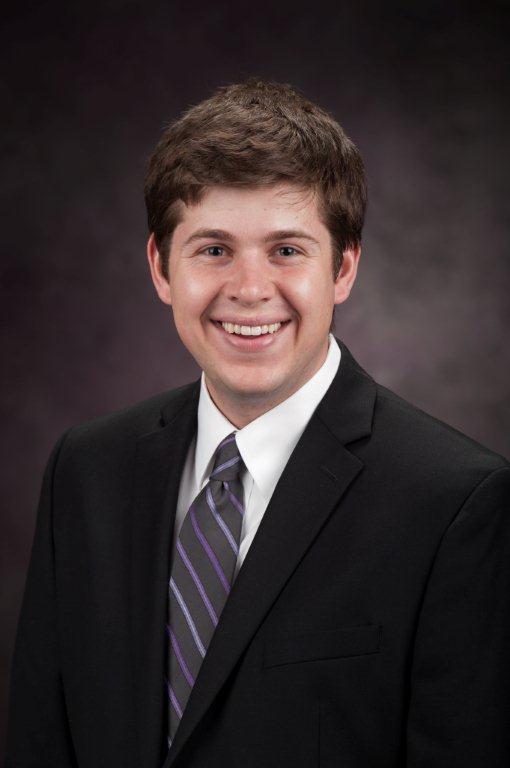 The Department of Economics is proud to announce that one of its students has received the Harry S. Truman Scholarship, which is one of the most prestigious academic awards in the country. Ross Allen, junior in economics and philosophy minoring in nonprofit leadership, received the scholarship this past spring. The Truman Scholarship is a nationally competitive award that provides as much as $30,000 for graduate study to students committed to future careers in public service. Allen, who is from Soldier, Kansas, intends to make a positive impact on the world through continued study in the field of nonprofit leadership, public policy, and ministry.
Nonprofits have the unique opportunity to go beyond merely transactional servant leadership, where an exchange of goods happens from people with resources to people in need, and engage in transformational servant leadership — where both those offering and those receiving resources collaborate and experience meaningful personal development," Allen said. Aside from being a Truman Scholar, Allen is heavily involved on campus in organizations like Student Governing Association, Student Alumni Board, Nonprofit Leadership Student Alliance, and many others. Since the establishment of the Truman Foundation in 1977, 34 Kansas State University students have been awarded the Truman scholarship, ranking the university first among all public state-supported universities for the number of Truman scholars in the nation.
Student from Lenexa named 2014 Cargill Global Scholar
Sierra Lake has been selected as a Cargill Scholar for the 2014 academic year. Sierra Lake, Lenexa, is majoring in economics and political science as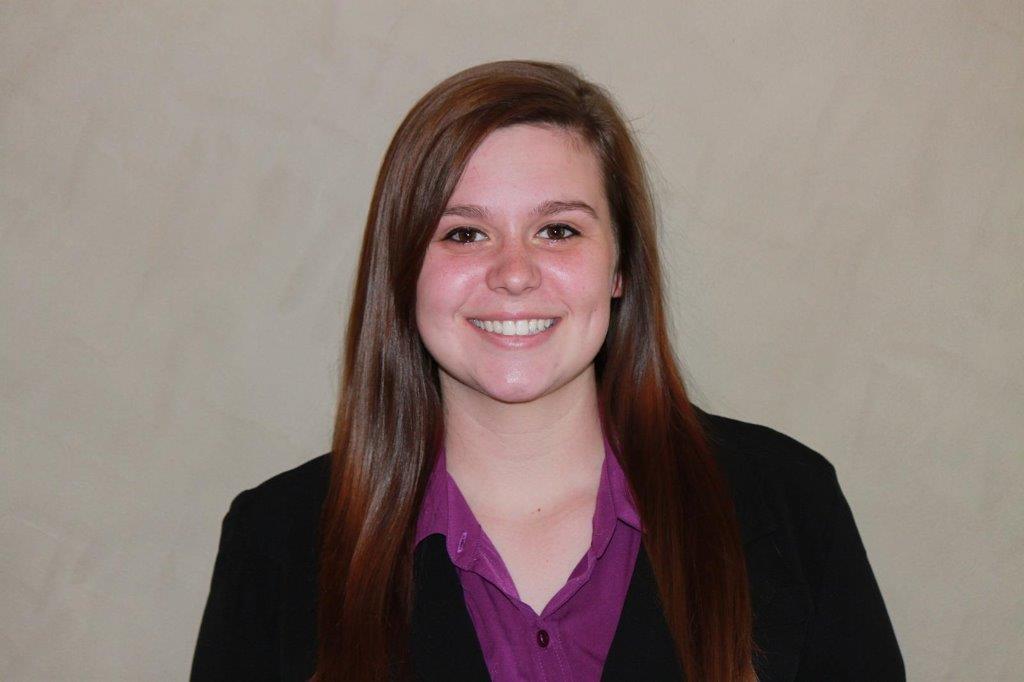 well as pursuing a secondary major in international relations.
She is one of two Kansas State University students selected for the honor this year. Since the program began in 2013, the university has had four recipients of the prestigious honor. Only 10 students in the U.S. are selected for the scholarship each year. More than 250 students applied for the scholarship this year.
Cargill Global Scholars are high performing first- or second-year university students, studying in a field that relates to Cargill's business goals of providing innovative solutions to meeting today's economic, environmental and social challenges. The program is designed to equip students with the tools necessary to become global leaders and decision-makers.
As a scholar, Lekie will have the opportunity to develop leadership competencies through training modules; receive mentoring and coaching by Cargill employees; and get learning and networking opportunities with Cargill businesses. Scholars are eligible to receive an annual scholarship award for up to three years to help offset any academic-related expenses.
"I am honored to have been selected as a Cargill Global Scholar," Lekie said. "It's amazing to see a group of students from different backgrounds and disciplines come together to work on developing skills to be effective future leaders. The individuals at Cargill and the Institute of International Education have provided us with a unique opportunity to learn and develop these leadership skills. I cannot wait to continue this learning and development in the future with this program."
At Kansas State University, Lekie has been active with the Student Alumni Board, Model United Nations and the Economics Club. She is a member of Silver Key, the sophomore honorary, and also served as a member of Quest, the freshman honorary. Lekie is a 2013 graduate of Shawnee Mission West High School.
The Cargill Global Scholars program awards scholarships to students in China, Brazil, India and Russia in addition to the United States.
Dr. Wayne Nafziger Retiring after 48 Years of Dedicated Service
Dr. Wayne Nafziger is retiring this summer after 48 years of dedicated service to the Department of Economics. Wayne earned his undergraduate degree from Goshen College in Indiana, where he majored in mathematics and social science. After teaching high school in Ligonier, Indiana during 1960-61, Wayne went on to earn a master's degree from the University of Michigan in 1962 and a Ph.D. in 1966 from the University of Illinois. He joined the KSU faculty the same year.
Over the years, Wayne has compiled a remarkable academic record. He has authored or co-authored more than 15 books, including those published by such prestigious outlets as John's Hopkins University Press, Oxford University Press, and the Hoover Institution at Stanford University. His textbook, Development Economics, has been published in five editions, most recently with Cambridge University Press. Wayne has authored more than 30 journal articles, including publications in several of the top journals in the field of economic development. In 2008, he was named editor of the Journal of African Development.
Wayne has received many honors over the years for his academic work. Among the foremost of these honors are his selection as a University Distinguished Professor in 1999 and a Higuchi Endowment Research Award in 2006, an award given annually to one distinguished faculty member in the state of Kansas. Only approximately 20 KSU faculty members have received this award over the years. Wayne has served as a visiting scholar at eight universities and institutions including appointments as a Fulbright Professor to Andhra University in India from 1970 to 1971 and a United Nations University World Institute for Development Economics Research Fellow in ​Oxford and Helsinki from 1996 to 1998.
Wayne is a well-known figure on the KSU campus, having served on many university-wide committees, and as president of the KSU Faculty Senate. His name is well known to students who attended the KSU graduate program in economics over the past half century. He has served as major professor for more than 20 Ph.D. students over the years, as well as supervising numerous master's theses and reports. In his free time, Wayne has been a long-time supporter of KSU basketball, seldom missing a home game in the past 48 years.
Congratulations to Wayne on such a distinguished career!
Joe Tiao Lecture on Economic Issues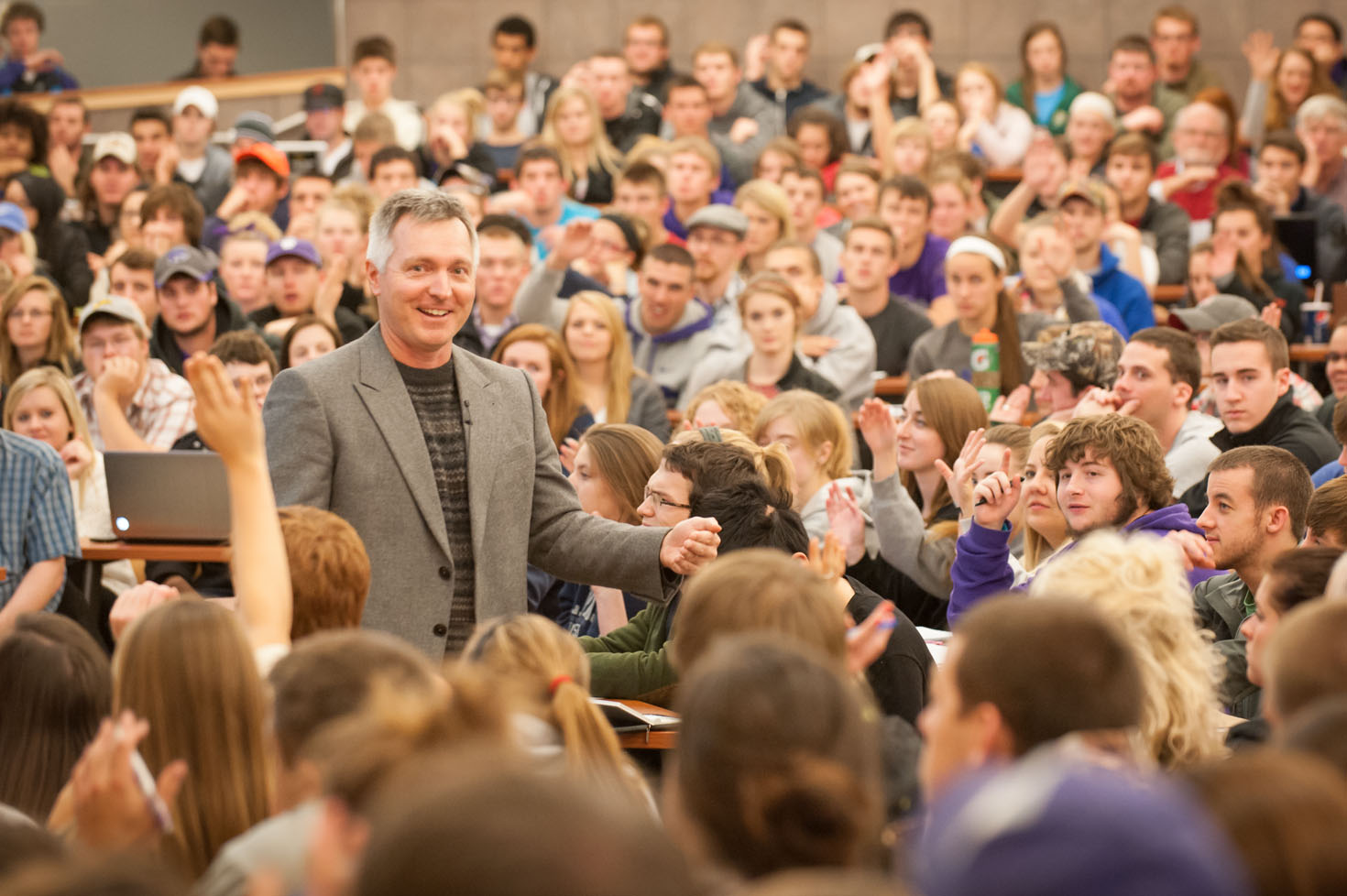 Professor JohnList from the University of Chicago gave this year's Joe Tiao Lecture on Economic Issues on November 14th to a packed house of more than 400 students, faculty, and community members. The title of his talk was "The Why Axis: Hidden Motives and the Undiscovered Economics of Everyday Life." He also gave a talk to the department on how field experiments can be used to understand the economics of crime.
Dr. List is a pioneer in using field experiments to get deep insights into human behavior. He has found innovative and intriguing ways to use field experiment to test economic theory, move it forward, and keep in solidly grounded in observed behavior. His talk centered around three intriguing questions from his recent book:
How can we shrink the racial achievement gap in one minute?

What seven words can end third degree price discrimination?

Why do women get paid less than men in labor markets?
In each case Dr. List described how field experiments can lead to important insights on pressing economic questions.
Dr. List currently serves as the Homer J. Livingston Professor in Economics and Chair of the Department of Economics at the University of Chicago. He also holds a position as a National Bureau of Economic Research Associate and has previously served as a Senior Economist on the President's Council of Economic Advisers (2002-2004).
Fulbright award fund's student's research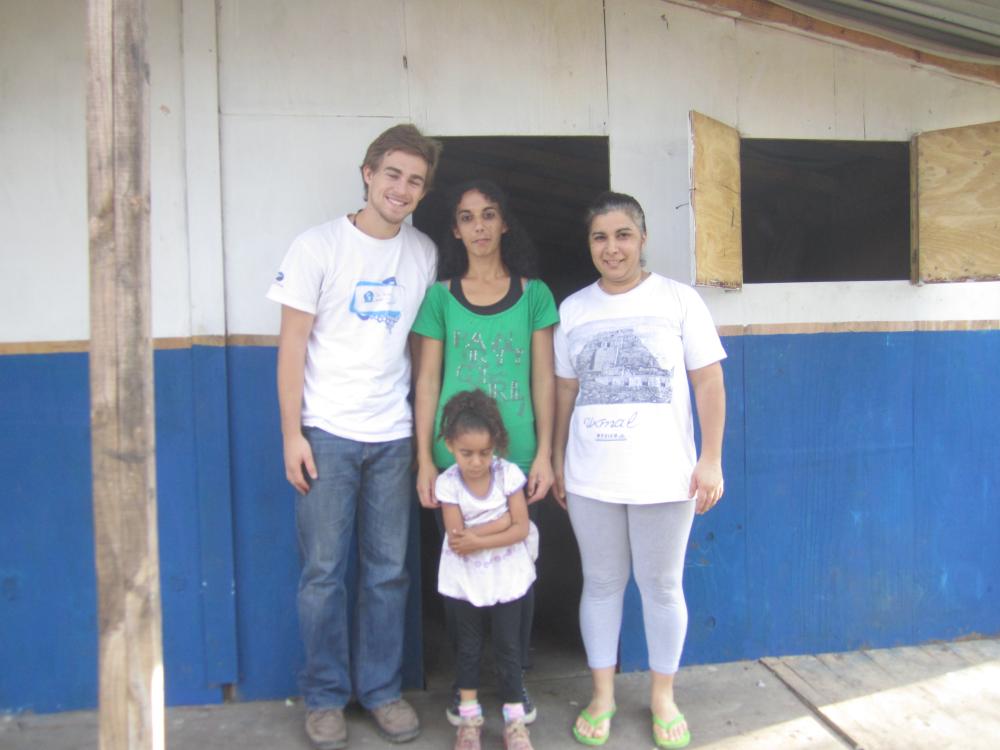 Sam Kenney has received a prestigious Fulbright award to fund his continued research on microfinance. Sam earned his undergraduate degree in economics from K-State in May, 2103, and is now working on his M.A. degree in economics in our department. His research on microfinance began during his study abroad experience as an undergraduate student.
Sam has always been interested in studying internationally. The K-State Study Abroad program provided him with information, support and opportunities that made it possible. Sam chose to study abroad in Montevideo, Uruguay. "Uruguay has an excellent university system, is one of the most developed South American countries and is a great place live and study. I took courses in Economics, Spanish and International Studies at the Universidad Catolica for two semesters. In addition to my studies, I volunteered with an NGO in their microfinance program. " This volunteer effort provided Sam with interesting opportunities. The program lends small sums of money to groups of micro entrepreneurs in the marginalized neighborhoods of Montevideo. With the small upstart capital provided by the NGO, the entrepreneurs and the volunteers work to grow micro businesses and increase community involvement and development.
Sam's experiences with microfinance in Uruguay provided the basis for his senior research paper in international studies. "With the help and support of Dr. Kuester and the undergraduate Economics Club this paper was presented at the Undergraduate Research Forum at the Dallas Federal Reserve Bank. In addition, I participated in a poster presentation of the research at the Undergraduate Research Day at the State Capitol under the supervision of Dr. Dandaneau."
Sam states, "These wonderful study abroad and academic undergraduate opportunities coupled with faculty support placed me in a position to compete for a Fulbright award. I applied for the award during my senior year at K-State and with much help from Dr. Hohenbary, who was instrumental in guiding me through the process, I was privileged to be offered the opportunity work as a teaching assistant at a University in Brazil and expand on my microfinance research." Beginning next semester, Sam will be in Brazil for a year and then will return to complete his M.A. degree.
Department offering new introductory seminar in economics
The Department of Economics offered a Sophomore/Junior Introductory Seminar in Economics for the first time during the spring 2013 semester. This was a tremendous success. This course provides an introduction to the discipline of economics while allowing students to improve their writing and public speaking skills.

Dr. Kuester teaches this course. Topics are diverse. Dr. Kuester presented a talk to the class on sports economics and the NCAA. Students heard from Dr. Li as he provided an introduction to econometrics, and Dr. Belley provided an overview of his research in labor economics. Dr. Kara Ross from the agricultural economics department presented her research on behavioral economics and heuristics. The students attended the Joe Tiao Lecture presented by Dr. Christina Romer and were fortunate to hear from alumnus Jim Haymaker about his exciting career as a corporate leader at Cargill.

Students are required to write reflection papers about the outside speakers who present to the class and they also make a class presentation over a topic in Daniel Hammermesh's "Economics is Everywhere" book. These presentations have led to meaningful discussions about basic economic concepts such as sunk costs and externalities.

This course also introduces students to the resources available to them at Kansas State. Each semester students hear from career and employment services, the office of student life, the study abroad program, and the economics librarian at Hale Library. They also have presenters from groups such as Cargill and Powercat Financial to inform them about employment and internship opportunities. Each semester students will visit with graduating seniors who will provide them with advice to aid them in their future academic career.

The students who participate in this optional course will be better prepared for the more rigorous senior seminar class they must complete before graduation.
Department welcomes new faculty member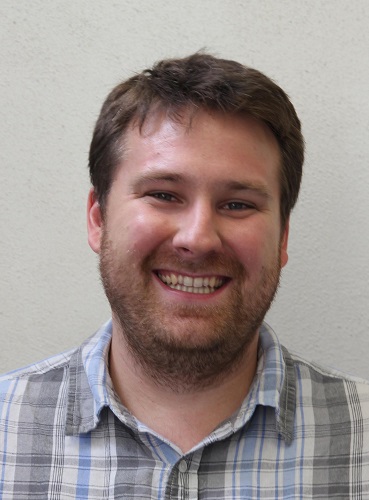 The department is pleased to welcome Hugh Cassidy this fall as our newest faculty member. Hugh received his masters degree from the University of Western Ontario and his bachelor's degree from the University of Guelph. He will finish up his Ph.D. from University of Western Ontario in Fall, 2013. Hugh's areas of research include both labor and personnel economics. His work has examined the impact of job characteristics on promotion receipt, the relationships between hierarchical level and labor market outcomes, and the role of promotions as signals of worker ability. Recently, he has been investigating promotions in an environment of multiple worker abilities. This research should help economists to better understand the reasons for wage overlap across levels and the process by which an employer learns about worker ability.
Economics Club debate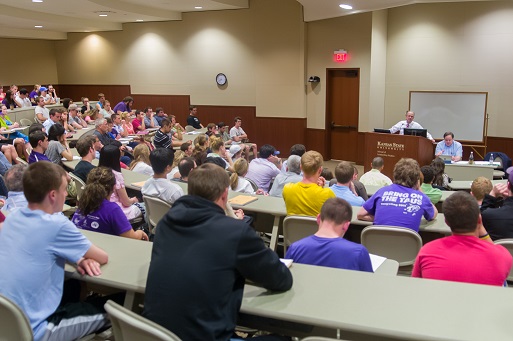 In April we hosted the first ever Economics Club Debate The title of the debate is "Proposed Solutions to the Fiscal Crisis in the United States" and the debaters were Brad DeLong and Alan Reynolds. Brad DeLong is a professor of economics at UC Berkeley, chair of the Political Economy of Industrial Societies major, and a research associate at the National Bureau of Economic Research. He served as the Deputy Assistant Secretary of the Treasury for Economic Policy from 1993 to 1995. Alan Reynolds is a Senior Fellow at the Cato Institute and was formerly Director of Economic Research at the Hudson Institute. He served as Research Director with National Commission on Tax Reform and Economic Growth, an advisor to the National Commission on the Cost of Higher Education, and as a member of the OMB (Office of Management and Budget) transition team in 1981.
Dr. Christina Romer gives Joe Tiao Lecture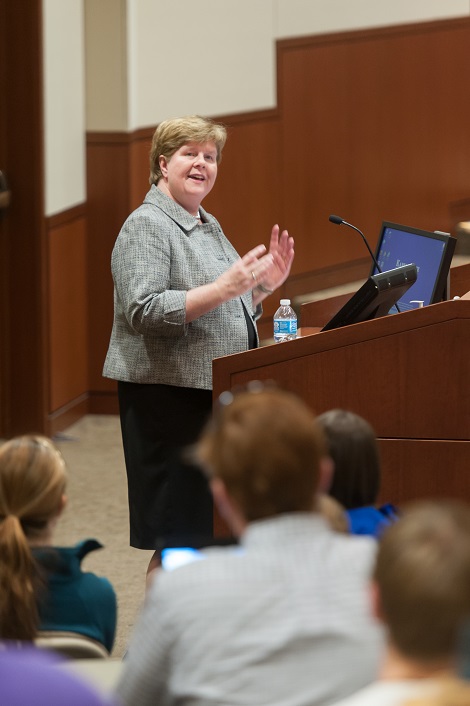 In March Dr. Christina Romer gave the Joe Tiao Lecture on Economic Issues to a packed house in the Town Hall Room of the Leadership Studies Building. The title of the lecture was "Lessons from the Great Depression for Policy Today."
Dr. Romer is the class of 1957—Garff B. Wilson Professor of Economics at the University of California, Berkeley. She is also co-director of the Program in Monetary Economics at the National Bureau of Economic Research, and a regular contributor to the New York Times "Economic View" column in the Sunday business section. From January 2009 until September 2010, Dr. Romer served as Chair of President Obama's Council of Economic Advisers. As Chair of the Council of Economic Advisers, Dr. Romer helped design and guide the administration's response to the Great Recession. She played a central role in macroeconomic policy, health care reform, and budget policy. In addition, she was a primary spokesperson on the economy for the Administration, appearing frequently on the evening news, in the financial press, and on the Sunday morning news programs.
Dallas Fed Trip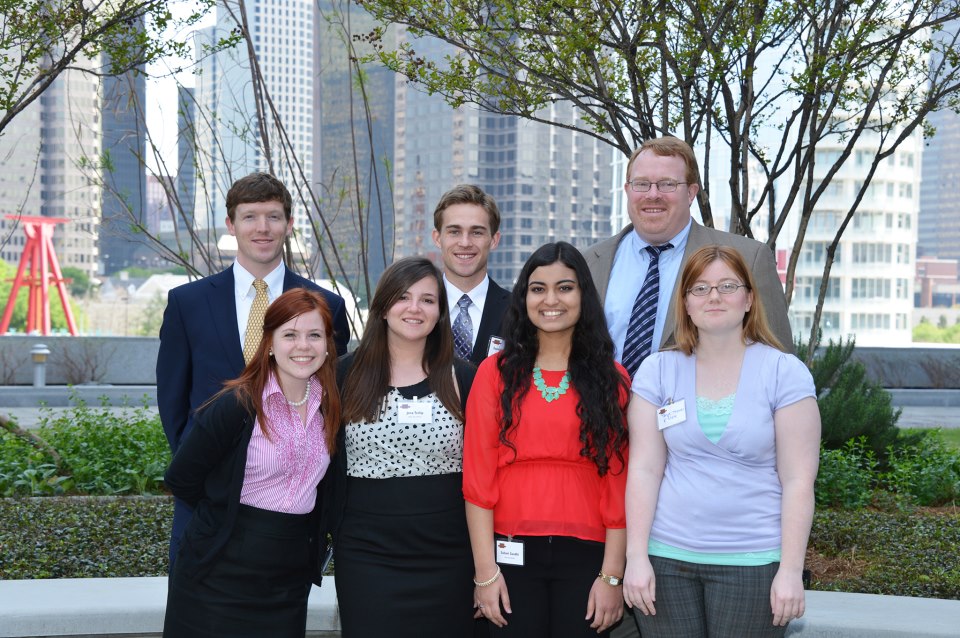 On April 5, 2013 the Dallas Fed hosted over 175 undergraduate students and faculty from 14 states for the seventh annual Economics Scholars Program Conference (ESP). The annual event provides a unique opportunity for undergraduate students studying economics and finance to participate in all facets of a research conference. Thirty different students presented papers at this conference and twelve students were selected for the poster session. There were approximately one hundred papers submitted for inclusion in the conference this year.
Six Kansas State economics majors attended this conference where presentations covered a wide variety of subjects including the tone of the FOMC statements, on-time airline performance, tax compliance, and the link between cigarettes and mental health. This is an entirely student run conference and Stephanie Bridsall served as the editor-in-chief of the selection process prior to the event and served as a panel moderator at the event. Eduardo Alvarado was also one of twelve members of the student advisory board that Stephanie oversaw.

Samuel Kenney was chosen to present at the conference and his talk on "Microfinance in Latin America: A Snapshot from Montevideo, Uruguay" was very well received by the approximately forty attendees at his session. Sam also was a discussant for another session. Also serving as discussants at this event were Suhani Gandhi, Mark Holton, and Jena Terlip. Taryn Thomas also attended and participated in the day's activities.

Dan Kuester accompanied the students on this trip and they were able to spend two nights at the conference hotel (The Sheraton Dallas). One highlight of the day was the primary luncheon talk on "Ending Too Big to Fail" which was presented by Harvey Rosenblum who is the Executive Vice President and Director of Research for the Dallas Fed. Kuester was very excited about the activities which took place as a part of this event. "This is always a first class event for our students to participate in. Sam did a great job with his presentation which he refined in Dr. Thomas' ECON 580 class and our students who served as discussants did an excellent job identifying key components of the papers they were assigned to comment on. I am extremely grateful to the Fred and Mary Koch Foundation for continuing to provide us with the funding that makes it possible for our students to attend this event. I know that the students who served as discussants or moderators this year are hoping to finish a research project for next year's event."
Bachmeier named associate editor of leading energy economics journal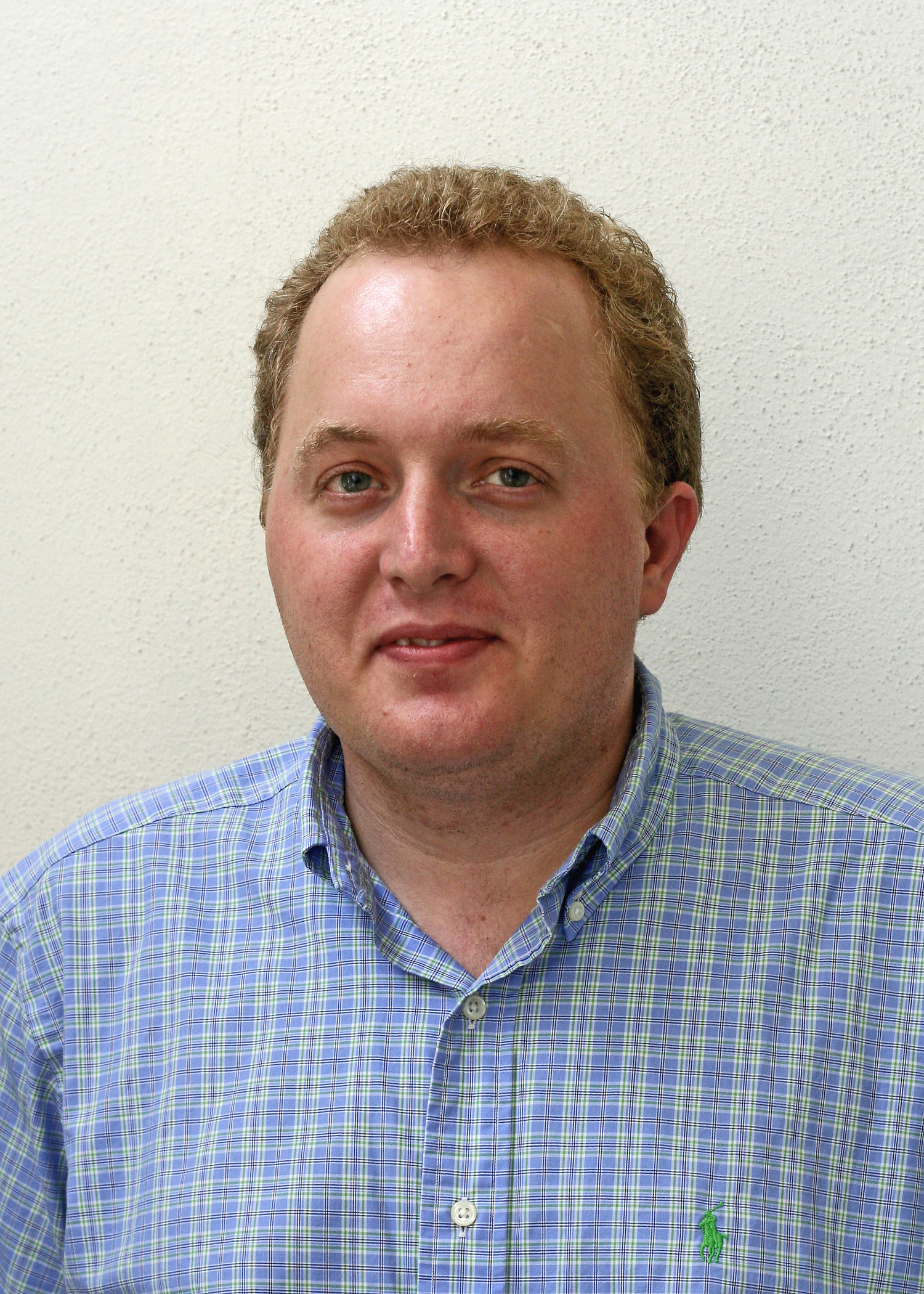 Lance Bachmeier, associate professor of economics, has begun a three-year term as associate editor of Energy Economics, one of the leading journals in the field of energy economics. The journal publishes papers on topics such as energy price forecasting, energy policy and the environment.
Bachmeier has done research on a variety of topics related to energy, including the response of gasoline prices to oil price shocks, the effects of oil price shocks on the macroeconomy and the stock market and energy price forecasting.
Department offering new introductory seminar in economics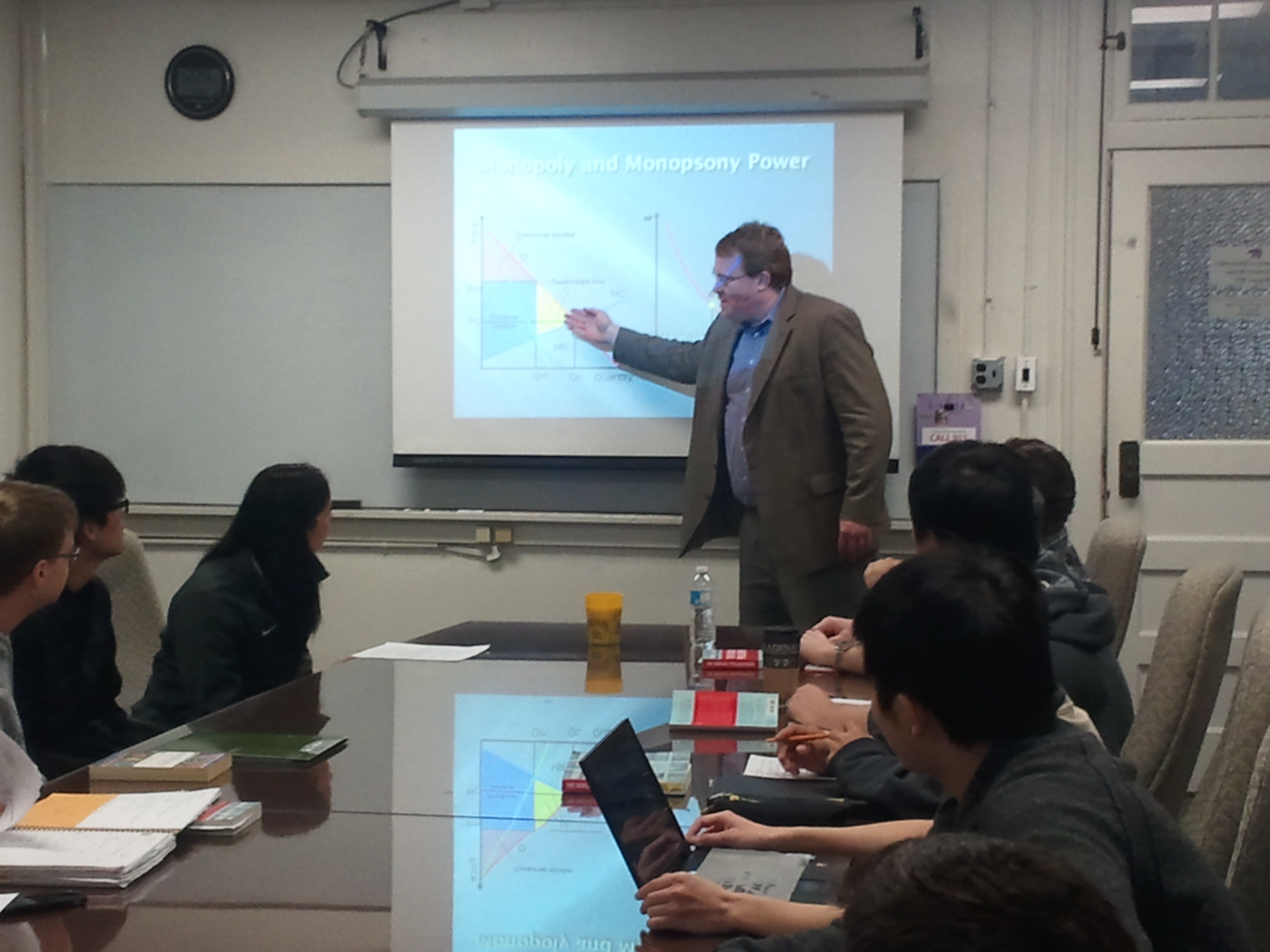 The Department of Economics is offering a Sophomore/Junior Introductory Seminar in Economics for the first time during the spring 2013 semester. This has been a tremendous success. This course provides an introduction to the discipline of economics while allowing students to improve their writing and public speaking skills.

Dr. Kuester is teaching this course and he recently presented a talk to the class on sports economics and the NCAA. Students will also be hearing from Dr. Li as he provides an introduction to econometrics, and Dr. Belley will provide an overview of his research in labor economics. Recently, Dr. Kara Ross from the agricultural economics department presented her research on behavioral economics and heuristics. The students will also be attending the Joe Tiao Lecture presented by Dr. Christina Romer and were very fortunate to hear from alumnus Jim Haymaker about his lengthy career as a corporate leader at Cargill.

Students are required to write reflection papers about the outside speakers who present to the class and they also make a class presentation over a topic in Daniel Hammermesh's "Economics is Everywhere" book. The other students must submit their own opinion about the topic prior to class to both Dr. Kuester and the student running the discussion. These presentations have led to meaningful discussions about basic economic concepts such as sunk costs and externalities.

This course also introduces students to the resources available to them at Kansas State. Students will hear from career and employment services, the office of student life, the study abroad program, and the economics librarian at Hale Library. They have also had presenters from Cargill and Powercat Financial inform them about employment and internship opportunities. As the semester winds down, students will visit with graduating seniors who will provide them with advice to aid them in their future academic career.

Each of the outside presentations on current economic topics has stimulated exciting discussions and students frequently remain after the class is over to interact with presenters. The students who participate in this optional course will be better prepared for the more rigorous senior seminar class they must complete before graduation.
What is IO?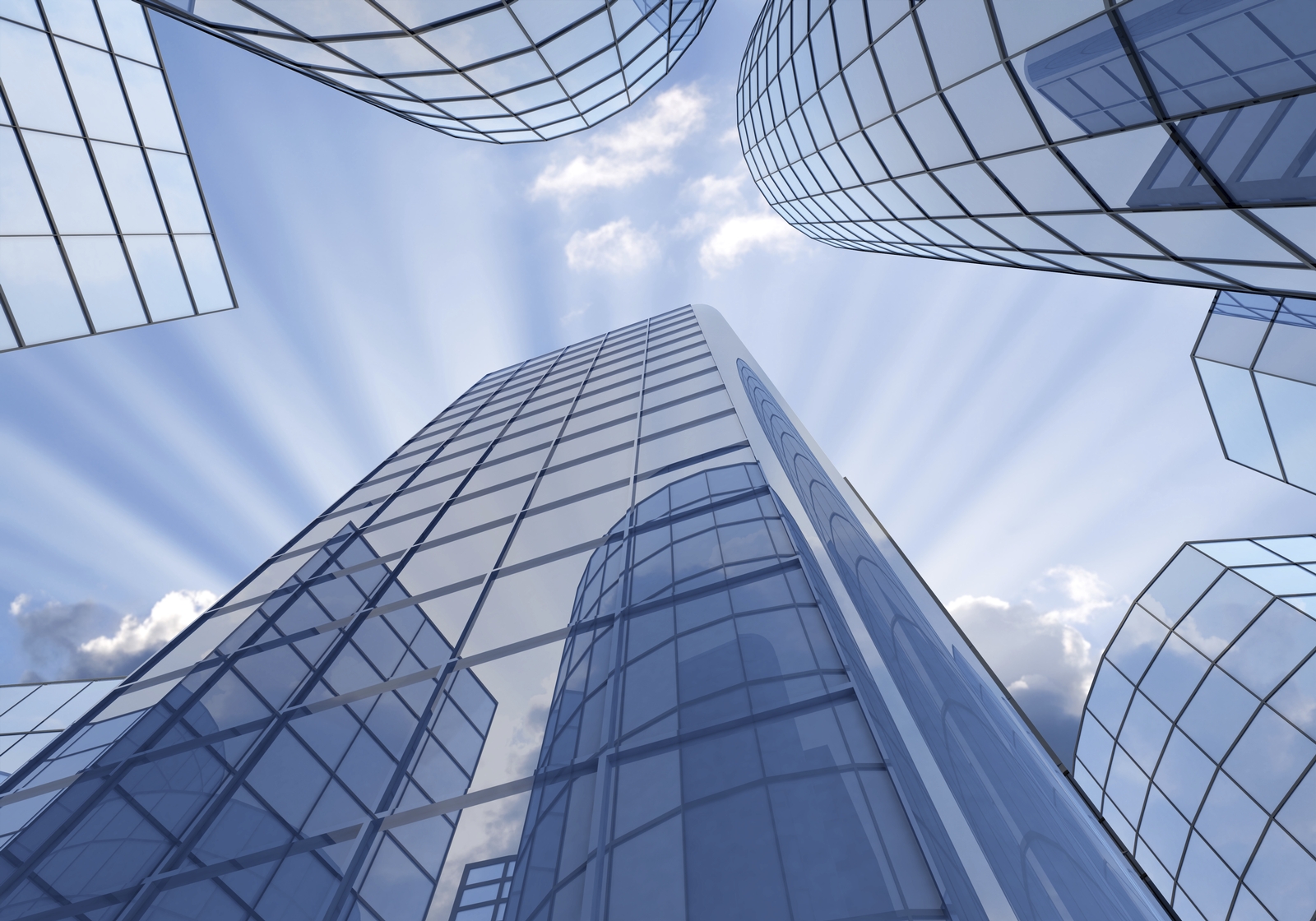 Industrial Organization (IO) resides at the intersection of economics and business. Many market policies find their origin in the thinking of leaders in this field. Many business strategies are informed by the basic principles of IO. Topics in I0 include antitrust laws, horizontal and vertical mergers, game theory, the theory of market structure, price discrimination, product bundling and predation. The field employs various theoretical and empirical tools to examine key public policy and economic issues.
At K-State, IO is taught by Dr. Dennis Weisman in his Industrial Organization and Public Policy course. His teaching style takes advantage of the pervasiveness of IO principles in each day's business news. You will find below a sample of recent issues where industrial organization has played a central role. Each of these is discussed in his course as students learn the value of theory in understanding the business world. The course focuses on developing the critical thinking skills required for navigating the worlds of business and government.
The commercial airlines are among the most proficient practitioners of price discrimination ("yield management") and yet frequently teeter on the brink of bankruptcy. Would consumer welfare be enhanced if the government were to limit the practice of price discrimination?

Was Microsoft a predatory monopolist, as the government claimed, or simply a particularly savvy competitor? In initiating this case, was the government protecting the competitive process to enhance consumer welfare or protecting individual competitors that were not capable of competing with Microsoft on the merits? How do economists view the Microsoft antitrust case and what are the economic arguments for and against the government's pursuit of Microsoft? In this case, the government retained a prominent MIT economist by the name of Franklin Fisher to support its economic analysis. Microsoft retained another prominent MIT economist by the name of Richard Schmalensee. What is more, Schmalensee is a former student of Fisher's. How could two economists, one trained by the other, and both teaching at one of the preeminent universities in the world come to see the merits of this antitrust case in such disparate ways?
Last year, the government blocked AT&T's attempt to acquire T-Mobile out of concern that it would result in a wireless market that was too concentrated and would therefore lead to higher prices. In attempting to secure approval of this merger, AT&T retained Professor Dennis Carlton of the University of Chicago. Carlton has been AT&T's economist of choice in every one of its mergers over the last decade. Why did the government reject Carlton's economic analysis in this merger when it concurred with his analysis in all of AT&T's previous mergers? Did the government make the right decision to block this merger out of concern that prices would rise, or did it err as AT&T claims in preventing the acquisition of additional electromagnetic spectrum that would have dramatically improved service quality as consumers make more intensive use of smartphones and other data-intensive technologies?
Econometricians employed point-of-sales data in the form of cash register receipts to analyze the merits of a proposed merger between Office Max and Staples. The merger was blocked, in part, because the analysis showed prices were significantly higher when only two of the three big-box office supply firms were present in any given market. This despite the fact that office supplies can be purchased in literally hundreds of locations. This analysis had important implications for delineating the boundaries of the relevant product market and sub-markets.

The government decided to bail out General Motors rather than allow it to go into bankruptcy. Ford Motor Company opted not to accept any government assistance. How would Joseph Schumpeter and his theory that creative destruction is a fundamental tenet of capitalism view the government's actions? What metrics did the government employ to evaluate the merits of this public policy and di d it decide correctly? What are the economic implications of having firms in the economy that the government deems are too big to fail ?
Wallet woes: students see 3.7 percent increase in prices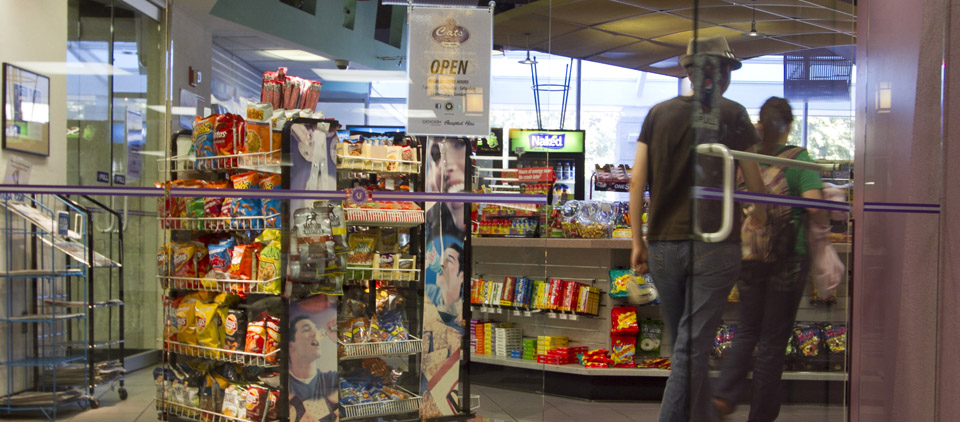 This article by Andy Rao appeared in the October 17 edition of the Collegian. Photo by: Evert Nelson
K-State and Manhattan area students received unpleasant news yesterday after the K-State Economics Club released its annual Student Price Index, which revealed a 3.7 percent increase in the price of goods purchased by K-State students from 2011 to 2012.
"Tuition is probably the component in the index that will most drastically affect the most people, although the rate at which it increases has slowed a bit," said Daniel Kuester, director of undergraduate studies in economics. "We put these numbers together so that students could see the effects that inflation has on what they pay in their daily lives."
The index, which was originally started a decade ago by the KSU Economics Club, shows annual price changes in common staple consumer items and services purchased by students in the Manhattan area. Items on the list include gasoline, groceries, tuition, beer, housing, textbooks and movies. Since the index was started in October 2002, prices for items and services on the list have gone up 85 percent.
The largest increase in price this year was in Internet services, which rose by 8 percent from 2011.
"For me, this is my first year living outside of the dorms or a sorority," said Alexis Lundy, junior in family consumer science education. "The thing that I found to be most expensive or that caught me most off-guard was to see how much more expensive groceries are these days."
According to Kuester, the Federal Reserve sets a core inflation goal of about 2 percent, an increase he said most experts and government officials consider a healthy level of inflation.
"People will argue otherwise, but I can tell you that it is important to have a certain amount of inflation in our economy," Kuester said. "You definitely don't want to have deflation, because that will scare people into holding onto their money and not helping the flow of money, which could cause a lot of other problems."
Different industries react differently to changes in the market on a year-to-year basis, Kuester said. Textbooks, for example, actually decreased in average price compared to 2011, a change that could be attributed to more online stores, cheaper production costs and increased availability to substitutes like electronic books.
If goods and services can easily be replaced, it is much harder to increase prices without acquiring the risk of significantly reducing demand, Kuester said.
This concept can be seen in play when looking at the inflation levels for the pizza industry in Manhattan; according to the SPI, prices in 2012 remained unchanged compared to 2011 prices.
"That's one example of how elasticity plays into inflation," Kuester said. "For goods like pizza, people can find substitutes like other fast food or cooking at home, making the demand elastic. This means that this industry is more sensitive to price changes and is less likely to be affected too drastically by inflation."
Other industries, he said, such as gasoline or tuition, are often considered to be basic necessities that people will generally pay for regardless of price, making the demand inelastic.
"As students, we have to learn how to budget and make those adjustments," Lundy said. "Personally, I try to buy generic brands for certain things and pick and choose where I buy nicer items. This helps me put more money into things that I really want."
In addition to various world events and political developments, Kuester attributed the increases in SPI to Manhattan's "unique economic environment."
"When you look at a college town like Manhattan, there's usually a high influx of people coming into the town on a regular basis," he said. "Things like game day for football, the beginning of the semester for the university; these are all things that can allow businesses to make a little bit more profit than they would normally make in another setting."
Gavin Koester, vice president of the Economics Club and junior in economics, said that the causes of inflation can often be linked to legislation and the actions of the government, which often have an indirect effect on the economy.
Waging war and increasing the defense budget, trying to support an expensive medicare and social security system and enacting laws restricting funding for education were some examples of developments that Koester linked to inflation.
"This is just another reason that students should be involved in the legislative process, especially at the local level," Koester said. "The actions that our government takes can have an indirect effect on things like tuition and overall costs. In the end, we're the ones that have to shoulder those costs."
So much good food everywhere!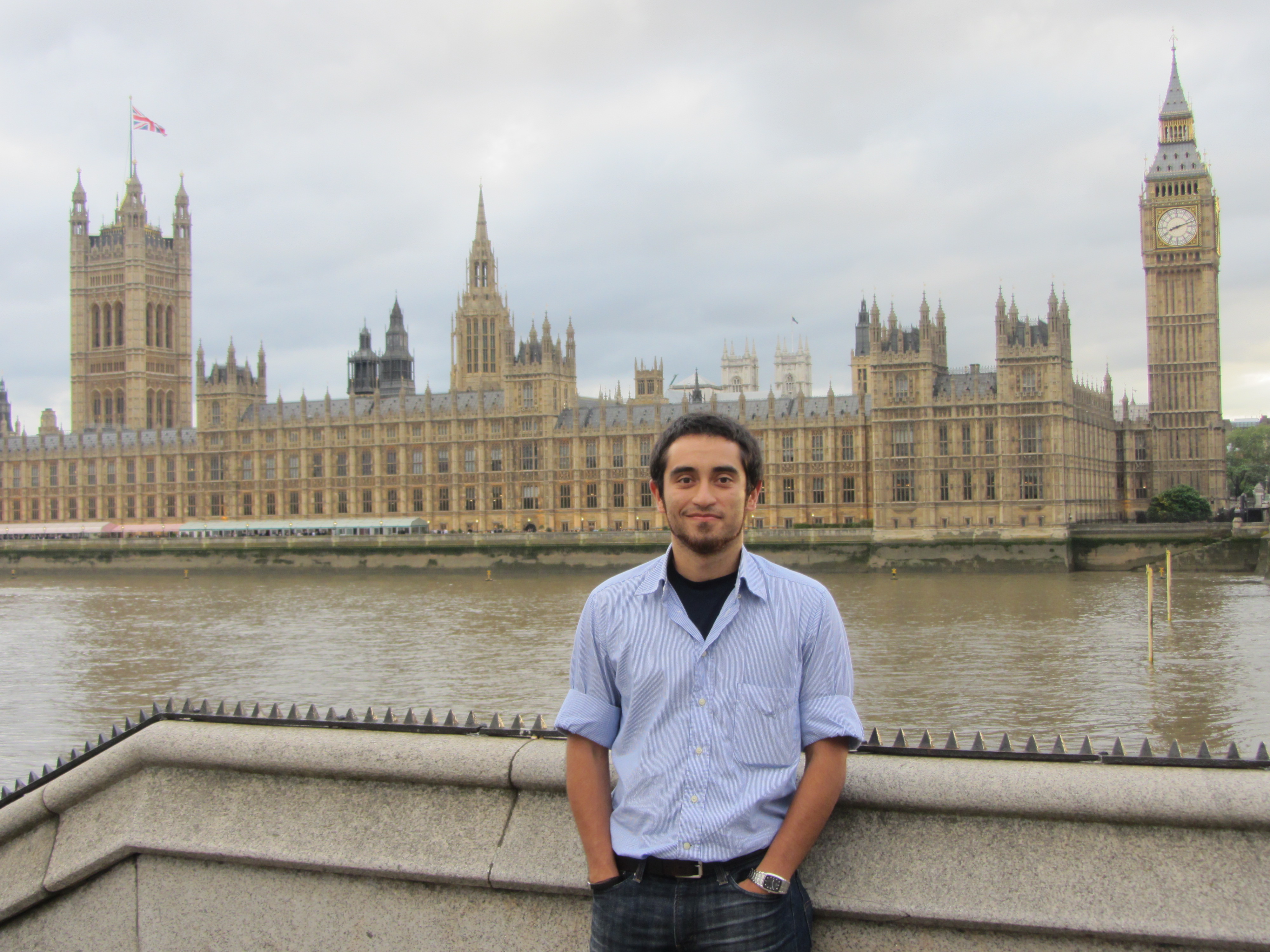 When Eduardo Alvarado was preparing for a semester studying in Europe, expectations were high. "Everyone told me 'You will have the time of your life' and 'You won't want to come back.' Even those who have never studied abroad know what the lore is about," said Eduardo.
Even before deciding to attend K-State, Eduardo had hoped to study abroad some day. He knew that such an experience would be both exciting and a great complement to his education. Fortunately for Eduardo, Mike Goss and his wife Becky also believe strongly in the value of broadened horizons through overseas travel. Mike graduated from K-State in 1981 with a degree in economics. He and Becky recently sponsored a new program which each year provides scholarships for 25 K-State students to study abroad. "It's just getting started," Mike said, "but I'm really proud of that. I realize how much my life has been enriched by international travel, and I wanted kids from K-State to have the same opportunity." When Eduardo received a $5,000 Goss Discovery Scholarship in the inaugural round of the program, his goal was within reach. The scholarship helped Eduardo pay for his housing in Bologna, Italy, where he studied and allowed him flexibility to also travel to countries including Spain, Germany, Poland, Malta and Ireland.
The experience did not disappoint. "I need to get back to Europe as soon as possible,' Eduardo said "The time I spent in Italy has certainly exceeded expectations. It's a completely different atmosphere. It's fascinating. You turn the corner and hear American English and you immediately get to meet someone and comment how each of you got here. You hear Spanish or Italian and you get to see if you can actually communicate efficiently. It's an opportunity to practice and learn languages that aren't so used at home, and to see what other people's perspectives are on American politics, the economy or just the U.S. as a whole. And the food, oh man! So much good food everywhere!"
"I think study abroad is something that everyone needs to do. There is something in it for everyone, and there's so much more to see and learn than you could ever get from reading books in our classrooms. It's helped me make some solid new friendships with other Americans, as well as people from other countries. One of the most surreal experiences was meeting up with Jonathan [Nebel, a fellow economics/philosophy student] in Italy to go see Jacob Pullen play professionally and talk to him for about an hour. I can't really say it would have been as cool to do it in Manhattan last year."
Eduardo has always been an excellent student and on the lookout for challenges. He participated in an internship with the Kansas Governor's Cabinet and worked on a project aimed at improving interaction between the governor's office and the Hispanic community. He also presented original research at the Dallas Federal Reserve Bank's Economic Scholars Program on the economic impacts of changing Kansas cigarette taxes. Still, the study abroad program helped him gain a better perspective on what he wants to do after graduating next May. "At first, the thought of graduate school, after 5 years of undergraduate to finish two majors and a minor, was not so appealing. But now with the possibility of doing postgraduate work in Europe, and after having seen different perspectives on the educational system, I am leaning more towards a Master's in Economics."
New scholarships support economics at K-State
Financial assistance and a dose of encouragement go a long way in helping students meet their educational goals. New scholarships endowed by Jim and Kathy Haymaker and by Michael and Gerri Carlisle provide welcome support to some of our best students. Both Jim and Michael are alumni of the department. These scholarships reflect a shared passion for helping students embark on a rewarding path via quality education at K-State.
James and Kathryn Haymaker Family Economics Scholarship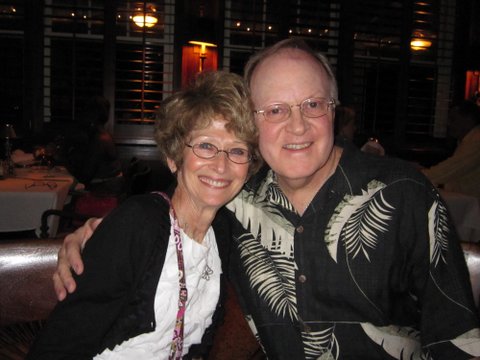 When he first came to Kansas State University more than 40 years ago, Jim Haymaker was amazed by the welcoming atmosphere. But it was a trip to Paris during his junior year that changed his outlook on his future, and by the time of his graduation in 1969, he had a clear vision of his career path.
The encouragement and support he received in the K-State Department of Economics stayed with him as he continued his education. He earned an MBA at the University of Chicago and began his career with Cargill, where he built a 38-year career at home and abroad. He retired as corporate vice president of strategy and business development in 2011.
Jim and his wife Kathy — whom he met at K-State — live in Edina, Minn., and have supported the university in many capacities. Recently, they established the James and Kathryn Haymaker Family Economics Scholarship, which will be endowed to provide financial support for students for generations to come. Jim recently shared thoughts on his K-State experience, what it means to help students and the importance of philanthropy.
What was your experience like at K-State?
I was a member of Beta Theta Pi, which was a great group of guys and a positive, formative experience. I studied abroad in Paris during my junior year. It was a defining experience in my life, second only to meeting and marrying my wife Kathy. It helped me realize that I wanted to pursue a career in international business and my abilities in foreign languages were better than I thought! When I returned to K-State from Paris, I added a major in French.
What do you love about the university?
I was immediately struck by the friendliness of the people. That was a standout attribute of the university. And I felt like I received a very good education there both on the language side and on the economics side. When I went to the University of Chicago to earn my MBA, I faced some stiff competition, but I felt that my K-State degree had prepared me well.
What was your inspiration for creating this scholarship?
I received credit at K-State for the studies I completed at the University of Paris, but I still had to rush to catch up when I returned. I had some great professors and received wonderful support from the department of economics. I felt there was a lot of camaraderie in the department.
Later on, department head Bill Blankenau recruited me to serve on the department's advisory council, and I came to find out that the department didn't have as much scholarship funding as others on campus. The economics program at K-State puts out a lot of good business people, entrepreneurs and specialists in many industries, and I felt there was an opportunity to provide expertise, leadership and resources to help the department move ahead.
I'm also concerned about access to higher education. There are far too many young people who can't go to the school they want to attend — for one reason or another — and they end up going elsewhere or stopping their education altogether. If more funds were available there'd be more access for some of the best and brightest students to come to K-State.
Why is philanthropy important?
Beginning that journey of giving back is a very fulfilling thing. There's a great feeling in giving back. We are fortunate to have the means to do so, and that's a result of our own education. Not everyone can give a full scholarship — but every donation has an impact. We encourage others to study the process of gifting and how to do it within your means. Learn to develop that spirit of giving — it's a real help to K-State and to its students.
Michael and Geraldine K. Carlisle Scholarship in Economics
Michael Carlisle graduated from K-State in 1972 with a B.S. in Economics. He discovered his interest in economics early in his undergraduate days. "My principles class was a good experience and after some encouragement from the instructor, I chose Economics as a major." For Michael, economics provided an excellent blend of classic liberal arts instruction and practical applications in understanding markets, human behavior, behavior of firms and of business in general. He also saw the major as providing flexibility since it provides a solid base for further study in business, banking, law, and related fields.
After graduation, Michael served four and half years on active duty in the U.S. Air Force. He took advantage of an opportunity to simultaneously earn an MBA. This opened the door for a return to Kansas and a rewarding career in trust banking. "Trust administration and investment management has been a great fit for my personality and has provided some very unique and rewarding experiences."
About nine years ago, Michael and his wife, Gerri, became involved with the K-State foundation. This vantage point gave Michael an insider's view of the financial challenges facing higher education and led him to be more involved in moving K-State forward. "I was a bit alarmed to discover the ever-increasing cost of providing quality higher education, and the greatly diminished contributions by the state to finance such education. It became obvious that if we are going to 'hand off' to succeeding generations what was given to us, friends and alumni of K-State are going to have to consider contributing funds now, not in the distant future. This has motivated us to give back and to help enhance the mission, vision and outcomes of the K-State economics department."
One component of giving back has been the establishment of the Michael and Geraldine K. Carlisle Scholarship in Economics. In addition, Michael serves on our advisory council and has shared his expertise with students through a presentation to our economics club.
In the pits with the Econ Club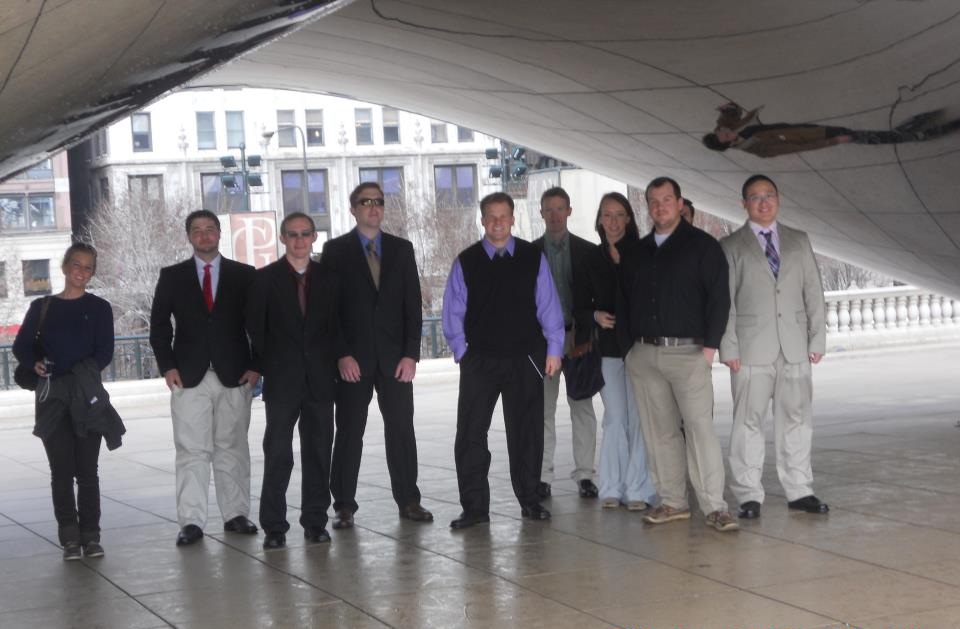 The annual Economics Club trip took students further afield than usual this year when K-State alum and Applied Research Company president John Nelson hosted Professor Kuester and nine students in Chicago.
The group arrived in Chicago on March 11th and enjoyed Gino's East pizza after getting settled in at the hotel. Monday was full of outstanding experiences as John hosted the group for a tour of the Chicago Cultural Center followed by lunch at the Union League with a fascinating group of traders and regulators. The group toured the Chicago Mercantile Exchange, The Chicago Board of Trade and the Chicago Fed along with the money museum at the Fed. Many students commented on the excitement of going "into the pits" at the Chicago Board Options Exchange. The group showed some good economic rationale when they elected to visit the lounge at the top of the Hancock Tower (which is "free" if you purchase a libation) instead of touring the more expensive Sears Tower. John also showed the students around Millennium Park.
On Tuesday the group met at John's office. They were joined by David Caulk and Min Ju Lee of the Greatest Good, an innovative consulting firm founded by Freakonomics author Steven Levitt. David and Min Ju shared excellent advice and insights with the students. After lunch at the Berghoff, the students had a few hours to visit Navy Pier before flying back to Manhattan.
Professor Kuester was very pleased with the event. "Our students were treated like VIP's and they certainly represented themselves and the department extremely well. I can't thank John Nelson enough for arranging an outstanding schedule of events for our students. We were very grateful to both Bob Regnier and our student senate for helping out with funding for this trip."
Econ Club President Katie Gustafson added, "We had a fantastic time in Chicago, I felt like we made a lot of strong connections and learned a great deal about how markets and options trading work." Mallory Nolte added. "The visit from the Greatest Good consultants was really informative. I had a lot of fun at the money museum at the Fed and our tour guide certainly had a lot of interesting stories. Chicago is a great city to tour and I think we all made some new friends and met some important contacts!"
The students attending the trip were Logan Gotreau, Kyle Landau, Matthew Hodge, Muyuan Niu, Mark Holton, Mallory Nolte, Joseph Dasenbrock, Katie Gustafson, and Andrew Wagner.
Vladimir Bejan wins Stamey Teaching Award
Graduate students in the Department of Economics are a big contributor to undergraduate education. Despite the pressures of their own studies, those who serve as instructors are dedicated to excellence in their teaching. For several years, Vladimir Bejan has been a leading example of graduate student dedication and success in the classroom. During the spring commencement ceremony, Vladimir was recognized with the prestigious William L. Stamey Award for Excellence in teaching from the College of Arts and Sciences. This is a college-wide award recognizing outstanding contributions to undergraduate education. Vladimir was the only graduate student in the college to receive this honor in 2012.
During his time in the Ph.D. program, Vladimir has taught Principles of Macroeconomics, Intermediate Macroeconomics, and Money and Banking. He has done well in all of these courses but was recognized for his outstanding performance in the principles courses. These classes have 150 students or more and most of these students have little background in economics. It takes talent and hard work to teach well in these circumstances. Vladimir brings to these classes a seriousness of purpose combined with humor, friendliness, and energy. This winning combination creates a great learning environment. Student sentiment regarding his courses shows that his enthusiasm for economics is appreciated and contagious.
Vladimir is putting the finishing touches on his dissertation and will begin his new position as Assistant Professor of Economics at Seattle University in the fall.
Babcock, Alakshendra project chosen as Sweet 16 High Value Research Program
The Research Advisory Committee of the American Association of State Highway Transportation Officials has selected a research project sponsored by the Kansas Department of Transportation and the Kansas State University Transportation Center as one of its High Value Research Projects for 2012. The study "The Economics of Potential Reduction of the Rural Road System in Kansas," was co-authored by Michael W. Babcock, professor, and Abhinav Alakshendra, doctoral candidate.
Designated as the Sweet 16 High Value Research program, the study by Babcock and Alakshendra was one of the 16 research projects selected out of 120 submissions nationwide. The study was one of four selected from a region that includes Michigan, Ohio, Indiana, Illinois, Wisconsin, Minnesota, Missouri, Iowa and Kansas.
Professor Babcock is recognized as an international authority on agricultural transportation.The economic impact of maintaining short-line railroads, highways and airports in Kansas and other rural areas has been the topic of many of the technical reports Babcock has compiled. Babcock's research has been cited at congressional hearings, has been included in public dockets and has played an important role in shaping public policy in such areas as railroad deregulation, proposed railroad mergers and economic development.
Dr. Wayne Nafziger publishes the fifth edition of his textbook, Economic Development
E. Wayne Nafziger, University Distinguished Professor of Economic, Kansas State University, has just published the fifth edition of a textbook, Economic Development, with Cambridge University Press. Nafziger has authored 14 books (two with coauthors), coedited six books, and published numerous journal articles in economic growth and income distribution. The focus of Nafziger's publications is on the low- and middle-income economies of Asia, Africa, Latin America, and East-Central Europe, where 85 percent of the world's population lives, as well as analyses of the lessons of Japan's long-term growth from the 1860s through the 1980s and recent advances by South Korea and Singapore, for contemporary developing countries.

His articles have appeared in the American Economic Review, Economic Development and Cultural Change, World Development, Journal of Development Studies, Journal of Conflict Resolution, Economics of Peace and Security Journal, Defence and Peace Economics, Journal of Economic Issues, and other journals.

Nafziger's text explains the reasons for the fast growth of Pacific Rim countries such as China and Indonesia, and other economies such as Brazil, Poland, and (recently) India, and the increasing degradation of large parts of sub-Saharan Africa. His comprehensive and clearly written text discusses poverty, income inequality, hunger, unemployment, stabilization and liberalization, the environment and carbon-dioxide emissions, the development of human capital, and the widening gap between rich (including middle-income) and poor countries.

According to Nafziger, the field of development economics has changed dramatically since his first edition in 1984: countries such as India, Pakistan, Taiwan, and the Philippines considered as poor then are classified as middle-income countries today. Moreover, the development literature now includes topics such as randomized experiments to assess aid, an exploration of whether information technology and mobile phones can provide poor countries with a shortcut to prosperity, and a discussion of how worldwide financial crises, debt, and trade and capital markets affect developing countries.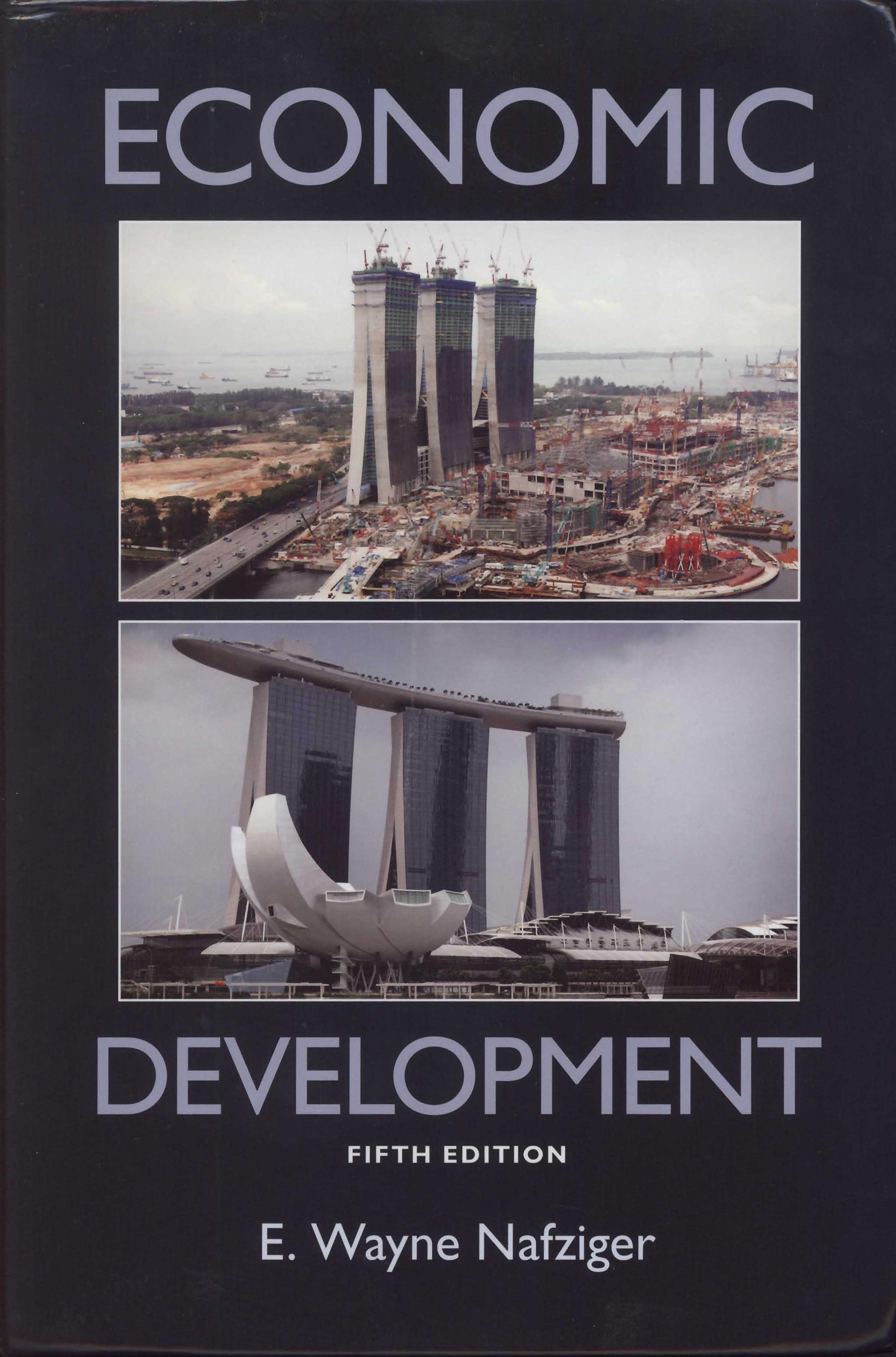 The book has been praised by other scholars in the field. John Weeks, School of Oriental and African Studies, University of London, states: "Now in its fifth edition, Nafziger's Economic Development had gone from the best in the field to the classic in the field, the most comprehensive statement and analysis of major issues of development. It is essential for students in both economics and development studies, and an invaluable aid to instructors. Indeed, every person who wishes to be well-informed about the inequalities among countries should read the third chapter, "Economic Development in Historical Perspective." Lloyd J. Dumas, University of Texas at Dallas indicates that "The latest edition of this first-rate text updates the copious illustrative data contained in its clear and extraordinarily comprehensive treatment of the character and problems of development. . . .It is filled with valuable references to the literature and helpful websites that serve as a guide for deeper investigation of the key issues."

For Howard Stein, University of Michigan, Ann Arbor, "Professor Nafziger's Economic Development is one of few texts that draw on theory, history, policy, and institutional analysis of the complexity of the development process and why the goals of development continue to remain so elusive for so many." Christopher Cramer, SOAS, University of London, says that "rather than applying a body of theory to the problems of developing economies, this is a textbook that begins from the diverse, uneven reality of developing countries and explores how economics have been applied, what debates have emerged, and what policy relevance these debates have. Clearly written and briskly paced, its particular value emerges by using the text in combination with the Internet resources and bibliographic support the book provides." John Loxley, University of Manitoba, thinks Economic Development is the most comprehensive text available on the subject, . . . written in a clear, lively, and readable fashion that makes it very accessible to students. It deals impressively with theory, policy, and institutional issues in the best traditions of political economy and draws intelligently on concrete country studies."

Anwar Shaikh, New School for Social Research, New York, writes that Nafziger's book is "An excellent and wide-ranging textbook on development. The author's expertise and fair-mindedness are evident."

Nafziger has been a faculty member in economics at Kansas State University since 1966. He received his bachelor's degree from Goshen College, his master's from the University of Michigan, and his Ph.D. from the University of Illinois in 1967. He was Visiting Fulbright Professor at Andhra University, India in 1970-71; Fellow at the East-West Center, Honolulu in 1972-73; Visiting Scholar, University of Cambridge; and Visiting Scholar, Nigerian Institute for Social and Economic Research, Ibadan, 1976; Visiting Professor, International University of Japan, Graduate School of International Relations, Yamato-machi, in 1983; Hewlett Fellow at the Carter Center, Atlanta, in 1991; Indo-American Foundation and National Science Foundation researcher at Andhra University in 1993; Senior Research Fellow at the UNU/World Institute for Development Economics Research, Helsinki, 1996-1998; and American Institute for Indian Studies and Institute for Social and Economic Change, Bangalore Researcher on "Bangalore Software Entrepreneurs under Reform," 2007. He was Editor of the Journal of African Development in 2008-11. He has supervised 22 completed Ph.D. dissertations (3 co-major chair). Nafziger has been Co-Principal Investigator, African Studies Center and other centers at KSU.

He was married for 41 years to Elfrieda Toews, who died in 2007. He has two sons, Brian, a U.S. State Department foreign service officer, serving in Moscow, Russia, and Kevin, Southwest Bureau Chief for Pearson's MergerMarkets, in Phoenix.
Instructors wishing to consider the 5th edition of Economic Development, 2012, may contact Cambridge University Press for a complimentary copy, and nafwayne@ksu.edu for test banks and supplements.
Drs. Gormely and Akkina set to retire as the semester winds down
The Department will lose 86 years of combined teaching experience as Dr. Patrick Gormely and Dr. Krishna Akkina retire at the end of this spring.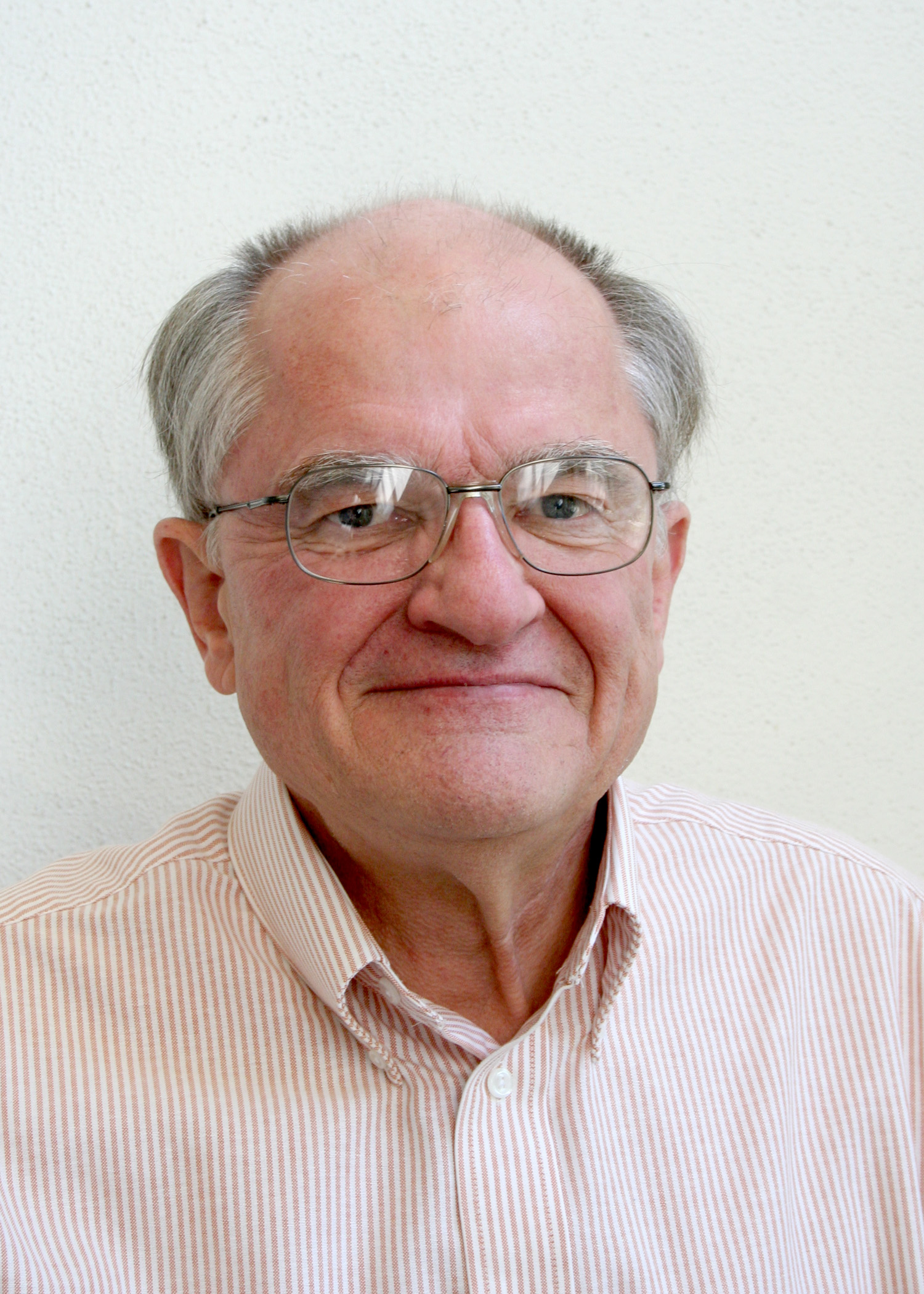 Dr. Patrick Gormely has given 45 years of dedicated service to Kansas State University. Over his years at Kansas State University, Patrick has served on numerous departmental committees, as Director of Graduate Studies, and as Acting Head of the Department ofEconomics. He served two terms on the KSU Faculty Senate and many years on the Board of Directors of the KSU Teachers and Employees Association.
Patrick joined the KSU economics department in fall 1967 upon receiving his PhD in economics from Duke University. He received his bachelor's degree from Catholic University in Washington, D.C. in 1963. Patrick's major areas of concentration are in development economics and international economics. Unusually versatile and widely read, he has also taught such courses at KSU as principles of economics, intermediate macroeconomics, intermediate macroeconomics, and history of economic thought–a field of inquiry that few members of the new generation of economists are equipped to teach.
Patrick was major professor to 5 PhD and 26 MA students and served on many other masters theses and doctoral dissertation committees over the years. His research has been published in such journals as Demography, American Journal of Agricultural Economics, Economic and Social Review, and Journal of Economic and Social Measurement, among others. In two periods of leave from KSU, Patrick served for two years in Nigeria with the U.S. Agency for International Development (USAID) and as a research associate at the Economic and Social Research Institute in Ireland. He also taught at Quad-i-Azam University in Pakistan and served as a consultant to USAID in Korea, Uganda, Brazil, Turkey, Colombia, Peru, Ecuador, and El Salvador.
In retirement, Patrick plans to pursue active hobbies such as photography and reading, along with enjoying more travel with his wife, Susan. His colleagues will miss his good humor, many contributions to the department, and his intense interest in ongoing economic issues, analysis, and policy debates.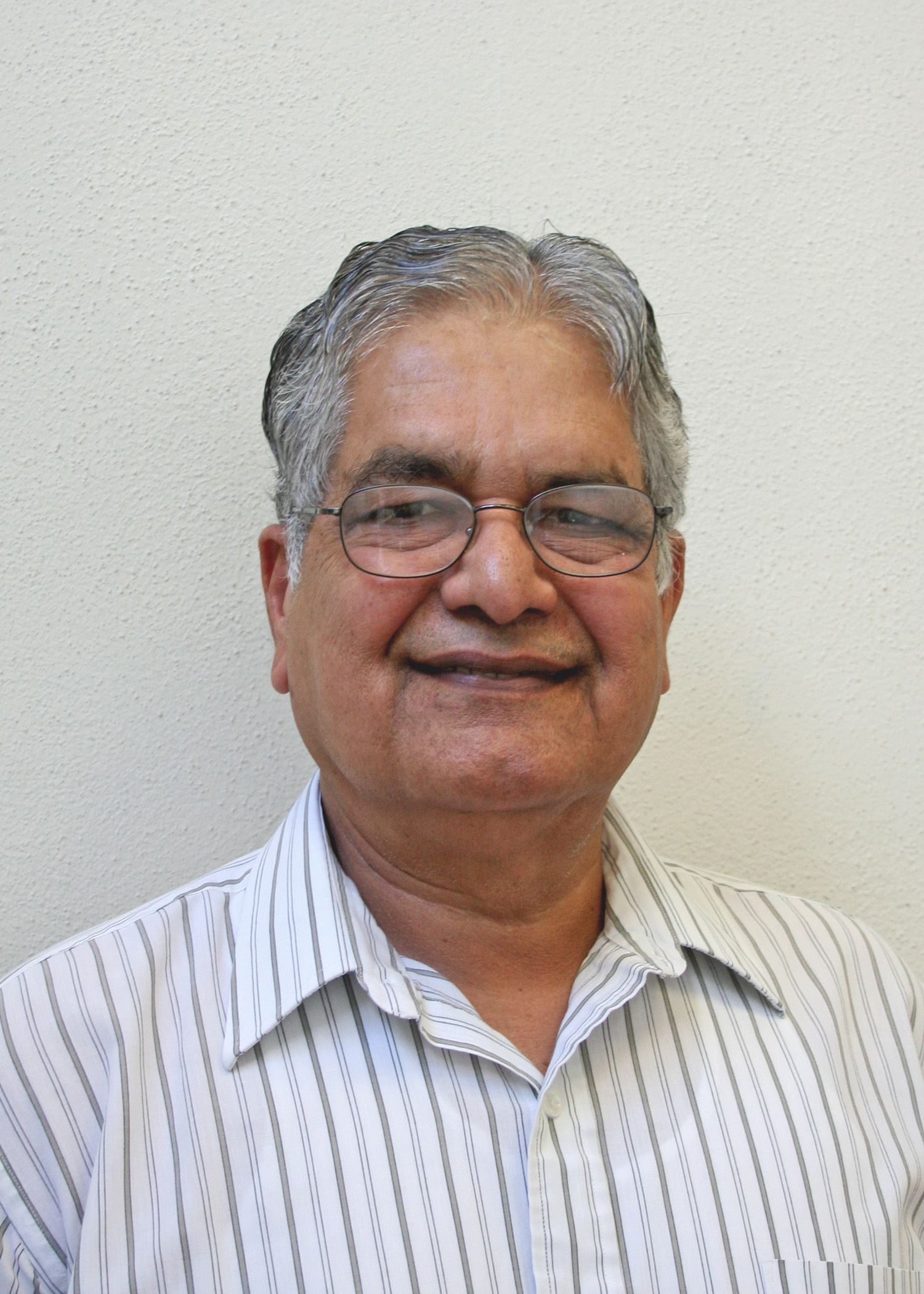 Dr. Krishna Akkina has given 41 years of dedicated service to Kansas State University. Krishna arrived at Kansas State University in September 1971 and received his PhD from the University of Minnesota the following spring. He received his Bachelor of Arts degree from Andhra University in 1963 with dual majors in economics and mathematics. Before attending Minnesota for his doctoral degree, Krishna also earned a master's degree from Delhi University in 1965.
Highly trained in econometrics at the Delhi School and Minnesota, Krishna taught graduate courses at KSU in international economics and macroeconomics as well as numerous undergraduate courses. His areas of interest also include energy economics, development economics, and statistics. During his career, Krishna published more than 20 articles in refereed journals, including the nation's most prestigious econometrics journal. His research appeared in such respected journals as Econometrica, The Indian Journal of Economics, and The Southern Economic Journal, among others. Over the years, he presented his research at more than 25 conferences.
Krishna served as a visiting associate professor at Indira Gandhi Institute of Development Research in Bombay, India and also spent a year as a visiting scholar at the University of Southern California in Los Angeles. In addition to serving on many departmental committees, Krishna was mentor to numerous graduate students and provided important counsel in the area of applied econometrics to his colleagues. He served as major professor for numerous MA and doctoral students in the KSU graduate program, and co-authored many journal articles with these students.
In retirement, Krishna and his wife Savithri plan to spend more time traveling, visiting their son, reading, and pursuing other hobbies. His colleagues in economics will miss Krishna and are grateful for the excellent service and wise counsel he has provided over the years. This citation recognizes Krishna for his dedication and service to the Department of Economics.
Recent book by Lloyd Thomas to be translated and published in Chinese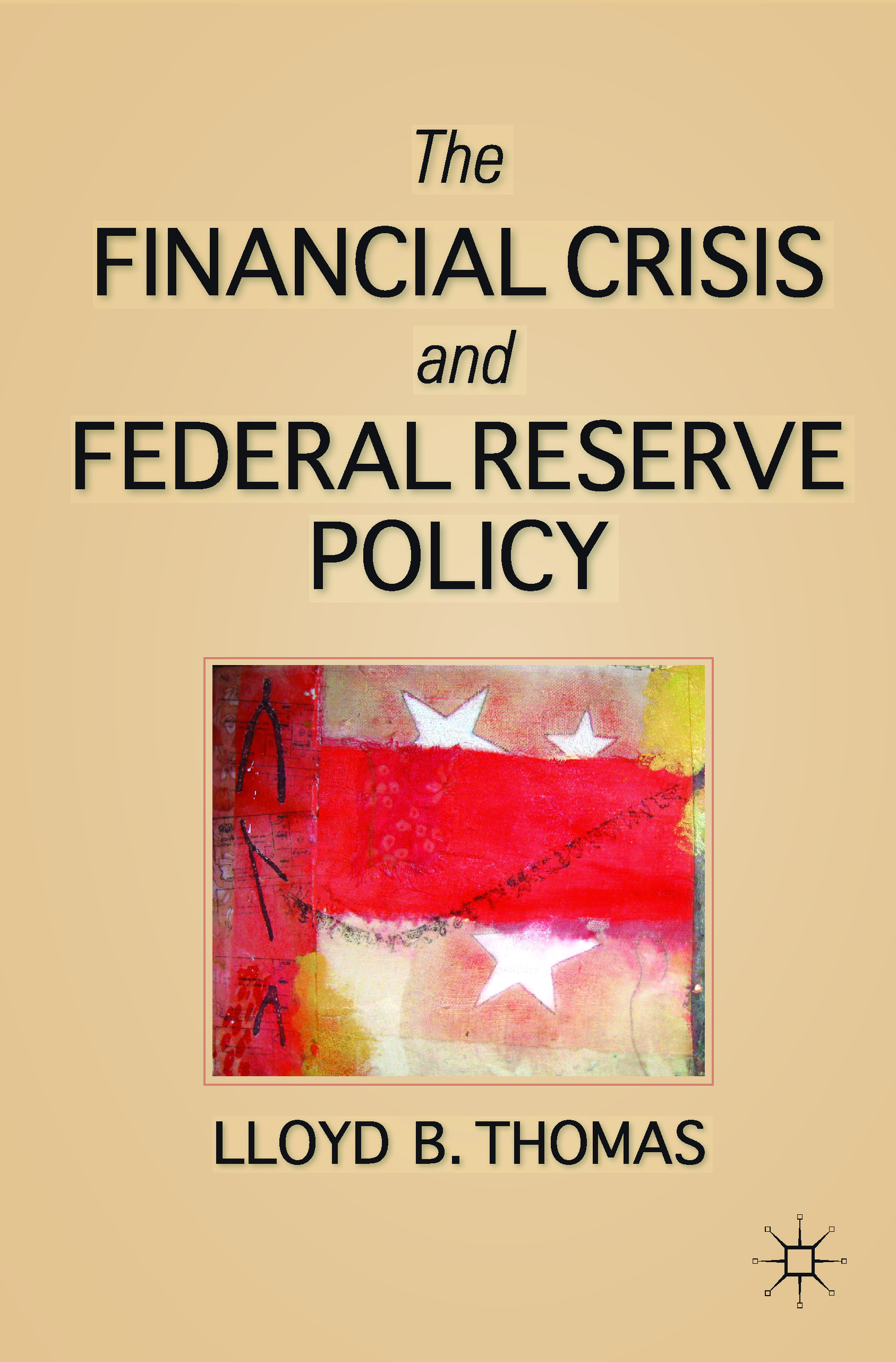 Lloyd Thomas has been notified that his book, The Financial Crisis and Federal Reserve Policy, published by Palgrave-Macmillan in 2011, will be translated and published in Chinese in fall 2012. Thomas indicates that he was inspired to write this book during his sabbatical leave in 2009-2010.
"It had become clear to me that the financial crisis that began in 2007 was the most important economic event of my lifetime--indeed, the biggest economic catastrophe since the Great Depression of the early 1930s. It's consequences are still plaguing the United States and wreaking havoc on such European nations as Greece, Ireland, Italy, Portugal, and Spain. Being a professional economist, I decided to devote the major portion of my sabbatical leave at Indiana University to studying the causes and consequences of the Great Crisis, and thinking about potential measures that might minimize the likelihood of additional severe crises in the next few decades. I wrote a prospectus and five sample chapters of the proposed book during the fall 2009 term and sent them to several publishing houses that had expressed preliminary interest in the project. After receiving reviews and offers from several publishers, I decided to sign with Palgrave-Macmillan, a publishing firm derived originally from the venerable and respected British publisher, Macmillan. Being largely free of committee work and teaching responsibilities during my sabbatical, feeling a sense of urgency, and typically working seven days a week, I was able to complete the 12-chapter manuscript in late July, 2010."
The book was published in March 2011, and has received favorable reviews by professional economists. Among these are the following:
"I've read many books on the Financial Crisis. Lloyd B. Thomas's book, quite simply, is the best. It doesn't simply describe what happened, it explains what happened. And it explains what needs to be done to prevent it from happening again." --- Laurence Seidman, Chaplin Tyler Professor of Economics, University of Delaware
"Thomas provides a comprehensive and dispassionate analysis of the Great Crisis of 2007-2009. Exceptionally well written and researched, the book has much to offer professional economists, financial experts and policy makers...This book is destined to be one of the most thoughtful, independent, and insightful analyses of the Great Crisis." ---Bruce Jaffee, Professor and Executive Director, Institute for International Business, Indiana University.
"Timely, informative, insightful, beautifully written, and readable both by informed professionals and economists. Thomas presents a very interesting treatment of the Federal Reserve's role in the current economic crisis with comparative historical background on the Fed's behavior during the Great Depression. A wonderful book." ---Michael J. Greenwood, Professor of Economics, University of Colorado.
While there was a lot of hard work and a severe, self-imposed time constraint involved in writing the book, Thomas indicates that he is glad that he undertook the project. "I learned a lot," he indicated.
Jim Haymaker receives the College of Arts and Sciences Merit Award

Jim Haymaker was recently awarded the College of Arts and Sciences Merit Award in the area of Entrepreneurship for his role in developing and implementing a paradigm shift at Cargill Incorporated known as "Strategic Intent."
Jim graduated from K-State in 1969 with a bachelor's degree in French and Spanish and a bachelor's degree in economics. He earned an M.B.A. in Finance/International Business from the University of Chicago in 1971 and studied French Civilization at the Sorbonne University of Paris. He also studied at the University of Louvain in Belgium in 1972, where he received a license in Applied Economics.
After this impressive education, Jim embarked on a highly successful career with Cargill, beginning as a financial analyst in 1973. He went on to hold a number of leadership positions. From 2000 to his recent retirement, Jim served as Corporate Vice President of Strategy and Business Development for Cargill.
Jim used his entrepreneurial skills throughout his career to help Cargill grow and prosper. One of his successful contributions to the company occurred after he was asked in 1998 by the CEO of Cargill to lead and facilitate the development of Strategic Intent for the company. This program would chart Cargill's course over the subsequent decade. Strategic Intent was about reinventing the entire firm and it's business model to be more agile, entrepreneurial, and focused on the customer.
Strategic Intent was a big success. Under the program Cargill took sales from $55 billion to $125 billion and increased it's market capitalization five fold by 2010. By 2005 Cargill had more than tripled its earnings, increased revenue by 50%, and had 44% more employees. This success, and the creativity underlying it, has attracted considerable attention. A Harvard Business School case study of Cargill's success states that: "Cargill's Strategic Intent of becoming the premier provider of innovative customer solutions in food and agriculture represented radical change. The collective result of these moves enabled Cargill to adopt a desperately needed new focus on the customer and their needs." Jim has described the process as "slightly easier than parallel parking an aircraft carrier."
Jim took a leadership role in both developing and implementing this strategic shift. In doing so, he demonstrated that the principles of entrepreneurship could thrive in the corporate structure and that the large company could be nimble in a changing environment. Jim's accomplishments in entrepreneurship have been widely recognized. He has spoken to the senior leadership at General Electric and Bayer on the topic of global entrepreneurship and has spoken several times to classes at the Harvard Business School and the Kennedy School of Government on the topic of Strategic Intent. He has also taught courses related to customer solutions at both the Visiting Executive Program at Dartmouth Tuck Business School and the Booth University of Chicago Business School. He is widely recognized as a strategist, an expert on mergers and acquisitions, and a leading innovator in entrepreneurship within the global firm. We are proud to have Jim as an economics graduate.
Some of our alumni might be thinking that the Haymaker name sounds familiar. Haymaker Hall was named after Jim's grandfather Henley, a popular professor of botany, biology, and plant pathology from 1917-1963.
2011 Student Price Index again shows rising costs
The K-State Economics Club demonstrated recently that the cost of living for the average K-State student continues to rise more rapidly than the cost of living for the average American. The 2011 Student Price Index (SPI) increased by 5.2 percent from 2010 while the Consumer Price Index (CPI) increased by just 3.5 percent. Since 2002, the SPI has increased by more than 75% compared to 25% for the CPI.
The SPI is calculated each year by the K-State Economics Club. The measure attracts considerable attention and has been covered by USA Today, CNN, the Kansas City Star, the Manhattan Mercury, and KMAN.
Vice President Kyle Landau coordinated the efforts this year. Club members visited local restaurants, grocery stores, gas stations, bars, bookstores, and movie theatres to gather information regarding annual pricing. "As we all should know, twenty dollars will not buy us nearly as much as it could have 10 years ago. The price of nearly everything has increased substantially over the last decade," stated Landau.
After analyzing the SPI statistics, club president Katie Gustafson observed "It is a bit disheartening that students are again impacted by inflation more than the average consumer. As students, we are very aware of the price of gasoline as that takes up a signification portion of our budget. I feel we notice that increased cost more than the average consumer. Prices of goods we must buy such as tuition and housing increased by almost eight percent last year. At least the price of groceries has remained relatively low."
Club member Mark Silverwood helped gather data for this year's SPI. "There was some good news in this year's SPI. This year the tuition increase was somewhat in line with changes in other student prices," Silverwood observed. "And when we consider the problems with food production in some parts of the world, the fact that the price of groceries was up less than three percent from 2010 and are almost the same as 2009 is encouraging. I know some students were pleased with the fact that the price of beer actually decreased."
Increases in the prices of gasoline (up 37.4 percent) tuition (up four percent) and textbooks (up ten percent), greatly contributed to the Student Price Index's twelve-month growth. Other staples in the index include beer, pizza , ICAT tickets and movie ticket prices. All of these were unchanged from last year or down slightly. The average housing cost for a K-State student increased by three and a half percent.
Department welcomes three new faculty members
We are very pleased to have three new faculty members join the department this year. Peri da Silva, Leilei Shen, and Anson Ho arrived in July and August and seemed unfazed by the heat wave. All are now settled in and hard at work on their teaching and their research projects.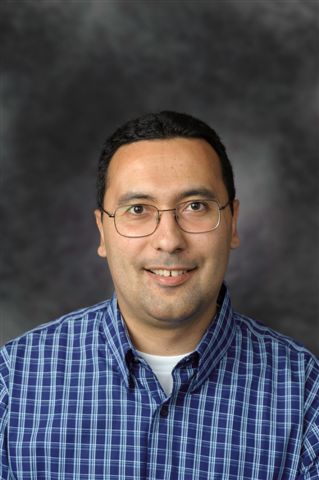 Peri da Silva earned his Ph.D. from the University of Illinois and Urbana-Champaign in 2005. He earned his M.S. degree form Getulio Vargas Foundation in Rio de Janeiro and his Bachelor of Science Degree from Federal University of Rio de Janeiro. He comes to us via the University of North Dakota where he was an associate professor of economics. Peri is an international trade economist with research interests in the political economy of trade, theory of preferential trade, and ways to distribute the gains generated from trade liberalization. His work has been published in World Bank Economic Review, Economic Theory, Journal of Development Economics and other distinguished journals. Peri is also a fellow of the Centro Studi Luca d'Agliano at the University of Milan.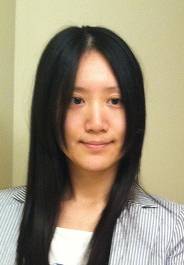 Leilei Shen recently finished her Ph.D. at the University of Toronto and earlier earned her M.A. degree from University of British Columbia and her B.A. from York University. She has interests in international economics, development economics, and microeconomics. Much of Leilei's research considers how the productivity of firms and industries changes in response to trade liberalization. Other work investigates the relationship between aging, social capital, and healthcare utilization in Canada. Her work in this area appears in the journal Health Economics, Policy and Law. A third line of research looks at how the level of development of the financial sector in a country influences the structure of industry.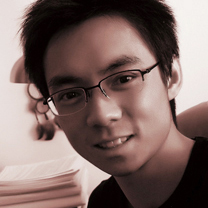 Anson Ho recently finished his Ph.D. at the University of Iowa. Originally from Hong Kong, he received his B.A. in economics and B.S. in finance from Indiana University. Anson's current research interests lie in taxation, development and firm dynamics. In the area of taxation, he has done research which considers the macroeconomic effects of tax-deferred saving accounts. In the area of development, Anson and his co-authors consider the evolution of productivity and firm-level distortions in Ecuador during their economic crisis in the late 1990s. At Iowa, Anson also was a research assistant with the Iowa Electronic Health Markets research team. This team explores the use of prediction markets in forecasting health-related events, such as the spread of 2009 H1N1 Influenza.
Students present original research at Economics Scholars Program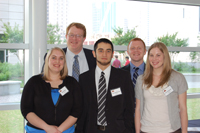 We are very proud that several of our excellent economics students had the opportunity to share their research on key economic issues before some noted economists. The students were invited to present at the annual Economics Scholars Program, hosted by Austin College and the Dallas Federal Reserve Bank, April 1, in Dallas. Forty-two papers were presented at the event, and the keynote address was delivered by a senior economist at the Dallas Federal Reserve Bank.
Through the Economics Scholars Program, students present their independent research to their peers, faculty members and some economists from the Dallas Fed. We are grateful that funds for the students' travel were awarded by the Fred C. and Mary R. Koch Foundation. To qualify for the travel funds, students' papers had to be approved by K-State economics faculty.
Sarah Brink, presented "Critique of the American Recovery and Reinvestment Act of 2009," Eduardo Alvarado presented "Cigarette Taxes and Cross Border Effects: An analysis of Retail Data by County," and Erin Closterman presented "The Fiscal Crisis Facing State and Local Governments."
Tracy Turner, associate professor of economics, advised Alvarado. Both Closterman and Brink's papers were based on senior seminar work with Lloyd Thomas, professor of economics. In addition to the student presentations, Alvarado, Brink and Evan Talbott, served as discussants at the event, reading and critically evaluating other undergraduate research. Closterman also was chair for the Economics of Entertainment session of the program.
Daniel Kuester, our director of undergraduate studies, accompanied the four economics majors on the trip. "I can't say enough about what a first-class event this was. Our students did an excellent job of presenting and discussing papers, and their sessions were extremely well attended," Kuester said. "At Ed's talk, there were no empty seats. His findings that a change in the Kansas cigarette tax had larger impacts on sales in Johnson County than Douglas County has meaningful policy implications. Erin's discussion on the crisis facing many different states as federal funding is expiring is also very topical. Both Ed and Erin were poised and well prepared for the questions they received. Sarah's poster session appeared to be the most well attended of the afternoon, and Evan did a nice job as a discussant. I was proud of all four students. We appreciate the support from the Fred C. and Mary R. Koch Foundation, which made this trip possible."
Mike Goss named alumni fellow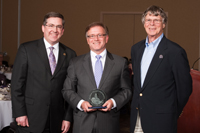 We are pleased to announce that Mike Goss was named a 2011 Alumni Fellow in the College of Arts and Sciences. This is a highly prestigious honor, recognizing alumni who have distinguished themselves in their careers. Only two alumni from the college are honored in this way each year. Mike is a native of Great Bend Kansas and a 1981 K-State grad. At K-state he was both a varsity tennis player and economics major. From K-State he went on earn an MBA from Harvard Business school with distinction and to build a distinguished career in business. He was senior associate with Bain Capital from 1987 to 1989. He then served as Executive Vice President, Chief Financial Officer and member of the board of directors at Playtex Products. More recently, Mike was Vice President and Chief Financial Officer of Digitas Inc., a worldwide internet professional services firm. After helping to take that firm public, Mike rejoined Bain Capital as Managing Director and Chief Financial Officer in 2001. Since then Mike has had a leadership role in this private equity firms as it has grown to manage more than 64 billion dollars in assets.
Throughout this distinguished career, Mike has been a strong supporter of K-State, the College of Arts and Sciences and the Department of Economics. We are very proud to count Mike among our alumni and are very pleased that he was honored in this way. One purpose of the Alumni Fellow Program is to bring prominent leaders like Mike back to campus to share their experiences with students. For Mike, this was a continuation of sharing generously in this way with our students over the years. He has given a number of talks to our students over the years which have always been highly engaging. As part of his Alumni Fellow visit Mike gave a talk to students on private equity that was greatly appreciated by all in attendance.

Tim Kehoe gives Joe Tiao Lecture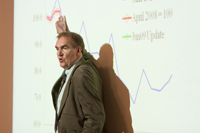 The high point of seminar activity each year is the Joe Tiao Lecture Series. This series enables the department to bring internationally acclaimed economists to campus. Each Tiao Lecturer presents two lectures at K-State: a public lecture on an economics issue of current interest and a more technical seminar in the economics department. This year's speaker was Dr. Tim Kehoe from the University of Minnesota. Dr. Kehoe has been a professor at the University of Minnesota since 1987 and is currently the Distinguished McKnight University Professor in the Department of Economics. He is also a research associate at the National Bureau of Economic Research and an adviser at the Federal Reserve Bank of Minneapolis. His research focuses on the theory and application of general equilibrium models. He has been an advisor to the government of Spain on the impact of joining the European Community, to the government of Mexico on the impact of joining NAFTA, and Panama regarding foreign trade and investment reform. He gave an excellent public talk entitled "What have we learned from studying great depressions" with over 150 people in attendance.