Community Development
Engagement activities that involve community-based efforts to enhance the cohesiveness, attractiveness, safety, leadership, or viability of communities. Engaged projects aimed specifically at cultural training or development should be considered as "Arts and Culture" focus area. Engagement efforts focused primarily on enhancing the economic viability of communities should be considered as "Business and Economic Development" focus area.
The process of community development involves community dialogue, bringing a community together to determine a shared vision and a shared way to proceed resulting in investments in a multitude of aspects that support quality of life. Community development includes planned investments in economic development,cultural and political development, social development as well as addressing human needs, infrastructure and the built and natural environment. Utilizing these resource categories, you will find links to K-State Community Development Resources below.
Featured programs
Kansas PRIDE Program

The Kansas PRIDE program is a partnership between K-State Research and Extension and the Kansas Department of Commerce, Community Development. The program offers assistance to volunteer community improvement groups for organization, community assessment, planning, resource identification, and recognition of success.
Huck Boyd National Institute for Rural Development

The Huck Boyd National Institute for Rural Development enhances rural development by helping rural people help themselves. Huck Boyd offers guidance with leadership development programs, the First Impressions Program, and with promotion of rural business development.
Cultural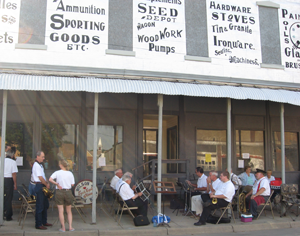 Investing in the Cultural element includes investment in ways to preserve or enhance local history, investment in the performing and visual arts, and promotion of cultural foods, traditions, and celebrations.
K-State resources
Viewing arts and culture as playing a vital role in community development, K-State's Center for Engagement and Community Development is partnering with numerous K-State departments, KSRE, Kansas Campus Compact, and the Educational Communications Center to integrate arts and culture into all aspects of Kansas' community life.
Kansas resources
The mission is to preserve and sustain rural culture by educating Kansans about Kansas and by networking and supporting rural communities.
The Kansas Humanities Council creates, sponsors, and promotes humanities programs across Kansas.
Economic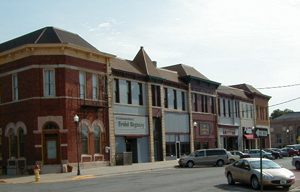 Investment in community economic development includes investment in ways to enhance existing business, supplement incomes, create new businesses, and opportunities to invest in community through foundations, organizations, etc.
CECD projects
Putting information and resources in the hands of Kansas industries and entrepreneurs who might be interested in developing and marketing the vast number of viable and available technologies.
Confronting issues of business development, public health and community sustainability, CECD is partnering with the Kansas Sampler Foundation, the Kansas Rural Center, grocery store owners from across the state and faculty and staff from the departments of agricultural economics, human nutrition and rural sociology at K-State to identify and develop models to sustain retail sources of food for rural Kansas citizens.
Expanding Institutional Markets and Local Food Production in the Kansas River Valley
A project to engage K-State faculty, local farmers and ranchers, and local institutional, school system and restaurant buyers to build a sustainable food system. The project will be a pilot experiment and demonstration of how local food systems can augment the current industrial model of food production and supply. An Internet-based brokerage system will be introduced, developed by K-State and the Kansas Rural Center. The lead KSU faculty is Rhonda Janke, associate professor of horticulture, forestry, and recreation.
K-State resources
Putting information and resources in the hands of Kansas industries and entrepreneurs.
Encourage individual Kansans, youth and adults, to 'Save More and Reduce Debt' to achieve peace of mind today -- and a more secure financial future.
K-State faculty and staff have helped many people in the agricultural industry implement innovative ideas which are important and critical to the long-run sustainability of agricultural producers and the viability of rural communities. The Innovation Center has been working with entrepreneurs and community leaders to transform their ideas into excellent solutions for their customers and their citizens.
Kansas resources
The KSBDC Network provides entrepreneurs and small business owners with knowledge, tools and resources to enhance their success.
Environment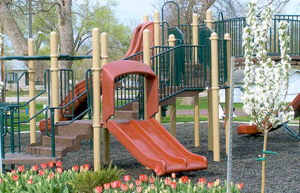 The PRIDE Park in Melvern, Kansas.
CECD projects
Bio-Fuels Initiative
This multi-departmental collaborative project is under the joint direction of Rural Sociology and KCARE, and involves Agricultural Economics and the Center for Engagement and Community Development. This project will examine how investment in the bio-fuels processing industry impacts aspects on rural community life, including cultural, social, economic, and environmental changes.
K-State resources
The Center works in partnership with state and federal agencies, nonprofit organizations, environmental groups and producer organizations to assist family farmers and ranchers to boost farm profitability, protect natural resources, and enhance rural communities.
As part of this initiative, the Office of Local Government (OLG) at Kansas State University Research and Extension provides technical assistance and outreach education to cities and counties working to incorporate water quality objectives issues into local land use planning efforts, including comprehensive plans and zoning and subdivision ordinances.
In its first year, the program leaders are cooperating with five grazing land managers in a three-county area. The area involves Marshall, Nemaha, and Pottawatomie Counties. The overall goal of the multi-year program is to develop an education program so that producers and professionals can evaluate the water quality status of grazing lands, and develop potential solutions when necessary. Grazing lands are potential sources of suspended solids, bacteria, nitrogen, phosphorus, and biological oxygen demand (BOD).
The Kansas Center for Agricultural Resources and the Environment was established to coordinate and enhance research, extension and teaching activities pertaining to environmental issues related to agriculture.
The mediation process is designed to assist farmers, agricultural lenders and USDA agencies resolve disputes in a confidential and non-adversarial setting outside the traditional legal process.
To identify sources of NPS pollution resulting from military activities and assess the impact of this pollution on surface water quality.
Civil Infrastructure Systems Laboratory
The laboratory is a destructive testing facility developed to assist highway departments, contractors, design engineers and public works departments in construction and maintenance of roads and bridges. Load and weather conditions can be simulated in the laboratory so as to understand causes of failure or limited endurance of roads and bridges. Testing is done at full scale.
Kansas resources
The Kansas Department of Wildlife and Parks is a cabinet-level agency with a Secretary appointed by the Governor. A seven-member, bipartisan commission, also appointed by the Governor, advises the Secretary and approves regulations governing outdoor recreation and fish and wildlife resources in Kansas.
Their vision is healthy Kansans living in safe and sustainable environments.
Human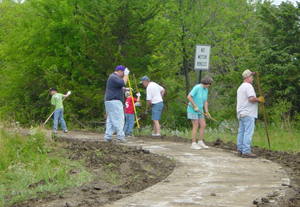 Investing in the Human Element is an investment in People. This can include investment in education, physical fitness and recreation opportunities, community level availability of healthy foods. Everything relating to mental, physical, emotional and spiritual health.
CECD projects
Development of a Pilot Learning Project at Meadowlark Hills Retirement Community
This is an integrated internship program, using student interns from as many as 20 K-State programs who will work at Meadowlark Hills Retirement Community in Manhattan, Kansas one day a week focusing on leadership development, team building and problem-solving activities; coordinated research and its applied implications for the retirement community; and addressing lifelong learning needs of Meadowlark Hills residents, as well as developing high quality staff education
Community-based Participatory Research for Obesity Prevention and Management in Rural Kansas Latinos
Working with the Southwest Area Extension office, Melissa Bopp and Elizabeth Fallon on the kinesiology department will determine community-based solutions for enhancing physical exercise and promoting healthy behaviors in Latino populations. In addition to the community assessment, students and community members will develop a community resource guide for physical activity.
Partnerships for Healthier Kansas
A collaborative project among K-State's Carol Ann Holcomb, Mike Bradshaw and Elaine Johannes, this project links the knowledge of the master's in public health degree program with K-State Research and Extension trainers and local public audiences. This project promotes healthy eating and healthy behaviors. The project will include community-based implementation teams to help communities take active approaches to improving the health of citizens in Kansas.
K-State resources
K-State's Center on Aging coordinates and develops educational and training programs in aging, stimulates aging research, coordinates outreach activities, and serves as a referral center for information on aging resources in Kansas.
Though developed to serve rural youth, Kansas 4-H annually serves urban and rural youth through clubs, school enrichment, and after-school and camping programs.
School-Based 4-H Clubs
Research shows that 4-H provides opportunities for children to learn, practice and master a variety of social and leadership skills.
Russian-American Association for the Integration and Development of Educational Systems
ARIOS was formed in the summer of 1991 and incorporated officially as a non-profit organization by the Ministry of Justice of Russia on May 14, 1992. This leadership worked closely with the Minister of Education of the Russian Federation to spearhead and support the educational reform process currently taking place throughout the Russian Federation.
CHI's mission is to understand and promote healthy behavior through innovative and sustainable community partnerships and capacity building; behavioral science prevention and intervention research; and, outcomes-based cooperative extension programming.
The Great Plains IDEA is an award-winning multi-state alliance lead by Human Sciences Colleges, founded in 1994, as a means to create a marketplace for sharing distance education courses and programs at the graduate level via Internet-based courses.
The center focuses its efforts upon the improvement of the education of the children and youth of the rural and small schools of Kansas and the regional area served by Kansas State University.
Kansas resources
The Kansas Department of Wildlife and Parks is a cabinet-level agency with a Secretary appointed by the Governor. A seven-member, bipartisan commission, also appointed by the Governor, advises the Secretary and approves regulations governing outdoor recreation and fish and wildlife resources in Kansas.
The Kansas Health Institute is an independent, nonprofit health policy and research organization based in Topeka, Kansas. Established in 1995 with a multi-year grant from the Kansas Health Foundation, the Kansas Health Institute conducts research and policy analysis on issues that affect the health of Kansans.
Social and Political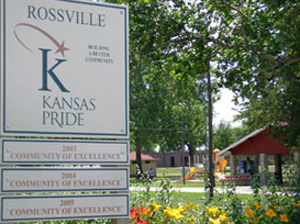 Investing in the Social and Political elements of community includes involving the entire community in opportunities for involvement and participation in groups, organizations, or clubs. It involves cultivating and sharing leadership and decision-making. Investing in the social element also means helping community organizations or groups to work together on shared community goals.
CECD projects
Our communities are confronted by many important and, at times, controversial public issues. Issues such as shrinking water tables, risk and disaster preparedness, immigration, energy, public education, and issues of economic development all confront our cities and towns. For communities to move forward in a positive and productive way, it is essential to hear citizens' voices and understand how they feel on these important issues. The Public Issues Facilitation Workshop trains citizen leaders to organize, facilitate, and assess community forums.
Technical Assistance to Urban Core Communities
Sheri Smith, Assistant Professor of Landscape Architecture / Regional and Community Planning, is working with the Local Initiative Support Corporation of Kansas City, project participants to assist neighborhood groups with efforts related to planning, resource development, nonprofit organization, community connections and program delivery. Success will be measured by the neighborhood groups meeting the threshold requirements to qualify as a candidate for the NeighborhoodsNow community project in Kansas City.
K-State resources
Political science study focuses on the function of government in society. Topics studied by political scientists range from public opinion, elections, and interest groups to comparative government, international relations, political philosophy, constitutional law, and public administration.
The Institute for Civic Discourse and Democracy (ICDD) was formed in 2004 in response to the crisis in our public discourse. The ever-decaying quality of political talk has resulted in incivility, citizen alienation, and community fragmentation. ICDD promotes citizen deliberation on tough political and social issues, resulting in increased citizen participation, reflection, communication, and respect.
The Huck Boyd National Institute for Rural Development enhances rural development by helping rural people help themselves.
Kansas resources
KIPCOR functions as an institute within Bethel College to strengthen conflict resolution and peace-building capacities in the communities and institutions it serves.
National Issues Forums (NIF) is a nonpartisan, nationwide network of locally sponsored public forums for the consideration of public policy issues. It is rooted in the simple notion that people need to come together to reason and talk — to deliberate about common problems. Indeed, democracy requires an ongoing deliberative public dialogue.