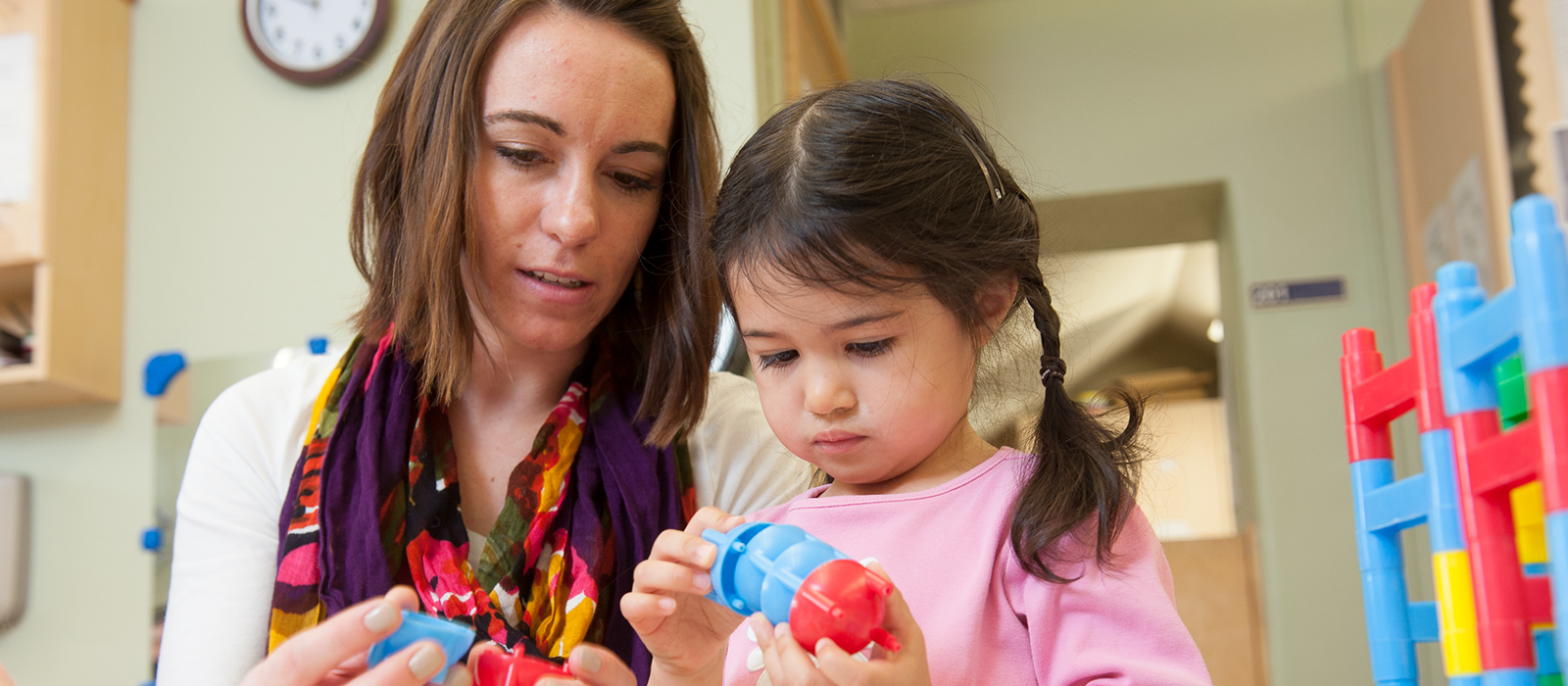 Center for Child Development
Encouraging children to be enthusiastic learners
Our staff is a group of highly trained early-childhood professionals who continue their training annually.

Our state-of-the-art facility features outdoor, nature-based learning, complete with an exploratory playground and hands-on daily gardening as part of the My Garden, My Plate program.
We utilize both The Creative Curriculum, designed to meet the needs of families and children, and Teaching Strategies GOLD, a research-based assessment tool to provide higher quality, individual lesson plans.
We are accredited by NAEYC, a national childcare organization.