K State's Land Acknowledgment
As the first land grant institution established under the 1862 moral act, we acknowledge that the state of Kansas is historically home to many native nations including the Kaw, Osage and Pawnee among others. Furthermore, Kansas is the current home to four federally recognized native nations: The Prairie Band Pottawatomie, the Kickapoo Tribe of Kansas, the Iowa Tribe of Kansas and Nebraska and Sac and Fox Nation of Missouri in Kansas and Nebraska. Many native nations utilized the western plains of Kansas as their hunting grounds and others, such as the Delaware, were moved through this region during Indian removal efforts to make way for white sellers. It's important to acknowledge this since the land that serves as the foundation for this institution was, and still is, stolen land. We remember these truths because K State's status as a land grant-institution is a story that exists within ongoing settler colonialism and rests on the dispossession of indigenous peoples and nations from their lands. These truths are often invisible to many. The recognition that K State's history begins and continues through indigenous contexts are essential
2021
All are welcome and encouraged to join!
Dr. Malatino will address the ways care institutions (such as medical services and educational environments) can create societies of violence for those who rely on them. His public talk with be followed by a 20-minute Q & A session.
In addition to his public talk, Dr. Malatino will also host a "Coffee Hour" (on Zoom) with interested students on **Monday April 19th 12:30-1:30PM** and a Zoom "Scholar Seminar Discussion with Author" on **Wednesday April 21 from 5-6pm** for faculty and students interested in a more in-depth engagement with his books: Queer Embodiment and Trans Care. For access to these readings, please contact us at
fire@KSUemailProd.onmicrosoft.com
To access the Zoom links for the public talk on 4/20, the "coffee hour" on 4/19 or the scholar seminar on 4/21, please email Shireen Roshanravan at: sroshanr@ksu.edu; or you can fill out this registration form.
Hil
Malatino
is a research associate at the Rock Ethics Institute and assistant professor of Philosophy and Women, Gender and Sexuality Department at Penn State University. He is the author of two recently published groundbreaking books (
Queer Embodiment
&
Trans Care
) that address how queer, trans, and gender nonconforming people endure, resist and develop radical collective practices of care to survive and thrive against long histories of institutionalized violence.
Co-Sponsors: Diversity Programming Committee, DOW Center for Multicultural and Community Studies, Gender, Women and Sexuality Studies, Philosophy, LGBT Resource Center, Arts & Sciences College Committee on Diversity

2020
December 8, 2020
Shireen

Roshanravan recognized as Professor of the Week honoree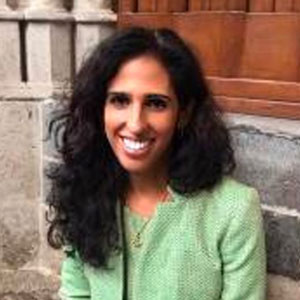 Shireen Roshanravan, associate professor of American ethnic studies in the College of Arts and Sciences, was recognized as Professor of the Week at the Dec. 5 men's home basketball game.
Roshanravan joined K-State in 2007. Roshanravan's important courses in American ethnic studies — such as Racist Love: Asian Americans and the Model-Minority Myth, Islamophobia, Transformative Thought, Intro to Cultural Competence, Politics of Women of Color, Research Methods, etc. — often center on decolonial and intersectional methodologies. Roshanravan teaches the Asian American studies courses in American ethnic studies, which are of vital importance as K-State works to deliver on its pedagogical commitments to teaching students about the diverse cultures and ethnicities that make up our state and our nation. On average, Roshanravan has advised about 18 American ethnic studies minors and/or majors annually. She has mentored students through the Developing Scholars Program and served on master's thesis committees for grad students outside American ethnic studies. Roshanravan won the 2020 College of Arts and Sciences Davids-Dunham Professional Development Award and 2018-19 Big 12 Faculty Fellowship Award.
February 14
AMETH Congratulates Dr. Petillo on Recent Social Media Recognition
On Friday, February 14th, 2020 the Feminist Anthropology Journal tweeted about Dr. April Petillo's forthcoming article "Unsettling Ourselves: Notes on Self-Reflective Listening Beyond Discomfort." In this article, Dr. April Petillo uses ethnography to analyze a scholar community's response to a 2016 address by Melissa Harris Perry's after the US national election. She uses this cultural moment to make an interdisciplinary argument for a decolonial academic practice of embodied listening informed by racially aware self-reflectivity.
The American Ethnic Studies Department and Kansas State University are both prominently featured in this tweet, which is positive publicity for the race and ethnicity scholarship in the department and at the university. Harris-Perry's positive response—and indirect endorsement by retweeting—effectively advertised Dr. Petillo's work as well as the department and university's efforts to thousands of people globally. It also demonstrates the impact of the department's efforts to change the conversation about race, ethnicity and cultural competence academically and in the public across multiple regions.
Attend Majors, Minors and More Fair
September 30
American Ethnic Studies Department Head, Dr. Yolanda Broyles-González is a 2019 nominee for the CNN Hero Award
The nomination document was submitted to CNN by Greg Hoyt, former principal at Manhattan High School. The document references various community arenas where Dr. Broyles-Gonzalez has made a difference in the lives of many. It cited, for example, her "dedication to uplifting the poorest and most marginalized sectors of our society: documented and undocumented poor immigrants." Greg Hoyt stated, "As the outgoing principal of Manhattan High School, I am well aware of the challenges, young people of color in general, experience in a school system whose teachers are almost all white and unaccustomed to engaging with youth of color. This is the social context within which Dr. Broyles-Gonzalez actively promotes intercultural understanding, as she dedicates herself to helping the neediest sectors of our population. She is richly deserving of the CNN Hero Award!"
Some of the specifics of Dr. Broyles-Gonzalez's work in the Manhattan community include intercultural competence teacher training at Manhattan High School; the creation of social justice student internships that bridge the American Ethnic Studies Department with local social justice organizations and movements; the creation of an immigrant self-help network; and the institutionalization of a concurrent enrollment American Ethnic Studies college course at Manhattan High School, a course that will foster interracial understanding while also growing the high school to college pipeline for students.
2018
November 14
American ethnic studies professor publishes new book on Asian American feminisms and women of color politics
Shireen Roshanravan, associate professor of American Ethnic Studies, published "Asian American Feminisms and Women of Color Politics" with the University of Washington Press.
Co-edited with Lynn Fujiwara, associate professor at the University of Oregon, the book brings together original essays to map Asian American feminist politics. The essays confront settler complicities, motivate cross-racial solidarity, and challenge cultural justifications for sexual and gender violence shaped by the model-minority racial project and neocolonial projects of the U.S. empire.
Copies of the book are available for order from the University of Washington Press.
---
October 5
Ebony Theatre students honoring American ethnic studies department
K-State's Ebony Theatre will honor the College of Arts and Sciences' American ethnic studies department at its First Friday event at 6 p.m. Friday, Oct. 5, in the West Stadium Purple Masque Theater lobby. This event will feature food, music and an open mic for artists of color. All students are welcome to perform.
"The American ethnic studies department helps us create bridges of understanding, patience, and love during a time where these things are greatly needed," said Chelsea Turner and Kenedi Kelley, president and vice-president of Ebony Theatre. "Love is achieved through coalition, and American ethnic studies is an incredible teacher and coalitional partner. The Ebony Theatre collective honors the department of American ethnic studies because we know that our curriculum and discussion is geared toward making us put our pointing fingers down and open our hearts and our minds.
"We live in a world full of questions that have become incredibly difficult to answer and social problems that are seemingly too complex to solve. This frustrates us, makes us bitter and hateful, and often makes us blame those different from us, we don't understand. Ebony Theatre works in coalition with American ethnic studies to widen our understandings through art and influence from artists of color. The American ethnic studies department leads K-State in the creation of an equitable, diverse, and inclusive curriculum," Turner and Kelley said.
The following is Ebony Theatre's mission statement on its First Friday events:
As an extension of Ebony Theatre, First Friday exists as a platform for Black artists to share their work and collaborate with one another, while simultaneously serving as a safe space for dialogue and open discussion between members of the K-State and Manhattan communities. First Friday will recognize diverse multicultural organizations on campus as a way to build ongoing coalition between these organizations, as well as promote the underlying talent among marginalized communities that are often overlooked.
This event is free and open to any and all K-State students and staff.
---
October 5
Petillo discusses how US law contributes to trafficking vulnerability
April Petillo, an assistant professor of American ethnic studies, gave an invited talk at the 2018 Racial Violence Hub Workshop Sept. 21 at the University of California, Los Angeles.
Petillo, whose research areas include Native American and Indigenous critical studies and the afterlife of slavery, spoke about her concept of cultural slaving. Using existing anti-trafficking legislation and sexual violence law to provide case studies, Petillo highlighted how the law can create vulnerabilities for Native peoples and African Americans. In her talk, Petillo discussed where legal definitions applied according to race, ethnicity and political status influence the United States' social culture around missing and murdered Indigenous and African American people of all genders. As an anthropological look at how legal history continues to influence current understanding, Petillo's talk suggested potential ways to build better legal interventions to stop trafficking.
The Racial Violence Hub, or RVHub, is a virtual research and teaching network that hosts an annual workshop for its active community of feminist critical race scholars, artists, activists and organizations working on issues of racial violence and the state. The RVHub is founded by Sherene Razack, a Canadian postcolonial feminist scholar, author, and activist of West Indian origin who has examined the systematic racism, violence against Indigenous people and people of color for more than two decades. Based on her work, the Hub regularly addresses the experiences of Indigenous peoples and people of color in the U.S. and Canada. The Hub's goal is to foster research, develop critical pedagogies and share resources for anti-violence practices around state violence against Indigenous and racialized peoples. The Hub does this with attention to "the race line that runs through state violence and terror."
The workshop is a small, invitation-only gathering of participants whose work focuses on these intersections and will become a part of the network. Petillo's invitation to speak is the first time K-State will be represented in this annual workshop and international forum.
---
Save the date! Monday April 30 at 6pm in Bosco Plaza, FIRE will be leading another Take Back Our Lives rally and march.
Take Back Our Lives marks our current political moment as one that requires a literal fight for our lives, for life without systemic abuse, exploitation, gun violence, genocide, police murder, rape, incest, sexual coercion, poverty, settler-colonialism, military occupation and war, environmental racism, white supremacy, walls and mass deportations, transphobia, homophobia, Islamophobia, xenophobia, heteropatriarchy and all the other weaponry used to take us from our selves.
The event will begin with an open mic rally at 6pm in Bosco Plaza and terrace of the KSU Student Union, followed by a march through Aggieville, and concluding with a "block party" back at Bosco Plaza where we will enjoy more open mic time, spoken word, poetry, music and food. All are welcome!
This year Chicago-based Black lesbian spoken word artist and poet e. nina jay, author of the recently released Body of Rooms, will be joining us to help kick off the rally and march.
Thank you to American Ethnic Studies, the Dow Center for Multicultural and Community Studies, Leadership Studies, LGBT Resource Center and the Gender, Women, and Sexuality Studies Department for co-sponsoring this event.
2017
May 3
Spring 2017 Faculty Development Awards and University Small Research Grants announced
Faculty Development Awards and University Small Research Grants are awarded each fall and spring by the Office of the Vice President for Research through the Office of Research and Sponsored Programs.
Faculty Development Awards support travel expenses to present research, scholarly or creative work or a performance at an international meeting or to visit an external funder or sponsor. University Small Research Grants are seed grants to support small research projects, scholarly activity and other creative efforts. Both programs are meant to catalyze a faculty member's RSCAD career success. As such, new faculty and faculty from disciplines with minimal outside support are given priority for both awards, as are trips or projects that enhance awardees' abilities to compete for extramural funding. Unsuccessful applicants are given feedback on how to improve their proposals.
In the spring 2017 round, 29 Faculty Development Award proposals were submitted for a total amount requested of $66,700. University Small Research Grants proposals numbered 28, for a total amount requested of $91,800.
Spring 2017 Faculty Development Awards and University Small Research Grants awards totaled $72,878. Congratulations to all awardees.
Faculty Development Awards
• Hugh Cassidy, economics, "Cohort Effects and the Intergenerational Correlation in Earnings of Childhood Immigrants," 29th annual meeting of the European Association of Labour Economists, St. Gallen, Switzerland, $1,472.
• Necia Chronister, modern languages, "Larval Subjectivity and Multiperspectival Narration in Terezia Mora's Alle Tage," Coalition of Women in German annual conference, Alberta, Canada, $1,522.
• Katherine Digby, School of Music, Theatre, and Dance, "The Emotional Brain and Somatic Education: How Kinesthetic Transference in Performance approaches the intersection of Performance and Emotion," Movement 2017: Brain, Body Cognition, $3,138.
• Ryszard Jankowiak, chemistry, "Discussion of future collaboration efforts," 10th annual Chemistry Congress, Osaka Japan Tochoku University, Sendai, Japan, $1,625.
• Michael Krysko, history, "'Lines on a Map': Border Blaster Broadcasting in the 1930s and the Geography of American National Identity," 25th International Congress of History of Science and Technology, $2,373.
• Sara Luly, modern languages, "When Objects Tell Secrets: Object Agency and Patriarchal Power in Gothic Literature," Women in German annual meeting, Alberta, Canada, $1,452.
• Heather McCrea, history, "Reconfiguring Latin America's 'Tropics'," 25th International Congress of History of Science and Technology, $2,373.
• Michael McGlynn, architecture, "Reconciling Technology in Design: A Review of the Theory and its Educational Implications," Passive Low Energy Architecture Conference 2017: Design to Thrive, Edinburgh, Scotland, U.K., $2,812.
• Shireen Roshanravan, American ethnic studies, American Comparative Literature Association, Utrecht, the Netherlands, $2,962.
• Joel Spencer, geology, fifth International Conference on Luminescence and Electron Spin Resonance Dating and Expert Workshop on Data Analysis Techniques, Capetown, South Africa, $2,409.
• Shirley Tung, English, "Embosomed Arboreal Landscapes and the Maternal Breast in Wollstonecraft's Scandinavian Travelogue," American Comparative Literature Association, Universiteit Utrecht, Utrecht, Netherlands, $3,180.
• Anna Wytko, School of Music, Theatre, and Dance, Fourth International Saxophone Festival of Montevideo, Uruguay, $2,253.
University Small Research Grants
• J. Spencer Clark, curriculum and instruction, "Civic Education in the United States, 1883-1928: Purpose and Values of Initial Frame," $3,676.
• Sara Gragg, animal sciences and industry, "Exploring Bdellovibrio bacteriovorus predatory activity against Salmonella on tomatoes and cantaloupes," $4,552.
• Steven Maxwell, School of Music, Theatre, and Dance, "Digital Audio Recording Project: New Music for Solo Tuba," $4,800.
• Pablo Martinez Diente, modern languages, "Digitizing a Nobel Awardee: Achieving Visibility for Alexandre's Unpublished Works," $2,411.
• Nadia Oweidat, history, "A Million Clicks to Freedom," 4,500.
• Kristin Pelczarsk, family studies and human services, "Lexical and Phonological Strategies Used by Adults Who Stutter: An Eye Tracking Study," $3,384.
• David Pickering, School Music, Theatre, and Dance, "Organ Pipes for Note: 'The Yellow Rose,' an Expression of American Organ Music from 1916-2016," $3,739.
• Lauren Ritterbush, sociology, anthropology and social work, "Peabody Archaeological Collections Research: Kanza, Wildcat Creek, and Oneota Archaeology," $2,789.
• Joe Sanders, English, "Indexing for a Monograph: A Literature of Questions: Nonfiction for the Critical Child," $1,200.
• Thomas Sarmiento, English, "Re-Centering the Midwest as a Critical Archival Site in the Study of US Empire in the Philippines," $2,544.
• Arnaud Temme, geography, "Dirty Snow: How Avalanches Shape Soils and Landscapes," $3,154.
• Philip Tiemeyer, history, "Aerial Ambassadors: National Airlines and US Power in the Jet Age," $4,148.
• Raelene Wouda, clinical sciences, and Sabina Sheppard, Veterinary Health Center, "Generation and characterization of a panel of canine mast cell tumor cell lines," $4,410.
Faculty Development Awards reviewers were Mary Kohn, English; Wendy Matlock, English; Julie Pentz, School of Music, Theater, and Dance; Ruth Gurgel, School of Music, Theater, and Dance; Emizet Kisangani, political science; Joe Sanders, English; Dana Reinert, K-State Olathe; Carol Sevin, K-State Libraries; Briana Goff, School of Family Studies and Human Services; and Joel Anderson, Office of Research and Sponsored Programs.
University Small Research Grants reviewers were Sara Rosenkranz, food, nutrition, dietetics and health; Sam Bell, political science; Katsura Asano, biology; Katie Heinrich, kinesiology; Punit Prakash, electrical and computer engineering; Saeed Khan, Kansas State Polytechnic; Melinda Cro, modern languages; Necia Chronister, modern languages; Mary Lou Marino, Office of Research and Sponsored Programs; and Sherri Martinie, curriculum and instruction.
The next deadline for applications is Oct. 2. Find out more about the program and submission procedures.
---
April 18
Millán co-moderates plenary and completes first year of service as NACCS' Chicana Caucus co-chair
American ethnic studies faculty member Isabel Millán completed her first year of service to the National Association of Chicana and Chicano Studies as Chicana Caucus co-chair along with Yvette Saavedra, assistant professor of history at California State University, San Bernardino.
This year's theme was "Chicana/o Studies in an Era of Globalization, War, and Mass Expulsions." The conference was March 22-25 in Irvine, California.
Millán and Saavedra organized and moderated the Chicana Caucus plenary "Excavating Chicana Voices: Innovative Ways of Telling Our Stories," which included the following abstract: In a climate where we are constantly faced with erasure it is important to locate the voices that illustrate, reflect and preserve our histories of resistance and struggle while simultaneously reaffirm our historical and contemporary identities. Traditional archives often highlight voices that support metanarratives of colonization and subjugation — narratives that often belittle, ignore and negate our existence. Our plenary speakers have reconceptualized archives as a means of excavating Chicanas' buried voices and histories. In doing so, these authors, activists and artists are not only speaking about marginalized others, but as insiders, they speak to themselves and their communities' historical, contemporary and future identities.
The plenary was made up of three speakers. Deena J. González, professor and associate provost for faculty affairs at Loyola Marymount University, Los Angeles, presented "Stories Old and New: Resonating Threads across Time." Maria Cotera, associate professor at the University of Michigan, presented "Re-Imagining the Chicana Archive in Precarious Times." Maya Gonzalez, independent artist-author, presented "Voice is a Revolution/Children's Books as a Tool for Personal and Cultural Healing and Activism."
The Chicana Caucus is the largest National Association of Chicana and Chicano Studies caucus. In addition to the plenary, co-chairs Millán and Saavedra co-facilitated two caucus meetings, awarded three student scholarships, and are spearheading the creation of publication/creative works awards and recognitions. They also met with leaders of the Indigenous Caucus; the Lesbian, Bisexual Mujeres, Trans Caucus; and the Joto Caucus in order to make the association more inclusive of each of these communities.
---
April 13
Petillo presents on 'policy violence' and addressing indigenous invisibility at annual applied anthropology meeting
April Petillo, assistant professor of American ethnic studies, chaired three panels and presented two papers at the 2017 Society for Applied Anthropology meeting in Santa Fe, New Mexico.
As part of a panel addressing political violence and the impact on gender, Petillo presented "Violent Cooptation: How Hate Policy and Scholarly Silence Reify U.S. Settler Violences on Bodies of Color and Difference."
In this interdisciplinary paper, Petillo explores the ways that policymaking processes are co-opted for violent means in the name of the public good. Naming such legislative practices as a form of "policy violence," she uses recent anti-trans bathroom initiatives as well as the political responses to Black Lives Matter protests and Standing Rock water protectors as case studies. Petillo questions how hate policy implicitly shapes what is considered acceptable gender expression as well as tolerable ethnic anger and grief. In doing so, Petillo also directly addresses scholars' responsibilities as public intellectuals to investigate and encourage conversation around the structural similarities that eventually produce more direct forms of social, cultural and physical violence.
Serving as both roundtable panel chair and panelist, Petillo shared her paper "Articulating Decolonized Solidarity: Reflections of an Arrivant Engaged in Anti-Settler Colonial Work" on the panel "Settler Colonial Trappings of Invisible Indigeneity: Social Science and the Responsibility of Representation in the 21st Century."
This scholarly personal narrative begins with Edward Kamau Brathwaite's description of the experience of colonized nonnative people inhabiting indigenous lands — the Arrivants — and considers the possibilities and challenges of an Arrivant stance in both academia and coalitional community. Petillo draws on autoethnographic methods to examine her observations of attempting coalition as a graduate student and the realities of building intellectual community, which prioritizes decolonization over invisibility. Petillo and other panelists representing indigenous perspectives from U.S. Indian Country, Australia and Aotearoa — the Maori name for the country of New Zealand — argued for greater attention to indigenous defined formulations of identity. They also argued for more inclusion of indigenous concerns in broader conversations around race and the complexities of power, prestige, place and positionality across our political-economic futures.
---
April 10
Petillo named co-chair of international applied anthropology group examining gender-based violence
April Petillo, American ethnic studies department, was named co-chair of the Gender-Based Violence Topical Interest group at the Society for Applied Anthropology's 77th meeting in Santa Fe, New Mexico March 28–April 1.
The group is one of nine special topic groups in the American Anthropological Association's applied anthropology section.
Petillo will work with Karin Friederic, Wake Forest University, to manage editing/writing the group's column in the society's newsletter, organize themed sessions at both American Anthropological Association and Society for Applied Anthropology meetings, co-manage the online presence of the group, distribute student travel stipends and support group conversations as well as projects advancing the research interest of group members. The Gender-Based Violence Topical Interest group is an international network of scholars, practitioners, and others interested in work around gender-based violence. Petillo's service aligns K-State with those addressing community-defined needs to create less gendered harm globally.
Society members integrate anthropological perspectives and methods to solve contemporary human problems throughout the world and advocate for research-based, fair and just public policy. This unique association represents the interests of professionals in a wide range of work from a variety of disciplines, including sociology, economics, business, planning, medicine, nursing, law, and other related social/behavioral sciences as well as anthropology. Members are unified in their commitment to making an impact on the current quality of life globally. Founded in 1941, the society now sponsors two major journals and is a preeminent international organization in the field.
---
March 27
Roshanravan awarded Jane Addams Prize
Shireen Roshanravan, associate professor of American ethnic studies, was awarded the Jane Addams Prize for her paper, "Asian-American Visibility and the Coalitional Imperative," presented at the 2017 annual meeting of the Society for the Advancement of American Philosophy, March 17, in Birmingham, Alabama.
The Jane Addams Prize is awarded annually by the society's program committee for the best paper presented at the meeting on issues in feminist thought as they occur in American philosophies, including their intersections with race, ethnicity, class, sexuality, disability and age.
Roshanravan's paper argues that the current "Asians for Black Lives" mobilizations demonstrate what she calls the "coalitional imperative" of Asian-American feminist visibility in their spectacular exhibits of cross-racial solidarity. Roshanravan presented her paper as part of a panel on Asian-American feminist theory and praxis with Tamsin Kimoto, Emory University, and Erika Brown, Villanova University.
---
March 20
Valenzuela presents at Southwest Council of Latin American Studies Conference
Norma A. Valenzuela, American ethnic studies faculty member, presented "Mestiza Consciousness a la MeXicana in Ultima and Agueda Martinez: Bridging and Legitimizing Querencia in the Borderlands" at the Southwest Council of Latin American Studies Conference, March 9-12, in Campeche, Mexico.
Valenzuela's work explores "querencia" — translated to "sense and love of place" — by examining the intersectionality of race, gender, class and nation as sites of contestation in the life of two major nuevomexicana protagonists: Ultima, a fictional character, and Agueda Martinez, a Chimayo weaver. Valenzuela uses their experiences to bridge and legitimize her own positionality within the Borderlands, specifically connecting rural/urban New Mexico and northern Mexico. The work discusses how Valenzuela's experiences enabled her to examine how she, as a transnational MeXicana, exists, inhabits and navigates a middle space within the Borderlands.
Existing in what Chicana theorist Gloria Anzaldúa conceptualizes as "Nepantla" — translated to "the land in the middle" — facilitates a shared sense of legitimacy and collective practice within a transnational perspective that allows for cultural renegotiations and proposes a MeXicana discourse about history, family structure and gender relations. The work juxtaposes Valenzuela's own history as central to the particular lens she utilizes to understand and make sense of growing up in Alburquerquito. In northern Mexico, her indigenous grandmother educated her through "dichos," or "sayings," storytelling, "curanderismo" — translated to "indigenous healing practices" — and love of the land.
Growing up in the Borderlands gave Valenzuela an understanding of the meaning of "deeper realities" and to "see below the surface." Utilizing her experiences, Valenzuela mapped the interdisciplinary exploration in colonized spaces that enabled an understanding and recognition of her own social positioning within New Mexican society.
---
March 20
Artist and 2017 TED fellow Damon Davis to give presentation at K-State
Damon Davis, 2017 TED fellow, will discuss his All Hands on Deck project and screen excerpts from his documentary "Whose Streets?" at 5:30 p.m. Tuesday, April 4, in 101 Thompson Hall.
A reception will follow at the Marianna Kistler Beach Museum of Art.
Davis started the All Hands on Deck project as part of the Black Lives Matter movement to honor human rights activists. After Michael Brown was shot to death by police in Ferguson, Missouri, on Aug. 9, 2014, Davis, a native of St. Louis, joined the protests against the shooting and started photographing the upraised hands of his fellow activists. With permission from area businesses, Davis posted 3-feet-tall posters of his photographs on buildings. The rows of raised hands provided a visual backdrop for the protests, transforming "hands up" from a symbol of surrender to resistance and community solidarity.
Two of Davis' fine art prints are included in the Beach Museum of Art's collection.
The All Hands on Deck project also has appeared in many American and international cities.
Additional events related to Davis' presentation:
• Visit the Union Program Council art table to photograph your hands and be part of All Hands on Deck, K-State edition from 11 a.m. to 2 p.m. March 27-29.
• Aileen June Wang, curator, will discuss works by African-American artists on display during a pre-event gallery talk from 4:30-5:30 p.m. Thursday, March 30, at the Beach Museum of Art. Additional gallery talks with Wang will be 2:30 p.m. April 4 and 12:30 p.m. April 12 at the William T. Kemper Art Gallery in the K-State Student Union.
• View the All Hands on Deck exhibit organized by students of the Union Program Council and Black Student Union April 4-14 at the William T. Kemper Art Gallery in the K-State Student Union.
Davis' presentation is organized by the Marianna Kistler Beach Museum of Art in partnership with the Black Student Union and co-sponsored by the art department. The event is funded in part by the Student Governing Association Fine Arts Fee; K-State Libraries' Dow Center for Multicultural and Community Studies; and American ethnic studies department.
Photograph by Nate Burrell.
---
March 9th, 2017
Panel to discuss 'Queer/Trans People of Color Resistance Through Art and Activism'
The American Ethnic Studies Student Association, an official student organization, will host a panel discussion, "Queer/Trans People of Color Resistance Through Art and Activism," at 5:30 p.m. Monday, March 13, in the K-State Student Union Grand Ballroom. Panel members include artists and activists Maya González, D'Lo, L. Frank, Jendog Lonewolf and YaliniDream.
At 6:30 p.m., each artist will perform spoken word, comedy, hip-hop and storytelling focused on the creative resistance and resilience of queer/trans people of color across Asian American, Black, Latina/o, and Native American communities.
The event offers the campus community an opportunity to engage in dialogue and learn from artists and activists who live, struggle and create at the intersection of gender, sexual, racial, colonial and cultural oppressions. The panel members' art communicates how violence-free communities depend on coalition across multiple lines of difference and demonstrates the impossibility of achieving racial and decolonial justice without simultaneously fighting for gender and sexual justice.
The American Ethnic Studies Student Association, in partnership with the American ethnic studies department and Feminists Igniting Resistance and Empowerment, organized this event with funding from the Diversity Programming Council, DOW Center for Multicultural and Community Studies and the English department.
See the event's PDF flier for more information. All are welcome to attend this free event.
---
February 2nd, 2017
Broyles-González publishes on music icon Jenni Rivera
Yolanda Broyles-González, department head of American ethnic studies, has published the first academic treatment of singer Jenni Rivera, as part of a cultural studies anthology titled "De Aztlan al Rio de la Plata," edited by Sergio M. Martinez.
The anthology's title marks its transnational focus: "Aztlan" is a Nahuatl Aztec designation for North America, while "Rio de la Plata" designates South America. Mexican American singer Jenni Rivera enjoyed a singular hemispheric popularity across national borders. When Rivera died in a plane crash on Dec. 9, 2012, Mexican-Americans lost their greatest living song idol, while the world in general lost one of the most eloquent and engaged advocates for women of color.
Jenny Dolores Rivera Saavedra (Jenni Rivera) topped the record sales charts and won multiple Grammy Awards, while serving as spokeswoman for the National Coalition Against Battered Women and Domestic Violence, and also establishing her own foundation in support of single mothers and victims of domestic violence and sexual abuse. What is more, she combined her legendary singing voice with her advocacy for women of color, immigrants and LGBT constituents at concerts. She was utterly fearless and always provocative, interrupting her own song performances with powerful social advocacy messages.
In her article, Broyles-González traces the emergence of Rivera from a Long Beach, California barrio to a stardom, which gave voice to the most disenfranchised sectors of society. Her voice performed a powerful history from the fringe, which modeled empowerment for women, most especially immigrant Mexican women.
The article examines how Rivera, along with her older brothers, sang at the beginning of a major ranchera, or ranch song, roots resurgence, which became a powerful tool of self-affirmation and self-defense among youth during one of California's most violent anti-immigrant hysterias and immigrant scapegoating eras. That era featured multiple anti-immigrant ballot initiatives directed at immigrants. Such was the case with Proposition 187 in 1994, which denied schooling to undocumented immigrant children, and denied prenatal and other hospital care to women undocumented immigrants.
Another anti-immigrant ballot initiative was the English-only measure Proposition 227 in 1998 which banned Spanish language bilingual education instruction in the public schools. Within that "English only" California, Rivera came out singing Spanish only. The young, college-educated, and fluently bilingual Rivera opted to cultivate the stigmatized Spanish-language traditional ranchera music, one of many biographical facts that endeared her to working-class Spanish speaking audiences. She took up the music of her family and of poor immigrant Mexican communities plagued by unemployment, violence, racism and a host of other social problems, exacerbated by the full-on political assault of the1990s and into the 21st century. In effect that, roots music became a discursive response to all the oppression, responding with a strong beat, varied voices, and youth organized with new dance moves and thousands of dance clubs.