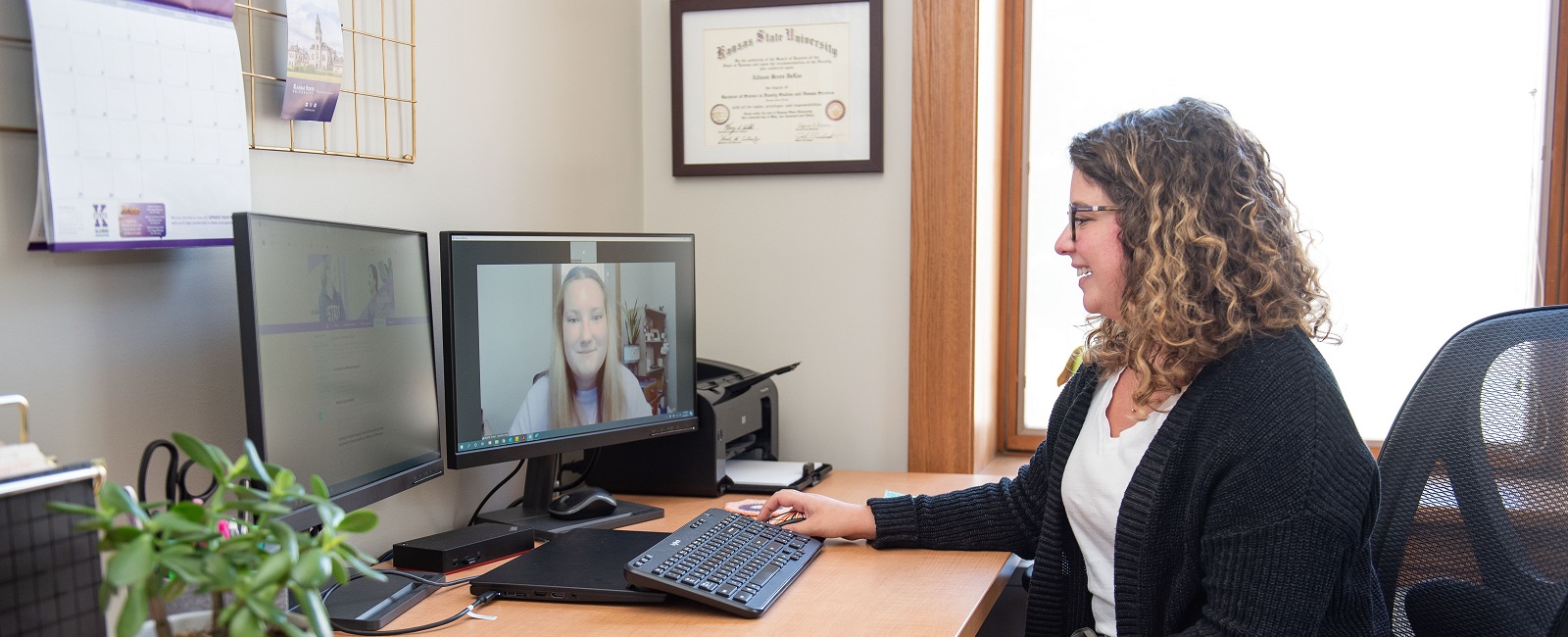 Academic Coaching
Academic Coaching is a free student success resource, available to all K-State students, to help you thrive during your time at K-State. Most students meet with an Academic Coach for support on time management, study skills, and reaching academic goals.
How does Academic Coaching support Student Success?
Supports students in the development of goals, dispositions, and skills needed to achieve academic and personal success.
Provides equitable access to tools and resources needed for students to reach their goals.
Increase students overall academic health measured by students cumulative GPA, performance in individual courses, and persistence to graduation.
82% of academic coaching students end the term in good academic standing.
3 to 4 meetings= an average .5-1.0 gpa increase
After seeing a coach, students report increased confidence in time management, study and test-taking skills.
"Just thinking about what you have to do is not the same as talking to someone about it and bringing it to light. So having a coach to talk to and to help you form your ideas into a more beneficial state for you as a student will only help you and can't hurt you. So I definitely recommend if you have the opportunity and if you have the willingness to pause and accept the help you may need"

"Based on our last sessions I can say that Academic Coaching has been really helpful! I used all the tips and even the planner that was suggested and I pulled off my summer math class with an A!"
Interested in learning more about meeting with an Academic Coach? Check out what to expect for additional details!