Study Abroad
KSU philosophy majors and minors have a number of study abroad options.
The KSU Philosophy Department has strong ties with the Philosophy Department at Bogazici University in Istanbul, Turkey, and several KSU philosophy majors and minors have spent a semester there.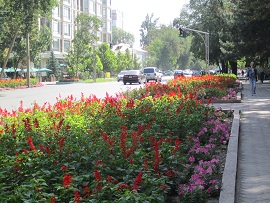 Professor Mahoney has recently helped KSU establish a formal exchange agreement with International University of Central Asia in Tokmok, Kyrgyzstan. IUCA is a new English language university that should be appealing to students looking for an adventure and for study in areas such as International Relations, Far Eastern Studies, and Central Asian Languages — including Kyrgyz, Uzbek, Tajik, Dungan as well as Russian.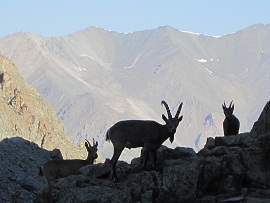 While traveling in Kyrgyzstan there are many opportunities for hiking excursions. For example, check out the Kyrgyzstan Trekking Union at www.tuk.kg. There are also home-stays available to students. For example, Community Based Tourism at CBT. Contact Professor Mahoney for further details.
For other programs visit KSU's Office for International Programs. For some programs scholarships and financial aid are available.