What's New
Upcoming Student Field Experience Reports
Feel free to attend and support our students!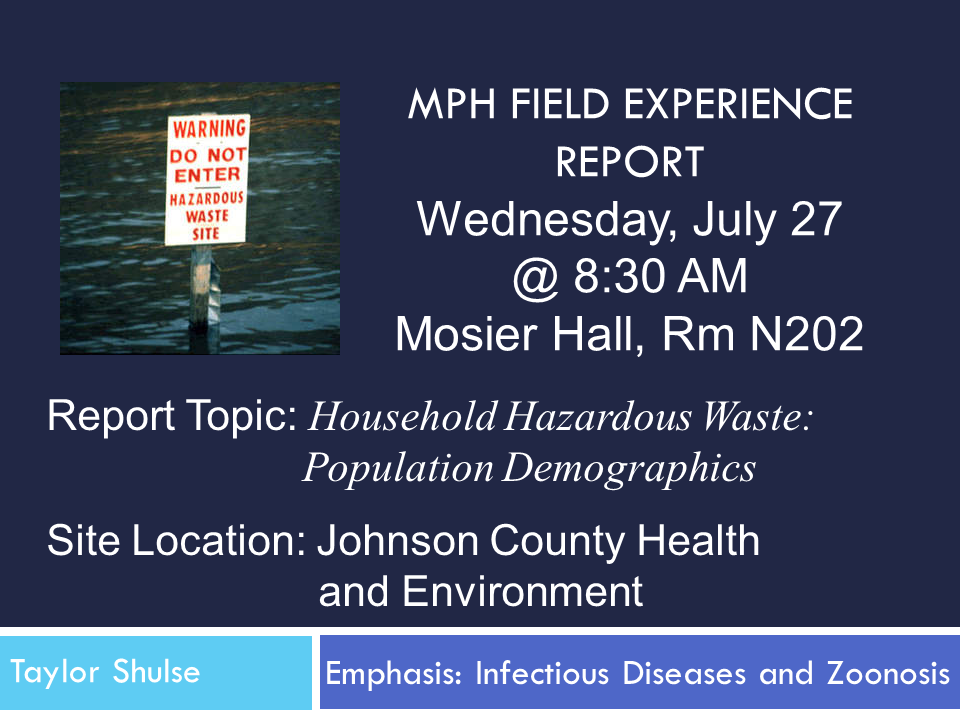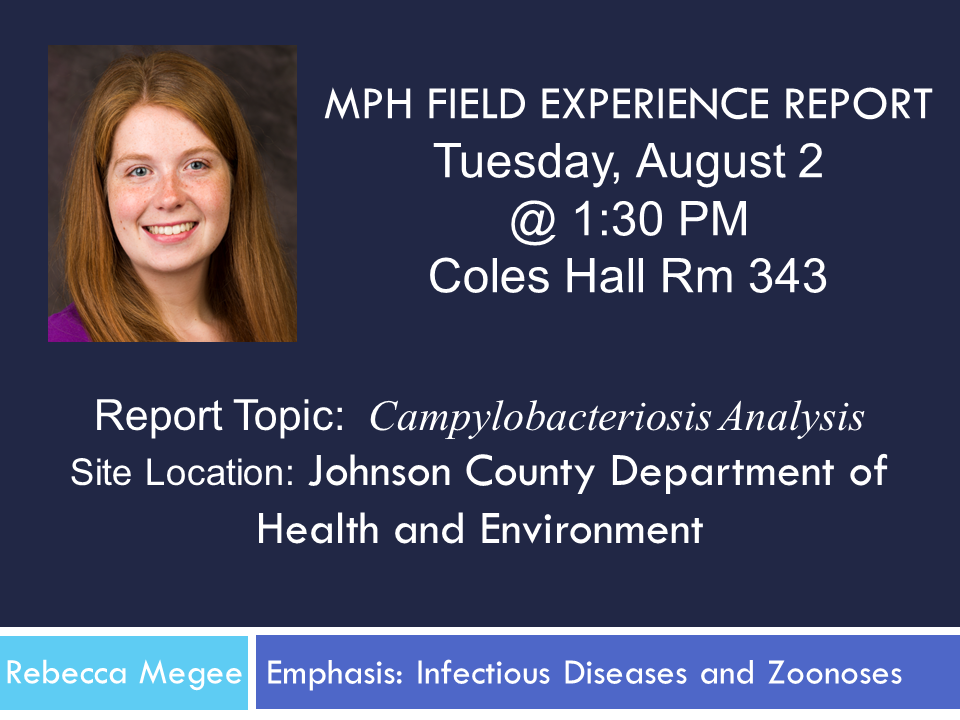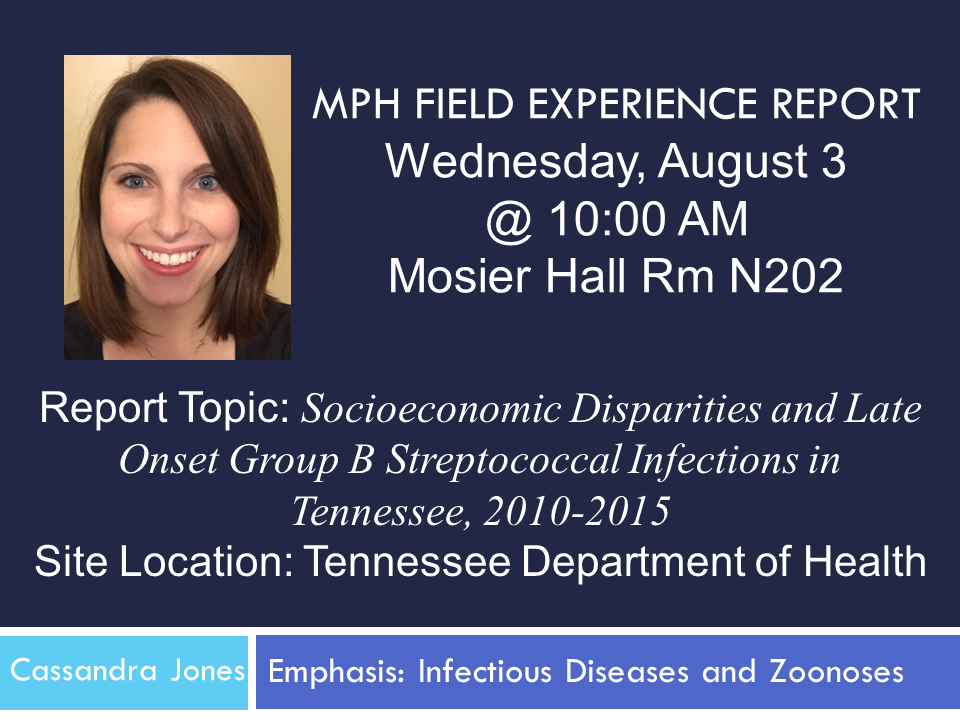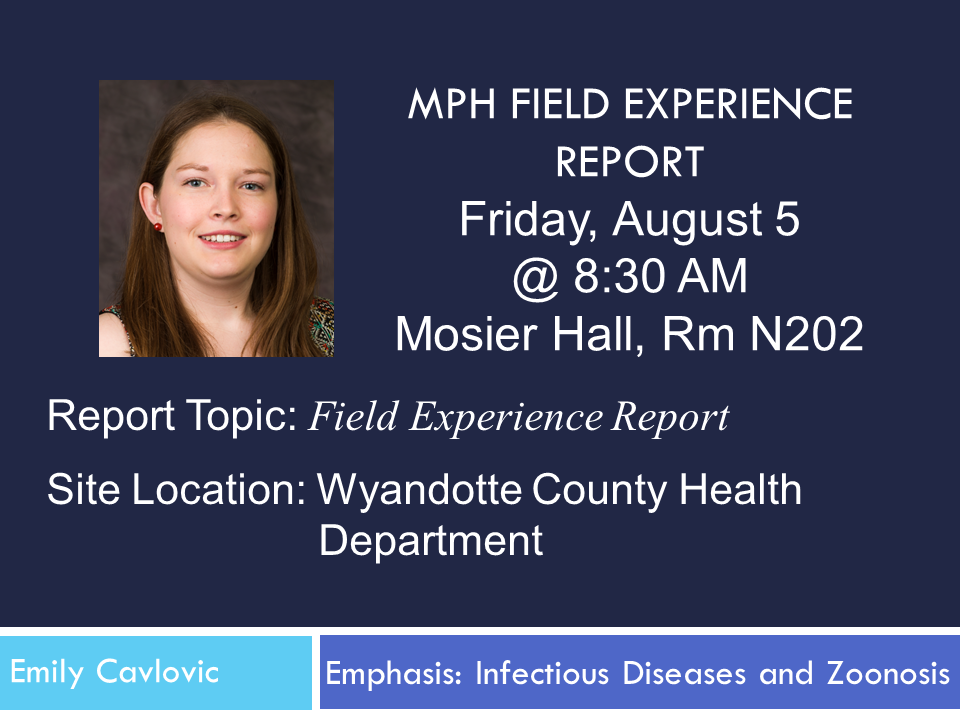 Congratulations to our students that recently presented their field experience reports: Cassandra Knutson, Daniel Perez and Terra Dawes.
Welcome to the new MPH Director, Dr. Ellyn Mulcahy

Dr. Mulcahy begins her new position as the MPH Director on May 31, 2016. She has a PhD from the Creighton University in Omaha, NE, and an MPH from the University of Kansas Medical Center in Kansas City. Her research interests include the role of infectious disease in childhood and maternal health, the contribution of nutrition and environmental factors to health, and promotion of health education for vulnerable populations. Feel free to drop by the MPH Office and welcome Dr. Mulcahy to Kansas State!
Congratulations to our 2016 Summer Graduates
Katie Breese - Public Health Nutrition emphasis
Sara Bubenik, MD - Infectious Diseases and Zoonoses emphasis
Cassidy Keim - Infectious Diseases and Zoonoses emphasis
More to come soon!
Congratulations to our 2016 Spring Graduate
Nicholas Thompson - Public Health Physical Activity emphasis
---