We are open and accepting applications for both Summer and Fall semesters!
MPH staff are working remotely to avoid spread of COVID-19 virus, but are available during normal hours for questions and help via email.
Students defending via Zoom during April below. Zoom links sent morning of defense.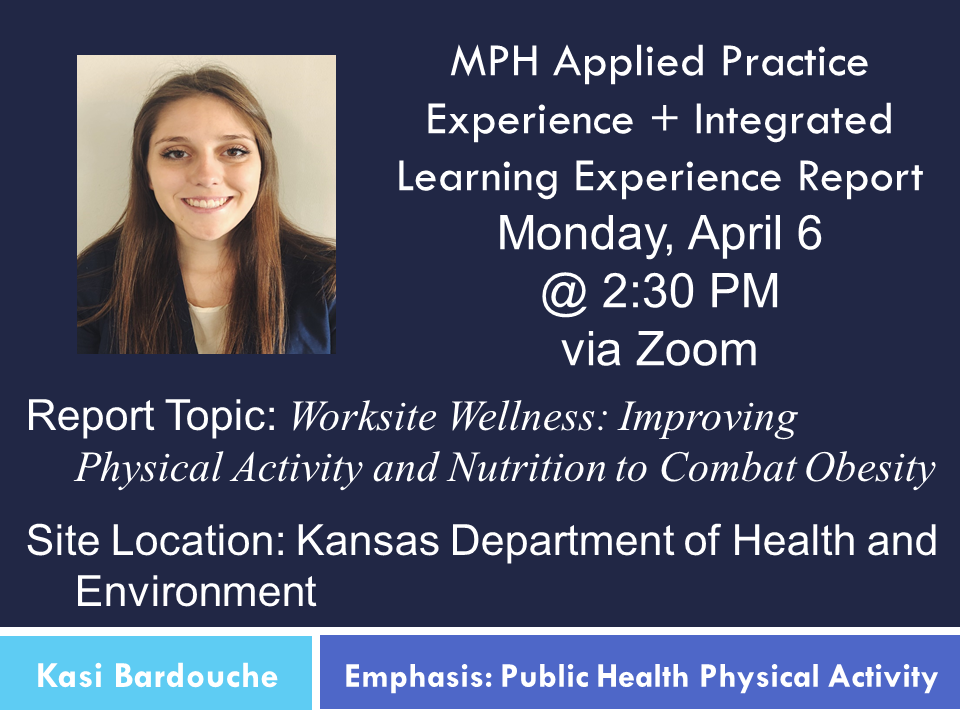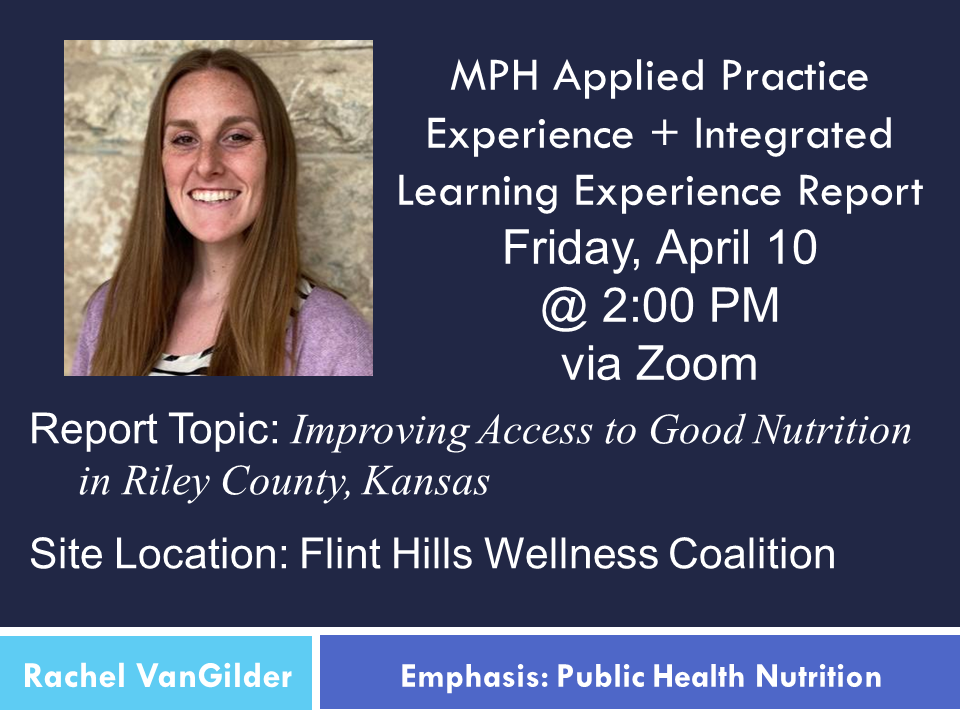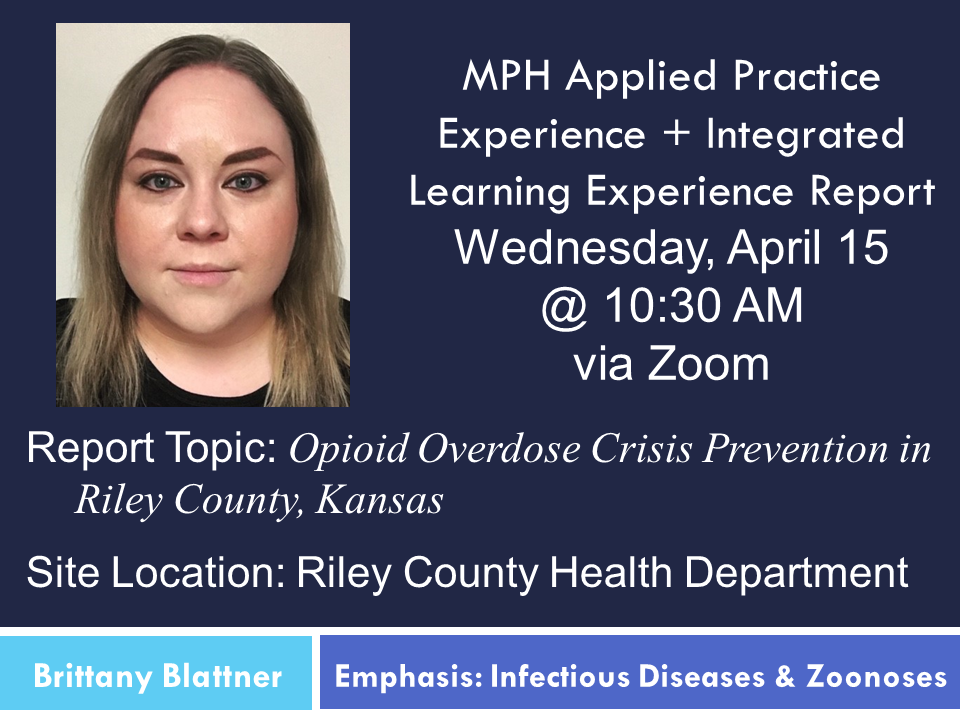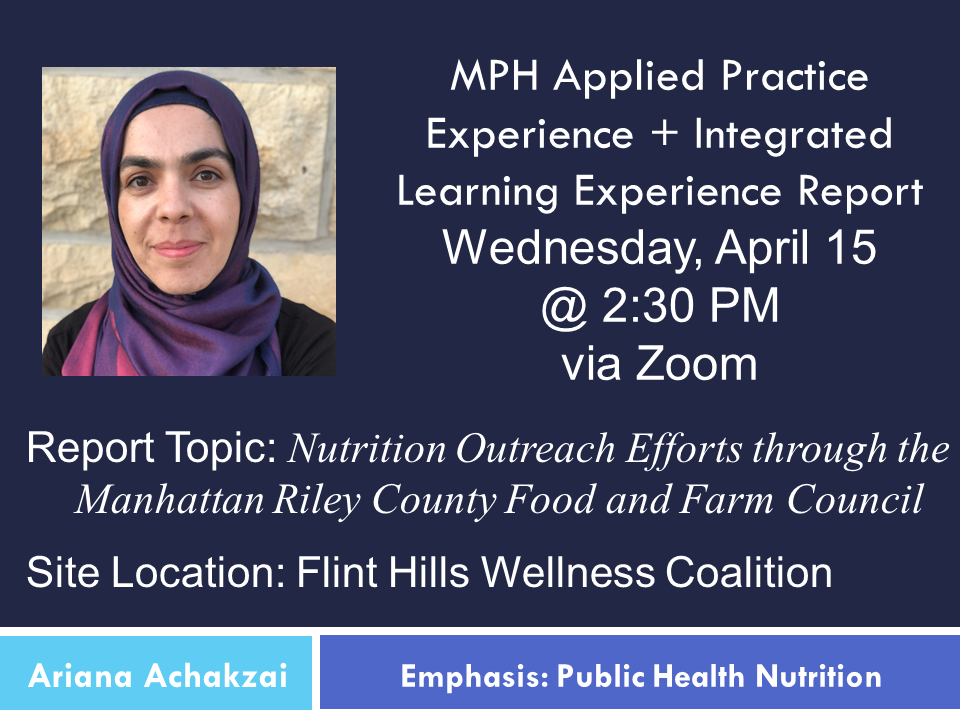 To mitigate the spread of COVID-19:
Beginning Monday, March 23, 2020, classes will be taught remotely — not in person — until further notice.

Contact your Instructor with any course related questions.
Contact Dr. Mulcahy with any program questions or concerns.
Information about current tuition and fees may be found on the "Cashiers and Students Accounts" page. For on-campus fees see the Graduate fee schedule. For distance courses see the Global Campus fee schedule.
K-State Secure Document Upload for Financial Aid