Keynote Speaker
Ed O'Malley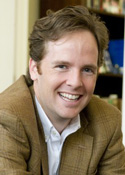 Although Ed O'Malley's job title of president and CEO may seem traditional, his leadership tactics are far from the norm, especially when it comes to civic leadership. He sees civic leadership as more than 'protecting your turf' but as a sharing responsibility that is needed for the common good. O'Malley and his coauthor David D. Chrislip believe in recreating civic leadership with the goal of transforming civic culture. To O'Malley, leadership is more than a job title or a personality trait but an opportunity. O'Malley will present the opportunities available through engaging in recreating civic leadership. Learn more about O'Malley.
All seminar attendees will receive a personal copy of O'Malley's new book For the Common Good: Redefining Civic Leadership. Read more about the book.
Luncheon Speaker
Jim Richardson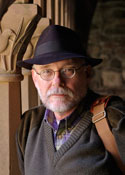 Jim Richardson is a photographer for National Geographic Magazine and a contributing editor for its sister publication,TRAVELER Magazine. Richardson has photographed more than 25 stories for National Geographic.
Richardson's work takes him around the world, from the tops of volcanic peaks to below the surface of swamps and wetlands. ABC News Nightline produced a story about the long process of assembling a National Geographic coverage by following Richardson in the field and at National Geographic Society headquarters in Washington, D.C. Read more about Richardson and check out his portfolios.