2014 Seminar
Leadership for the Common Good
Tuesday, March 11, 2014
8 a.m. – 3:30 p.m.
K-State Student Union
Manhattan, Kansas
Keynote speaker
Ed O'Malley, President and CEO
Kansas Leadership Center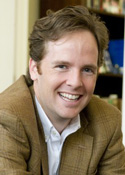 O'Malley, a K-State alumnus and former Kansas legislator, will discuss his new book For the Common Good. Seminar sessions will focus on the four competencies of effective leaders outlined in the book, including:
• Manage self
• Diagnose situation
• Intervene skillfully
• Energize others
A personal copy of the book will be provided with seminar registration.
During lunch, National Geographic Photographer Jim Richardson will discuss leadership through photography.
The K-State Leadership seminar gives participants:
Practical, hands-on information and tools.
Best practices for effective leadership.
Inspiration to exercise leadership when it really counts.
An idea of where to go for additional leadership resources.
A connection to others who are working to grow their leadership skills.
Join us to learn more about how to remain inspired and to bring others along with you.