Welcome Back!
We hope you'll stop by the leadership building to warm up with coffee, settle in to a nice place to study, or to update us on your newest plans to change the world.
We are still enrolling for spring courses. We have space in LEAD 350: Culture and Context in Leadership. So enroll now to join us in class this spring.
Stay tuned for updates on our 2018-19 class of Snyder Leadership Legacy Fellows and our 2018 Class Leaders. Happy Spring Semester!
Apply now for the Snyder Leadership Legacy Fellows Program!
The Mary Lynn and Warren Staley School of Leadership Studies, in partnership with K-State Athletics, is excited to offer a leadership development program that honors Coach Bill Snyder's work in developing a family of leaders: the Snyder Leadership Legacy Fellows. Applications can be found here, and more information on the program can be located here.
Apply now to be a Lead 212 Class Leader for Fall '18!
The Staley School of Leadership Studies is seeking applicants to serve as LEAD 212 Class Leaders during the fall 2018 semester! LEAD 212 Class Leaders are students who help teach the large lecture sections of LEAD 212 - Introduction to Leadership Concepts. LEAD 212 Class Leaders are asked to facilitate small group discussions, lead active-learning exercises, create a learning community with their students and perform administrative functions (such as grading, attendance, etc). These students serve as a bridge between students and instructors - they are motivated to help first semester freshmen learn the academic discipline of leadership and adjust to the K-State campus community. More information and the application can be found here: https://kstate.qualtrics.com/jfe/form/SV_b7OYnoOQSQZo6TH .
Leading Change Institute 2018 in West Africa | DECLIC: Youth Leadership & Development
In January of 2018 we launched our first Leading Change Institute abroad. January 5-7, 2018 the Staley School of Leadership Studies in partnership with DELCIC, an integrated civic leadership and youth development organization brought together practitioners, scholars, social entrepreneurs and civic leaders in Ziguinchor, Senegal to address challenges of youth leadership, development, and empowerment in West Africa. This works built on efforts that have stemmed from 2016 and 2017 Mandela Washington Fellows from Kansas State and other institutes around the U.S.
The 2018 Leading Change Institute, DECLIC: Youth Leadership and Development in West Africa is a gathering place for global thought leaders from the region and from across sectors who are interested in this work and who have already invested time, energy, and effort into the work of DECLIC or youth development in their community.
Leadership for Life: Celebrating 20 Years of Leadership Studies at K-State!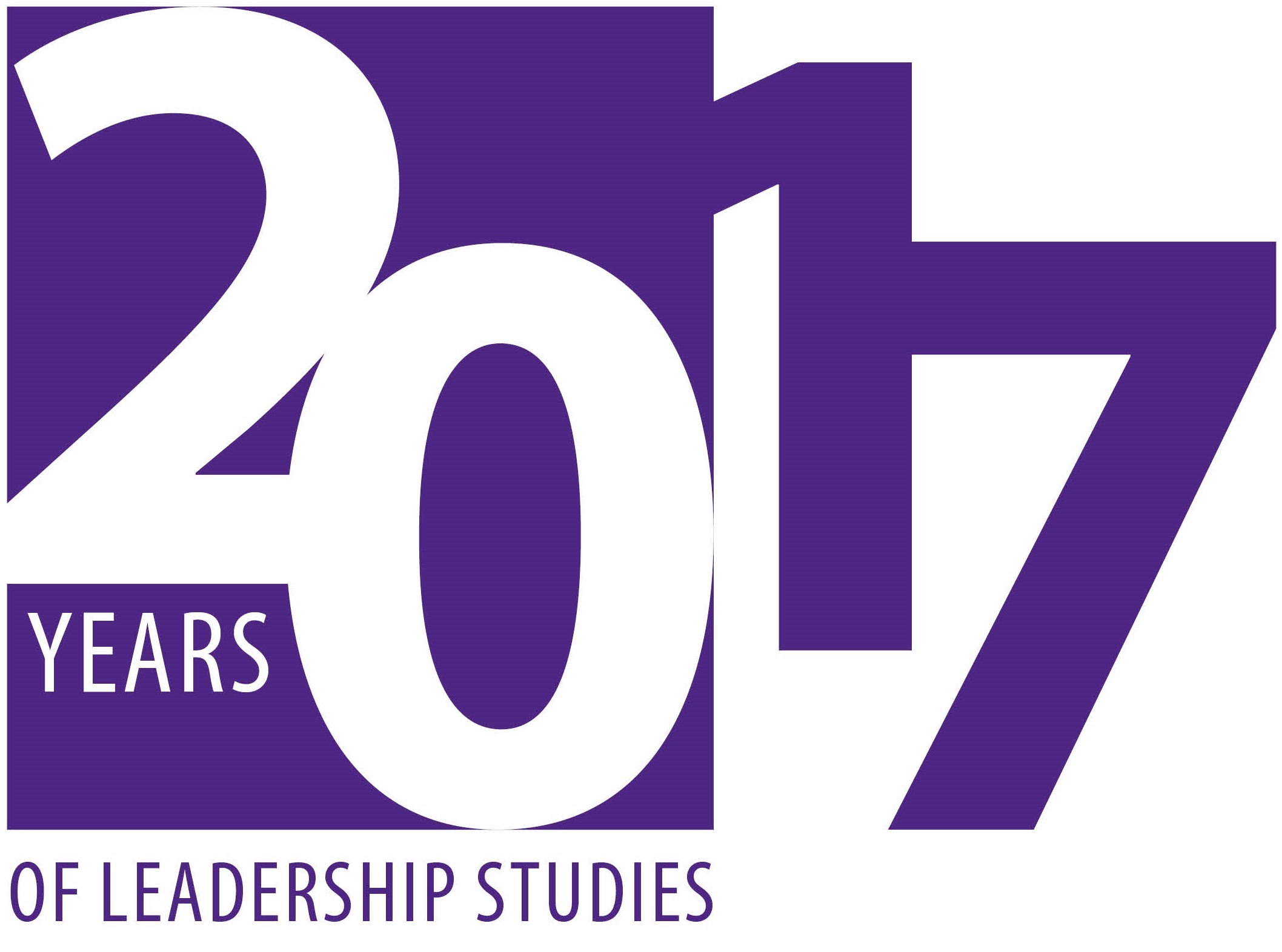 2017 marks the 20th year of leadership studies at Kansas State University! Since 1997, we have engaged with students in ways that help develop and cultivate their leadership capacity. All who have been involved with us throughout our first 20 years have helped make up our foundation, and in this celebratory year, we're looking to connect with more alumni, supporters, and friends!
Join us in our 20th year engagement initiative: Leadership for Life! Our targeted ambition is to engage more alumni and friends in supporting the work of the Staley School. While we hope to grow the capacity of the School through this initiative, the monetary amount of each gift is not our focus. We want to connect with you, and your gift—in any amount—will be put to use helping us build the capacity of future generations to meet tomorrow's challenges.
Read this blog post to learn about our 20th Anniversary Celebration!