Apply for the Snyder Leadership Legacy Fellows Program!
Do you know an undergraduate student who will be entering his or her final year at K-State during the 2017-2018 academic year? Are they interested in unique opportunities for personal development as they prepare for life after graduation? If so, consider inviting them to apply for the Snyder Leadership Legacy Fellows program.
The third year for the Snyder Fellows program will begin in April 2017 and continue through March 2018. This yearlong program will include a class of up to 40 outstanding K-State undergraduate students entering their final year at K-State. Snyder Fellows will participate in a variety of leadership development activities to help prepare for the transition from college and for engagement as lifelong leaders. All applications must be submitted by 11:55 p.m. Feb. 24. Read more information on the Snyder Leadership LegacyFellows program, or contact Staley Schoolfaculty members Marcia Hornung or Katie Meek at 785-532-6085 or snyderfellows@k-state.edu.
Leadership for Life: Celebrating 20 Years of Leadership Studies at K-State!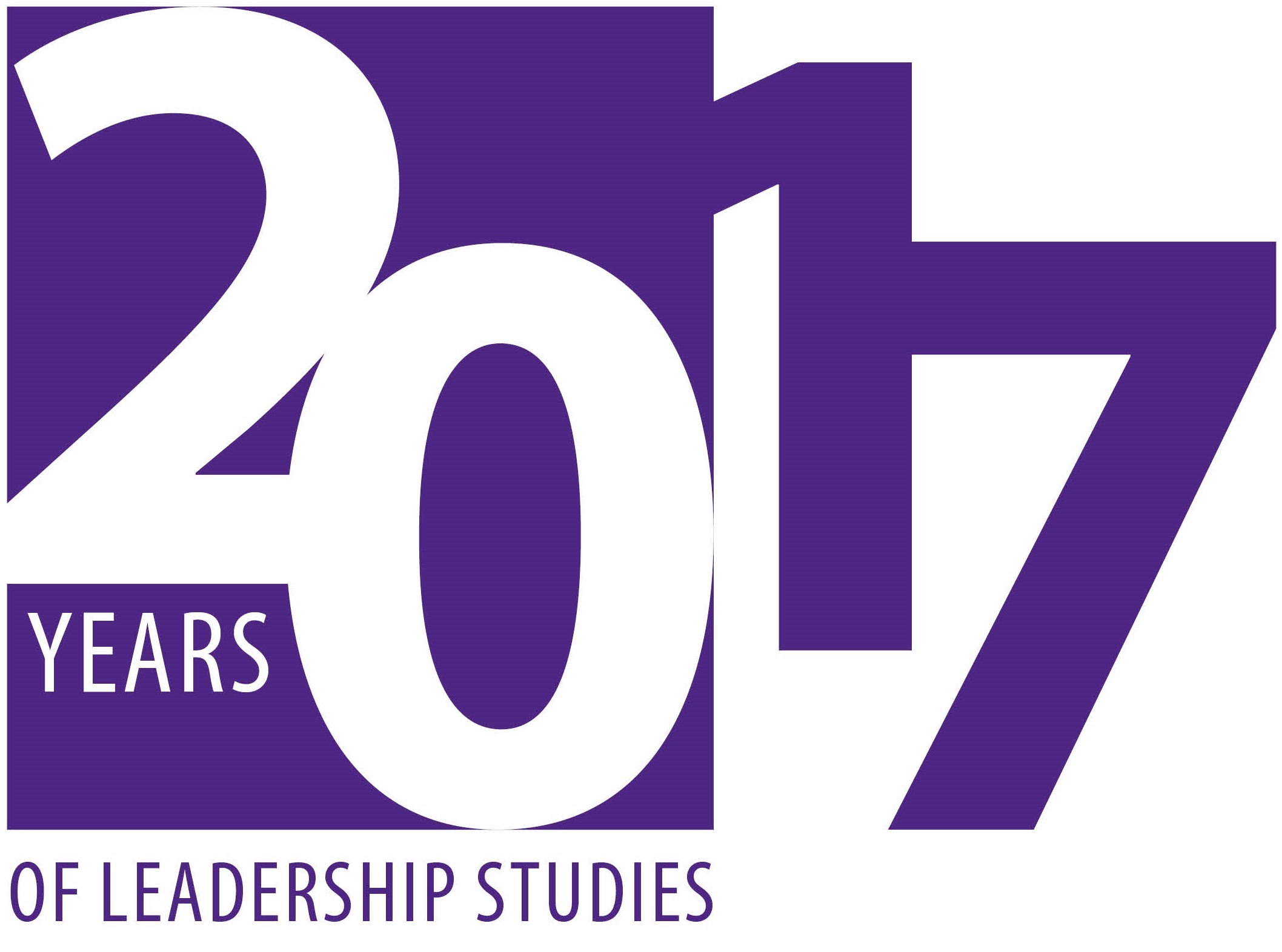 2017 marks the 20th year of leadership studies at Kansas State University!
Since 1997, we have engaged with students in ways that help develop and cultivate their leadership capacity. All who have been involved with us throughout our first 20 years have helped make up our foundation, and in this celebratory year, we're looking to connect with more alumni, supporters, and friends!
Join us in our 20th year engagement initiative: Leadership for Life! Our targeted ambition is to engage more alumni and friends in supporting the work of the Staley School. While we hope to grow the capacity of the School through this initiative, the monetary amount of each gift is not our focus. We want to connect with you, and your gift—in any amount—will be put to use helping us build the capacity of future generations to meet tomorrow's challenges.
HandsOn Kansas State's Mobile Food Distribution Dates for Spring 2017