Leadership for Life: Celebrating 20 Years of Leadership Studies at K-State!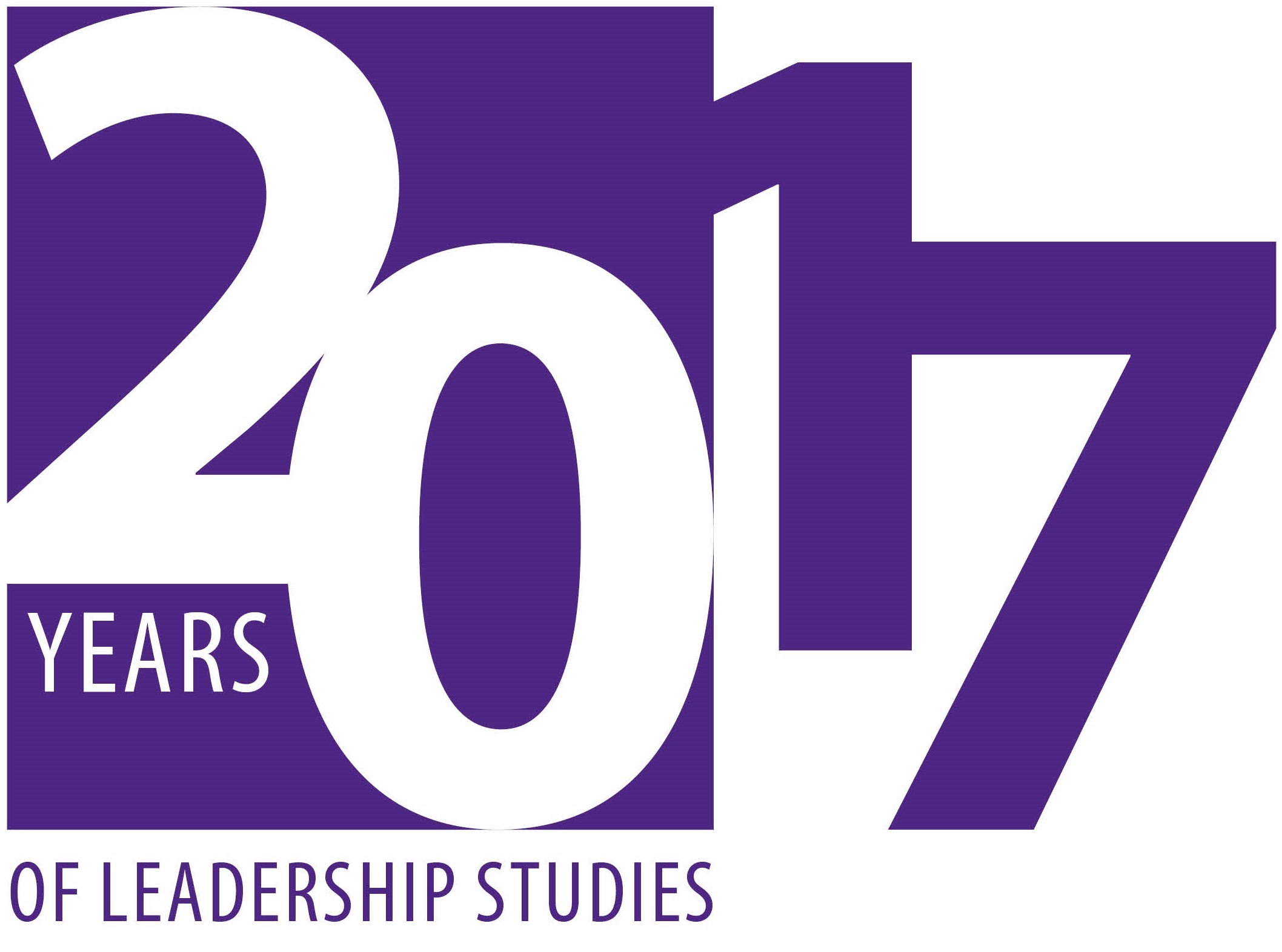 2017 marks the 20th year of leadership studies at Kansas State University!
Since 1997, we have engaged with students in ways that help develop and cultivate their leadership capacity. All who have been involved with us throughout our first 20 years have helped make up our foundation, and in this celebratory year, we're looking to connect with more alumni, supporters, and friends!
Join us in our 20th year engagement initiative: Leadership for Life! Our targeted ambition is to engage more alumni and friends in supporting the work of the Staley School. While we hope to grow the capacity of the School through this initiative, the monetary amount of each gift is not our focus. We want to connect with you, and your gift—in any amount—will be put to use helping us build the capacity of future generations to meet tomorrow's challenges.
Visit Staley School during K-State Open House
On April 1, from 1pm - 2:30 pm, families and prospective students are invited to visit the Leadership Studies Building during K-State Open House to discover what a Leadership minor has to offer. Activities include a tour of the building and conversations with a Staley School Ambassador about the minor and opportunities to be involved at the Staley School. Families and children are welcome to participate in fun games and an interactive scavenger hunt that includes leadership activities. For more details, click here.
Staley School Ambassadors annual service event, Big Help in the Little Apple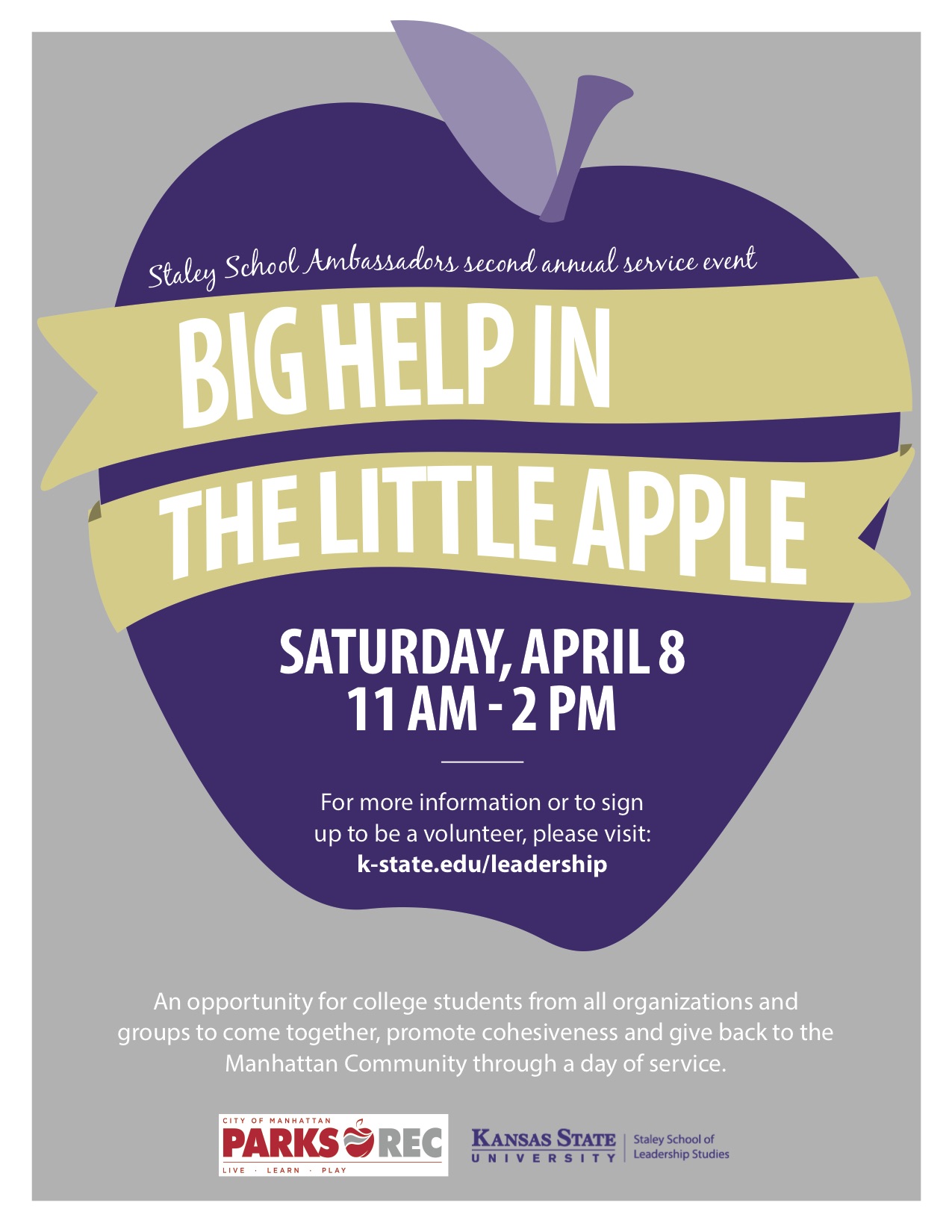 On April 8th, 2017 from 11am – 2pm the Staley School of Leadership Studies Ambassadors will be hosting a their 2nd annual university-wide service event, Big Help in the Little Apple. It is the hope that through this event we will accomplish not only service to the neighboring Manhattan community, but also promote cooperation and cohesiveness among all our students on campus as well. This event will focus on service, yet the underlying theme will be to expose individuals to different groups they may have never interacted with before. If you're interested in volunteering, please fill out our volunteer form here. For questions or to learn more about the event, click here.
HandsOn Kansas State's Mobile Food Distribution Dates for Spring 2017