Spring 2015 Orientation Procedures
Student Check-In Session
U.S. Citizenship and Immigration Services (USCIS) regulations require that you check in with International Student and Scholar Services (ISSS) upon your arrival to Kansas State University. The ISSS is located at the corner of Mid-Campus and Claflin Drive.
It is very important that you come to the ISSS to check in so that we know you have arrived on campus. Please be sure to bring ALL your immigration documents with you when you come to the ISSS for your check-in session. These documents include your passport, I-94 card (or electronic print-out) and I-20 or DS-2019. You will also be required to fill out an information sheet (given to you at the Check-In Session) which you will need to provide the U.S. address that you will be living at during your time at KSU.
Once you arrive at our office to check-in we will make copies of your immigration documents and review the student check-in list with you. This check-list includes information on obtaining your student I.D. card, English Language Program testing, and information about TB testing, as well as other important information and is an important part of our check-in process.
Please click on the link below to view our Spring 2015 Check-in dates:
REQUIRED Student Orientation
In addition to our check-in session, you are REQUIRED to attend the International Student Orientation on Monday, January 12, 2015. During orientation you will be given valuable information regarding immigration regulations, health care, the English Language Program as well as the various student services available at Kansas State University and the International Student and Scholar Services office. Please click on the link below to view our Spring 2015 orientation schedule:
Spring 2015 Orientation Week Activities
Monday, January 12, 2015 (All attendance is mandatory for all sessions today until 5 p.m.) in Forum Hall, K-State Union
Registration and Schedule pickup at 8:00 a.m.
Welcome from Kansas State University at 8:45 a.m.
Immigration and Resources Session in the morning and afternoon at 10:25 a.m. and at 1:20 p.m.
Free lunch in the K-State Union at 12 p.m.
Purple Pride and Orientation and Enrollment preview
K-State Union Tour
Tuesday, January 13, 2015
English Language Program (ELP) English Proficiency Test at 8:30 a.m.
Tuberculosis (TB) Testing from 8:30 a.m. to 3:00 p.m.
Check in with ISSS (if you have not already done so) at 8:30 a.m.
Free lunch in Rathbone Hall at 12 p.m.
Exchange Student session at 11 a.m.
Workshops and Resource fair from 1 p.m. to 4 p.m.
International Student Welcome dinner at 6 p.m.
Wednesday, January 14, 2015
Graduation Student Orientation and Registration from 8:15 a.m. to 4 p.m.
Check in with ISSS (if you have not already done so)
Thursday, January 15 2015
Mandatory Sponsored Student Session at 10:00 a.m.
"How do I get an On-Campus job at KSU?" presentation at 3 p.m.
Residence Hall visits at 5:30 p.m.
Friday, January 16, 2015
Undergraduate Student Orientation and Enrollment at 8:00 a.m.
English Language Program (ELP) enrollment from 9:00 to 4:00 p.m.
International Buddies Welcome party at 6:00 p.m.
Saturday, January 17, 2015
International Coordinating Council Pizza party at 5:00 p.m.
K-State Women's Basketball Game against Iowa State at 7:00 p.m.
Sunday, January 18, 2015
Ice Skating in City Park at 7 p.m.
Tuesday, January 20, 2015
Spring 2015 semester begins.
*Please note that the Student Orientation is DIFFERENT than the Student Check-In Sessions. You are required to go to both.
Orientation Links
Welcome to K-State!!! We're glad you're here!
Click on the links below to view information and links to resources that have been created to help make your adjustment to Kansas State University and the community of Manhattan as simple and stress-free as possible. Information on campus safety, driver's license information, and our shopping shuttle schedule are just some of the helpful resources you will find. Also, please feel free to contact our office directly if you have any questions.
Kansas State University: Sense of Place - A video snapshot of Kansas State University.
Campus Map - An interactive map of Kansas State University- Manhattan
Introduction to Manhattan, KS - Check out this YouTube video of just what makes Manhattan, KS the place it is!
Life in the Little Apple - Find information about community events in Manhattan or learn about the hotspots by visiting the Manhattan Conventions and Visitor's Bureau website.
Campus Safety - Video introducing various campus resources to help keep you safe while at K-State!
Shopping Shuttle- View the bus schedule for the ATA Bus which runs from campus to various locations in Manhattan.
Drivers License Info- Important information to read if you are wanting to drive in the U.S.
Orientation Sponsors
Please thank our 2014-2015 Orientation Partners!!!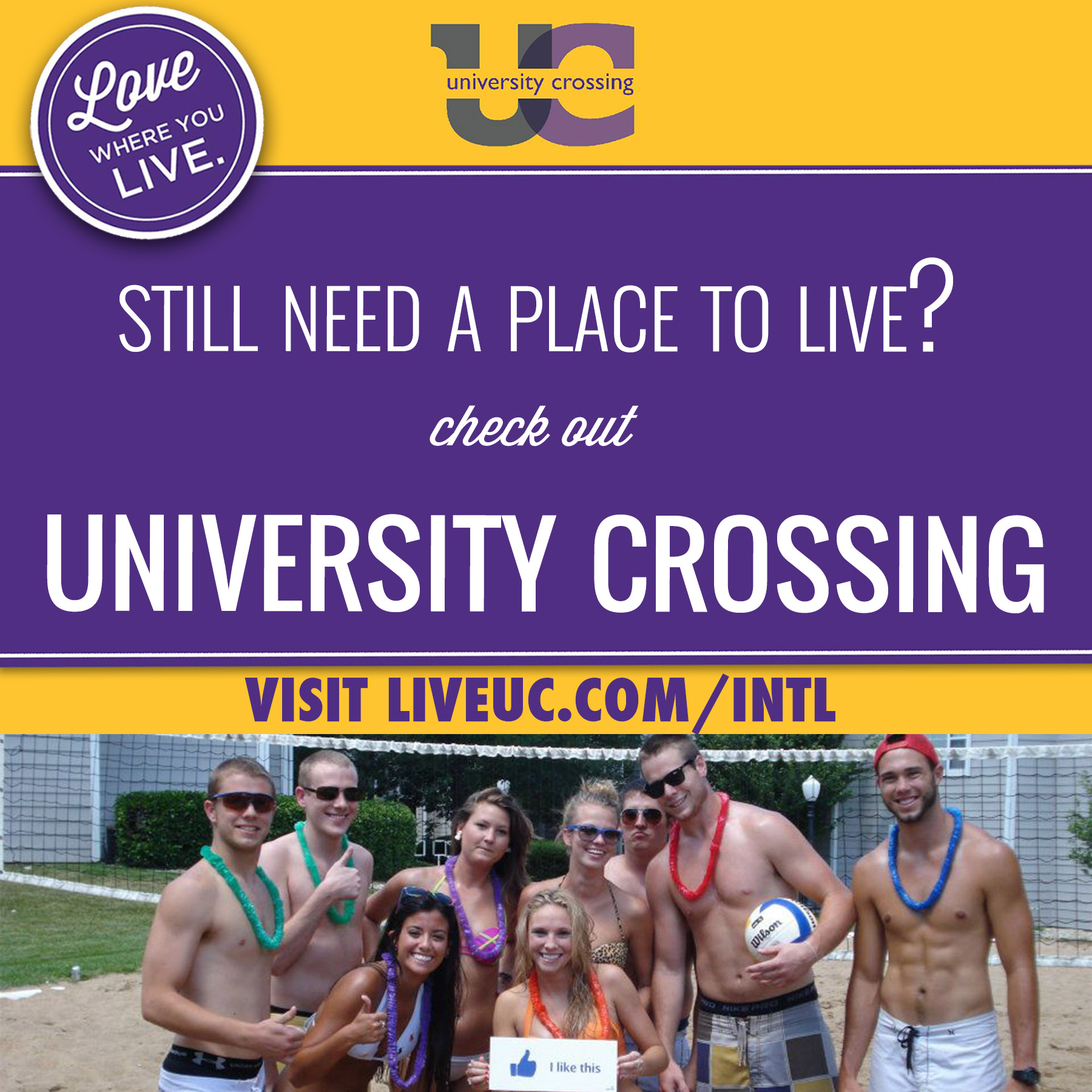 *Check out their video specifically for K-State
International Students, HERE!