Upcoming events
University Holiday
Memorial Day - May 27
Summer School
BMB classes May 28-July 5
New Student Orientation
June 5-21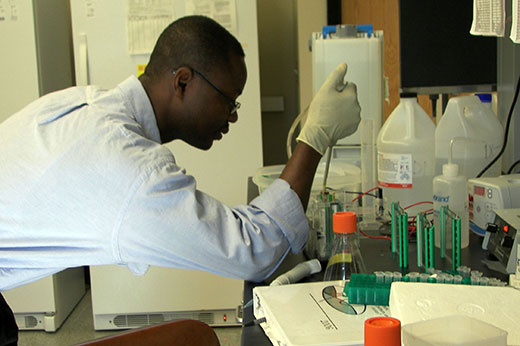 Chalmers Hall is home to the Biochemistry and Molecular Biophysics Main Office and Biomolecular Nuclear Magnetic Resonance (NMR) Facility, in addition to the majority of faculty offices, research laboratories and classrooms.
Located in Chalmers and Burt Halls, the BMB Program offers B.A., B.S., M.S. and Ph.D. degrees. Departmental faculty have research programs supported by over $3 million in annual extramural support for studying various aspects of biochemistry in animals, plants, insects and microorganisms. Founded in 1961, the Department of Biochemistry and Molecular Biophysics recently celebrated its 50th anniversary.
Browse this website to find information about our academics, faculty, seminars and more.