May 11, 2023
Churchill elected vice president of International Association of Operative Millers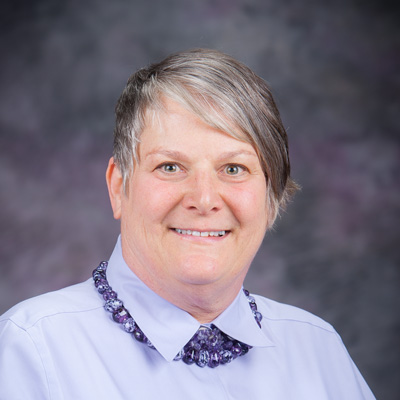 Fran Churchill, professor of practice in the milling science and management program, was unanimously elected 2023–24 vice president of the International Association of Operative Millers at the association's 127th annual conference and expo on April 20.
As vice president, Churchill will be responsible for overseeing preparations for the association's 2024 conference in Salt Lake City, Utah. She is in line to serve as the association's president from 2024–2025.
While serving as vice president, she will also be president of the International Milling Education Foundation, a philanthropic partner of the International Association of Operative Millers that funds a variety of educational programs related to the grain milling industry. Churchill has been an active member of the association's Employee Relations Committee since 2015, served on the Education Committee from 1988-1992, and chairs the Women in Milling roundtable that was started in 2020.