May 11, 2023
Spring graduate photo opportunity with President and First Lady Linton on May 12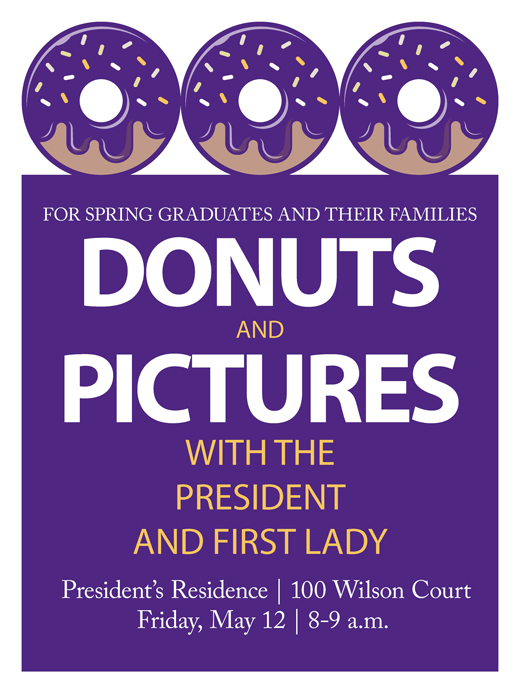 President Richard and First Lady Sally Linton invite all spring 2023 graduates and their families and friends to grab a donut and snap a picture with them at the President's Residence, 100 Wilson Court, from 8-9 a.m. Friday, May 12, to celebrate their accomplishments.
Donuts and beverages will be provided to the first 200 people.
The driveway will be accessible for drop-offs. Parking is available in the Marianna Kistler Beach Museum of Art and the Business Building parking lots at the corner of Manhattan Avenue and Vattier Street.